It is very common that a careless tap will accidentally delete some important messages or conversation in the Facebook Messenger, which is probably irretrievable. However, if you are lucky enough, you are able to recover those lost data. As long as you don't add any messages that will overwrite the old ones, you can possibly restore them.
Next I would like to talk about archived and deleted Facebook messages and how to recover them.
Part 1: Recover Archived Messages on Facebook Messenger
Part 2: Recover Deleted Messages from Downloaded Facebook Data
Recover Archived Messages on Facebook Messenger
Archive Facebook Messages
Unlike deleted messages, the archived one is recoverable, because they are just invisible to you, but still saved in the device.
Follow the instructions to archive messages.
1. Go to Messenger.
2. Long press the chats that you are to archive and tap on "Archive" when prompted.
3. The conversation chosen will no longer be seen in the list, but be stored in the archived messages file.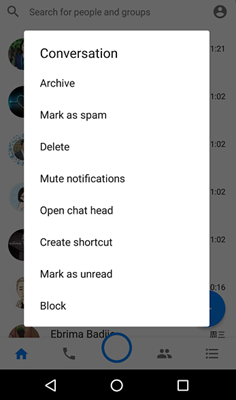 View the Archived Messages
On the Facebook app, search the name of the people that you are looking for on the search bar, the archived conversation between you and the target will be displayed.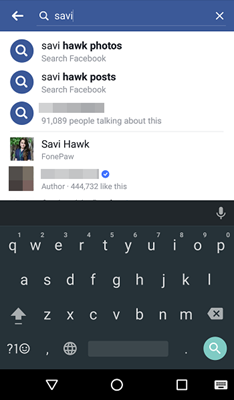 From computer browser, go to Facebook and click on setting icon in the top left corner, then select  "Archived Thread" to view all your archived SMS.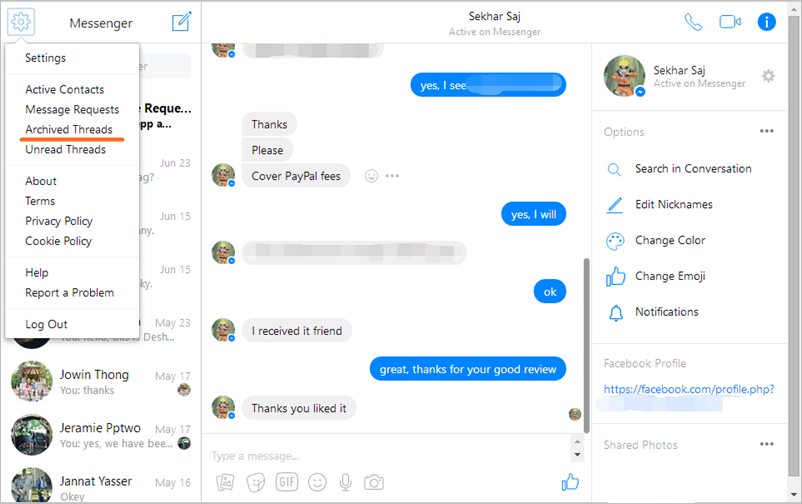 Recover Deleted Messages from Downloaded Facebook Data
Download a copy of your Facebook data
With this function, you are allowed to download a copy of all your Facebook information, including Messenger messages, friends, followers and so on. Additionally, this kind of function will help you out once you are confronted with any data loss. Then I will give a procedure for you to download the archive and to recover deleted messages from downloaded Facebook data.
Step 1: Log in your Facebook account of webpage version, click at the top right and select Settings, go to the "General Account Settings".
Step 2: Click "Download a copy of your Facebook data" at the bottom of the interface.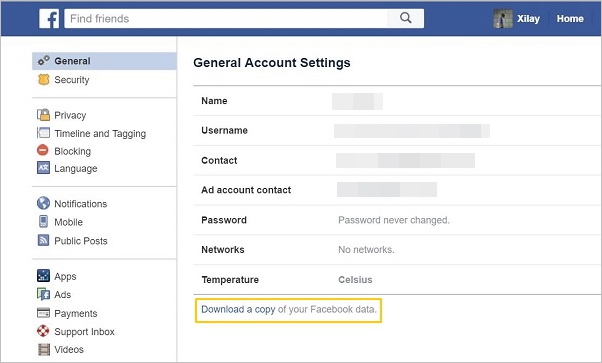 Step 3: On the next window, click the green button reading "Start My Archive" to get a copy of what you've shared on Facebook. You will notice that the downloadable information includes posts, photos, videos, messages, chat conversations and those from the About section of your profile. You can also click "And More" to know more.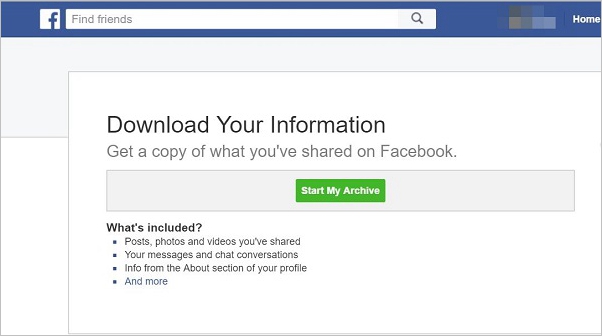 Step 4: Type in password when you are asked, and then an E-mail will be sent to your mailbox.
Step 5: Open the e-mail and click the link to download the archive.
Step 6: After clicking on the button "Download Archive", you will have a zip file containing all your Facebook information in your PC.
How to check and restore deleted messages in the downloaded Facebook data
As mentioned above, you have a copy of Facebook information in a compressed file. To view and recover those deleted SMS, please open the zip file, find the HTML folder and select the files named "Message". Your Facebook messages will be shown in the following way. Done.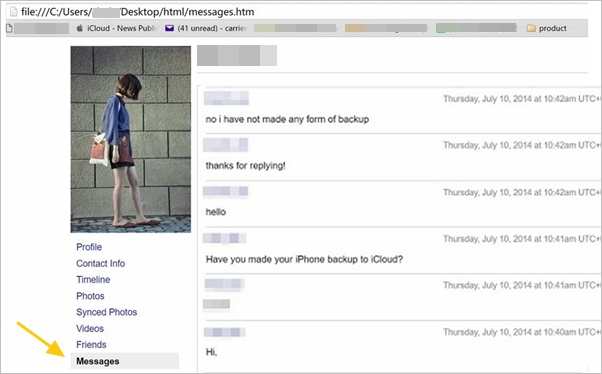 All in all, in order to recover lost Facebook messages or avoid the data loss, Android users are supposed to recognize the difference between archived and deleted SMS, so as to take advantage of the application itself to easily deal with the issue. Besides, we would like to remind you that regular backup is the best way to avoid data loss. Hoping that the above information will be helpful.