Today we depend on smartphones for nearly everything from communication to shopping for groceries online. But sometimes they can disappoint and boring about tremendous despair once they fail to function.
It's no secret. There are many stories of troublesome problems, like battery overheating, slow performance, and third-party app glitches. But you can easily resolve these issues. However, when your smartphone gets stuck in an endless restarting loop, it leaves you aggravated because it's rendered useless.
But don't fret! There are several methods you can use to fix your phone if it's restarting automatically. In this article, we'll cover the most common and effective methods.
Without further ado, let's dive in!
1. Reasons why the Samsung Galaxy keeps restarting?
2. How to Fix Android stuck in boot loop using toolkit
3. Other solutions to Fix Android boot loop
Reasons why the Samsung Galaxy keeps restarting?
1. Overheating
The most common cause of overheating is hardware and software problems. When your phone overheats, it will shut down to cool off.
To avoid overheating of your smartphone, you need to stop using your phone heavily when charging and reduce screen brightness. Also, check if you're using the right charger.
2. Rouge App
Your Samsung Galaxy might continuously restart because of the last app you installed. Root apps that require root permission may crush your phone's OS. Also, updating your phone's ROM or installing a custom ROM can cause frequent rebooting.
3. Faulty Hardware
Faulty hardware can also cause automatic rebooting of your phone. Maybe the cause of the fault is the manufacturer. If that's the case, avoid rooting of dismantling the phone, especially if it's still under warranty. The best solution is to take it back for repair or replacement.
4. Cached data
If you've installed new firmware, but it's still using cached data from the previous firmware, your phone might get stuck in a boot loop.
5. Stuck Button
Sometimes a stuck smartphone power button can lead to continuous rebooting. This is especially true if it has some water of gunk stuck in it.
How to Fix Android stuck in boot loop using toolkit
Boot Loop is an error that keeps your phone in a continuous restarting mode. In most cases, the phone will continue to restart until the battery is entirely drained. While there are several solutions to this problem, only a few can work.
One of the most effective ways to fix and Android stuck in a boot loop is using a third-party toolkit. In our case, the toolkit is FORecovery – Repair Android. It's a powerful software that helps you bring your device back to normal with no need for any technical skills.
Let's see how you can fix the boot loop problem with this toolkit:
• Download the tool on your computer and install it. When the installation is over, launch it, then click "Start" on the primary interface.
• Next, enter your Android phone information, including name and brand model or country.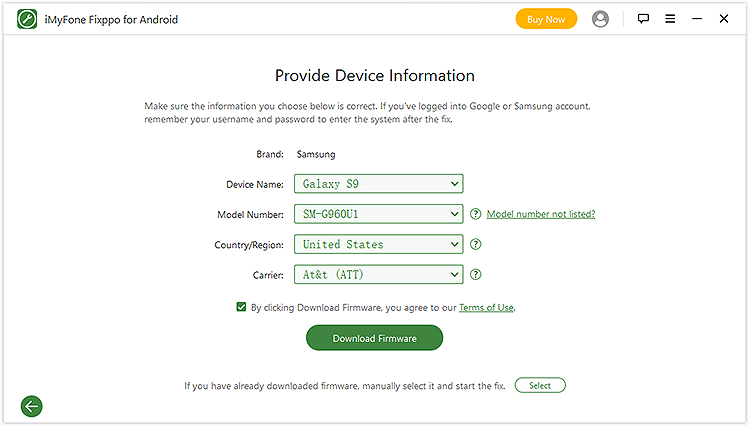 Once you've entered the detail, tap the "Download Firmware" option.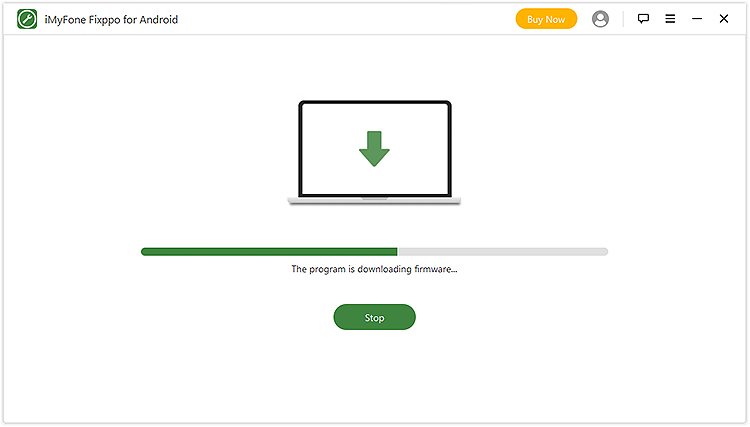 • Put your smartphone in Download mode by following the instruction on your computer screen. Next, connect your device to your PC via its original USB cord.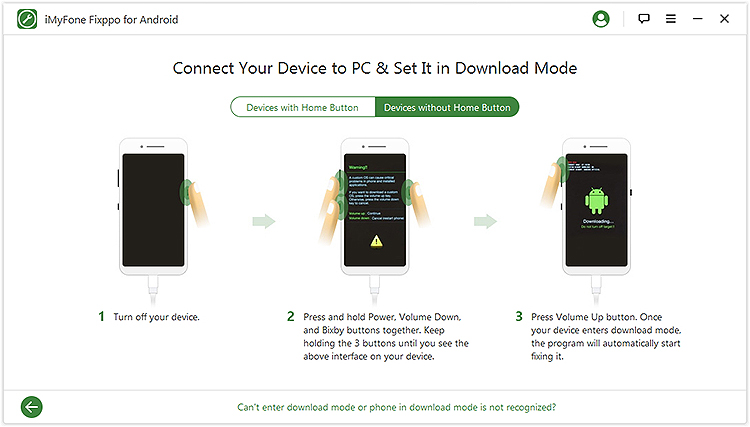 • Once the program detects the device in download mode, the boot loop problem will get addresses automatically. Ensure you connect the device to your PC until the entire process is over.
It's as simple as that!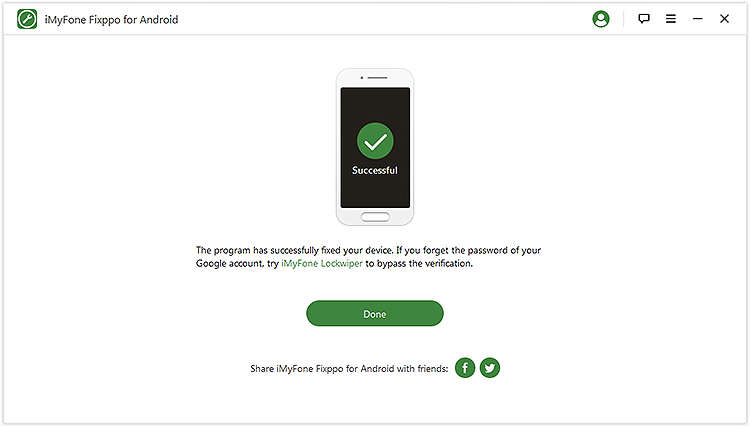 Other solutions to Fix Android boot loop
There are other ways that you can use to fix the boot loop problem. We've highlighted a few down below.
Uninstall recently installed Apps in safe mode
Safe Mode feature in Android devices allows the phone to boot up with no third-party apps or programs. It's a powerful troubleshooting tool because it helps to disable and rule out problematic third-party software.
If you've recently installed an app on your smartphone and it's causing problems such as not allowing your phone to boot properly, you need to put your phone in safe mode to disable the app on the startup.
This means you'll access your phone, uninstall the app, and reboot. What's even better, you won't lose any data.
To place your phone into safe mode, follow the steps below:
• Press the power button and hold it until the power off option appears on your phone screen.
• Click the power off option and hold it until you see Reboot to Safe Mode message.
• Your device will restart in Safe Mode and no third-party apps will load. You can now uninstall the application that's causing problems.
• Once you've uninstalled the app, you can restart the phone into Normal mode, by just turning your device OFF and ON.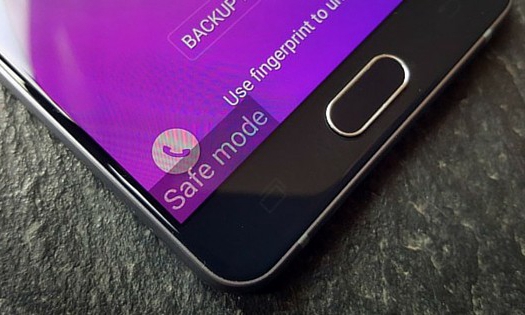 Factory reset the device
Factory resetting or hard resetting an Android is a one-step solution for fixing the boot loop issue. However, this method completely wipes your data and settings and restores the original factory settings. But if you have a google account signed on your Android device, you'll recover most of your data once you turn on your smartphone.
To factory reset your Android device that stuck in boot loop, you must switch off your device and boot it into Recovery Mode.
The process for booting an Android device into Recovery Mode varies from phone to another depending on the manufacture.
Here's the most common process:
• Press the power button and volume down button simultaneously until you see a screen with several options before you.
Note: For Samsung Galaxy S20/Note 20, press the Side key install of the power button while the power button and Bixby button have been combined into one Side button.
• Once you're at the Recovery Mode screen, navigate down using the Volume down key, and from the options, choose "Factory Reset" using the power key.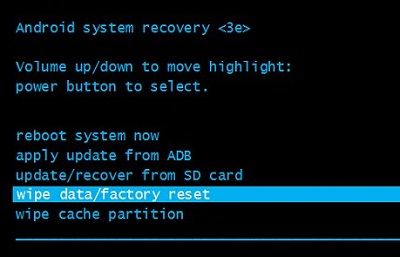 • Wait for your smartphone to perform the task for a few minutes.
• Next, reboot the phone in Recovery Mode by choosing the first option.
Update Android system
Software updates get rid of bugs and other issues affecting your phone's performance. Also, it brings extra features to your phone.
Here's a list of steps you need to follow to update your phone:
• Ensure you've connected your phone to Wi-Fi.
• Next, open settings and click "About Phone".
• Tap "Check for updates". If there's any available update, an "Update" button will appear. Click it.
• Lastly, click install or Install System Software or Reboot and Install, depending on the phone you're using. Your smartphone will reboot.