Have you recently smashed your Samsung Galaxy phone or has its touchscreen become unresponsive? You may be wondering that all the data stored on your phone is lost, but the good news is that it is still recoverable. Here we will be discussing some tips and methods that you can try to retrieve and recover your data from your broken Android phone.
Part 1: How to Deal with Black Screen?
Part 2: Retrieve Data from Android with Black Screen by yourself?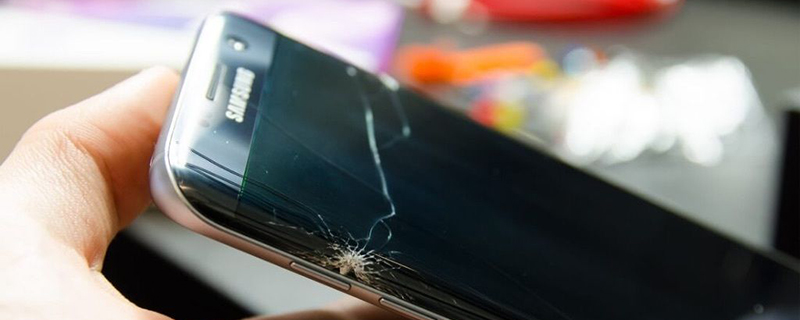 Part 1: How to Deal with Black Screen?
Black screen, a seemingly annoying phrase for most of phone users, for you may think that nothing can be done to a device with black screen. However, This is not the case. While meeting with black screen, basically, you have three coping solutions as follows:
Solution 1: First of all, if your phone won't turn on at all, restart it by pressing the Power key for 10 seconds. If the problem still remains, try the second method.
Solution 2: Sometimes your phone does not switch on just because it is run out of power. Having it charged for a couple of hours and see whether it goes back to the normal state. If this measure still doesn't work, try the final one.
Solution 3: Press the Volume Up, Power and Home button simultaneously to boot the device into Recovery Mode. Scroll down the main menu via Volume key and select "Factory reset/Wipe data" by pressing Power button.
Note: The third method will delete all the data stored in your phone if you haven't backed them up before.
Part 2: Retrieve Data from Android with Black Screen by yourself?
If all of the above measures don't work or the screen is broken seriously, you should be ready to send it to be fixed, but before you taking action, important data are to be taken out of the device. However, how to fulfill this task? The answer is using Android Data Extraction – a powerful data restore software for damage devices!
Download WinDownload Mac
Note: Currently this function is only available for Samsung devices.
Step 1: Assume that you have installed Android Data Extraction, launch it and choose "Recover" feature. Then select "Recover Android data" and plug your Android phone into PC using USB cable.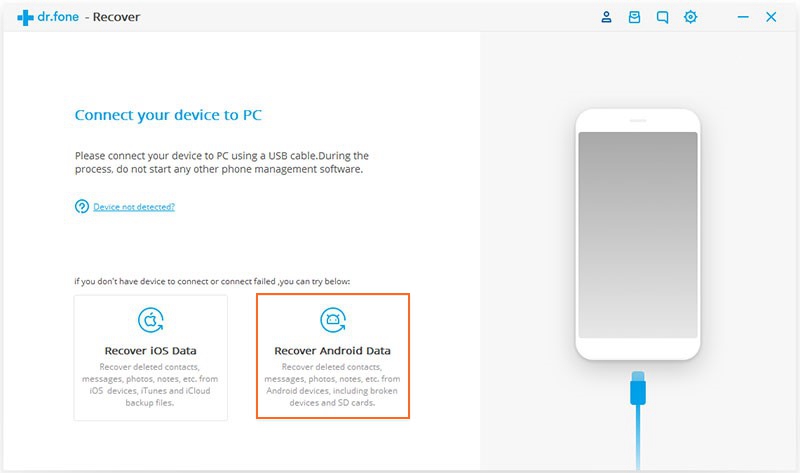 Step 2: Select the third option "Recover from broken phone" onthe left.
Totally 8 types of file that you can select to recover and back them up to your PC, including contacts, messages, WhatsApp messages, photos and videos, document.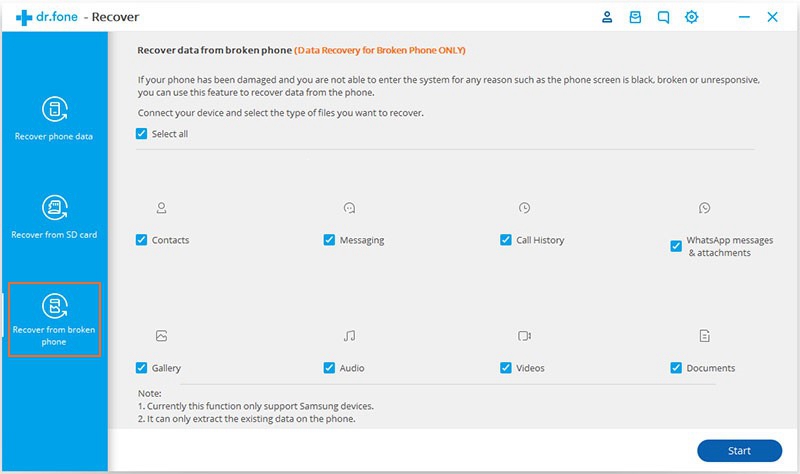 Step 3: Two choices of damaged state are posted on the screen, namely, "Touch doesn't work or cannot access the phone" and "Black/broken screen", but in this condition, the latter one is to be chosen.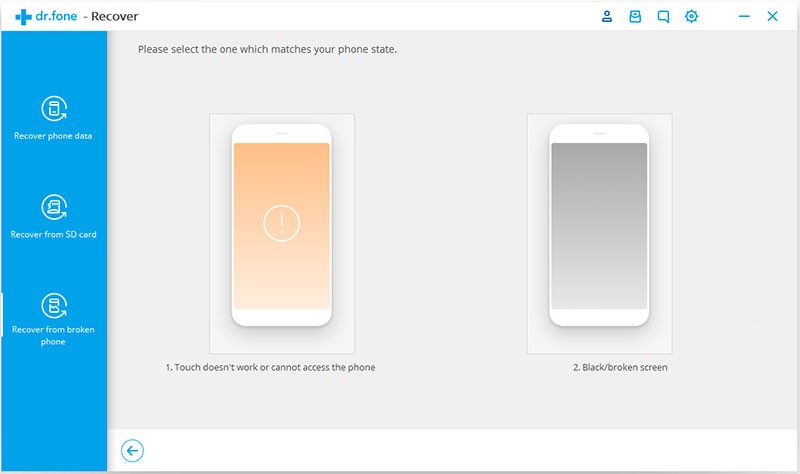 Step 4: You are going to pick out your device name and model. If you don't know how to check the device model or cannot find yours in the list, simply click the instructions at the bottom. Tap on "Next" to move on.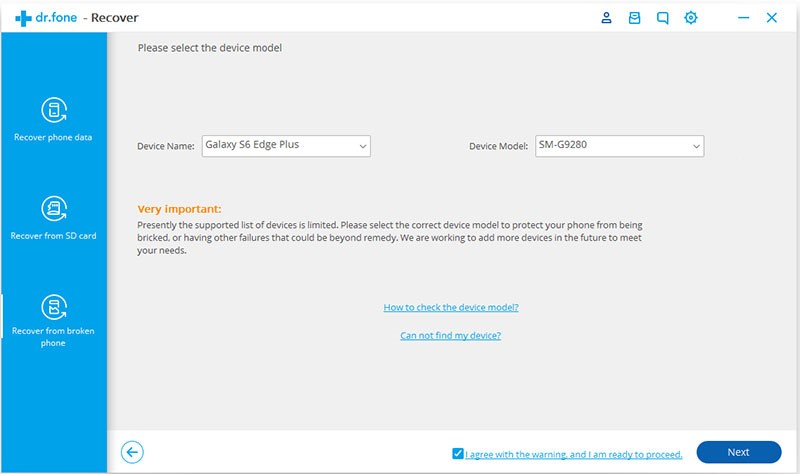 Note: Please make sure you have selected the correct Device Name and Device Model for your phone. The wrong information may lead to bricking your phone or any other errors. If the information is correct, key in Confirm and click on "Confirm" button to continue.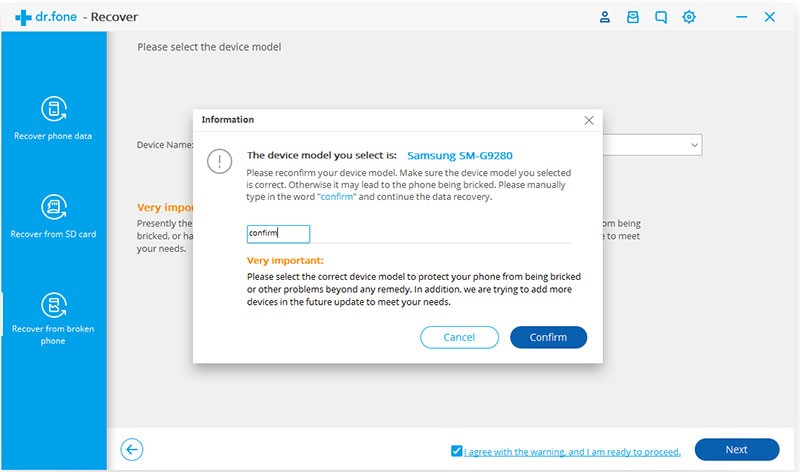 Step 5: Rooting your device into Download Mode is an essential step to take data out of a black-screen phone. The procedure given is quite clear and simple, just follow it.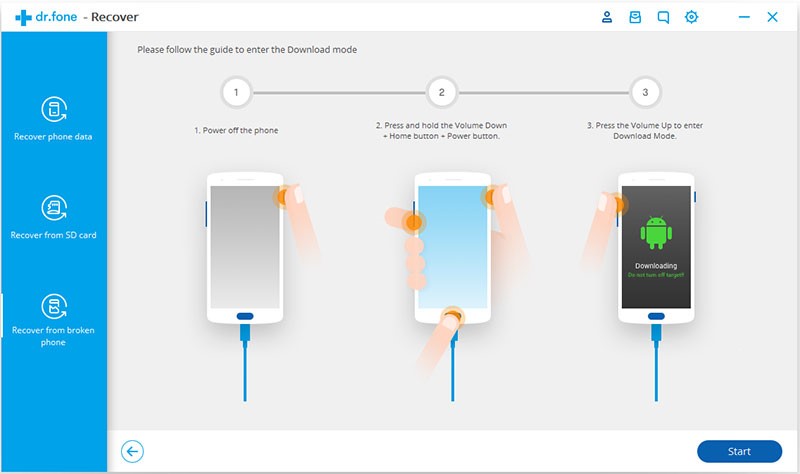 1. Long pressing the power button for 10 seconds to switch off your phone.
2. Put your phone into Download Mode by long pressing the Vol Down + Home + Power button simultaneously for 5 seconds, release the buttons until your device vibrates. If your device doesn't vibrate, try it again.
3. Press Volume Up button to confirm that you want to enter the download mode.
Note: You don't need to follow the countdown in the windows.
In fact, you will see the screen as below if your device can display.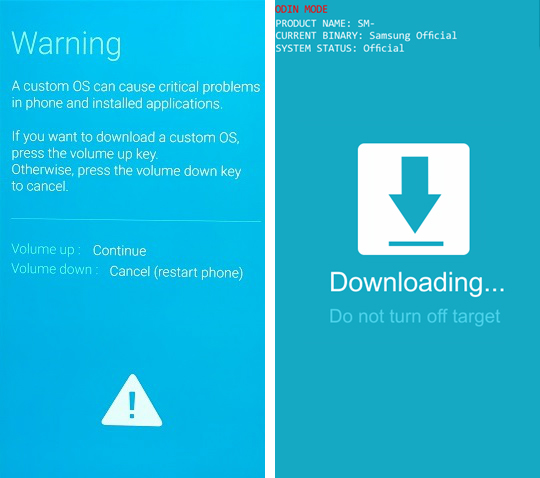 Step 6: Waiting for the scanning process, and it can take quite a while if there are plenty of recoverable files.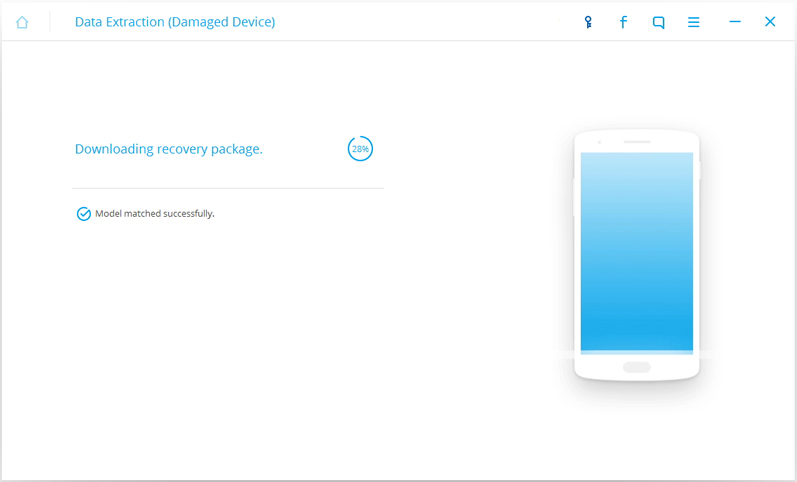 Step 7: The last step is to select the preview the files include contacts, messages, call logs, WhatsApp messages and attachments, photos, videos and music, whatever you need from the list and store them into somewhere else, such as your computer drive or other cloud services. Done!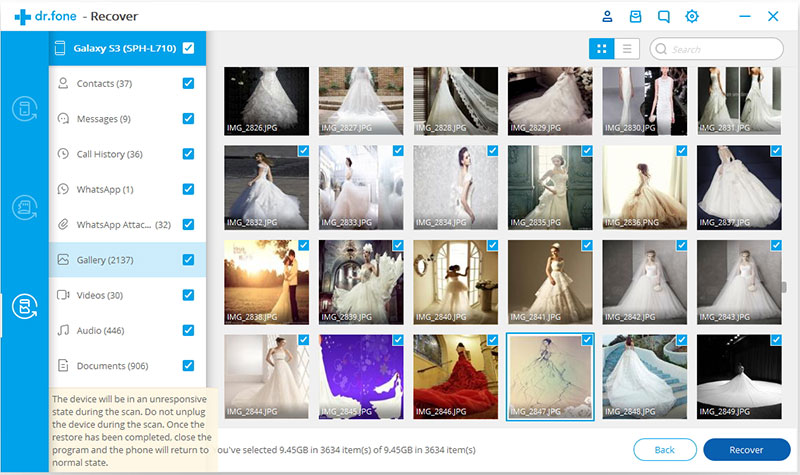 Download WinDownload Mac
Having accomplished the recovery and backup, sent your Android phone to a credible repair shop and have it fixed.
Note: Don't forget to do a regular data backup for your Android phone to avoid data loss in the future.