" I'm new to the forum and I need help with the problem below:
I just got the Samsung Galaxy s7 Edge. I try to connect the tablet to my windows 7 laptop via USB, but the laptop won't detect it won't even make any sound. It used to make a sound when you plug in any device to USB port. Nothing shows up in device manager neither. Please help I try to get this problem solved before I can root it.
From www.androidpit.com"
Maybe you have encountered the similar trouble as the above Samsung user does, if so, it must be super bothersome, especially when you need to transfer some emergent documents from the device. Nevertheless, the troublesome condition can be changed into a better one after you learning the follow solutions.
Solution 1: Turn on USB Debugging
Solution 2: Install USB Drivers for Windows – Samsung Smart Switc
Recover Data from Fail-connected Samsung
Solution 1: Turn on USB Debugging
Enable USB debugging is an essential operation for you to connect your Samsung device to computer and use developer tools, so please follow these steps to debug you Samsung.
Step 1: Go to "Settings" and scroll down to select "About phone".
Step 2: On the list of "About phone", you are required to look for "Build number" and tap it for seven times until a prompt pop up on the screen, reading "Developer mode has been enabled".
Note: The operation varies from version to version. The above step is for Android 4.2 – 5.2 only. If your Samsung is in Android 6.0 or newer, you need to enter "Software info" in the "About phone" list first, then you can see "Build number". However, for Android 3.0-4.1 or earlier, please skip this step directly, because the system has already enabled "developer mode".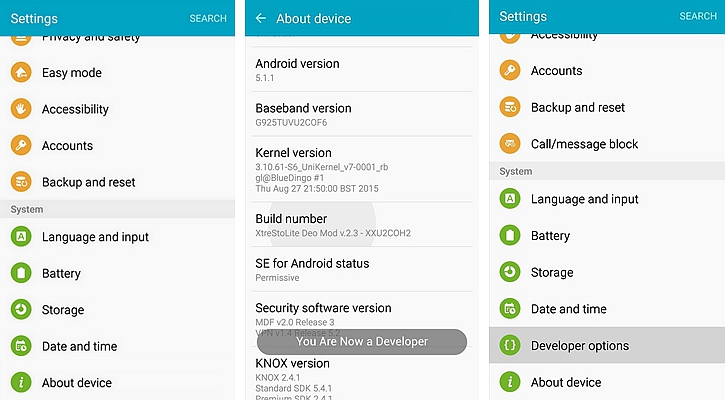 Step 3: Back to the main menu and move down to select "Developer options".
Step 4: When you are in "Developer options", switch on the button at the top of the screen and then slide down to turn on "USB debugging". If a message appears to remind you of allowing USB debugging, choose "OK" to move on.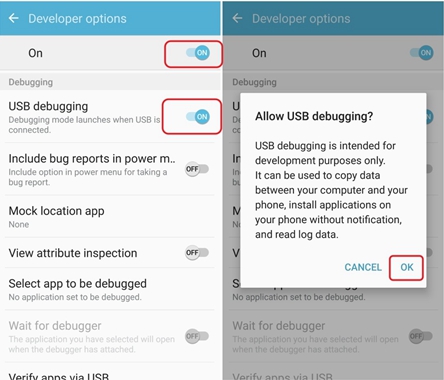 Step 5: Connect your Samsung to the PC again.
Solution 2: Install USB Drivers for Windows via Samsung Smart Switch
Facing connecting problem between your Samsung and computer, it is necessary for you to know about Samsung's proprietary USB drivers for its Galaxy series including Galaxy S8/S7, which are significant in USB-based connection. When it comes to USB driver, Samsung Smart Switch is bound to be mentioned. Not only can it install mobile-phone drive automatically, the contacts, photos, music and video in the device can also in sync with those in the computer. How can you do that? Come and see the following process.
Step 1: Download and install Samsung Smart Switch onto your PC.
Step 2: Connect your Samsung to the computer via a USB cable.
Step 3: Wait until the computer recognize the device.
Step 4: A new media device will appear in My Computer when the installation is done. Then you can transfer any files you like from or to your Samsung device.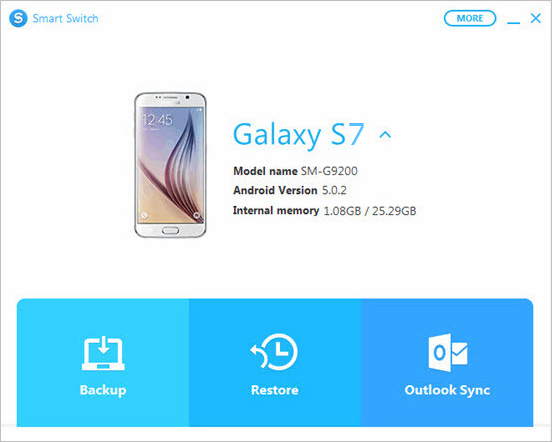 Recover Data from Fail-connected Samsung
Even if your Samsung device is running in an abnormal condition and cannot link with computer, Android Data Recovery can still restore the files you want in a smooth manner. The software works on phones and tablets manufactured by Samsung (Samsung Galaxy S10/S9/Note 10/Note 9), LG (LG G8/V10), Google, Motorola (Moto G7), and more.
Let's see how it manage to finish this task.
Download WinDownload Mac
Step 1: Launch the program and choose "Broken Android Data Extraction" feature from the interface.
Connect your Samsung phone to computer.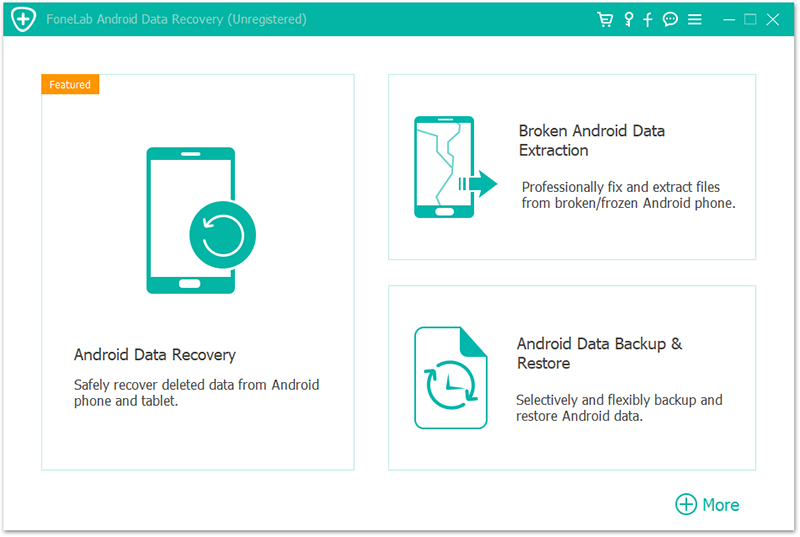 Step 2: On the next window, select "Black screen/Cannot Touch/Broken/More".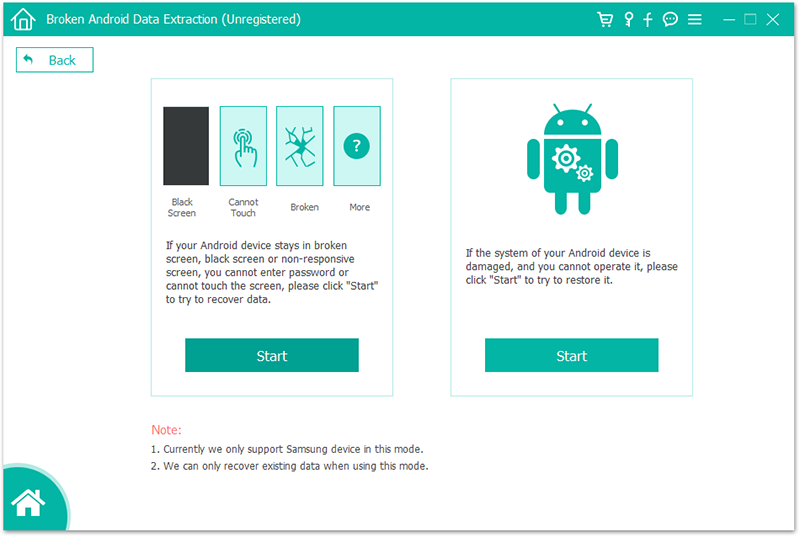 Step 3. Then you are going to select the device name and model, which is a very important part.
Note that only Galaxy S and Note series are supported so far. Click on "Next".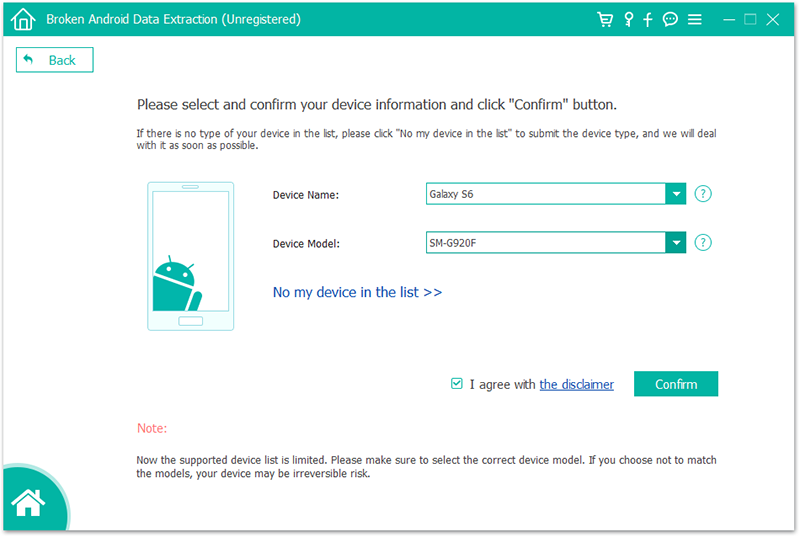 Step 4: Follow the requirements to boot your Samsung into the Download Mode within three simple steps: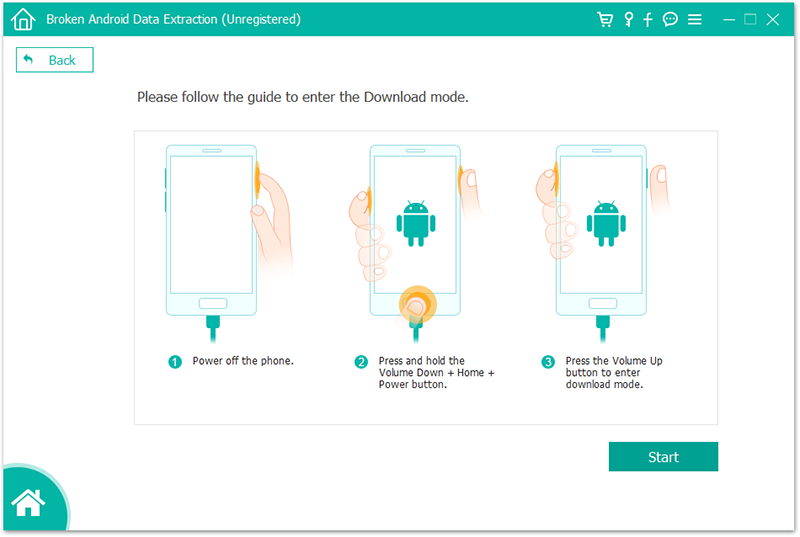 1. Power off the phone by long pressing the power button until the screen turns black.
2. Press and hold the Volume down + Home button + Power button to enter the download mode.
3. Press the Volume Up to confirm you want to enter Download Mode.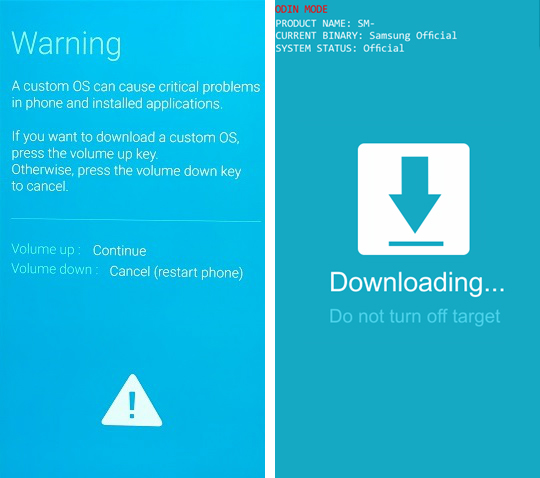 Then tap on the "Start" button in the software.
Step 5: It takes a few minutes to download recovery package, please wait for it patiently. Once it completes, your device will become recovered and normal. Then you can retrieve whatever you like back to PC through a routine process.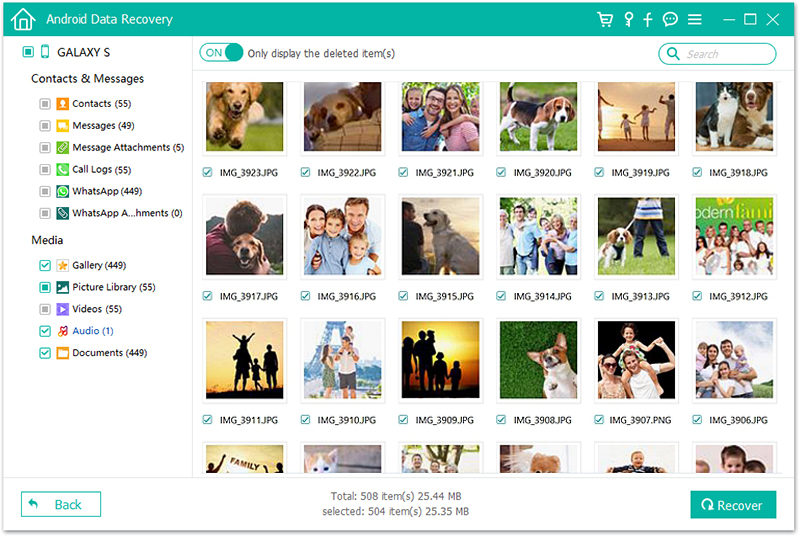 Download WinDownload Mac
Now that you've learned how to deal with disconnected Samsung device, not only can you solve your own problem next time, you can also share these measurements with families and friends and benefit from it together!