Many of us have been through trouble like cracked screen, but you can still do some simple and correct emergent handlings before send the phone to be fixed, so that you can recover the things you want from the broken device. Then let's see how to normalize you Samsung Galaxy S8/S7/S6/S5, Note 7/5/4 step by step.
Part 1: Try to Switch on the Screen
Part 2: Extricate Data from Samsung Galaxy that Won't Turn on – Android Data Extraction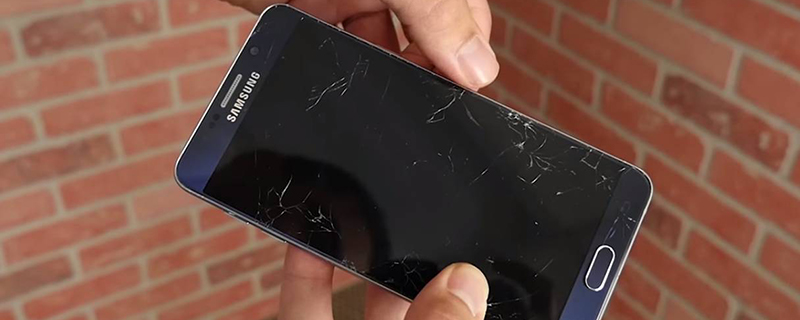 Part 1: Try to Switch on the Screen
Try to switch on the screen by restarting your Samsung phone, press Power button for approximately 30 seconds, until your device restarts itself with vibration LED indicator light up.
If the screen still can not switch on and completely black, maybe you should not do any further operations, just in case of causing more bothers. Try to extract data from your phone with some data recovery tool before sending it to be repaired because the staff may wipe your data.
Part 2: Extricate Data from Samsung Galaxy with Broken Screen – Android Data Extraction
If you have tried plenty of methods to retrieve trapped files like photos, videos, messages, WhatsApp Messages, contacts and more other data in a Samsung Galaxy phone or tablet that is out of gear, maybe you will find a satisfactory outcome after turning to Android Data Extraction (Damaged Device) . For your convenience, we will provide a detailed guidance for you to do the recovery.
Download WinDownload Mac
Step 1: Open the tool on the computer, choose Android Data Extraction (Damaged Device) at the middle of the interface and connect the Samsung device to your PC via a USB cable. If there is a pop-up message on your phone requiring USB debugging allowance, just tap on "OK" to move on.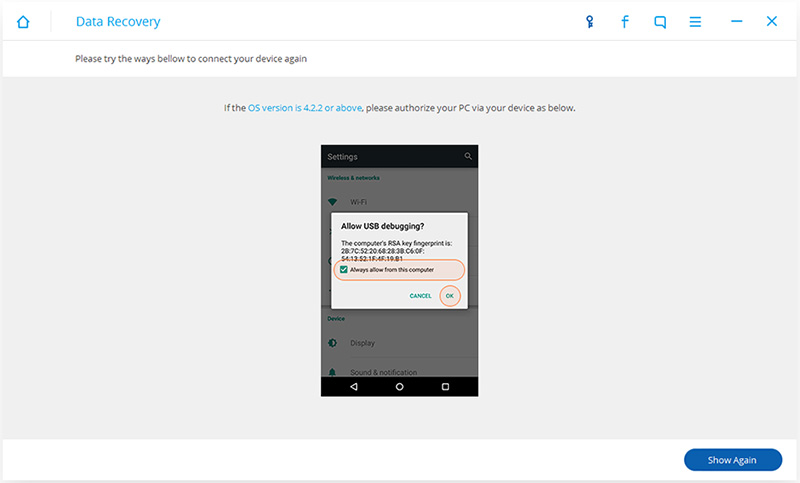 Step 2: Select the types of file you want to recover, and there are eight types that you can select, namely Contacts, Messaging, Call history, WhatsApp messages & attachments, Gallery, Audio, Video and documents.
Note that currently this function only support Samsung devices and it can only extract the existing data on the phone.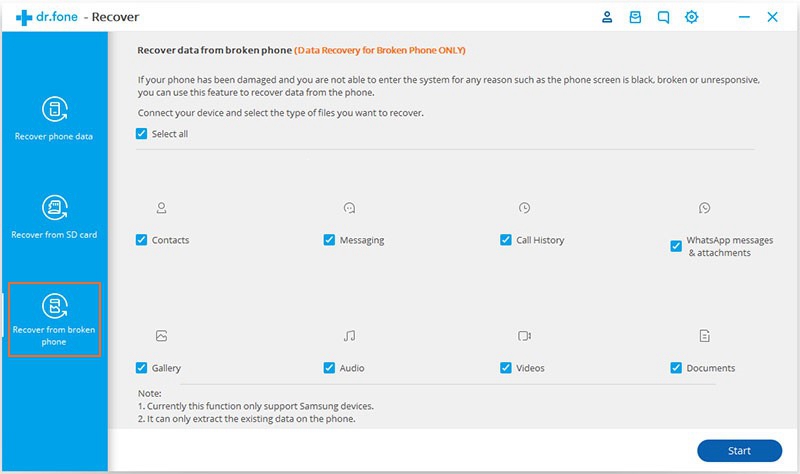 Step 3: Please select the problem that matches your phone's condition. There are two alternatives: "Touch doesn't work or cannot access the phone" and "Black/broken screen". Click the "Next" button to continue.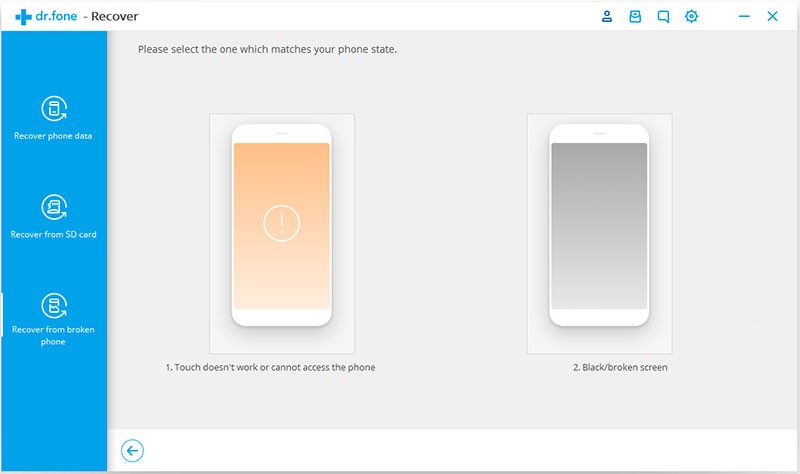 Step 4: After choosing the damaged state, please pick out the correct device name and model carefully, so as to protect your phone from being bricked or having other failures that could beyond remedy. We are still working to add more devices in the future to meet your needs. Besides, if you are confused about the device model or cannot find your type, just click on the highlighted sentence at the lower bottom. The click on "Next" to continue.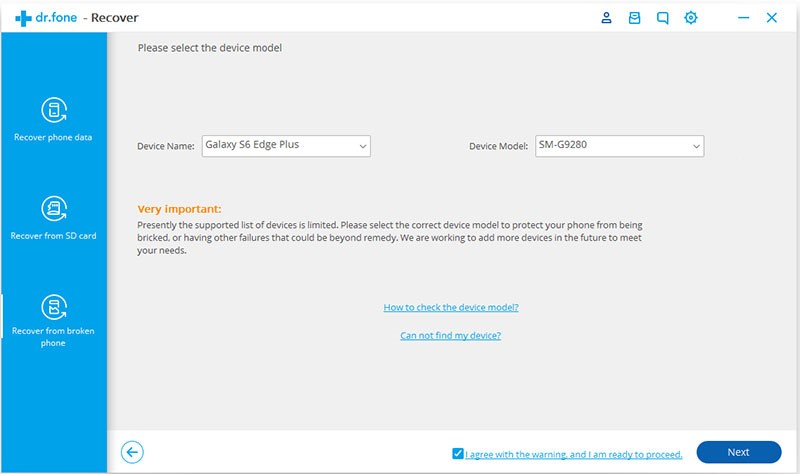 Step 5: Boot your Samsung Galaxy into the Download Mode according to the instruction given by the program:
1.Power off the phone.
2.Press and hold the Volume down + Home button + Power button.
3.Press the Volume Up to enter Download Mode.
Finally click on the "Start" button.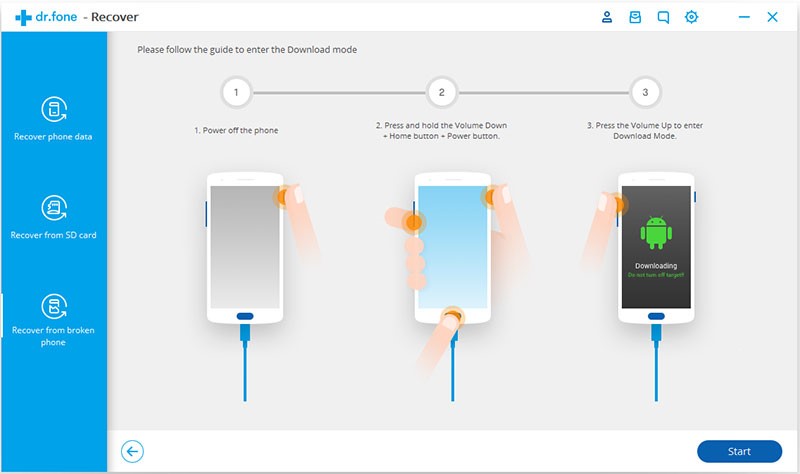 Step 6: Finishing detection, the data recovery tool begins to scan your phone and download recovery package. Please wait for a while, for important data are always worthy of waiting.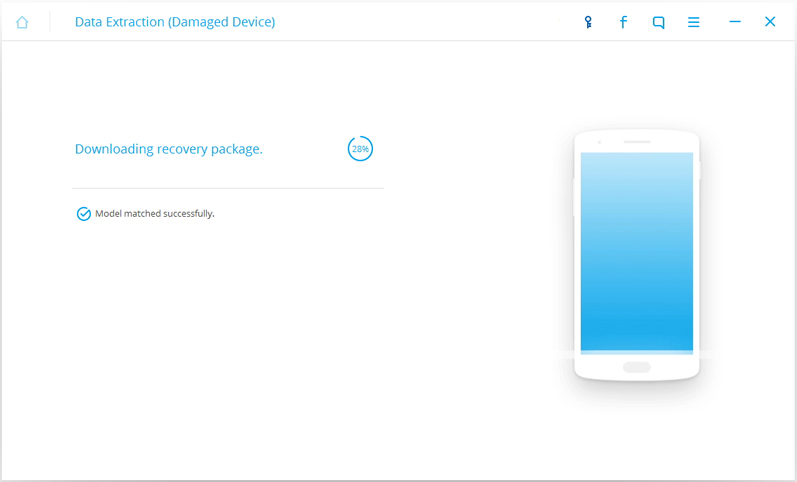 Step 7: You will get a list of recoverable files, please place a tick in the appropriate box beside the files that you want, then review the selected ones and retrieve them by clicking on the "Recover". Finally save them to your PC for the subsequent transformation.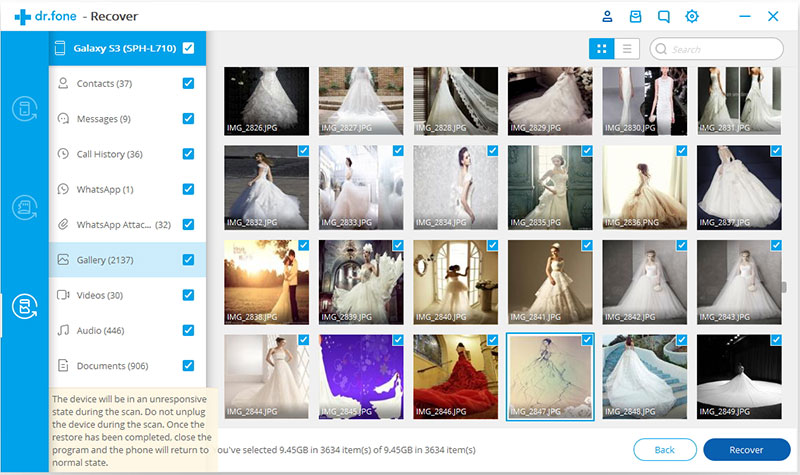 Download WinDownload Mac
As a qualified phone user, not only should you know the emergent handlings to disordered Android device, but you are also supposed to know how to protect your own important but vulnerable data by doing regular backup for them with the help of Android Data Backup & Restore. Hope that next time you meet with this kind of trouble, you will not feel helpless and have the problem solved smoothly.