Factory resetting is a common function we may use when we get sick of our overloaded phone or the phone is running too slow. However, it still takes a lot of courage to use it, because you may have the risk of losing some important information if you didn't back up beforehand, such as contacts, text, files etc. It would definitely drive you crazy but never be upset, as we have found the solutions for you.
Here are some ways to help you recover the data from your Samsung Galaxy, LG phone, ZTE, or other Android devices after resetting it to factory.
Part 1: Recover Data from by Android Data Recovery after Factory Reset
Part 2: Back up and Restore your Data with Samsung Smart Switch
Part 1: Recover Data from by Android Data Recovery after Factory Reset
Android Data Recovery must be your ideal choice whenever you want to retrieve your missing files, especially after factory reset your phone. Working with both rooted and unrooted devices, it can help retrieve files including contacts, text messages, photos and WhatsApp messages, videos and documents from different Android devices and models. The complete but simple steps are as followed.
Download WinDownload Mac
Step 1: Launch Android Data Recovery and go to"Android Data Recovery", connect your Android device to computer.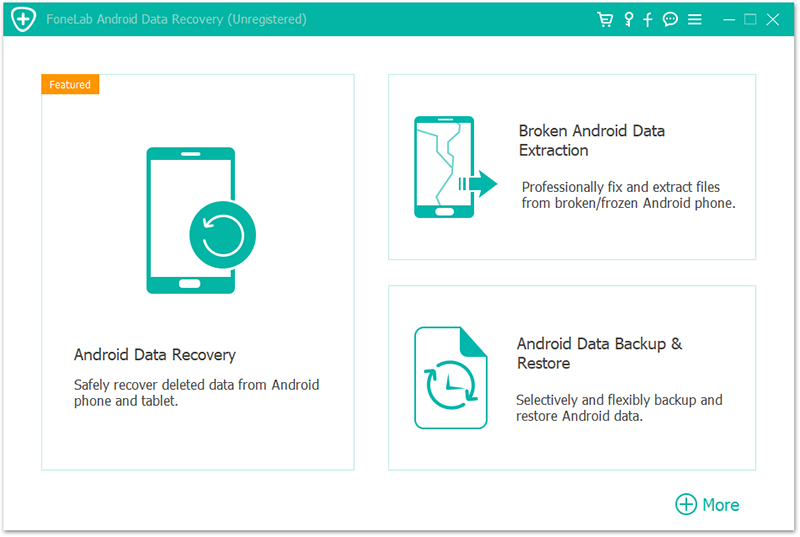 Step 2: Next, follow the steps to enable USB debugging on your phone, and tap "OK" on your phone to authorize your PC.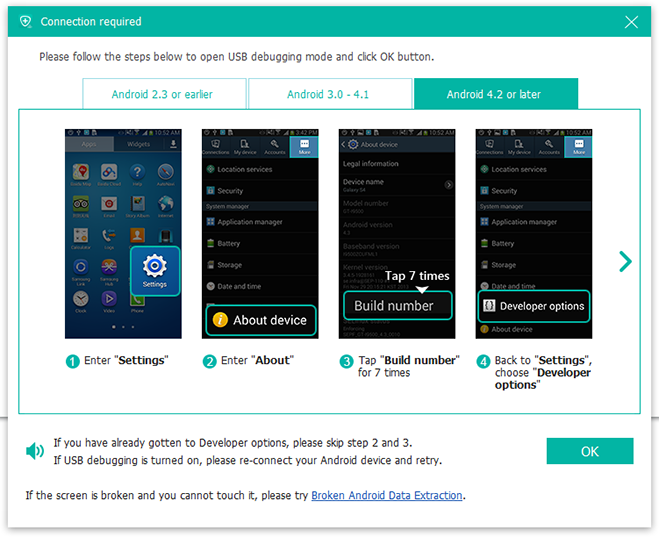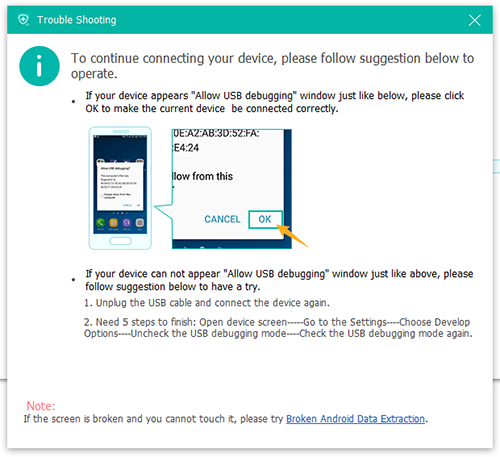 Step 3: Select the types of file to recover: contacts, message, call history, WhatsApp messages & attachments, gallery, audio, videos or documents. Then click "Next".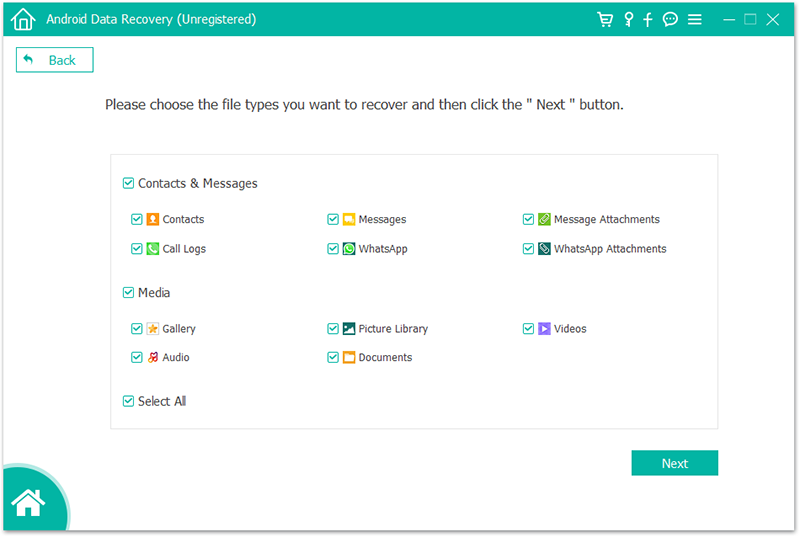 Step 4: Once the scanning is completed, you can preview and choose the files you want to restore, and then click "Recover".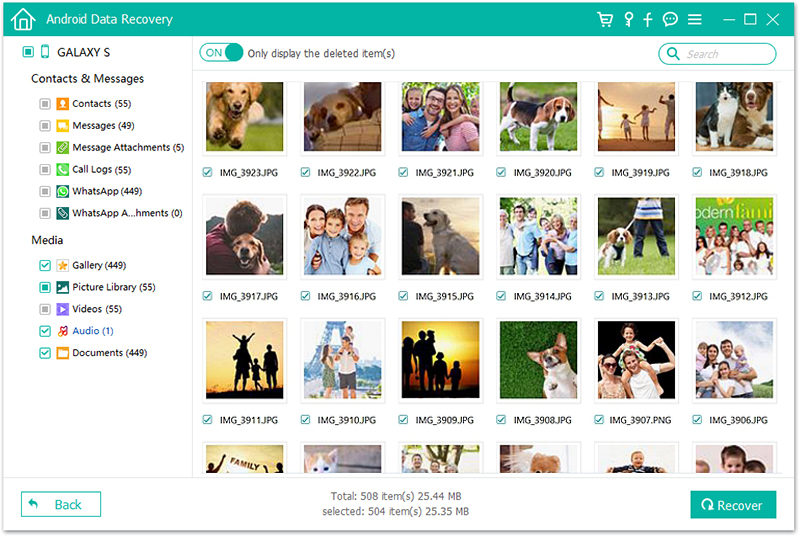 Part 2: Back up and Restore your Data with Samsung Smart Switch
All your problems start with not backing up your files beforehand, so always keep in mind to back up your data, especially before factory reset your Samsung. Here is another excellent tool for you to back up and restore your phone.
How to back up your data with Samsung Smart Switch?
As long as you've installed Smart Switch and have your phone connected, backing up your data is just a piece of cake for you.
1. Launch the Smart Switch app after downloading and installment on your computer.
2. Click "Backup" after connecting your phone to your PC via a USB cable.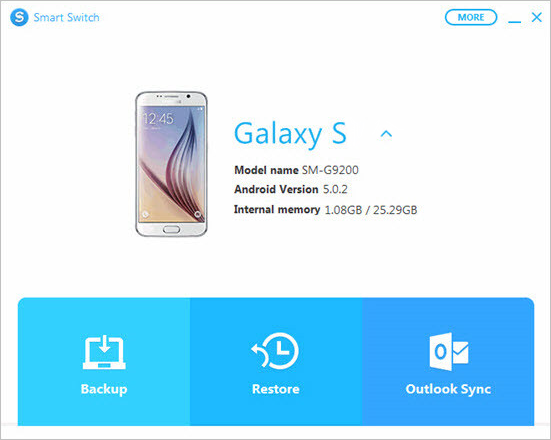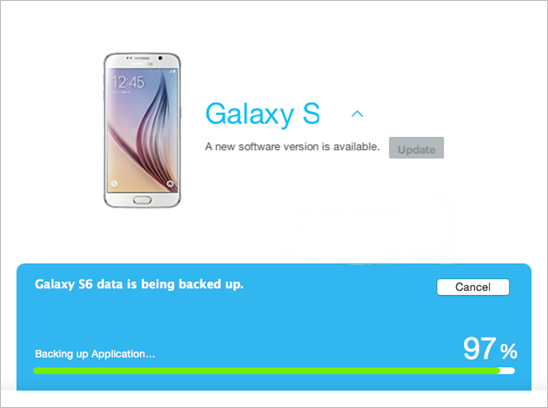 3. You'll be prompt to allow access permissions on your Samsung Galaxy. If you do, tap "Allow" on your phone.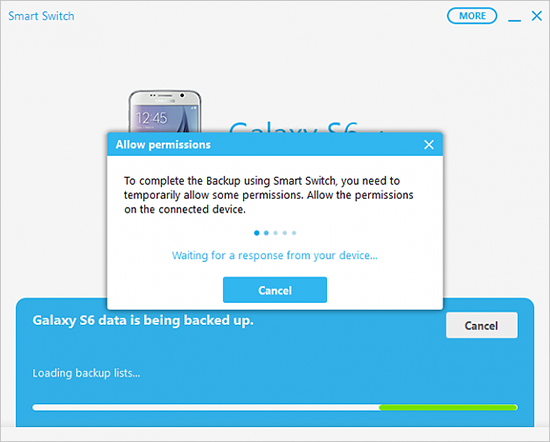 4. You will be notified that all the data that was successfully backed up once the backup is complete. Click "OK".
How to restore your data?
If you have your Samsung Galaxy backed up before, it won't be a headache for you to retrieve some important information after factory reset your phone. Here's how to restore your Samsung with Samsung Smart Switch.
1. Launch Samsung Smart Switch on your PC.
2. Plug your Samsung device into your PC with a USB cable, and make sure your phone is unlocked during the process for successful connection.
3. Click "Restore" after the connection.
4. Click "Restore now" if you want to recover to the last backup, or choose "Select a different backup" to select from other earlier backups.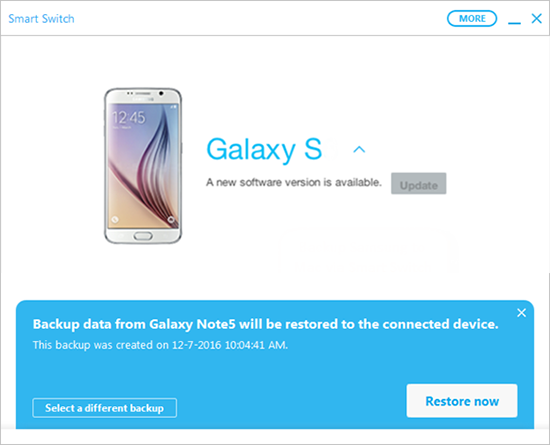 From there you can manually choose which data you are going to restore, contacts, messages, call log, videos, music, photos, application and the account info and settings.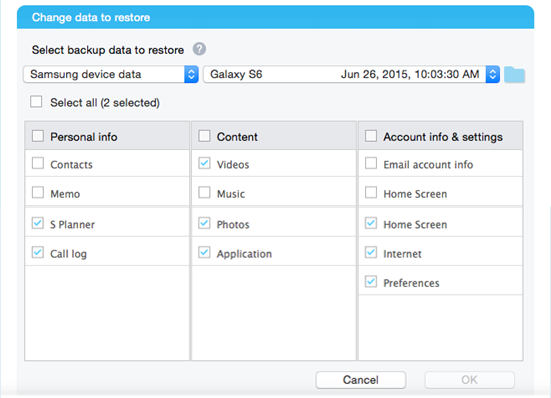 5. You'll be notified once the restore process is finished. Click "OK".
Conclusion
Hopefully the above tips can help you get your data back. In addition, here are 3 tips to prevent such situations:
1.Cultivate the habit of backing up your data periodically so that you won't be so annoyed to retrieve it.
2.Please double check whether you have already backed up the important data before you want to factory reset it or delete it.
3.If you still need to retrieve your data after factory resetting it without backup beforehand, turn to Android Data Recovery.