Your new Samsung Galaxy can fall prey to a malware attack without you noticing until and unless it freezes at the Samsung logo screen during a reboot. This can be a consequence of numerous hardware and malware problems which are more often than not curable. Some of these issues may turn up after an update, other times it may be after OTA update or flash a new ROM. There is also a slight chance that the last app you installed contained some kind of a virus and is now affecting your smartphone from rebooting properly.
1. One click to fix Samsung Galaxy stuck at the startup screen?
2. Other ways to fix Samsung Galaxy S10 Stuck at the boot screen
2.1 Force restart your Samsung device
2.2 Boot your Samsung Galaxy into safe mode and uninstall malware
2.3 Wipe cache in Recovery mode
1. One click to fix Samsung Galaxy stuck at the startup screen?
FORecovery – Android Repair is a powerful tool in fixing Android system issues,
 Fix Samsung Galaxy stuck on the frozen Samsung logo screen, as well as other system issues such as Samsung Galaxy stuck in boot loop, can't get out of recovery mode, black screen of death, etc.
Highest success rate in the industry.
Compatible with most Samsung devices including the latest Samsung Galaxy S10/S9/S8, Galaxy Note 10/Note 9/Note 8, and earlier models.
To begin fixing your smartphone use the following guide:
Step 1: Install the software onto your PC and launch it.
Step 2: From the list of devices, choose your smartphone's name and model. Carefully select the correct information of your device and press confirm.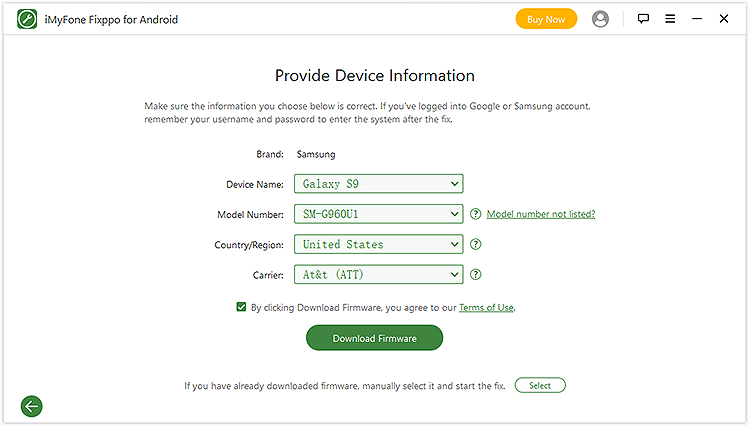 Step 3: The software will start to download firmware.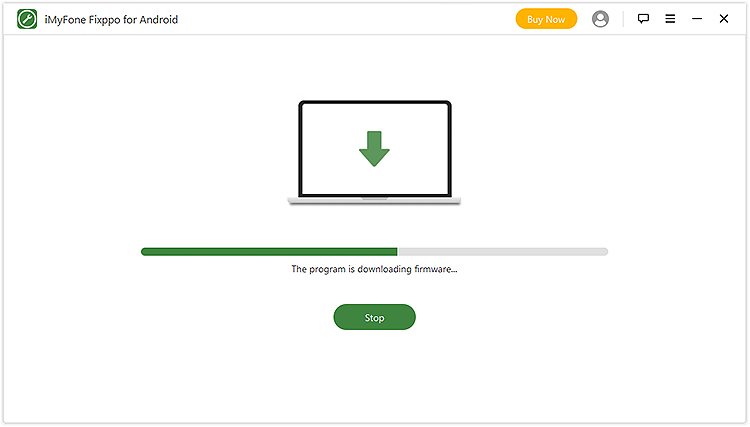 Step 4: After downloading, follow the guide on the screen to enter download mode on your device.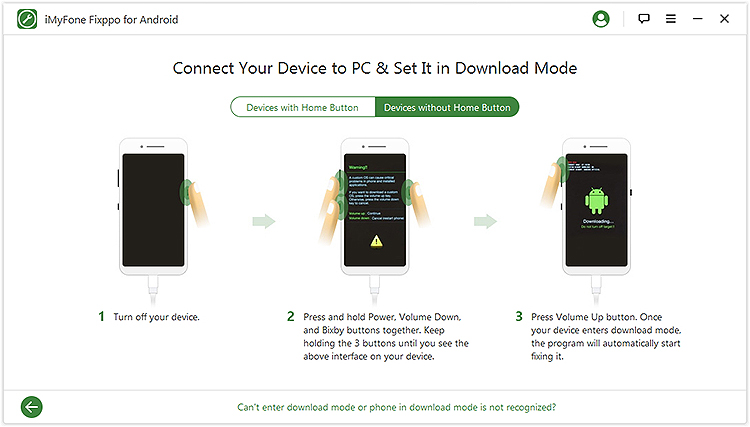 Step 5: The software will automatically fix your smartphones. Wait a moment and your phone will reboot to normal.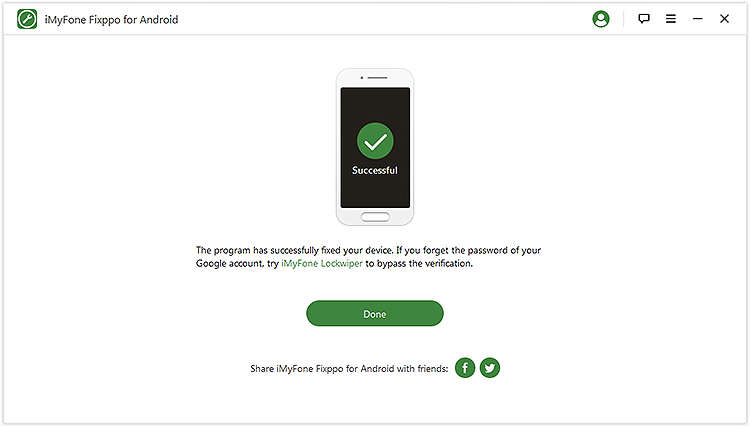 2. Other ways to fix Samsung Galaxy S10 Stuck at the boot screen
In order to successfully be able to figure out the source of the problem, we need to rule out all the possibilities before we get to the core of the problem. Before we do that we need to assume that the device is a new one and no risks are taken that will end you up without a replacement if the problem persists.
2.1 Force restart your Samsung device
In numerous other cases, we saw that the device got stuck at logo screen due to a firmware issue or system crash. System crashes are a result of files, especially cache file getting corrupted. In such a situation the phone is unable to load some necessary services. A reboot may solve the issue, but there is a much safer option than soft-reset.
Press and hold volume down and the power button simultaneously for 10 seconds. Make sure the phone has enough charging and that it is safe to assume that the problem was caused by a system crash and the phone is able to reboot like normal. In the case that a force restart still does not fix the problem move on to the next step.
2.2 Boot your Samsung Galaxy into safe mode and uninstall malware
After performing the above-mentioned processes if the problem still persists, it's safe to assume that the problem is caused by an external application that was installed, which has to lead the system to crash. This is common in all types of smartphones may it be a high end one or an entry-level one.
If this is true, you will be able to boot up your phone in safe mode where third party apps are unable to interfere with the booting up process. To boot your phone in safe mode, follow the below guide:
Switch off the device
Press and hold the power button during the model name screen until the Samsung logo appears.
Release the power key and hold the volume key down and continue to hold it until the phone completes the booting cycle.
Let go of the volume down key when you spot the "safe mode" on the bottom left corner of the screen.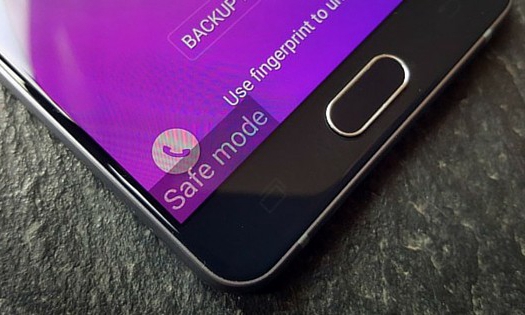 If the process is successful, go to the app that is causing the issue and uninstall it. It is likely that it was the last app you installed, but you may have to uninstall a few in order to find the one. Once you are done, reboot your phone to normal mode and then to safe mode again to confirm if the problem was fixed.
2.3 Wipe cache in Recovery mode
If the device is unable to boot up in safe mode then you have another option to start it up in Android system recovery which allows you to do a couple of functions such as try and wiping the cache files and if that is still not the solution to your problem then the only option left is to do a hard reset.
Switch off your device
Hold your volume up and the Bixby key while holding the power button down.
Wait until the Android logo appears and release all the buttons. A window with "system installing updates" will appear for a few seconds until the system recovery menu is displayed.
Press the volume down button to navigate to "wipe cache" and power key to enter or choose the option.
Wait for the cache files to be wiped and select "reboot system" to restart the device to normal.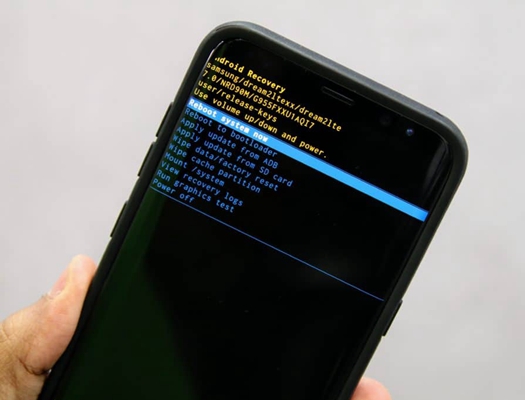 You can try all these methods before you decide to hard-reset your device as there is a slight possibility of losing your data.