You are walking on the streets enjoying music from your phone or chatting with somebody, then you bump into somebody. Before you know it, you have lost grip of your Android phone and it falls down, resulting in a crack on the screen or it turns off and does not switch back on.
This case is one of the many situations' Android users can find themselves in, even if somebody doesn't bump into you, your phone can still get damaged by or just experience a black screen. In these kinds of scenarios, users panic a lot.
Are you in such a situation? Have you lost all your precious photos? Are you confused and you don't know what to do? Don't panic! We have curated this article specifically for you.
Now let's learn how to extract all those precious photos from your broken Android phone with these easy methods.
Software damage and hardware damages
How to recover photos from an Android using a PC
How to recover photos from broken Android phone
Software damage and hardware damages
Android phones can suffer damages in two ways- software damage and hardware damage. Software damage may result from malware app, corrupted OS or failure to update the phone.
Hardware damage means harm to the phone's hardware. It can occur when a phone is stomped, watered, thrown or dropped. It can result in a ton of problems such as rough scratches, cracked screens, broken home buttons and more.
How to recover photos from an Android using a PC
The fastest way to recover photos from your Broke Android device is by using a PC. Before using the PC make sure you have connected your phone to the PC using a USB cable and enabled USB debugging on your Android device, this ensures that the PC will recognize your phone.
Once a connection is established recovery of photos becomes very simple. All you need to do is to use the mouse to navigate to the location where your files and folders are contained and open them.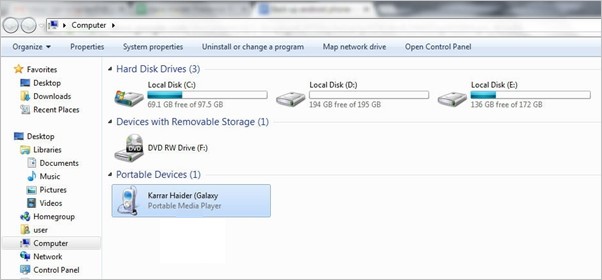 How to recover photos from broken Android phone
The best way to recover data from a broken Android phone is by using a broken data recovery software and we know just the right one for you. Android Data Extraction software is what you need. It's the world's best photo recovery software featuring very high recovery speed and success.
The toolkit's broken Android phone data extraction feature now works on Samsung devices like Samsung Galaxy Note 10, S10 and previous Galaxy Note 9/Note 8, S9/S8, and LG devices like LG G8, V50 ThinQ and previous G7/G6, etc.
Let's see how it works.
Download, Install and Launch the toolkit
The first step is to download and install the software on your computer. The software will launch automatically. Select "Broken Android Data Extraction" once it has launched.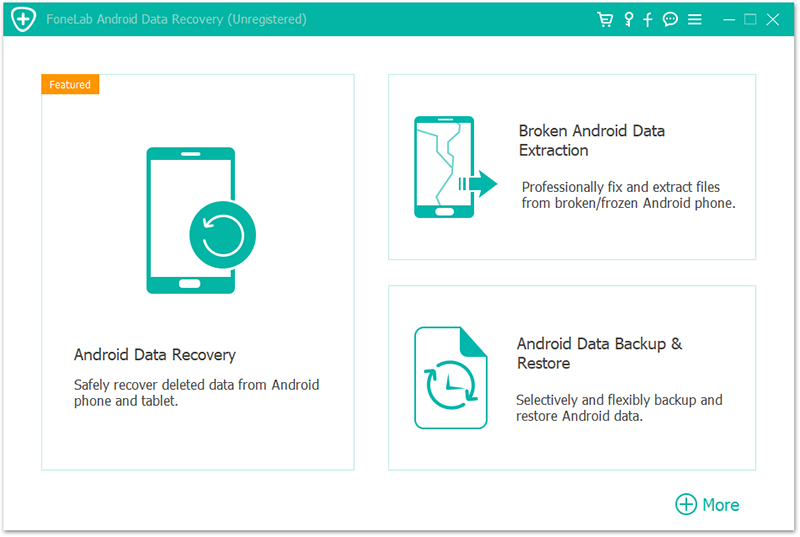 Choose the description that matches the situation you are in
The software provides you with two descriptions of the Android phone. These are "Touch doesn't work or cannot access the phone", and "Black/ Broken screen". Click under to the one describes your situation and it will direct you to the next step.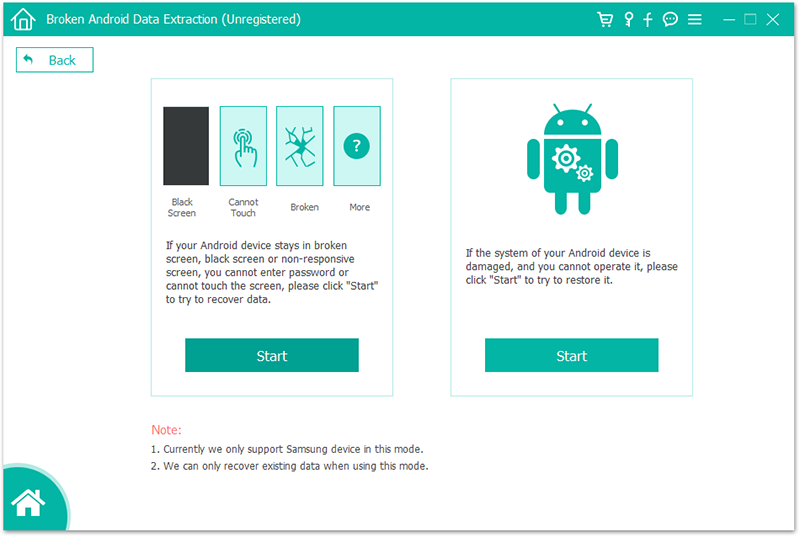 On the software windows, select the correct name and model of your Android device, then click "Next". Please make sure you have provided the right information because the wrong information might result in a bricked phone or other errors. If the information you have provided is correct tap the "Confirm" button to continue.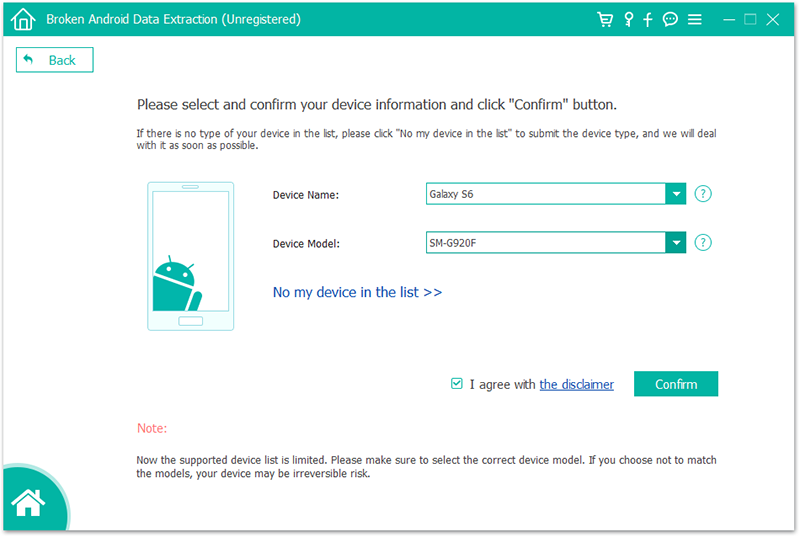 Enter Download Mode
To enter your Broken Android phone into the Download mode, follow the instructions below.
· Press the power off button to the switch off your phone.
· Press and hold "Volume Down", " Home" and "Power" button simultaneously.
· Press the" Volume Up" button to enter download mode.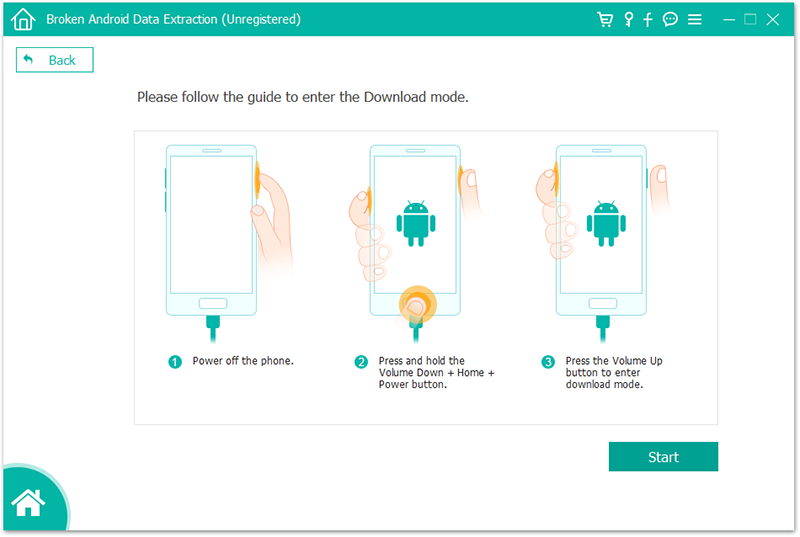 Analysis of the Android Phone
Once, you set your phone in Download Mode, the photo recovery toolkit will analyze your phone and download the right recovery package.
Preview and Recover your photos
When the scanning and analysis process is completed, the Android Data Extraction toolkit will display all your photos. You will be able to select and preview the photos you wish to recover. Select the photos and click "Recover" to save those wonderful photos.