Some of us may have experienced that unfortunate moment when your phone slips out of your hand and the screen is smashed to pieces. And it can be a huge pain if a large number of significant pictures are trapped in such a broken device.  Here we will be discussing some quick and easy methods that you can use to recover photos from your broken Android phone.
Part 1: If Touch Screen not Working But You Can See the Display
Part 2: Recover Pictures Using Android Data Extraction Toolkit
Part 3: 4 Attentions Should be Known While Having Broken Android Phone Fixed
If Touch Screen not Working But You Can See the Display
If the touchscreen of your Samsung Galaxy phone is broken, but you can still see the display, you can retrieve data from the phone by connecting it to another phone using a USB On The Go (USB OTG) device and a mouse.
Step 1: Connect the USB OTG to the USB port of your broken Android smartphone.
Then Connect a mouse to the other end of the USB OTG.
Step 2: Your phone will recognise the connected mouse. If it doesn't, then switch off your phone and switch it on after a few seconds to reboot. Your phone will start to recognise the connected mouse.
Step 3: Use the mouse to unlock your phone by drawing the pattern lock.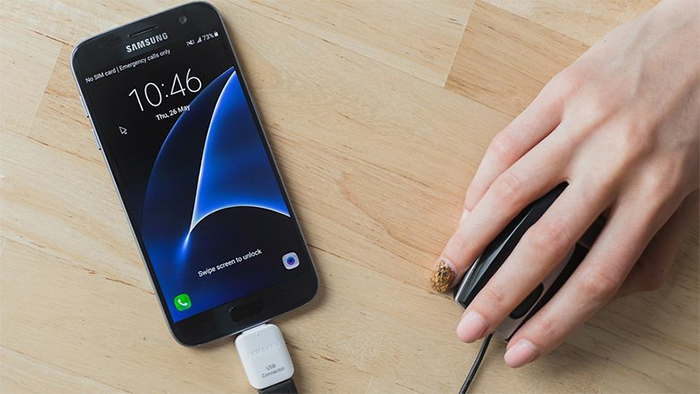 Step 4: Now remove the OTG adapter and connect your phone to computer.
Go to "My computer" and enter your smartphone folder name. Find the DCIM folder (Camera album), right-click Paste to paste the folder from your broken Samsung Galaxy phone on to your computer.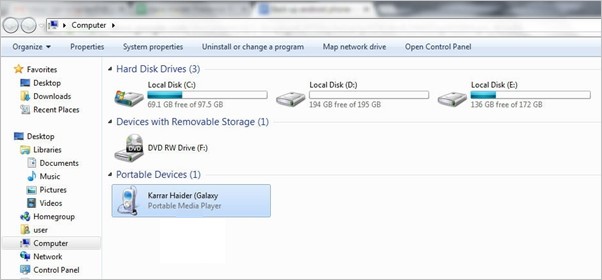 This is a great method to use your phone and retrieve its data even when the touchscreen is unresponsive but you can see the display. However, it is important to note old Android smartphones are not compatible with USB OTGs and mouse, so they may not recognise your USB OTG device.
If you are carrying an older model of an Android smartphone, it is best that you use the other three methods to recover data from your phone or visit a repair centre to see if someone can help.
Recover Pictures Using Android Data Extraction Toolkit
We recommend Android Data Extraction for you to do picture recovery on Android with black screen. Note that so far this function is special for Samsung Galaxy S/Note series and Samsung Tab series tablets. Let's see how to do that.
Download WinDownload Mac
Step 1: Launch the software and click on "Recover" from the interface, connect your Android phone to a PC with a USB cable.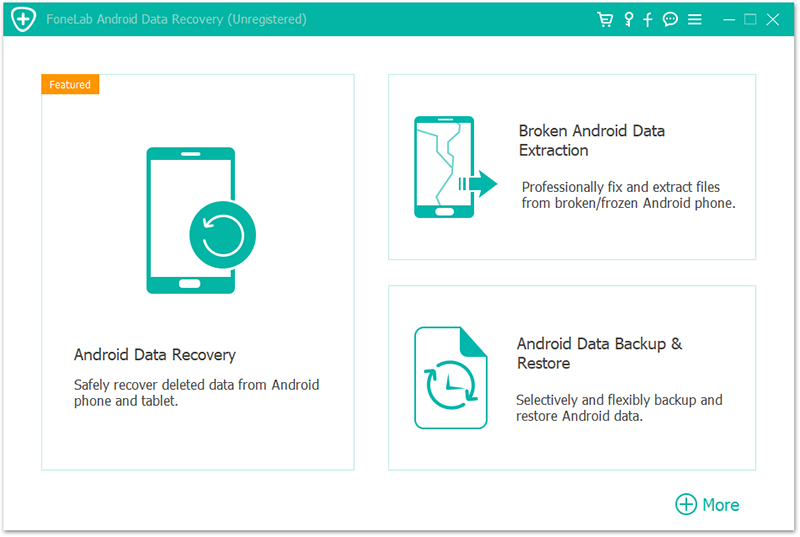 Step 2: Based on your own situation, choose either
"Black Screen/Cannot Touch/Broken" or "System Damaged/Boot Problem".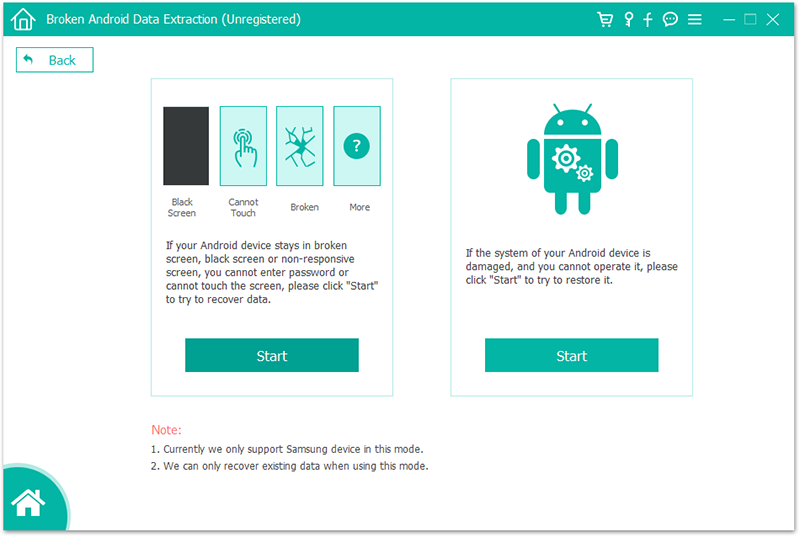 Step 3: In order not to make your phone bricked or to cause other failures that could be beyond remedy, it is important to pick out the correct device name and device model, if you don't know the device model of your phone, follow the instructions on "How to check the device model" in the middle. Click on "Next".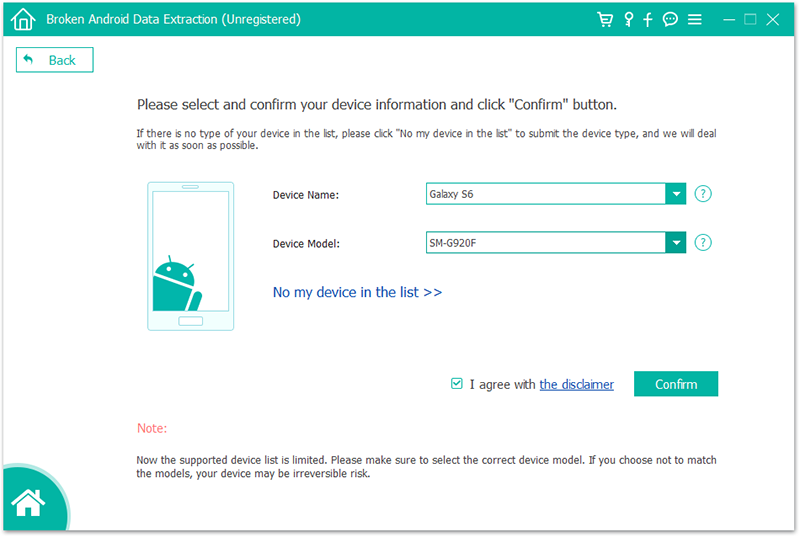 Step 4: Aiming to let Android Data Extraction take over the capability of data backup and restore, you need to boot your phone into Downloading Mode.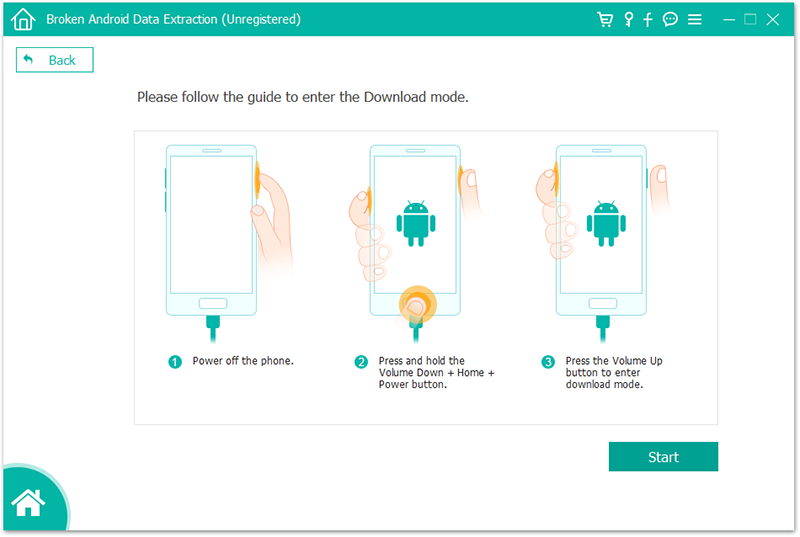 1. Power off the phone. Long press the power button for 10 seconds to turn off your phone.
2. Press and hold the Volume Down + Home + Power button simultaneously for 5 seconds to enter Download mode.
Your phone will vibrates once you enter the download mode. If there is not vibrates, try it again.
Assume that your Android device can display, it will display the following screen.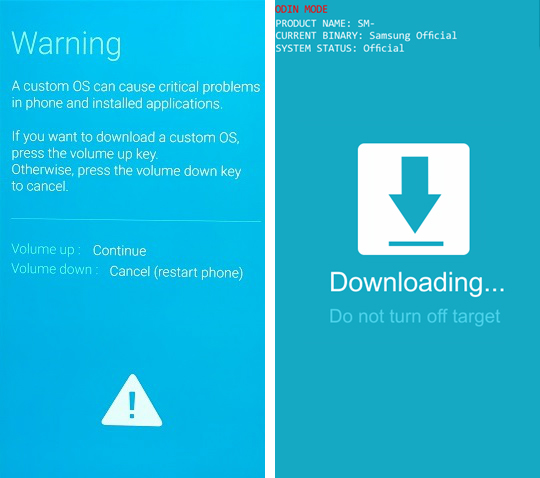 3. Press Volume Up button to confirm that you wish to enter Download Mode.
Next, click on "Start" in the software to continue.
Note: You don't need to follow the count down in the software while it's too quickly.
Step 5: The software will download and install custom recovery mode for your device, once the process completed and your Android device is detected by the program, it will scan and analyze your phone's internal storage. Please be patient during this process.
Step 6: Tick the check box beside "Gallery" to preview and select the pictures you want. Finally click on "Recover" to save them into your PC.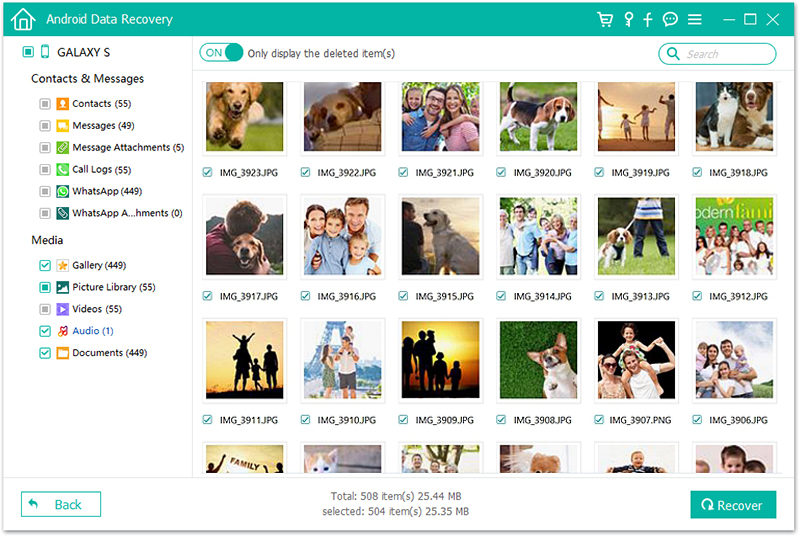 4 Attentions Should be Known While Having Broken Android Phone Fixed
After retrieving all those precious photos out of the broken device and you decide to send it to a repair store to replace the smashed screen, it is likely that you may face some kinds of risks – personal information theft, a further cracked phone, ripping off by the phone repairer and so on. In the next part, we will provide four points to which you should pay attention while letting someone fix your broken phone.
Stay with the repairman during the whole fixing process
It is better to make your Android device be fixed in front of you, just in case of the immoral information theft and cheat in work. However, if you have to get it repaired out of sight, it will be safer to move all the private data out of the phone before doing so.
Ask for high-quality replacement parts
It is true and common that some dishonest repairmen use low-quality replacement parts to fix mobile phones, which will negatively influence the normal use of those phones, so you should ask for replacement parts with good quality in advance.
Ensure there is a warranty on repairs
On the one hand, limited warranty is an assurance for you when your Android device has other problems after having low-quality repairing. On the other hand, if a repair store is willing to give you a sort of warranty, it partly proves that they are confident in their skills and it is less possible for them to cheat you.
To see some online reviews from previous clients
If possible, you'd better go to the website of the repair shop you choose and glance over the other clients' comments, which can help you pick out a shop with good reputation.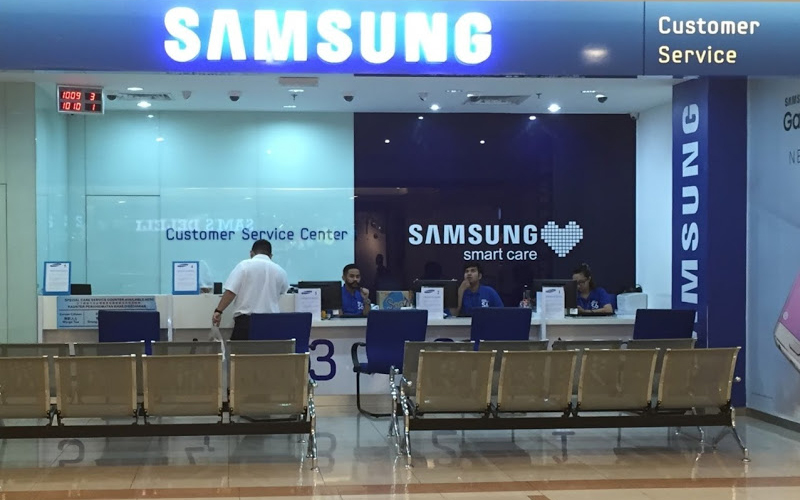 Have you got all those tactics mentioned above? Actually, except for these four notices, you can also compare the prices of different stores, check your repaired phone carefully on the spot and so on. All in all, once you break your Android device, firstly you can extract the data from it with the help of Android Data Extraction, after that, keep the attentions in mind and send the broken phone with blank screen to a reputable repair store. Hoping that our advice would help you solve your problems.