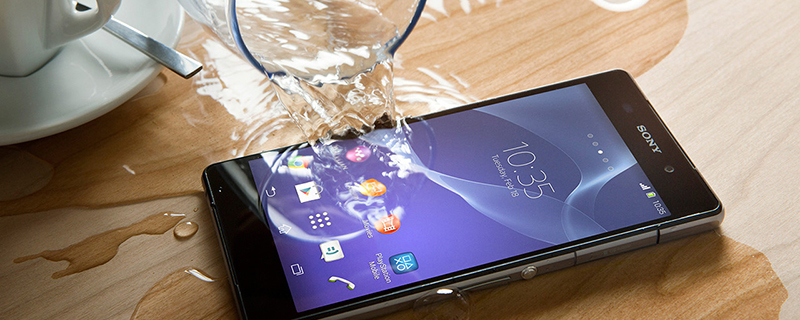 The thought of your device being drenched by a sudden downpour or that inevitable coffee slip can be devastating. Nevertheless, this can happen no matter how careful we are with our phones.
Although some Android devices are water-proof, the extra protection comes with a hefty price tag. This means not all of us can have the luxury of owning a waterproof phone. So, we need to find out other means and methods of preventing water damage.
But what if your smartphone has decided to go for a swim? Can you save it? The answer is pretty much a gamble because saving a water-damaged phone is pretty much like a coin toss. You can never be sure if your Android phone can be saved.
If the device has already been harmed, then the damage might be irreversible. Nevertheless, don't worry!
Here are some steps that might increase the probability of your phone to survive water-damage. These methods can work for any Android phone ranging from Samsung, LG, Moto, Sony, Google Pixel, OnePlus, etc.
What not to do
Steps to saving your water damaged Android phone
How to recover data from water damaged Android phone
What not to do
Yes! Your phone has dropped in the toilet or swimming pool. I know, you are shocked! This makes it even harder for you to react, but c'mon! get over it! The longer you delay taking out the device, the lower its survival chance. Get your hands inside there and take out that Android device out of the water or toilet immediately.
Once the phone is out of the water and everything seems fine, shut it off! Then put it in a safe place with some paper towels.
Here are some things you shouldn't do, if you want to restore your phone to its functional mode with little or no damage at all:
1. Don't try to charge it.
2. Don't press any buttons or keys
3. Don't bang, shake or tap the Android device.
4. Blowing is also not an option, or you will send the water into other internal parts of the device. The water might reach places that it hadn't reach and cause more damage in the process.
5. Don't use a blow dryer. It contains heat which could also cause further damage.
6. Don't move the phone too much. It will also send water to places it hadn't reach.
As we mentioned earlier, you should not turn on your device.
Steps to saving your water damaged Android phone
Inside Android devices, there are button rockets, processors and circuit boards. These are the places water can find a home and cause damage. Once your device is switched off you are in a better place to recover it.
You just need to dry the bare circuit board, process, and wires inside your device.
This how you can do it:
•  Turn your Android device off and hold it upright.
• Eject your SIM and MicroSD from their slots.
• If your phone has a removable battery, then you can open up the back and remove the battery.
What if it is a permanent battery? The best way to remove it is to take it to a phone repair shop before trying something stupid like opening it yourself. Although, there are many DIY repair Kits and YouTube tutorials that you can follow. If you not tech-savvy just consider taking it to a professional expert.
• You can let it stay overnight or for some days. Then you can insert your battery and switch it on.
• If your Android device switches on, continue keeping an eye on it to make sure everything is okay.
Note: Don't go with your phone to the pool, toilet, bathroom or do dishes to avoid unintended accidents.
Other ways of drying your Android device
Using Silica Gel
Are you the kind of person who collects those silica packets that ship with most electronic goods? If so, pack your Android device with plenty of silica gel sachets to cover the device on all sides. Leave it overnight, and I assure you device will be water-free the next day.
Using Pure Alcohol
This is an extreme solution and you should use it when the other solutions have failed. The process involves dipping your phone or tablet into Alcohol. The alcohol will displace the water. It is funny how basic chemistry works. After dipping it in alcohol remove your device and the alcohol will evaporate.
How to recover data from water damaged Android phone
If all the above process fails you, the last option to get your vital files from the water damaged device is to use a broken phone Data Recovery Tool.
One of the recommended powerful dead phone recovery tools – Android Data Extraction toolkit, will extract all your data without having to use USB debugging.
The toolkit can do deep scans and retrieve data from water-damaged Android phones from Samsung S10/S9/S8/Note 10/Note 9/Note 8, LG to G8/V5 and previous models. It allows users to recover a variety of data files from messages, videos, music, document, and many more others.
Others Advantages of Android Data Extraction Software
• Fixes all Android disabled problems, while recovering lost data.
• Apart from Android phones, it recovers data from SD cards.
• It allows users to preview and select the data they wish to recover.
• Data is recovered from water-damaged devices directly.
• Grants access to locked Android devices after too many attempts.
Steps in retrieving data from water-damaged devices
Step 1: Download, install and launch the software on your computer. Once the program load, select "Broken Android Phone Data Extraction" on the interface.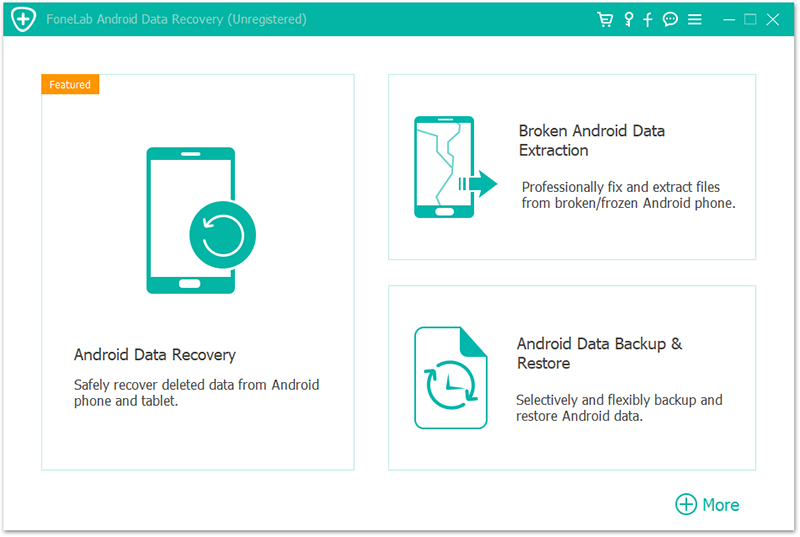 Step 2: Using a USB cable connect your device to your computer. Select the situation your device is in and tap the "Start" button to move on.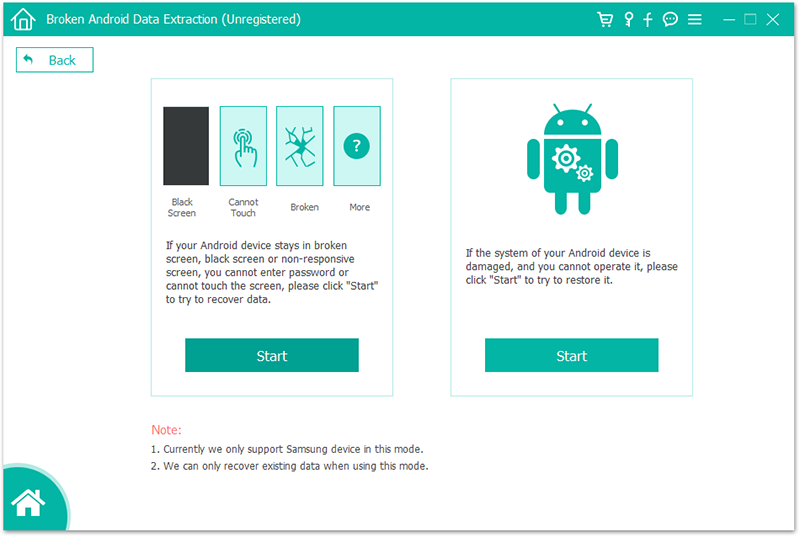 Step 3: Select your Android device name and model correctly and then click "Confirm".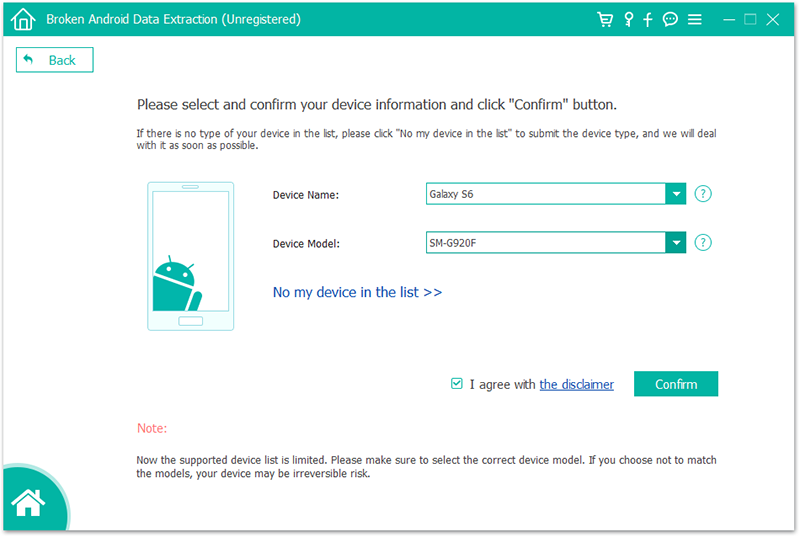 Step 4: On the screen, follow the steps to enter Download mode.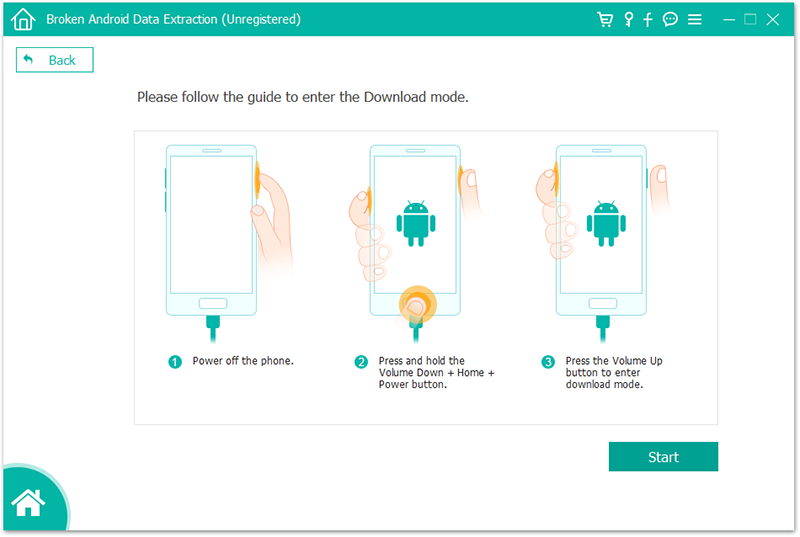 Switch of your Android device
Press "Volume – ", "Home" and "Power" buttons simultaneously for a few seconds.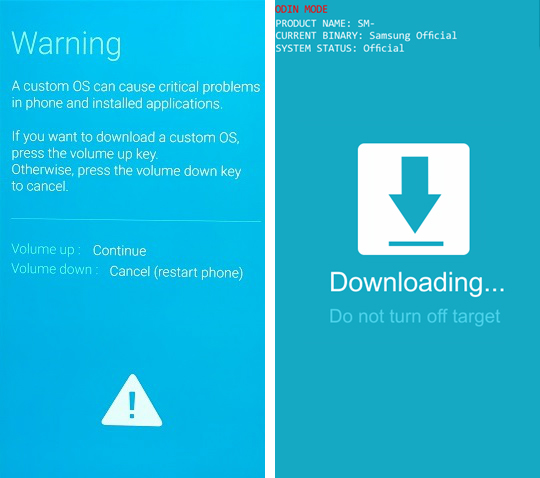 Step 5: The software will start downloading a recovery package and then lead to the recovery interface, that you can use to extract the data on your device.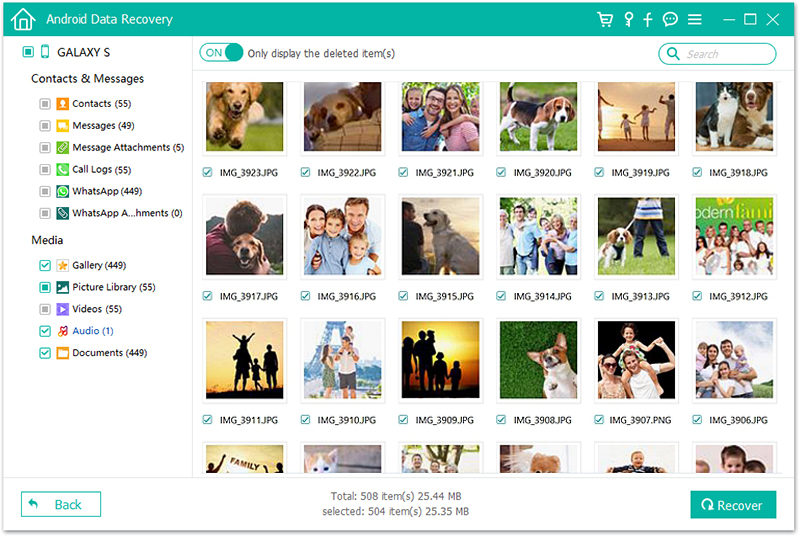 Select the best option: Keep your Android device away from exposure to water. If you cannot, then you should be in favor of taking out a Smartphone Insurance.