A wrong click may result in losing precious photos that bring back some great memories, and under this circumstance, most of people tend to suppose that their pictures are gone forever, for their phones do not have a Recycle Bin as PC do. However, it is not always frustrating for you to sit around, because the pictures deleted are not removed completely, instead, they are just stored on the internal memory invisibly, then we are going to introduce 3 main solutions to recover deleted photos on Android devices, hoping that it would be helpful.
Solution 1: Recovering Photos from Normally-Working Android Devices
Solution 2: Recovering Photos from SD Card
Solution 3: Recovering Photos from a Broken Android Phone
1st Solution: Recovering Photos from Normally-Working Android Devices
Situation 1: Having used cloud services to backup pictures.
If fortunately, you have backed up your photographs in Google Photo/Google Drive, then you can simply open it, go to the "Trash" and choose the photos that you've backed up and tap on the "Restore" option, which is incredibly convenient.
Google Photo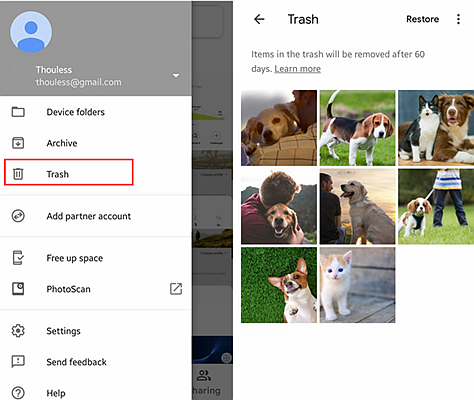 Google Drive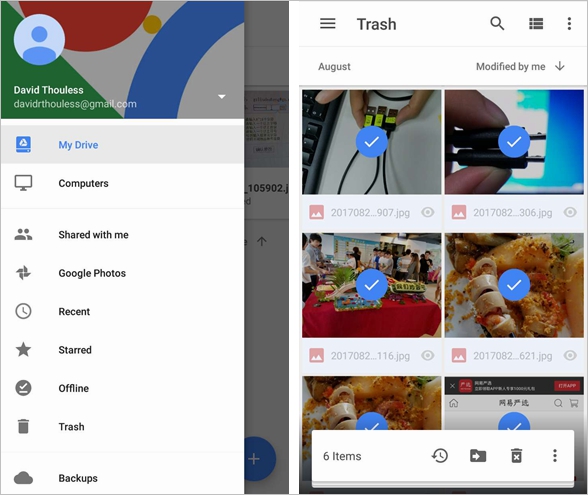 Note: 1.This method is only useful for the data that have been deleted within 60 days.
2.Be sure that the option "Back up &sync" in the "Settings " of Google Photo has been turned on.
Situation 2: Having not used cloud services to backup pictures.
Not everyone has such a good habit of backing up his or her files, mostly, phone users are not aware of the importance of backing up copies of their photos. Under this circumstance, you are supposed to use recovery software to help you out. Here Android Data Recovery would surely be the first option, which supports to retrieve image files including jpg, png, gif and more format from Samsung Galaxy, HTC One, LG G, Google Nexus, Sony Xperia, OnePlus and more Android phones. So the process of using Android Data Recovery to regain pictures would be introduced as follows.
Note: In order not to overwrite the missing photos, which would cause permanent loss of your photos, you are supposed not to take new pictures.
Download WinDownload Mac
Step 1: After download and install Android Data Recovery, open it, and then click "Recover",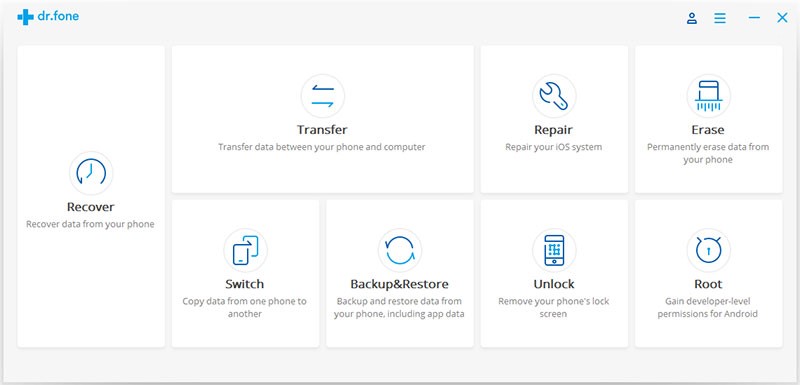 connect your Android phone to PC through a USB cable and follow the instruction given to you by the program. (Note: Do not start any Android phone management software.)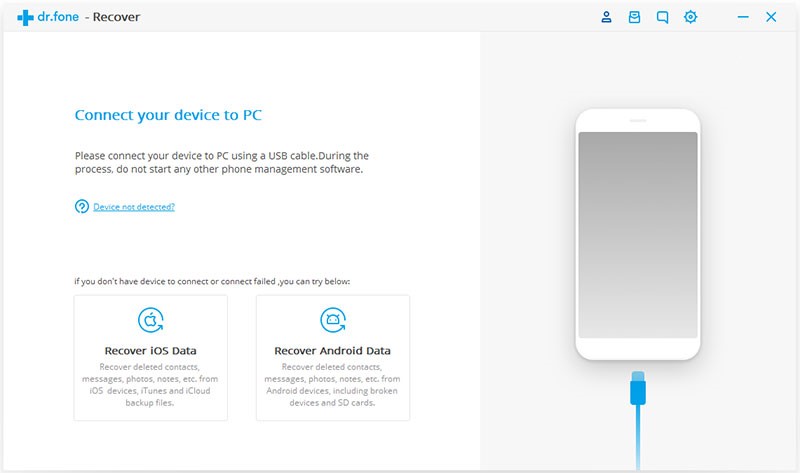 Step 2 (optional): If you see the following screen, you should go to your device and enable the USB debugging next. As the following picture shows, follow the procedure step by step. Go to "Settings" and choose "About device", click the "Software info" option, tap "Build number" 7 times in rapid succession and then go back, enter "developer options" and turn on "USB debugging". Done!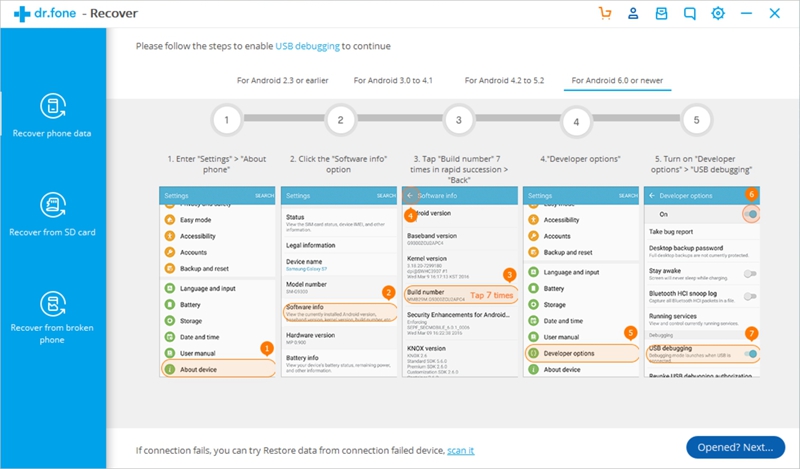 Step 3: Since you are going to recover deleted photos, what you need to do is to make "Gallery" be ticked or you may select all of them, then click the button "Next".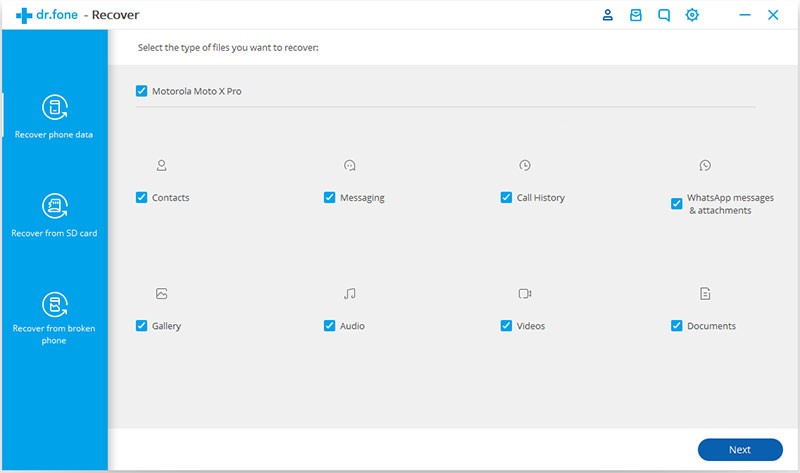 Step 4: Start to scan and analyze the device. This process would take a couple of time, please be patient.
Note: During the analyzing process, it is normal that your phone may restart automatically, please don't be panic.
Step 5: This is the final step. After finishing the scanning, have a preview of the pictures you need to recover and click "Recovery". Done! All pictures will be saved to your computer.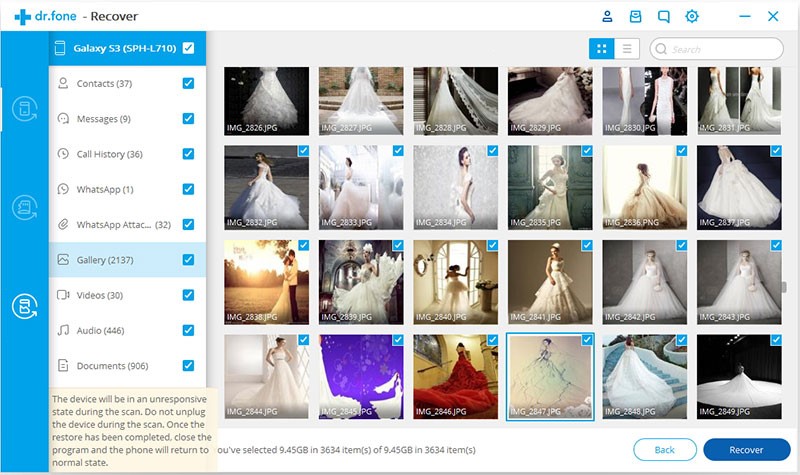 2nd Solution: Recovering Photos from SD Card
Step 1: In this solution of recovery, the first step is similar to the former solution. Click on "Recover" from the interface, and select "Recover Android Data" in the next screen.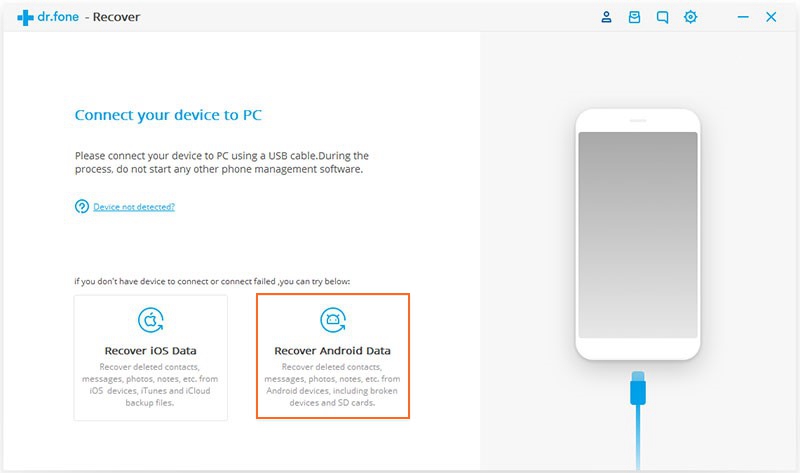 Next, select "Recover from SD Card" from the left window and connect your SD card to computer via SD card reader.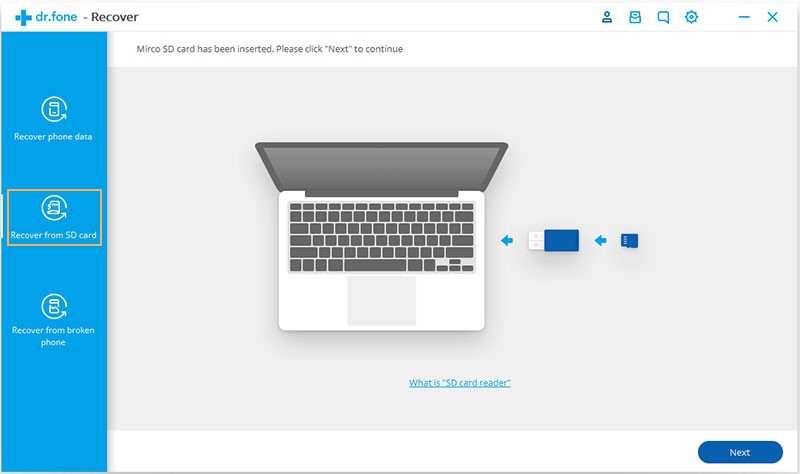 Step 2: Make sure that your SD card has been detected and select a disk drive to be scanned, click "Next".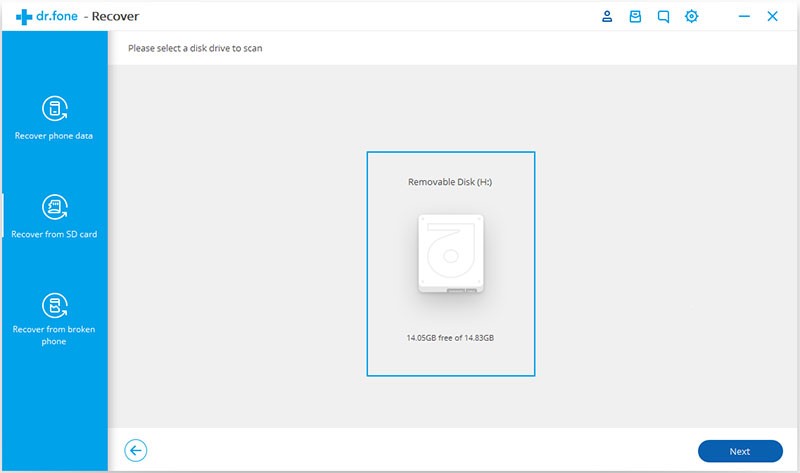 Step 3: Choosing an internal storage scanning mode based on your actual situation. There are basically two modes: Standard Mode and Advanced Mode, and you are supposed to use the former one first, if it fails, try the latter one, which would take even longer, then wait until it finishes.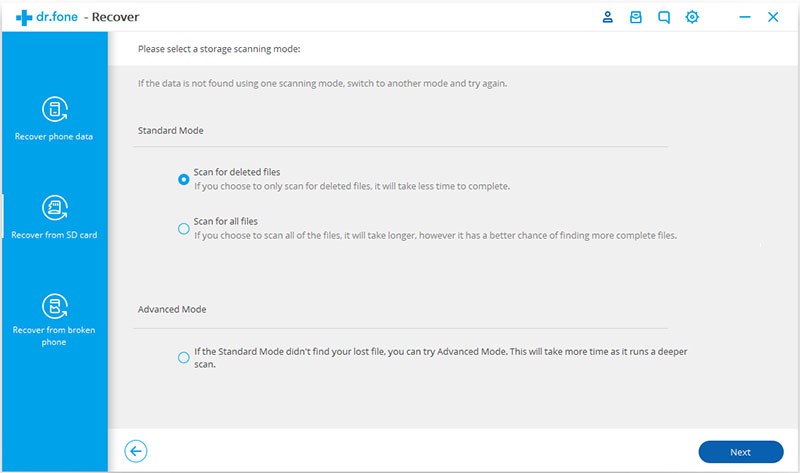 Step 4: Wait until the scanning process complete.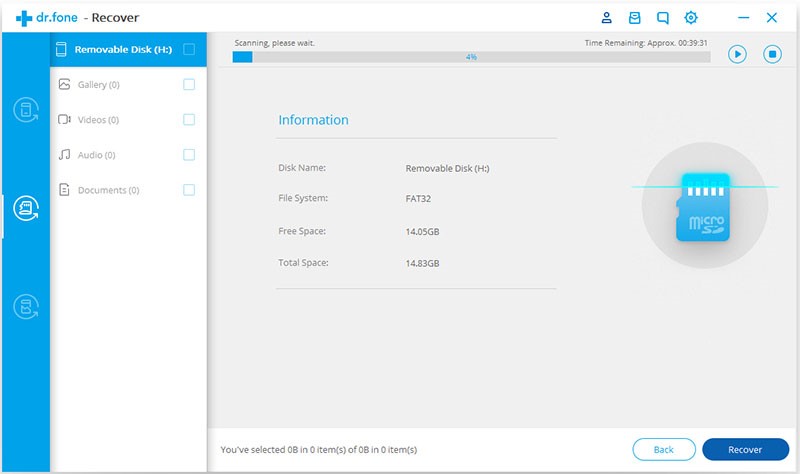 Pick out the photos you want to regain, click on "Recovery", then the problem would be solved!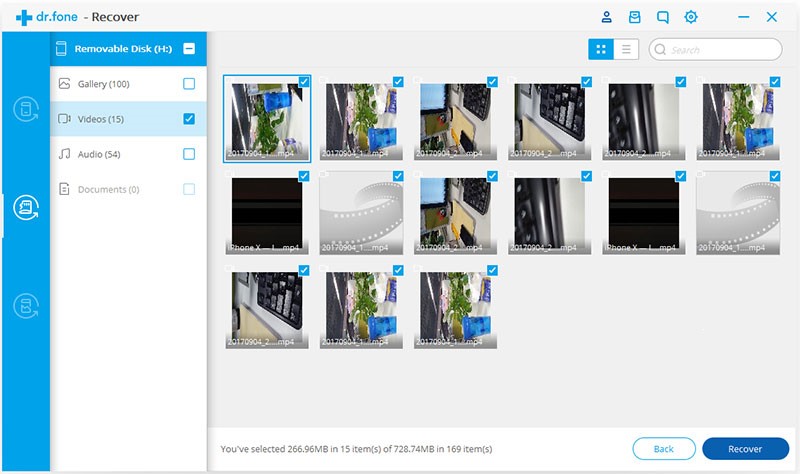 3rd Solution: Recovering Photos from a Broken Android Phone
Step 1: Launch the software and select "Recover" from the main interface.
Next click on "Recover Android Data" and connect your phone to computer.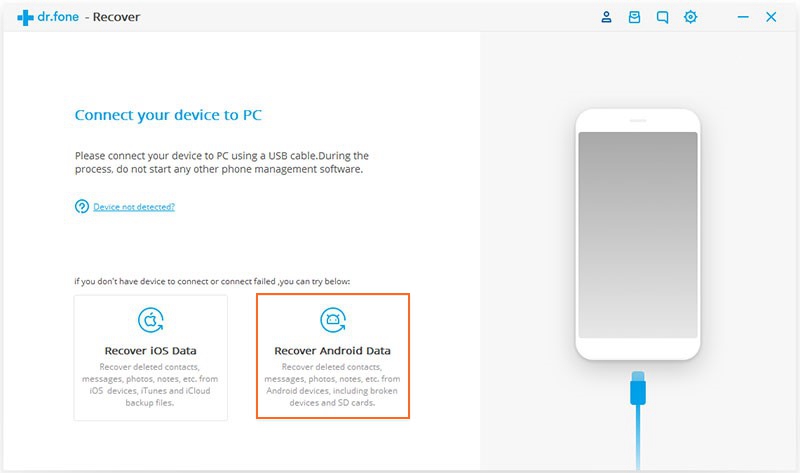 Step 2: Select the third option "Recover from broken phone" on the left window. Tick on the data types you want to recover and click "Start" button to go on.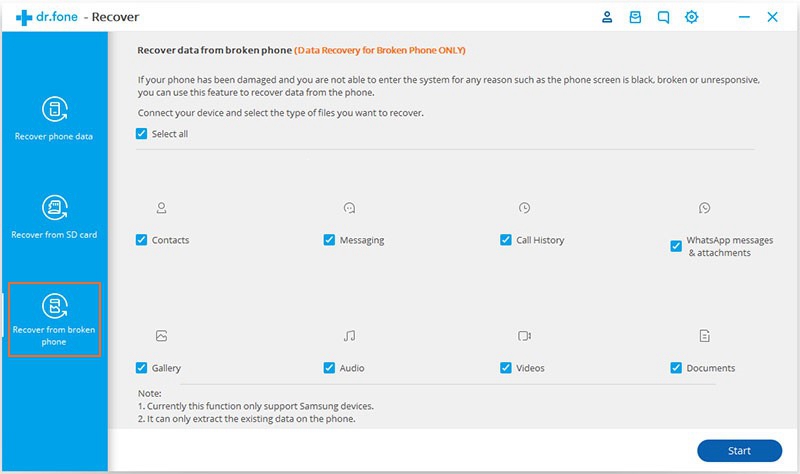 Step 3: "Broken phone" mainly includes two types: "Touch doesn't work or cannot access the phone", and "Black/broken screen". Choosing the one you are facing and move on to the next step.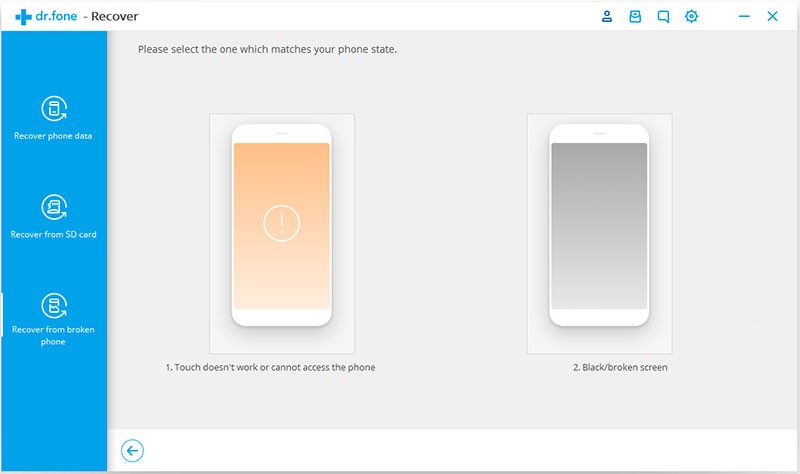 Step 4: Importantly, select the correct device name and model. By the way, you can check the device name and model in "Settings" "About phone". "Next".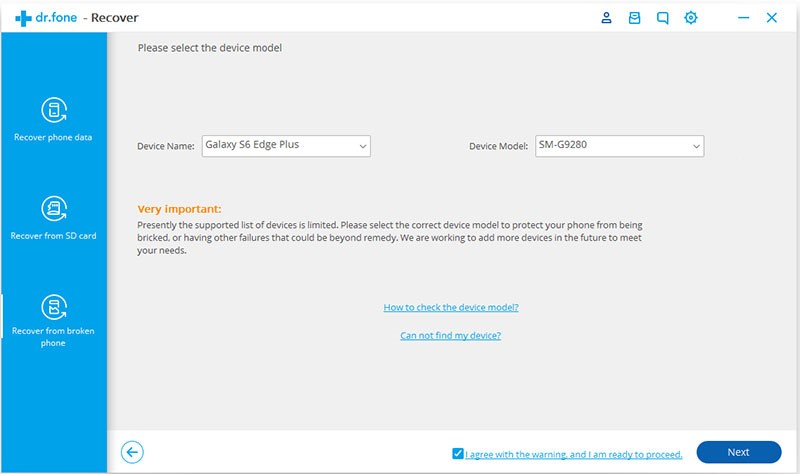 Step 5: Follow the guide to enter the Download mode
1.Power off the phone.
2.Press and hold the Volume Down + Home button +Power button.
3.Press the Volume Up to enter Download Mode.
Then click "Start".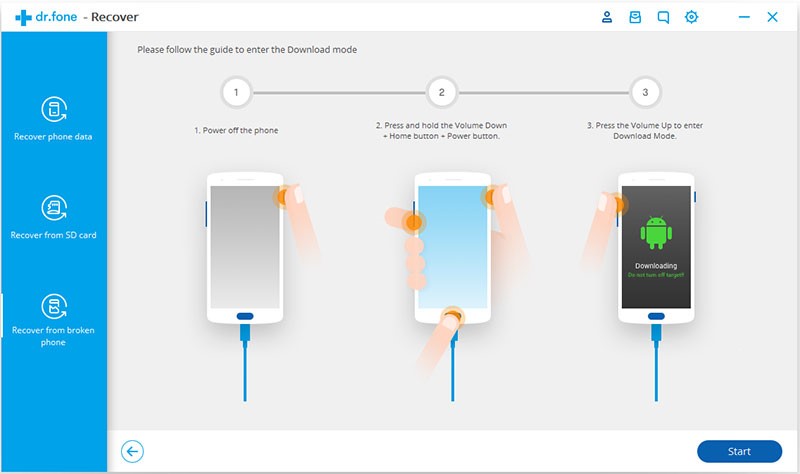 Step 6: In the Download mode, connect your Android phone to the PC, after it is detected, the files on your phone, including all of your photos will be scanned and analyzed. Wait until the next window pops up.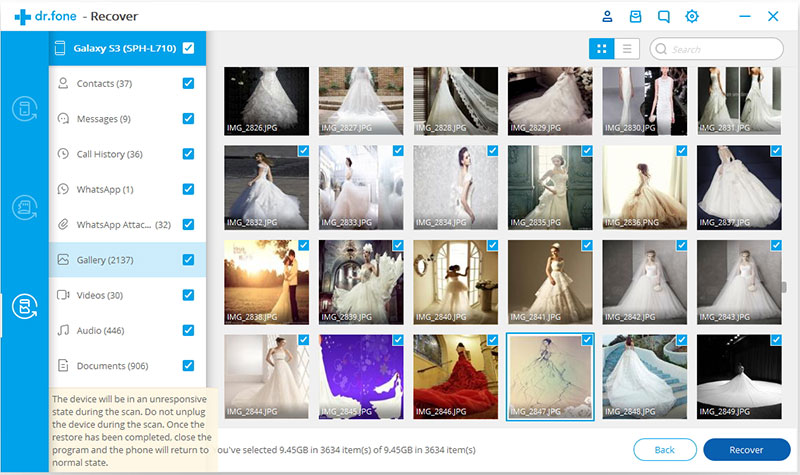 Step 7: Entering the final step, preview and pick the pictures you want in "Gallery" and then "Recover" them. Done!
Download WinDownload Mac
Although nowadays recovery software is practical and advanced enough to help you regain the deleted or losing photos under different kinds of situations, it is still essential for you to form the good habit of backing up your Android phone data if it is necessary.