We all have those moments when we either accidentally delete images, deliberately deleting images just to end up needing them in the future or even formatting the LG G phone just to remember you had not backed up your media files.This media files may be either pictures or videos of a loved one, images of a plan, a presentation video etc. Loss of these media files can be really heart breaking or even nerve wrecking at times. The main questions that now arise are: Can I be able to recover my image files? And if yes, how should I go about it?
Good news is it's very much possible to recover deleted files from LG and other Android phones using several methods outlined below;
Part 1: Recover Deleted Photos and Videos Using Google Photos and Dropbox
Part 2: Recover Deleted Photos and Videos from LG phone's Internal Memory or SD Card
Recover Deleted Photos and Videos Using Google Photos and Dropbox
These two methods utilize cloud storage technology to back up and restore media files.
Recovery using Google Photos
Every Android phone comes with Google apps package. Inside this package is Google photos. This is an efficient way to back up LG phone's media files which can be recovered in future. To use this method, make sure that backup and sync is enabled on the Google Photos app. This automatically backs up your media files on Google Photos when connected to the internet.
To recover a media file from Google Photos:
1. Open the Google Photos application on your mobile phone.
2. Open menu from the top left corner of the App.
3. Tap on "Trash".
4. Hold the media file you want to recover and tap on the recovery button on the top right side of the App.
5. The media file will be added back into the google photos library.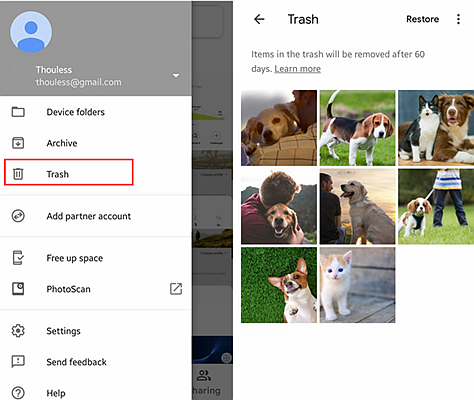 Recovery using Dropbox
Dropbox is a file hosting service that enables one keep their files on cloud storage. It is operated by the company Dropbox. Depending on the type of account created, one gets varying size of cloud data storages.
To recover deleted files which were previously backed up on Dropbox:
1. Go to Dropbox website and sign in.
2. Access your files from the files tab on the left sidebar.
3. Click on deleted files.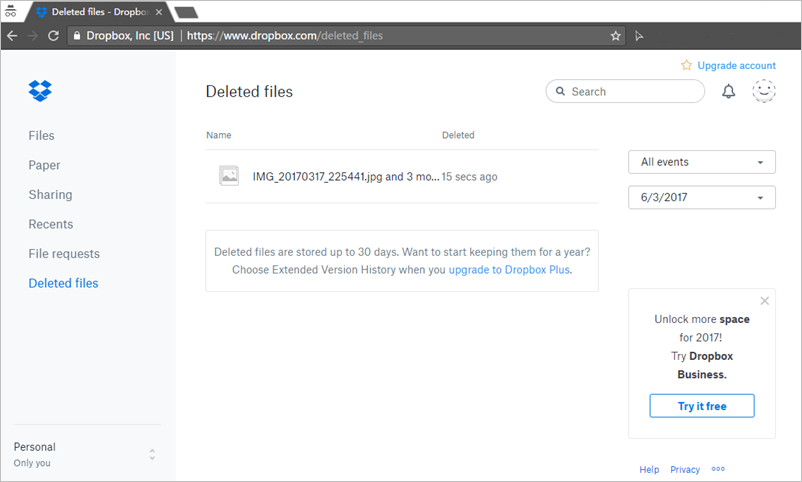 4. Locate the deleted media file and click on its name.
5. Click restore to recover the media file.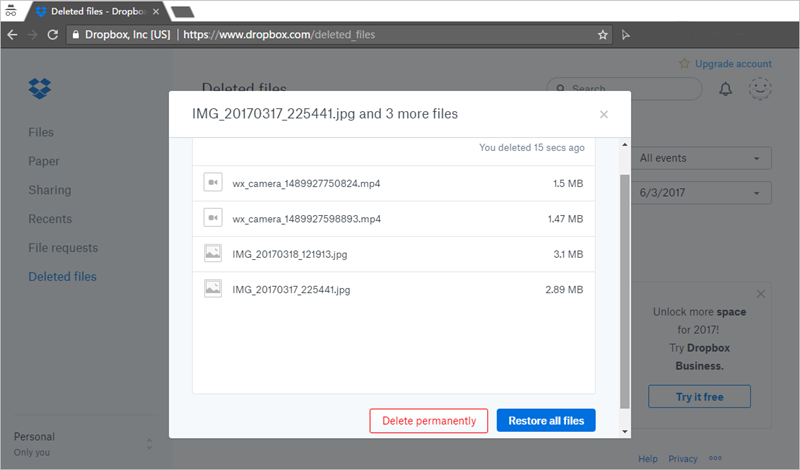 Recover Deleted Photos and Videos from LG Phone's Internal Memory or SD card
Sometimes one may not have backed up the media files on cloud i.e. Dropbox or Google Photos, one can still recover deleted media files from both the internal memory and SD card.
Recovering Deleted Media Files from Internal Memory
Internal memories are built using flash chips. When you delete a file, it isn't really erased – Android removes the file name from the file directory and marks the memory area available to be overwritten, but the deleted file continues existing in the internal storage, this allows you to recover files you've deleted.
To recover deleted photos and videos from the internal memory, one needs a strong and efficient data recovery software. One of this software is the Android data recovery .This is a powerful data recovery software that can easily recover deleted media files from the internal memory of any Android LG phone.
Download WinDownload Mac
Step 1. Download the Android Data Recovery software from the above link, then install and run the program on PC.
Step 2. Select "Recover" feature in the software's main interface, and connect your LG phone to the computer using a USB cable.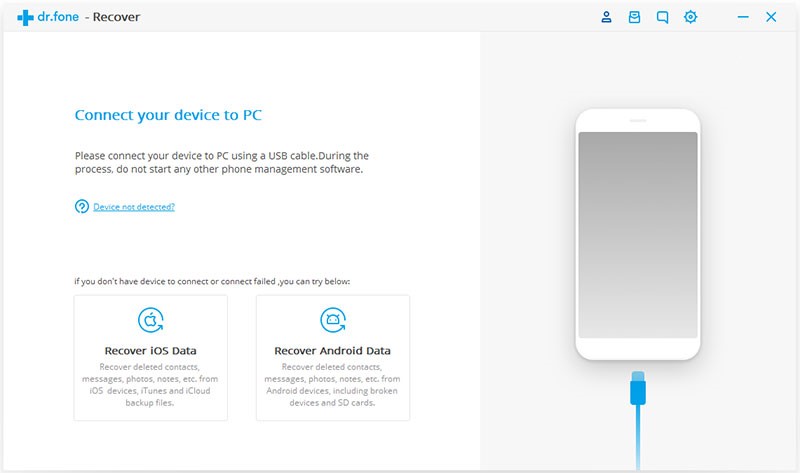 Step 3. Enable USB Debugging on your LG phone if you didn't turn it on before, just follow the instructions in the window:
Click on setting > developer options > tick the enable USB debugging option.
If the developer options do not appear, click on the about phone option > click on software information > click on the build number seven times to open develop options.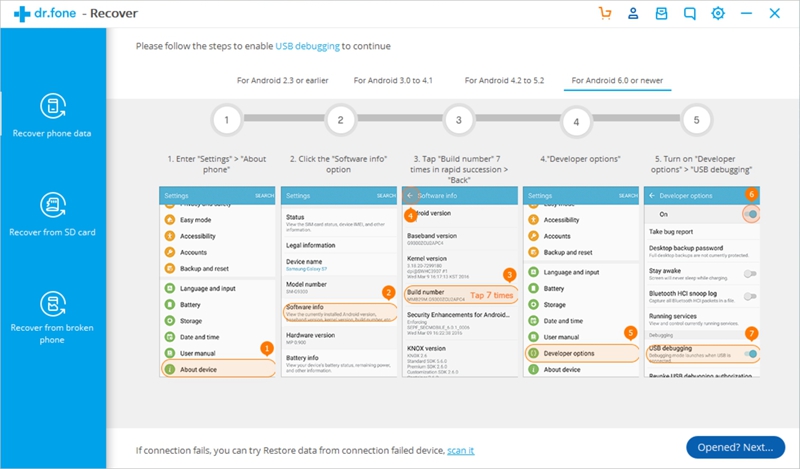 Step 4. Once the phone has successfully been connected, the software automatically displays the type of files that can be recovered from the phone's memory.
To recover only media files, uncheck all other options but the gallery and videos option.
Click on next to commence the recovery process.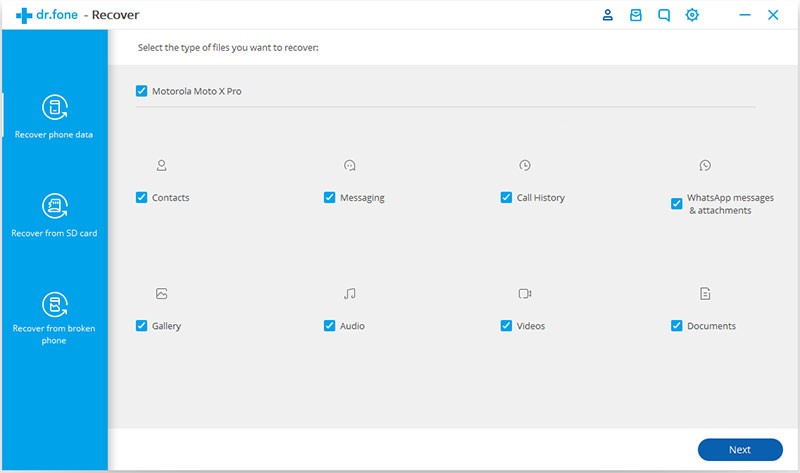 Step 5. You will be prompted to use either standard or advanced mode. Advanced mode requires your phone to be rooted.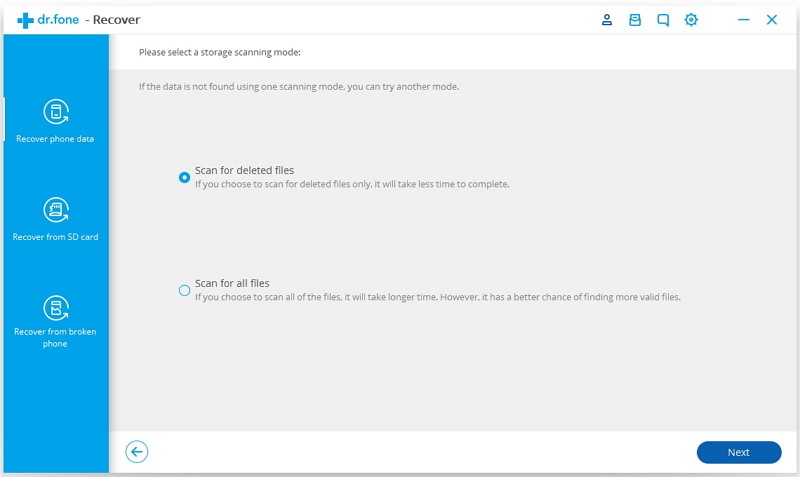 Step 6. Once the software finishes scanning the internal memory, it shall display all the recoverable image and video files.
One can now either select all or check specific files, like jpg, png, gif, mp4, avi etc. which they desire to recover.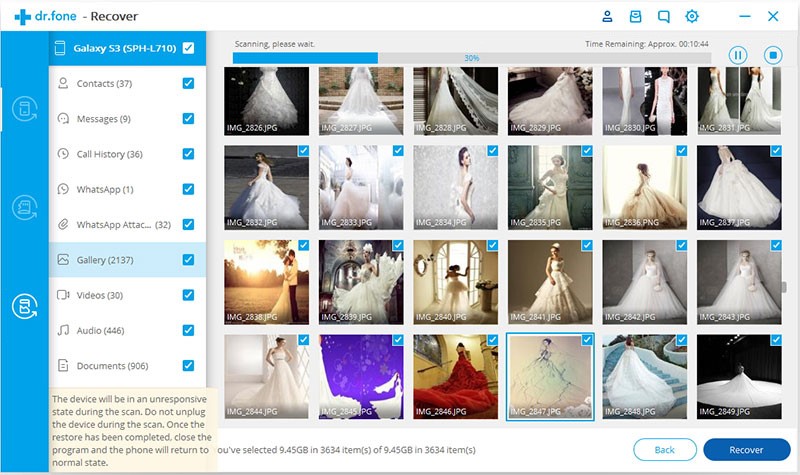 Recovering Deleted Media Files from SD card
Step 1. Launch the Android Data Recovery software and select "Recover" feature.
From the next window, choose the "Recover Android data".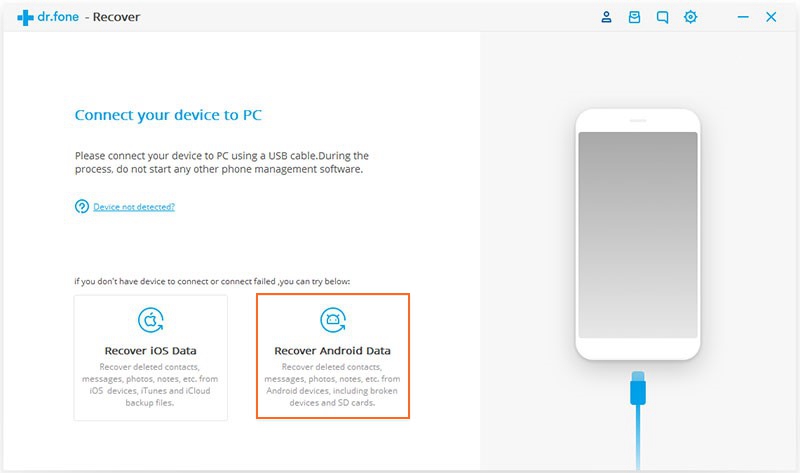 Step 2. Select the second option "Recover from SD card". Next, remove the SD card from the phone and plug it into the computer using an SD card reader or adapter.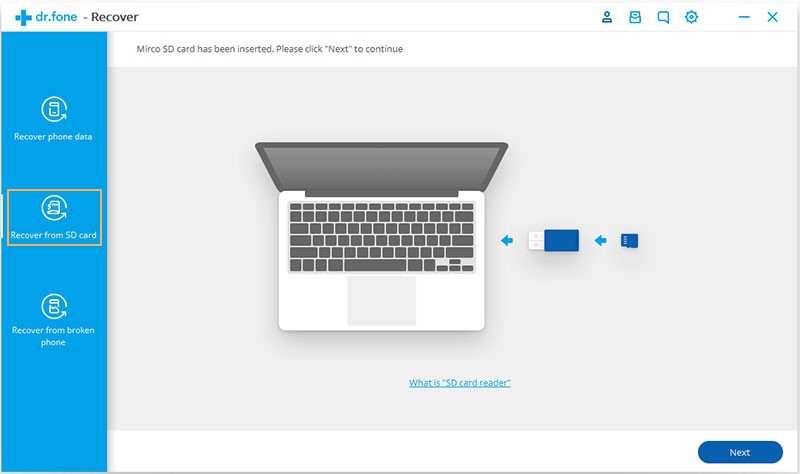 Step 3. Wait for the program to successfully detect the SD card.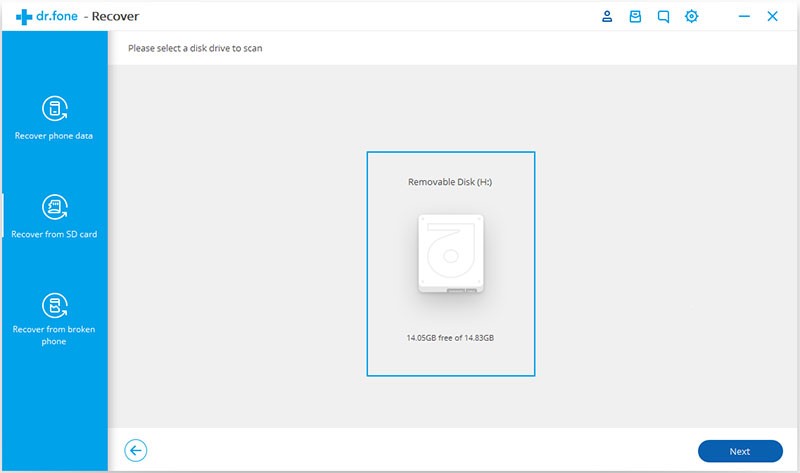 Step 4. Choose either the standard mode or advanced mode then click on next to continue.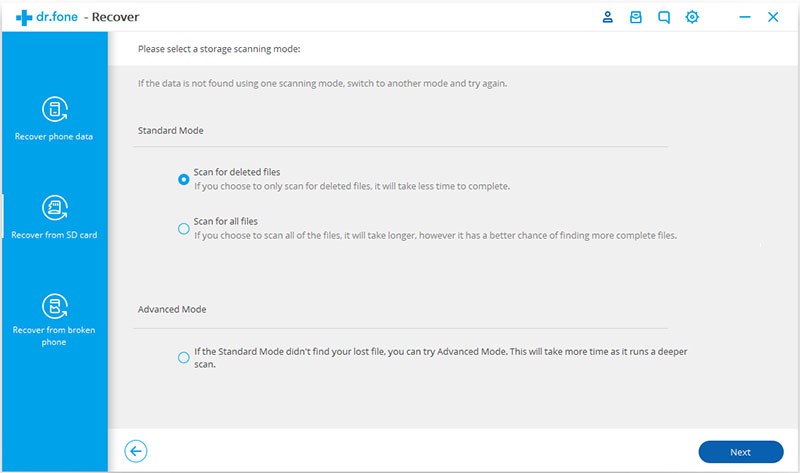 Step 5. The software will begin to scan the SD card, wait until the process is complete.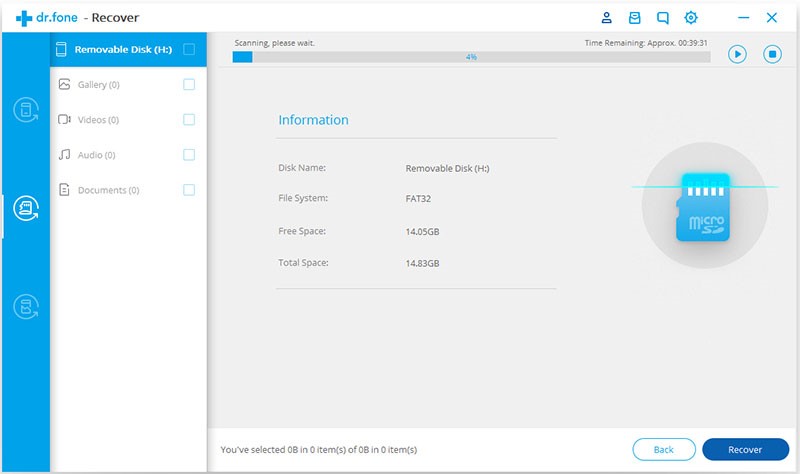 Click on gallery category or video category to preview recovered images and videos respectively.
Check the item(s) you are interested in and click recover to restore them.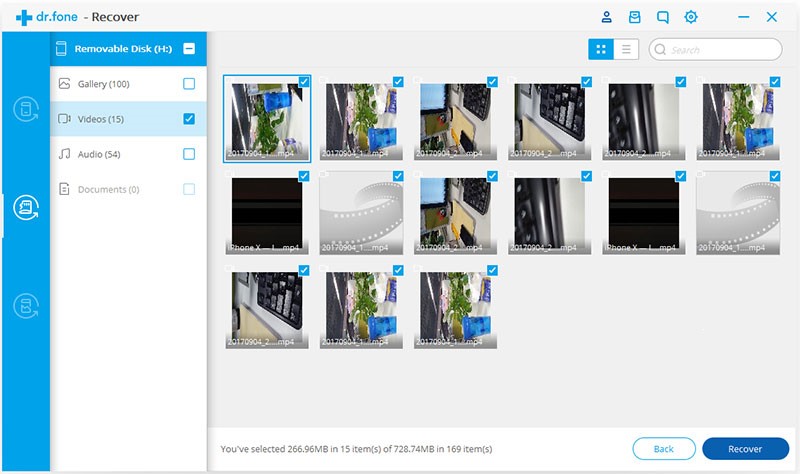 CONCLUSION
In a nutshell, data recovery soft wares have revolutionized recovery of data especially media files from LG G6/5/4 device. Nowadays one does not need to panic after accidentally deleting important video or image. You just need a working computer, a USB cable and Android Data Recovery software. With this, you are just a few clicks from recovering all your data without breaking a sweat, it is almost impossible not to recover lost files.