Our smart phones have become so important it's hard to imagine doing anything without them. Now imagine your lifeline suddenly stops working; freezes right at the logo screen. Some phones are easy to reset, just remove the battery. However, iPhones are bit more complicated so we are going to go over some ways to recover your data from an iPhone stuck on the Apple logo.
You would think that something as technologically advanced as an iPhone would be relatively free from issues. After all, doesn't Apple brag that their computers are impenetrable to viruses? But whenever you have technology you will have bugs not matter which company made them.
Part 1: What Causes Your Phone to Freeze
Part 2: Fixing Your iPhone by Force Restart
Part 3: Fixing Your iPhone in DFU Mode
Part 4: Fix iPhone Stuck on Apple Logo by iOS System Recovery without Losing Data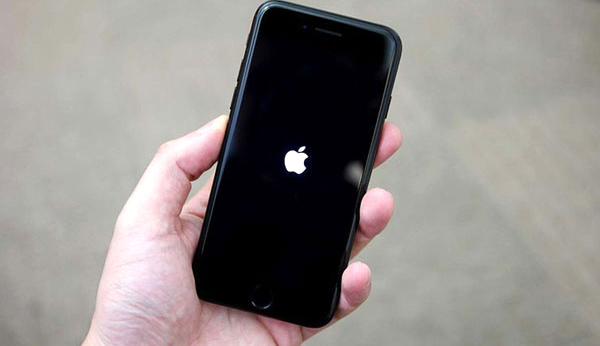 What Causes Your Phone to Freeze
These things can happen for many different reasons, some of which are impossible for us to safeguard against.
One very common reason involves software updates. When you update your phone to the ios 11 sometimes it throws its metaphorical hands up and says, "nope, not today". There are just so many moving parts to an update that when they don't all align perfectly the phone can freeze on the Apple logo stopping all activity.
It could also happen during a restoration from iCloud or iTunes when a setting from the current point doesn't mesh well with the restoration point it confuses the phone and causes it to freeze.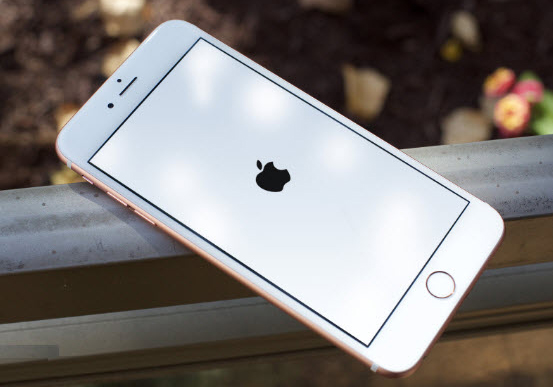 While these reasons are unavoidable some other reasons are completely the fault of the user, such as jailbreak. Jailbreak the phone involves going into the basic setting of the phone and removing certain restrictive software, enabling it to bypass the digital rights management. This sounds amazingly cool, removing the typical Apple imposed constraints, but it can cause many issues including the freezing we are discussing here.
These are just a few of the many ways your phone can freeze up on you. Luckily there are some clever ways you can get past that white screen of death.
Fixing Your iPhone With Force Restart
On most Android phones you can perform a forced restart by simply removing the battery. iPhone users unfortunately do not have that luxury so we've had to come up with another way to achieve this result:
1. Press and hold the power button and the home button simultaneously.
2. The screen will goes black and the iPhone shut down.
3. Continue depressing the power button until the Apple logo comes up and then release it.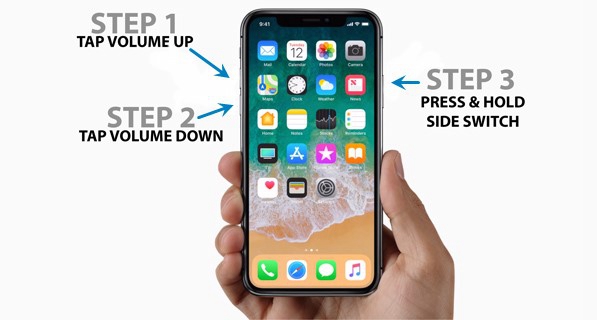 4. Your phone should restart after a few seconds and then voila, you can heave a sigh of relief as you regain full use of your device.
Note:  If you have an iPhone 7 series or newer, the Home button is no longer a true button. Well these steps can work for you as well, the only difference is that instead of holding down the home button you would hold the volume down button.
Fixing Your iPhone in DFU Mode
Another option is to put your phone into DFU mode and restore from your computer. It's a little involved but nothing you can't handle.
1. Plug your phone into your computer and start up the newest version of iTunes.
2. Next, hold the power and home buttons down for precisely 10 seconds until the screen turns black, then let go of the power button while continuing to hold the home button.
3. Keep holding the home button until you see a screen pop up on iTunes telling you that it has recognized a phone in recovery mode.
4. Select the "Restore iPhone …" button and it will then reset your phone.
Once finished select setup as a new phone and restore your data from a previous backup.
Fix iPhone Stuck on Apple Logo by iOS System Recovery without Losing Data
If for some reason it didn't work you can always download an external program to help restore your phone to working order without losing any of your data. One such program is called iOS System Recovery.
It can do more than just release you from the white screen of nothingness, and save you from recovery mode, black screen or if you are stuck in a start menu loop. It can correct ios system issues and help with iTunes errors.
Download WinDownload Mac
Detailed Steps
Step 1: Once open, you will see many options available to you. For our purposes, you'll want to focus on system recovery. Click the "System Recover" box and another screen will pop up explaining what it can do. At this point you will need to click the blue "start" button to initiate the repair.
Note: You will need to have the latest version of iTunes on your computer. Connect your phone to your computer using a USB cord. Once it's connected the program will recognize the device.
Step 2: Next it will show some pictures of common phone issues you may be having. On the left side of the screen there will be a button that says start, click the Start button to go on.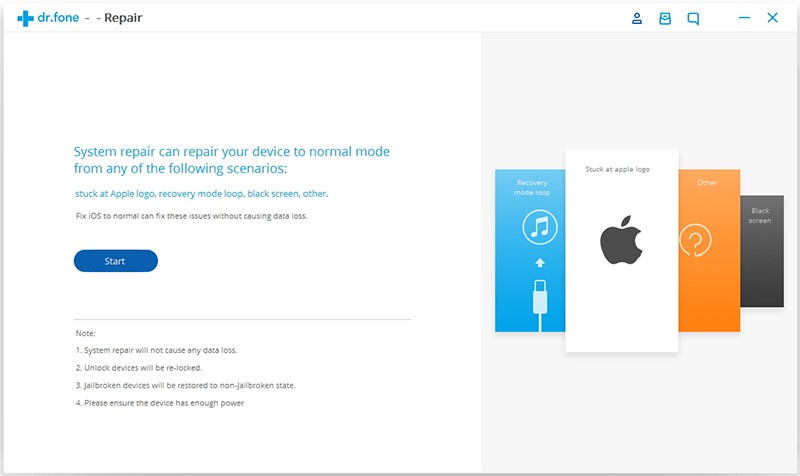 Step 3: A new window will pop up. You can select your device model and download a matched iOS firmware.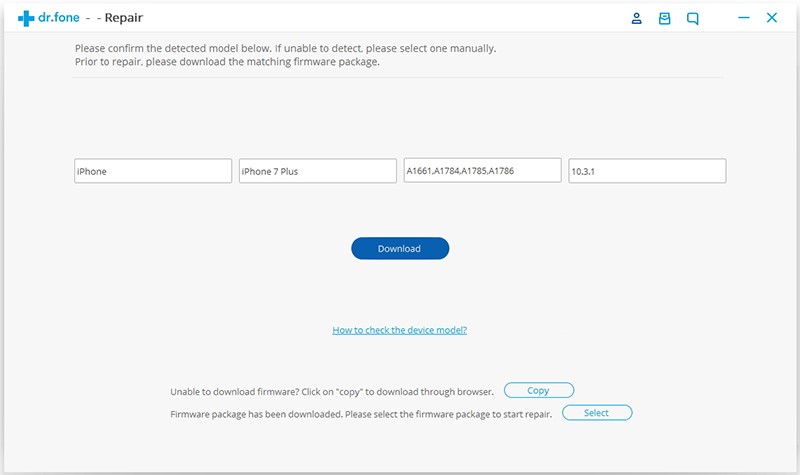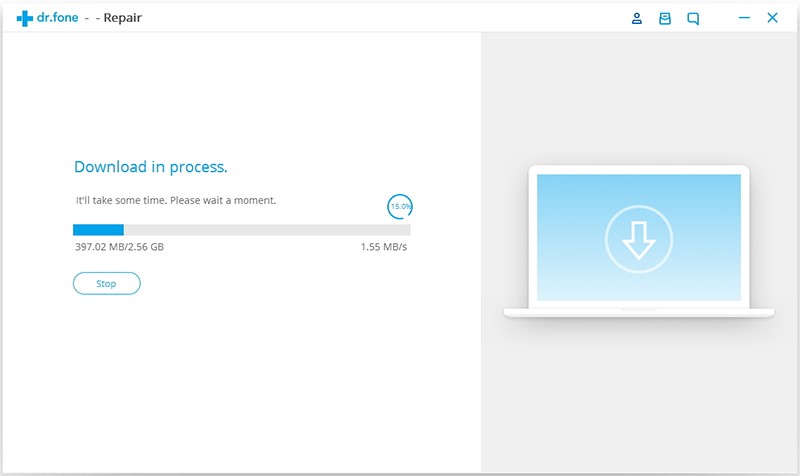 Step 4: Once the download is complete, the software will begin its diagnostics of your phone, repair your iOS system, and then restart your phone after the stuck is fixed.
Note: If your phone was unlocked it will re-lock it upon completion, and if you've tried to do a jailbreak it will restore it to its pre-broken status.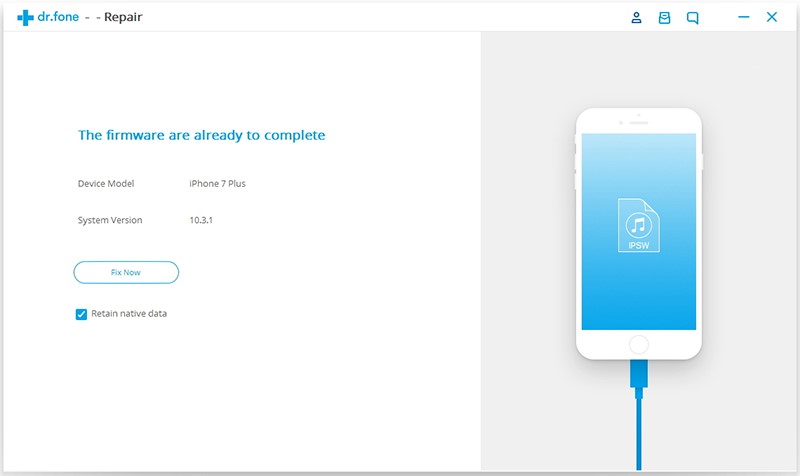 Download WinDownload Mac
We've all felt that overwhelming panic when you reach for your phone and nothing happens. But it doesn't have to be the catastrophe that your panicked mind is building it up to be. With a few steps and a little help, we'll get you back to flipping Facebook, posting tweets and maybe, though it's a bit archaic, making phone calls.