When you are using your iPhone in a regular way, your iPhone appears such problems called "Dead iPone" that completely black screen or frozen, stuck at apple logo or "Vertifying updated iPhone software", LED flashing but not working, cannot be turned on or started up and no display etc. You cannot switch it back on helpless and unfortunately did not back up the latest important data, even in some case Apple said there is nothing they can do.
How to deal with dead iPhone? How to restore data of photos, videos, contacts, notes, voice memos, messages in your dead iPhone? Read on and you will get ideas.
Part 1: Recover Data from Dead iPhone Directly
Part 2: How to Fix Dead iPhone
Recover Data from Dead iPhone Directly
If you cannot get your dead iPhone back to work and even Apple official announce that your iPhone died, retrieve your important photos, videos, messages, contacts, notes, files etc by first action. iPhone Data Recovery can help you recover data completely from your dead iPhone directly. It has different functions, among which it helps you to preview specific files of every data types and selectively recover data from iPhone. The software works with iPhone 13 series, iPhone 12 series, iPhone 11 series, iPhone X series and older iPhone 8/7/6/5, and iPad, etc on newest iOS 15.
Download WinDownload Mac
Look at these following steps:
Step 1: Connect your dead iPhone to computer
Download and install iPhone Data Recovery and run the software.
Select "Recover from iOS Device" from the dashboard.
Connect your iPhone to the computer for the iPhone Data Recovery to detect and scan your data from your dead iPhone.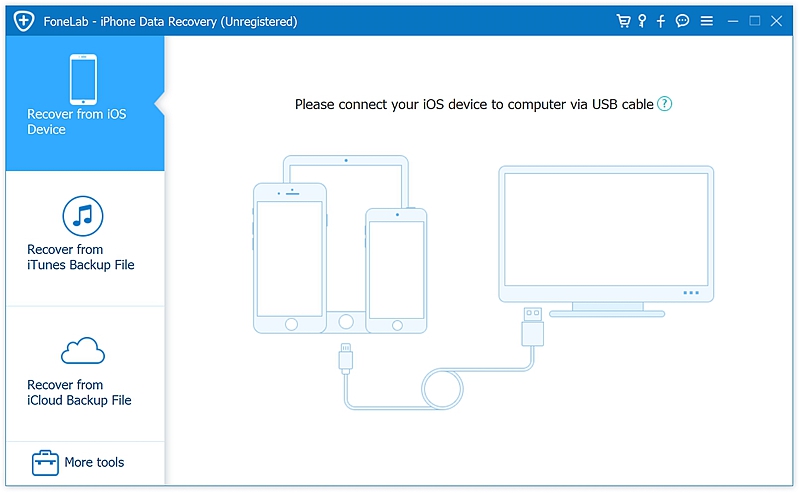 Step 2: Scan your data from your dead iPhone.
After connection, click the button "Start Scan" at the under row. All the data types could be selected as bellow picture shows. You can select any one of the types of data with your preference.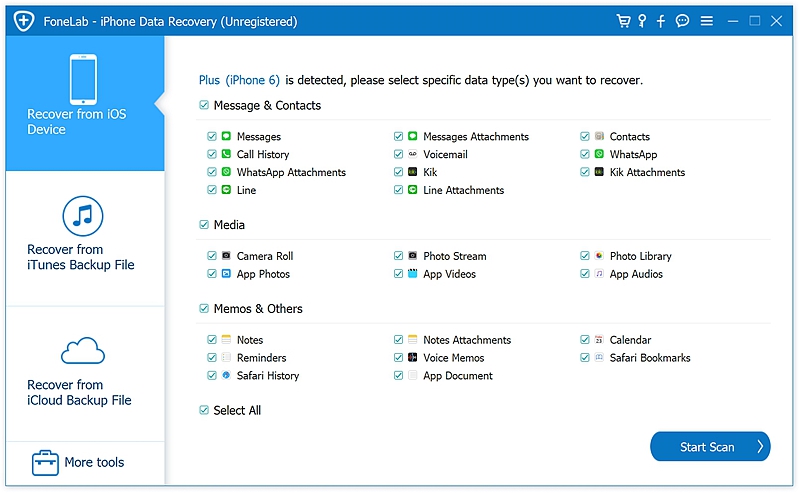 Step 3: Wait several minutes while the software is scanning the internal storage.
The data of each chosen data types will appear on the window for you to preview. So select the data types you want from option boxes and tick the listed data previewed on the content presenter.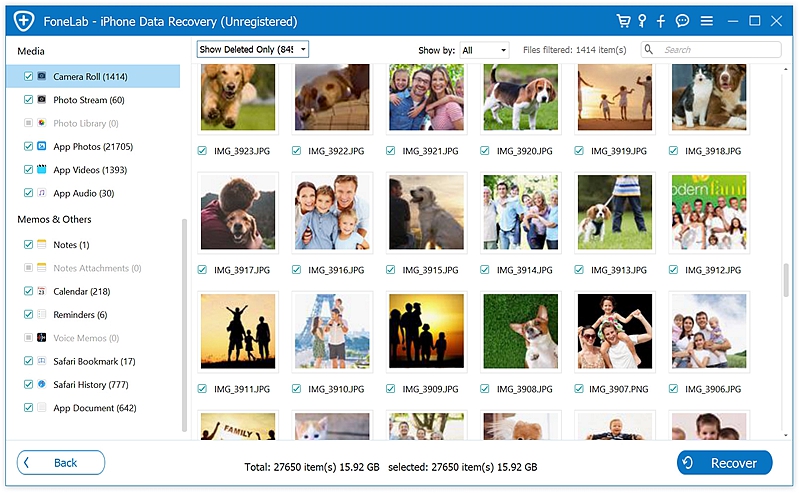 Step 4: Selectively recover data to computer.
Click "Recover " once you have selected the data you want. The data will be retrieved from your dead iPhone to your computer directly.
Download WinDownload Mac
How to Fix Dead iPhone
As many users encounter, dead iPhone is annoying, but fortunately there are possible solutions to fix it. Read on and it may give you a hand to fix your dead iPhone.
Charge Your Dead iPhone
Check whether the problem comes from drained power. If your iPhone turns normal after being charged, the dead iPhone problem has been already solved. If it still cannot get back, continue the next step for help.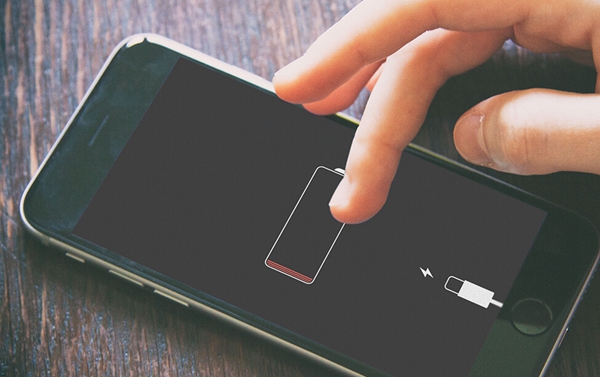 Force Restart
Not responding to a charge, your bricked iPhone needs to be restarted forcibly. How to? Press Home button and Power button at the same time and hold them until the Apple Logo appears. From apart, for iPhone 7/7 Plus or newer device, please press and hold the Volume Down button and power button simultaneously. Then you can release after catching sight of the Apple logo.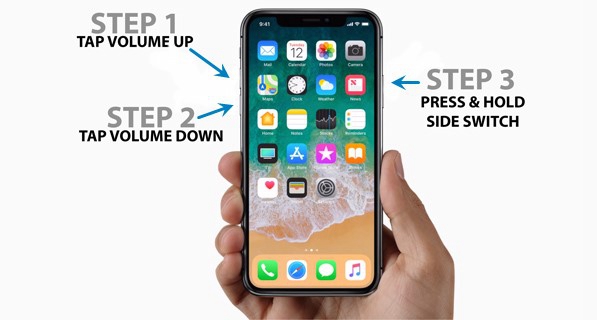 Restore your iPhone in Recovery Mode
If the above steps do not work, probably there is something wrong with the system files in your iPhone. Then the solution is to restore and set up your iPhone by recovery mode.
Step 1: Connect your dead iPhone to your computer which have installed iTunes client program. Then run iTunes.
Step 2: Boot your iPhone into Recovery Mode.
Press Home button and Power button at the same time and hold for few seconds to force restart. Then release the Power button when you see the Apple logo but keep holding the Home button until you see iTunes screen on your computer.
You will catch the sight of the recovery mode screen.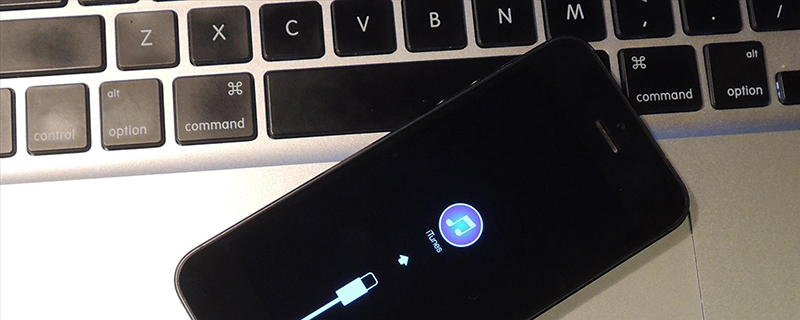 Step 4: And then iTunes will pop up option window. Click "Update" from the options.
If it cannot update, please follow the above steps and choose "Restore" in the hint window.


Step 5: Once finishing updating your iPhone, you should set up your iPhone and restore backup data.
Generally, the above steps could help you fix your dead iPhone easily by yourself. If it is unavailable, you may ask Apple for help.