In some critical cases, we might face huge problems by accidentally damaged our iPhone due to water. In this scenario, you might be a dumbstruck thinking what to do and how to overcome this situation. Also, you might fear about losing the important data from your iPhone due to the damage. This article will help you in handling those situations and you'll never feel helpless after reading this.
Part 1: What to do after Dropping your iPhone in Water
Part 2: Directly Recover Data from Water Damaged iPhone
Part 3: Extract Data from iCloud and iTunes Backup if iPhone won't Turn on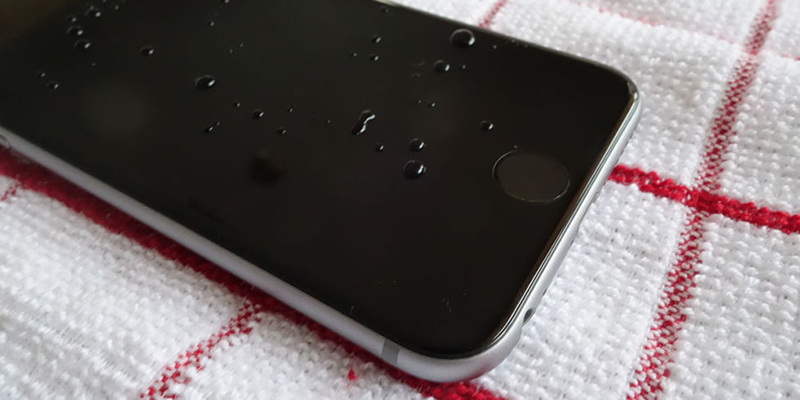 What to do after Dropping your iPhone in Water
iPhone models are very sophisticated but before the introduction of iPhone 7, the previous generation iPhones like 4, 4s, 5, 5s, SE, 6 and 6s are not at all water resistant. In some worst cases, you might accidentally drop it in water. This part will introduce you with some saviour tips for your iPhone.
What you should never do with your water spilt iPhone.
A. Do not make any attempt to turn it on or press any key of the device.
B. Do not try to shake the iPhone.
C. Don't ever try to open by yourself if you are not an expert. This might void your liquid damage warranty.
D. Do not use the hair dryer to blow air on it as by doing this, you might spill in the water in the internal circuits of the iPhone. This includes heating it up with a blower or something else.
What to do at first just after taking out the device from water?
A. If it is still on, turn the device off by holding it upright vertically.
B. Remove all the protective cases if you are using any. Also, remove the SIM tray from the iPhone including the SIM card. You can use the SIM card on another mobile for the time being.
C. Take a clean and dry piece cloth or towel and wipe the waters out from the device slowly. Try to soak the water only. For extensive water damage, a vacuum cleaner can be used to soak the water up from the "harder to reach" areas of the iPhone.
D. Now, use a trick with the uncooked rice at home. Put the fully into the rice. As rice is a great absorbent of water, it will make your iPhone. Keep your device in this state for one or two days to dry completely.
E. Now you can take the phone out of the rice and turn the phone on.
If it fails to turn on, try to charge the device. If you find that the device is not being charged, take it to a repair shop or service center directly.
In another case, if it turns on and working normally, you can start using it. But you should have to keep an eye on the device for any abnormality found.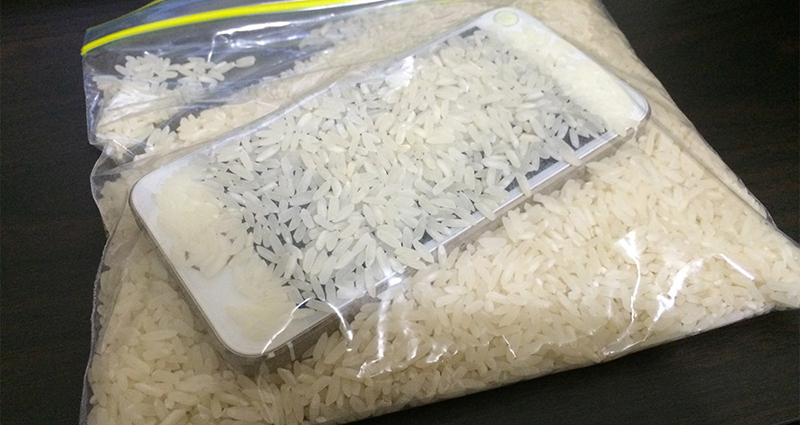 Directly Recover Data from Water Damaged iPhone
If unfortunate your water damaged iPhone turns on with something out of the ordinary such as touch screens no respond or even the screen is completely black, you'd better make a backup if you can and then sending it to the repair shop, while the repair shop would usually restore your phone.
In this part, you'll learn how to recover data directly from water damaged iPhone by using the iPhone Data Recovery toolkit.  "iPhone Data Recovery" has the highest success rate in the market and it supports the latest iOS 10 also. By using this easy to use the tool, you can retrieve your messages, contacts, photos, WhatsApp messages, note and more data selectively with a preview from your damaged iPhone also.
Download WinDownload Mac
Now, let us see how to use this toolkit step by step.
Step 1: Download the "iPhone Data Recovery" and install it on your computer. Next, connect your iPhone to the computer via a data cable.
Step 2: Click on the "Data recovery" from the list of available tools. Then click on "Recover from iOS Device" which allows you to retrieve data directly from the iPhone.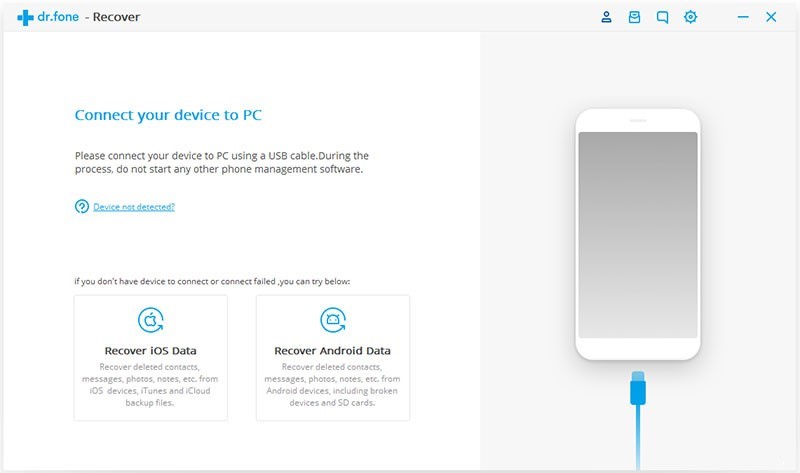 Step 3: You will be directed to a list of file types that you can recover. Tick on the files types you need and then click on "start" to start the scanning process. This will take a few minutes (roughly 5 minutes) to complete.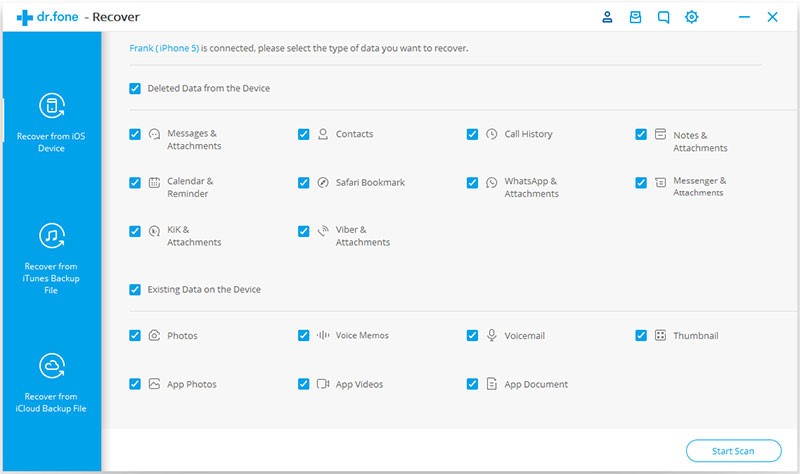 Step 4: Upon completion of the scan, you can see the all the files available to recover as a preview. You can select any file you want from the left side window and check the file from the main window. After checking the files you need, click on "Recover to Device" or "Recover to Computer" and you can save the files on your iPhone or computer.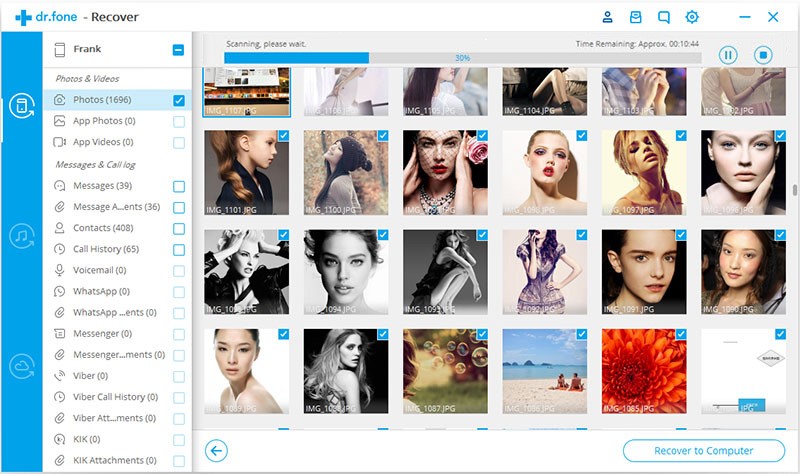 Extract Data from iCloud and iTunes Backup if iPhone Wwon't Turn on
The iPhone Data Recovery Toolkitt allows you retrieve your data from damaged iPhone by using your iCloud or iTunes backup, you can preview iTunes backup content before recovery and save the data in computer or transfer to your new iPhone or Android Phones.
Download WinDownload Mac
You might wonder how to do so. Check out the step by step guide below.
Step 1: Like the last part, you need to install the application on your computer and click on the "Data Recovery" option and click on "Recover from iCloud Backup" or "Recover from iTunes Backup" which you need to use.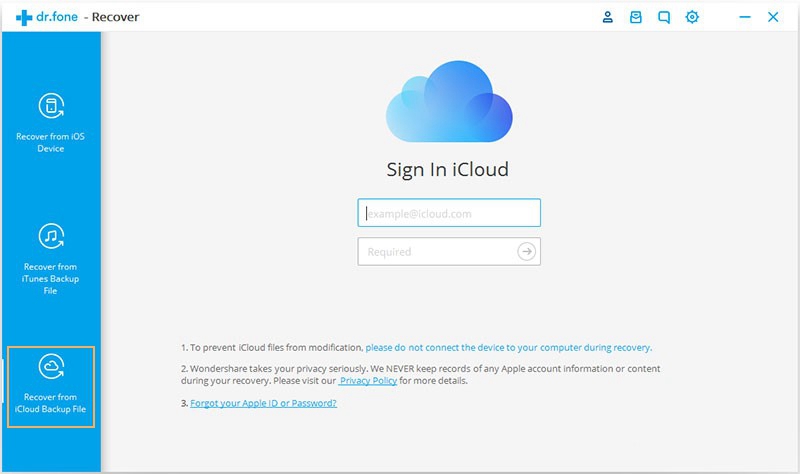 Step 2: Select backup files on iTunes or iCloud backup.
After signing in with your iCloud or iTuens ID and password, you can see your all the available backup files on iTunes or iCloud account. Now, select the desired backup you want to retrieve (Probably the latest one) and click on 'Download' option at the side of the file. Now start scanning with the tool. This may take a while to complete.
Select iCloud backup files: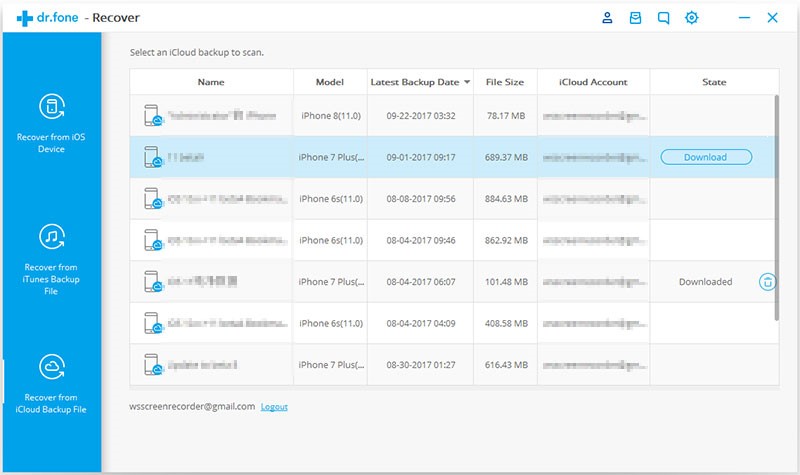 Select iTunes backup files:
Step 3: Once the scan completes, you can see the available files to retrieve from the backup.
Select the files you want to recover to your computer and select those by checking the check box. Then click on "Recover" to save the files on your computer.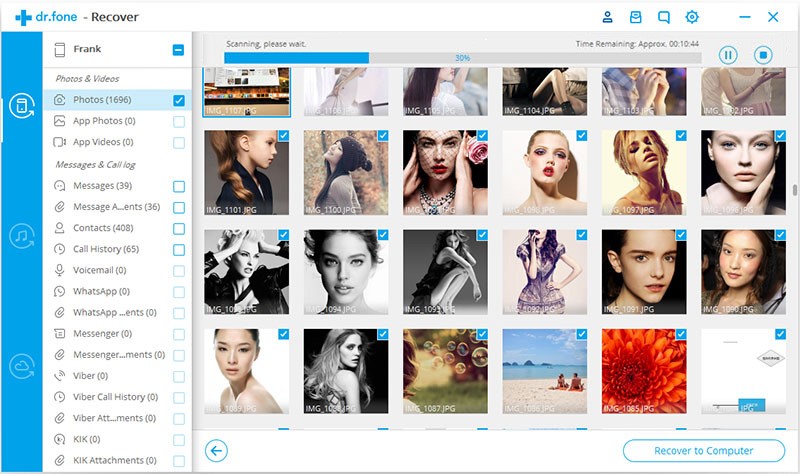 Download WinDownload Mac
Conclusion
So, this guide gives you the full info how to handle the situation of waterlogged iPhone including how to retrieve the data from a damaged iPhone. Keep the tips in mind and you might need it in some accidental situations. Also, try to use the FORecovery iPhone Data Recovery toolkit to experience the power of this application.