Losing data, in whichever form, from your phone can be the worst nightmare, especially if you are talking photos which capture moments that can never be relived – not in a lifetime. The same case applies to tablets or virtual storage space as technology now provides, but you can still find yourself without crucial data on cloud folder because it was deleted, by mistake or otherwise.
The worst experience to many gadget owners is to lose memories of gatherings and reunions for family and friends where photos captured can never be replayed or any second chance being availed for them to be taken again and that is why it is such a cranking affair to lose photos from an Apple mobile phone or electronic gadget.
While this is a common problem in the 21st century, in this article we shall limit ourselves to Apple gadgets and their support platform, namely iPhone and iCloud, an area we will cover in three parts:
Part 1: Recover deleted photos from recently deleted folder in iPhone
Part 2: Recover deleted photo from iPhone directly without backup
Part 3: Extracting data from iCloud or iTunes backup files without restoring iPhone
Recover deleted photos from recently deleted folder in iPhone
Apple has made recovery of recently deleted photos as easy as reciting the alphabet without going too far, all missing images will be stored in the "recently deleted folder" for up to 30 days.
To recover the photos, open the "Recently Deleted" folder by going to "Photos" then "Albums" where you will find all the photos that you may have deleted.
Once you identify the pictures you wish to recover you can select them and complete the procedure by tapping "Recover."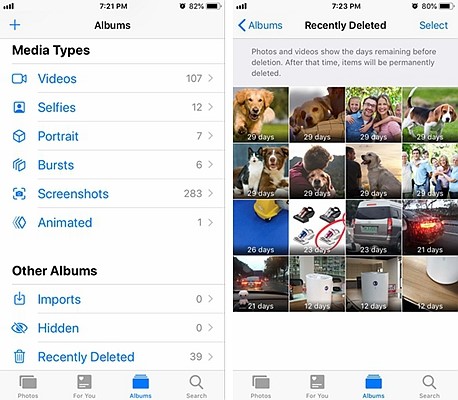 Recover lost photos from recently deleted folder in iCloud
It is important to note that if you still have your Apple gadget with you, there maybe no need to check cloud for the photos because they would still be in the "Recently deleted folder".
So let us now proceed and recover our photos from iCloud.
The first step is to launch your web browser of choice then log on to iCloud. You will then be required to enter your Apple ID (iCloud) username and password to log in.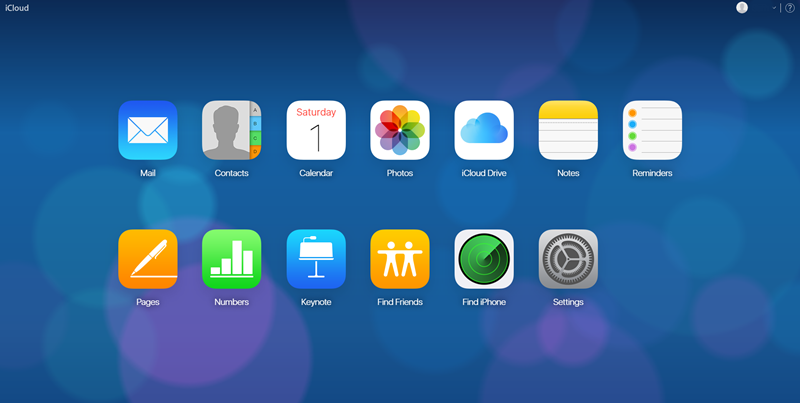 Once logged in then click on "Photos" and select "Albums" at the top. Click the "Recently Deleted album" then select the photos you want to restore. Finish by clicking on "Recover".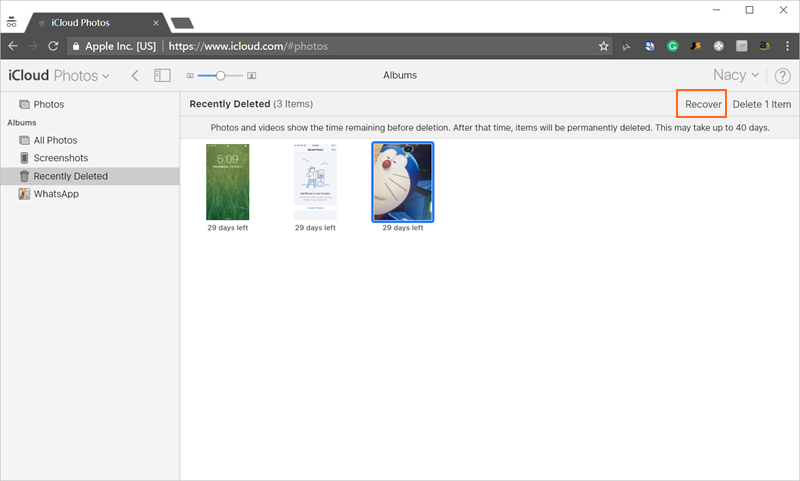 Again, photos in this folder can only be restored within a limited period of 40 days, after which they can not be recovered from the cloud portal.
Recover deleted photo from iPhone directly without backup
iPhone Data Recovery offers you the solution to efficient data recovery, including your highly-valued photos, regardless of the circumstances how many days have deleted.
The data recovery software enables you to reinstate to your possession all photos which disappeared by being deleted or lost by accident, your device getting lost or damaged, iOS 11 upgrade or factory reset. Even if you lost your iPhone access credentials leading to the device being locked then this is the ultimate solution because it supports different file formats.
Download WinDownload Mac
Step 1: This recovery begins with downloading and installing the iPhone Data Recovery software on your computer.
Step 2: Choose "Recover" feature on the dashboard and connect your iPhone to the computer.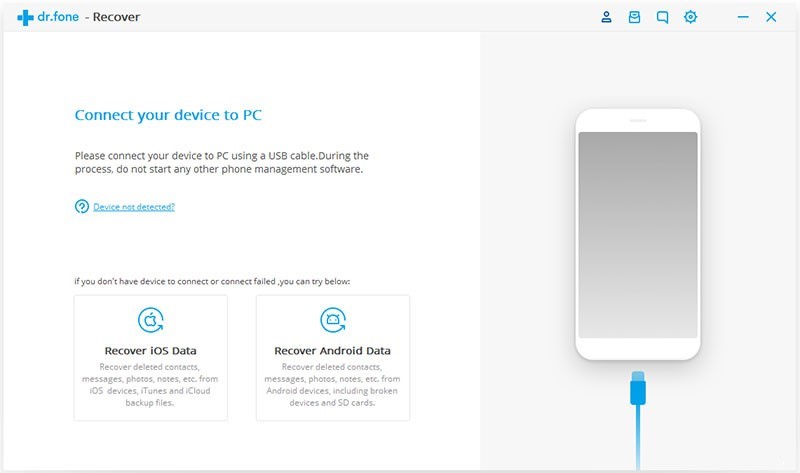 Step 3: Once the program detects your iPhone, choose the file types you want to recover.
In this case, tick on "Photos" and click on 'Start Scan' for the process to begin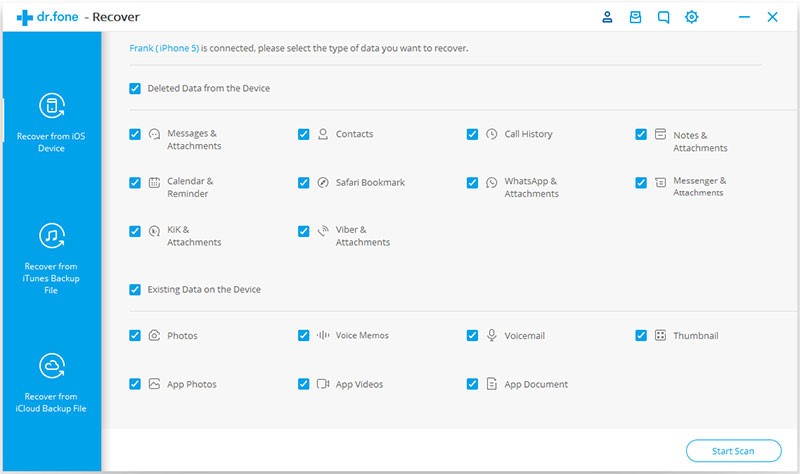 Step 4: At the end of the scan, preview to check the recovered photos available to recover in the scan result.
Finally, you can select the specific pictures then complete by clicking on the "Recover" button to back them up on your computer as well.
Extracting data from iCloud or iTunes backup files without restoring iPhone
There is another alternative with this amazing software – extracting data from iCloud/iTunes backup files.
Step 1: The procedure is similar to the previous one, but you don't have to plug your iPhone into the computer, just click on "Recover iOS Data" to move on.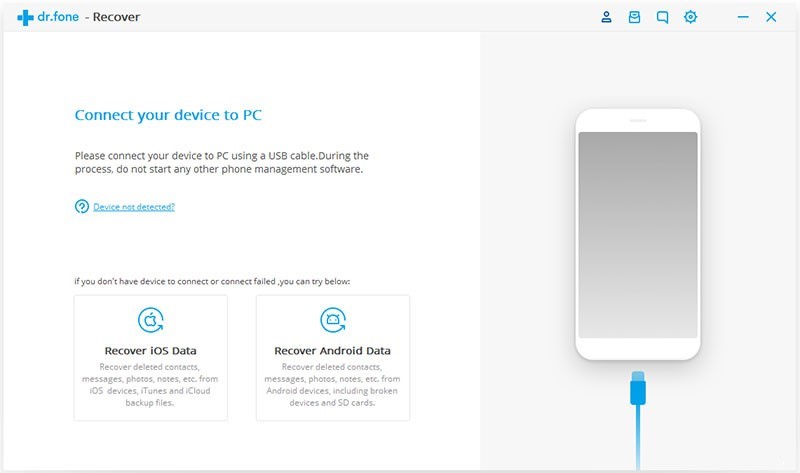 Step 2: On the left side of the window select the third option of "Recover from iCloud Backup File".
Followed by logging in to your Apple ID after which the program will automatically find all backup files existing in your iCloud account.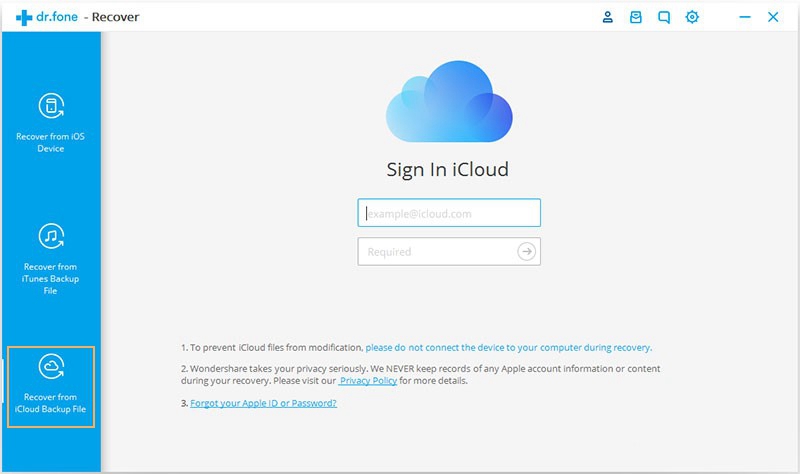 Step 3: Choose the backup file you want to recover iPhone photos from to download it to your computer but note that this might take longer, depending of the size of the iCloud back-up and your internet connection.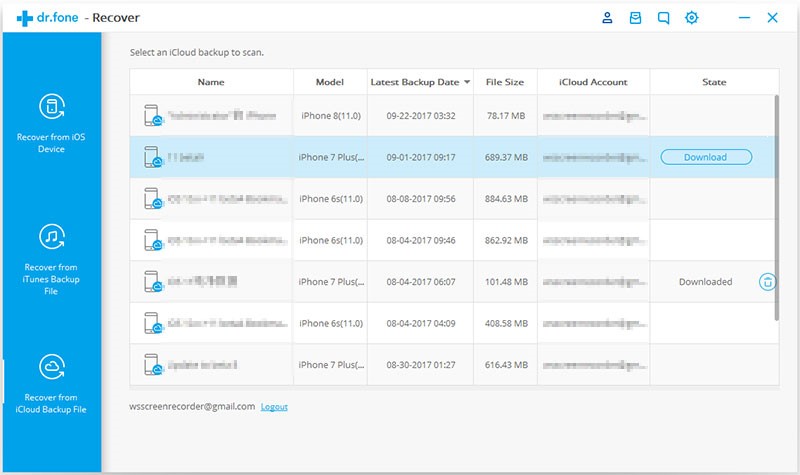 Step 4: Once the download of the iCloud back-up has completed, you can review the content and recover the photos by looking at the 'Photos & Videos' folder, select the specific ones then click on the 'Recover to Computer' button to save your photos on your computer.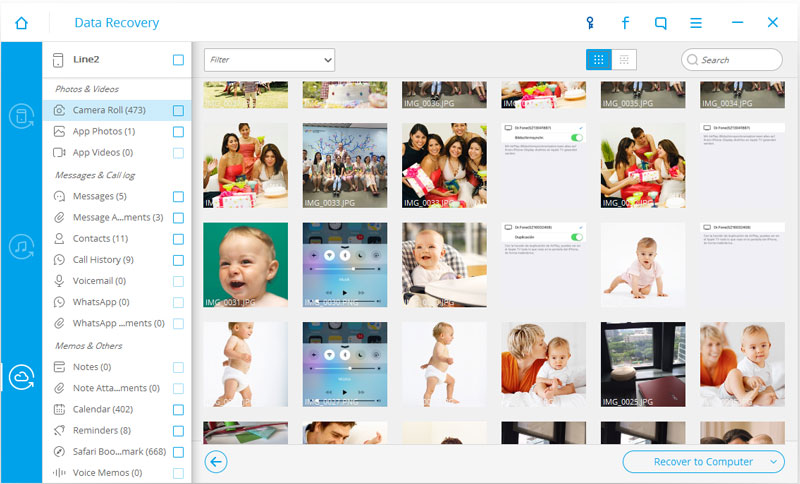 The final method of recovering your lost data on the iPhone Data Recovery software is the iCloud Backup.
This will automatically detect all iTunes backup files for your iPhone and within about two minutes of clicking on the 'Start Scan' icon, the process will be completed.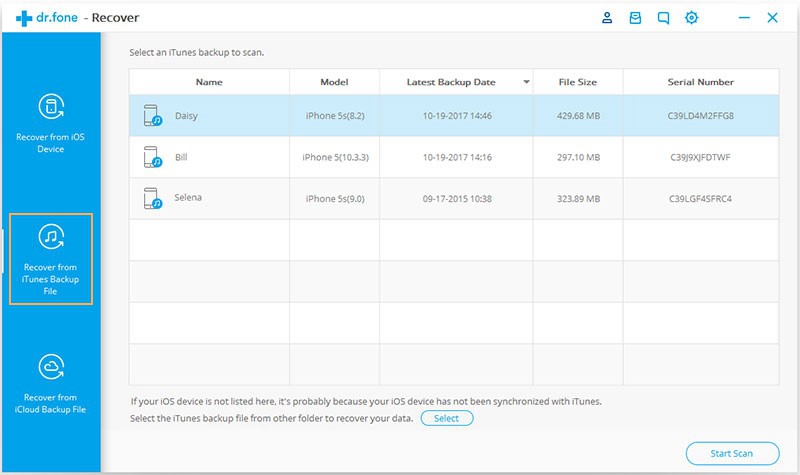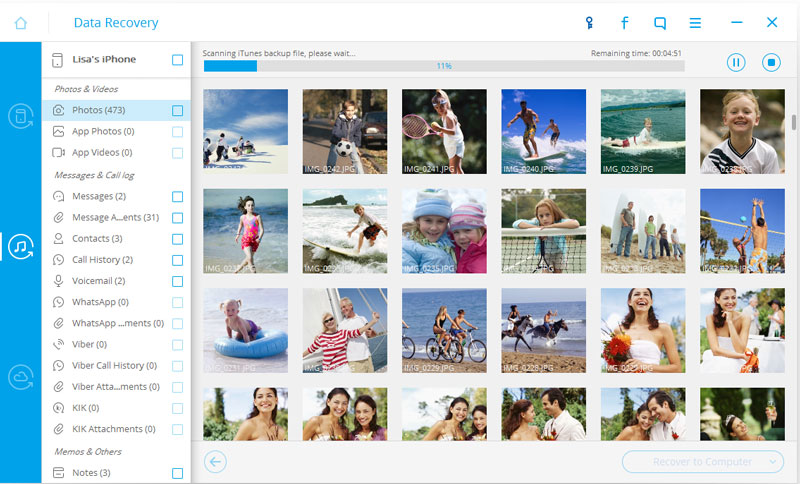 Download WinDownload Mac
This article clearly demonstrates the A to Z steps of recovering lost photos from an iPhone and goes further to show how import to keep iCloud sync on and backup your phone with iTunes regularly.