Though jailbreaking is not suggested because it's risky and unsafe and your data might be unstable after jailbreak, there are still motivations for it, such as to expand the feature set limited by App Store and use free applications. Jailbreaking will reset your iPhone system roots and the data will be likely to be lost.
What if you are in an urgent need in your lost data due to jailbreak? How to recover your iOS data existing in your iPhone (iPhone 13 series, iPhone 12 series, iPhone 11 series, iPhone X series, iPhone8/7/6/5) after jailbreak? An iPhone Data Recovery toolkit comes here for your convenience.
Part 1: Recover Lost Data after Jailbreaking
– Method 1: Recover Data from iTunes Backup File
– Method 2: Recover Data from iCloud Backup File
Part 2: Reasons Why Not Jailbreak Your iPhone
Part 1: Recover Lost Data after Jailbreaking
In this part, there are two methods to recover lost contacts, photos, messages, notes, videos etc after jailbreaking your iPhone. And we need the help of iPhone Data Recovery toolkit, which can be used to recover data if you have synced your iPhone with iCloud or iTunes backup before the jailbreak. Moreover, you can selectively recover both the lost data and the existing data in your jailbroken iPhone using the recovery tool. The software works on all iPhone and iPad models.
Download WinDownload Mac
Method 1: Recover Data from iTunes Backup File
Step 1: Download and install the iPhone Data Recovery toolkit.
Open the software, choose "Recover from iTunes Backup File" on the left.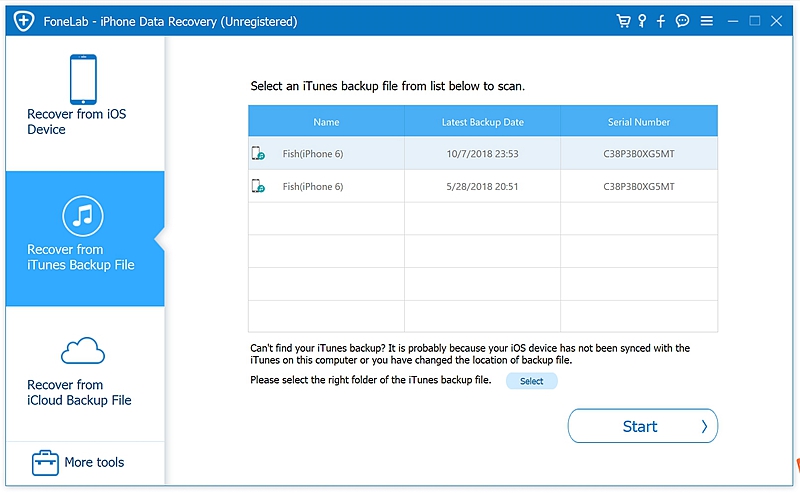 Step 2: Now you will see the list of iTunes backup history.
Choose your latest backed up and click "Start" to begin scanning.
It will scan all the content of the iTunes backup files. Please wait for the scan complete.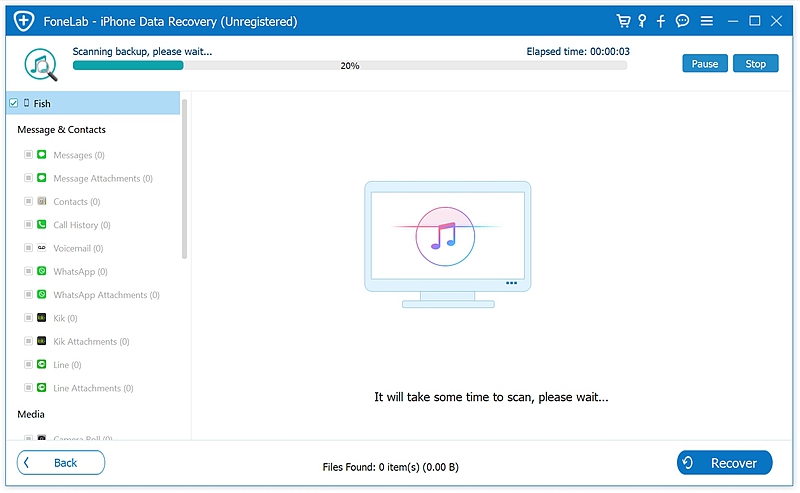 Step 3: Once you have completed the last step, select the file types on left window and the recovered data listed in the main window.
Select the specific data you want to recover. Then click "Recover".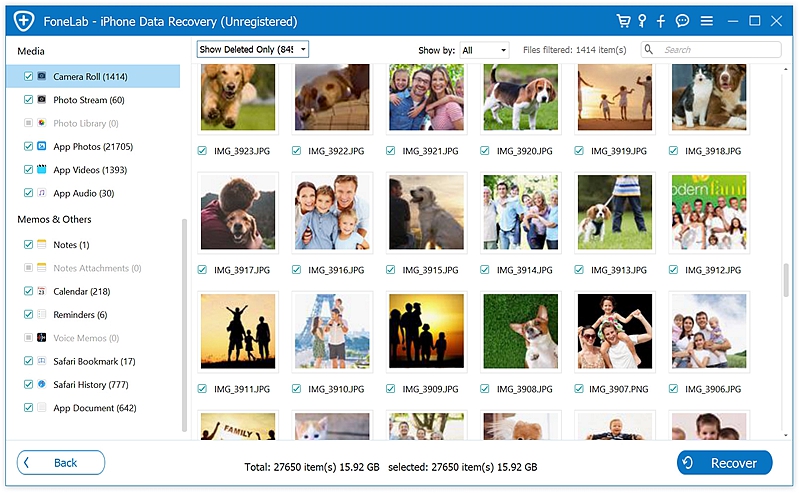 Method 2: Recover Data from iCloud Backup File
You can also retrieve your lost data through iCloud backup files if you have backed up data with iCloud. Continue to get useful steps in the below article.
Download WinDownload Mac
Step 1: Choose Recovery Mode
Install and launch iPhone Data Recovery toolkit.
Next click on "Recover from iCloud Backup File" option.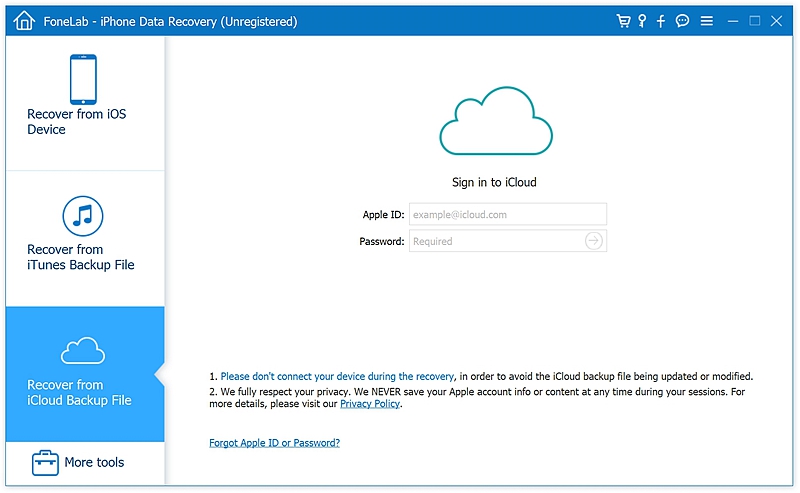 Step 2: Sign in iCloud and enter the verification code show in your iPhone.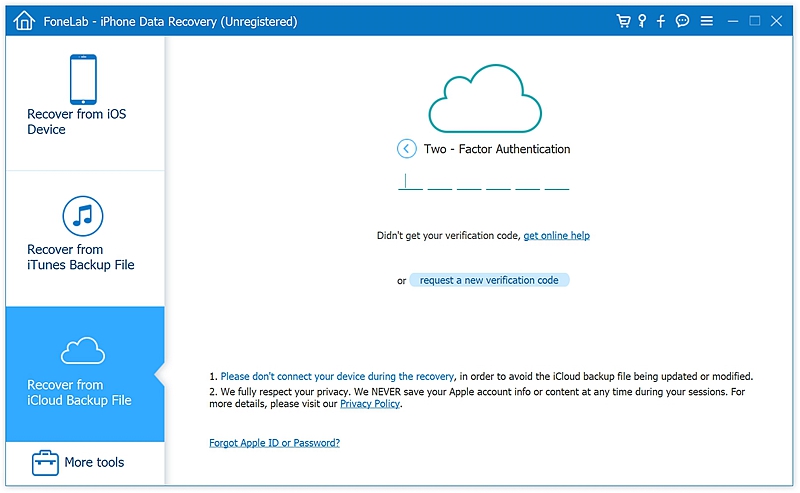 You will see all existing iCloud backup file list, select the most relevant backup record from the chart, referring to the date and size of the backup.
The latest backup is recommended because of the data newly covered.
Click "Download" button and wait a few minutes.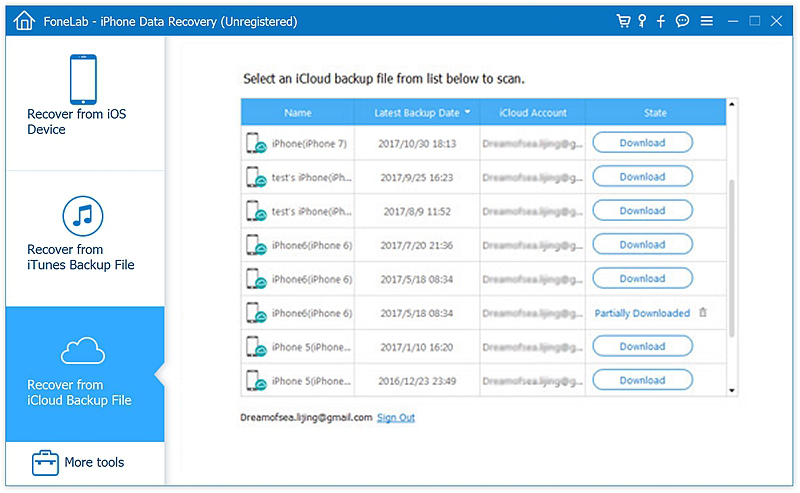 Choose the type of files that you would like to download by ticking the choice boxes once the pop-up window occurs. Then click "Next" to download iCloud backup files. The downloading process would take times depending on the amount of selected data. Tick on only the types you want to download will save your time.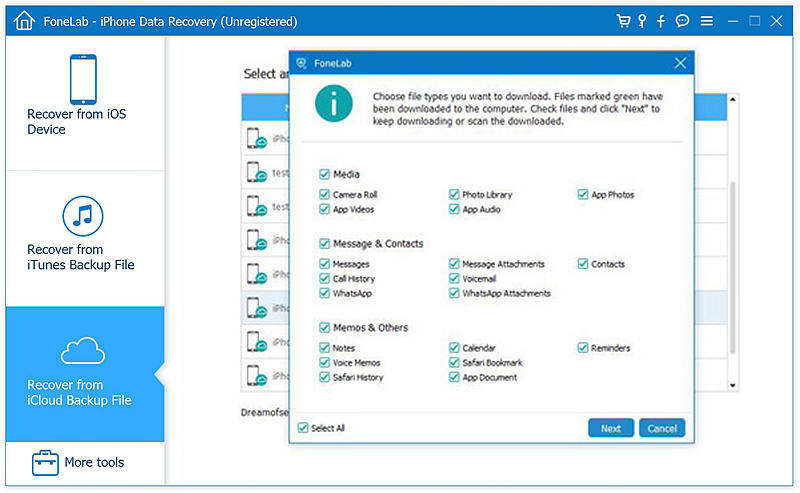 Step 3: Recover Lost Data from iCloud Backup File
After scanning, the data types appear on the left side window for you to choose and the recovering data will be listed and previewed on the contents window.
Tick the data types and the specific data you want selectively.
In the end, click "Recover" to copy the data to your computer.
The data will be recovered to your computer.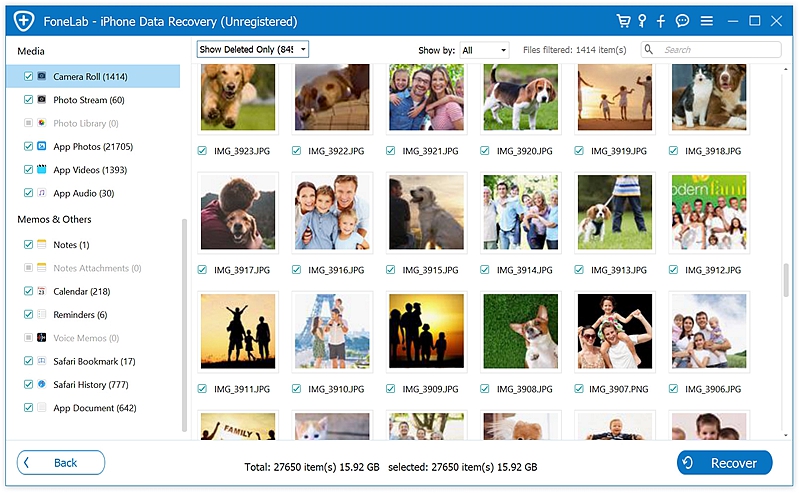 Part 2: Reasons Why Not Jailbreak Your iPhone
The above showed you the easy way to find your lost data and extract them well using an iPhone Data Recovery tool.
The next part I would like to tell you something about jailbreak.
We don't suggest you to make a jailbreak on your iPhone, for there will face a series of problems or risks.
1. Once you jailbreak your iPhone, Apple will no longer provide you with warranty service. And Apple retailers are unlikely to sympathize with you if there any problems occur.
2. Jailbreaking your iPhone will make your iPhone not as safe as protected by Apple's wall before and bring you to a place that is somewhat exciting but sometimes probably dangerous because your iPhone would be freely filled with various kinds of good apps and bad apps, crashy apps and malware, which is similar with Android phone.
3. Your iPhone can work outstandingly without being jailbroken. The performance is good enough for the most users. Jailbreak is something redundant.
4. It is very troublesome to update your jailbroken iPhone breaking your iPhone or taking a long time to make the update available.
5. While it is possible to modify your iPhone into a very compelling core voice, this will have unintended outcomes. Your iPhone may crash more frequently, some features and applications cannot work any longer as they should originally, and your battery life will be greatly reduced.
6. The last but not least, you may be faced with risk of data loss.