One of the most frustrating problems Apple device owners face is when their iPhone or iPad freezes up. Typically this issue will occur without warning and tends to happen at the most inconvenient time. Although most of the issues with iOS systems can be resolved by simply shutting it off and restarting the device, more of the complex issues including small electrical glitches or software bugs are solved by placing the device into a recovery mode.
However, this doesn't always work – and in some cases, the iPhone or iPad will become stuck in the recovery mode with no apparent solution.
There are ways to reduce this from occurring as well as several tips about how to put an Apple product into a recovery mode safely, the best ways to accomplish this and some other tricks and products available that can streamline this process and help resolve most iOS issues.
Part 1: What Causes an iPhone to Get Stuck in Recovery Mode?
Part 2: Force Restart iPhone to Fix iPhone Stuck in Recovery Mode
Part 3: Try Restoring from DFU Mode to Fix your Phone
Part 4: Use iOS System Recovery to Fix iPhone Stuck in Recovery Mode without Losing your Data
Part 5: Tips for Putting an iPhone or iPad in Recovery Mode Safely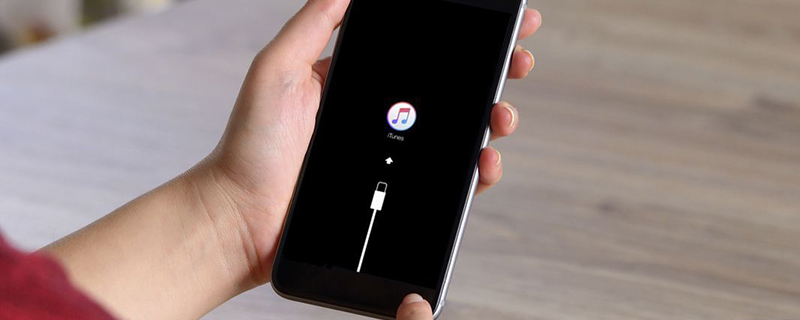 What Causes an iPhone to Get Stuck in Recovery Mode?
There are many software problems may lead to iPhone that stuck in recovery mode.
– Install an iOS system update and the iPhone or iPad becomes stuck or is in a continual restart loop. This typically is the result of a poor communication connection or fault with the software update or if the battery is very low during the software update installation.
– Upgrade from a beta version of the iOS and a bug is present in the update.
– You have tried to jailbreak your iPhone and things went terribly wrong to a level that your iPhone got stuck in recovery mode.
Don't panic, follow your way through this tutorial.
Force Restart iPhone to Fix iPhone Stuck in Recovery Mode
This is the simplest solution for the issue. It sometimes happens that you don't need to take many efforts and give your iPhone for restoring. You just need to try a little harder to reset it.
Press your Power and Home button (or Vol Down button on iPhone 7 series) together for a few seconds till the time you see the apple logo on the screen and ta-da! Your iPhone is out of recovery more without losing any data. But I am sorry to tell you that this method is not 100% works.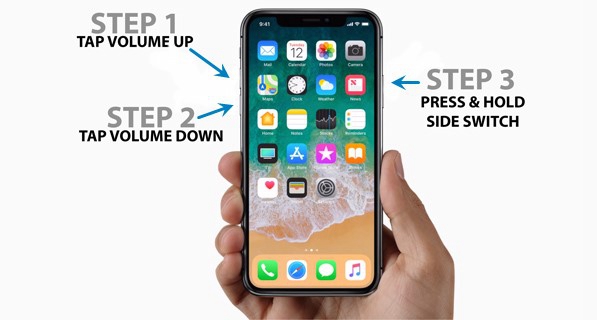 Try Restoring from DFU Mode to Fix your Phone
Step 1: Install the latest version of iTunes on your computer if it isn't there already. Then Launch iTunes
Step 2: Connect the device cable to a USB port on the computer (not to a USB hub), but do not connect to the device yet.
Step 3: Press and hold the Home and Power buttons (Vol Down and Power on an iPhone 7/7+) at the same time for 8 seconds, until the screen turns black, then release the Power button but continue holding the Home/Vol Down button.
While still holding the Home/Vol Down button connect the other end of the cable to the device.
If an Apple logo appears while holding both buttons you held for too long; start over.
Step 4: You should see a message in iTunes saying a phone in Recovery mode has been detected (it may take up to a minute for the message to appear). When you see that message release the Home/Vol Down button and the device should restore.
Use iOS System Recovery to Fix iPhone Stuck in Recovery Mode without Losing your Data
One of the best iOS Recovery tools is iOS System Recovery which allows you to resolve common bugs and software issues with iOS devices without losing your valuable data. There are multiple situations when using iOS System Recovery is a smart idea such as:
– Your iOS device has frozen up during a recent software update.
– The device is stuck and not responding.
– Your device has picked up a virus.
Download WinDownload Mac
This solution is simple, effective and has complete iOS compatibility, meaning it works for all iPhone models, iPads and iPod touch systems. Here is how you can complete this process rather easily.
Step 1: After you've successfully downloaded iOS System Recovery software and correctly installed on your computers, connect your stuck iPhone, iPad or iPod Touch to the PC with your USB connection.
Once the iOS device has been recognized by your computer, run iOS System Recovery and click on the "System Recovery".
Step 2: Once you see the image below on your computer screen, click the "start" button to being the process of restoring your iOS device without losing your files.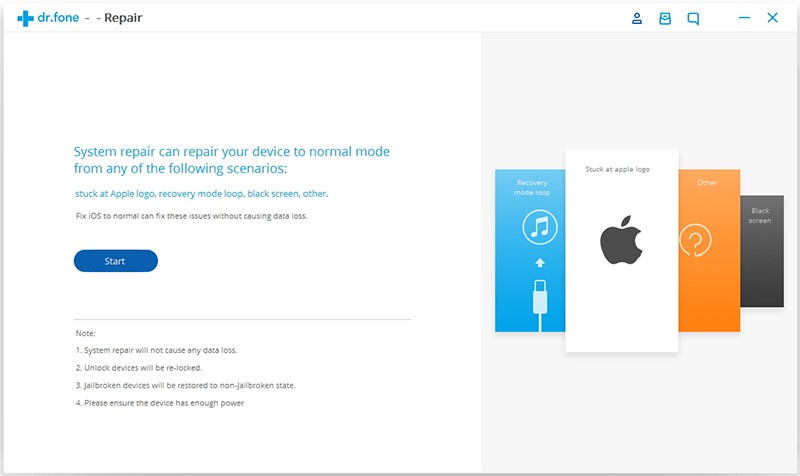 Step 3: At this point, the program will detect your iPhone, confirm it and download the firmware.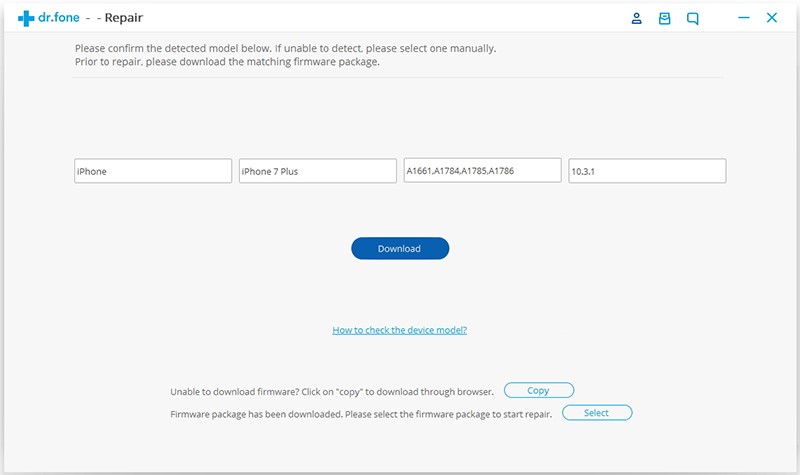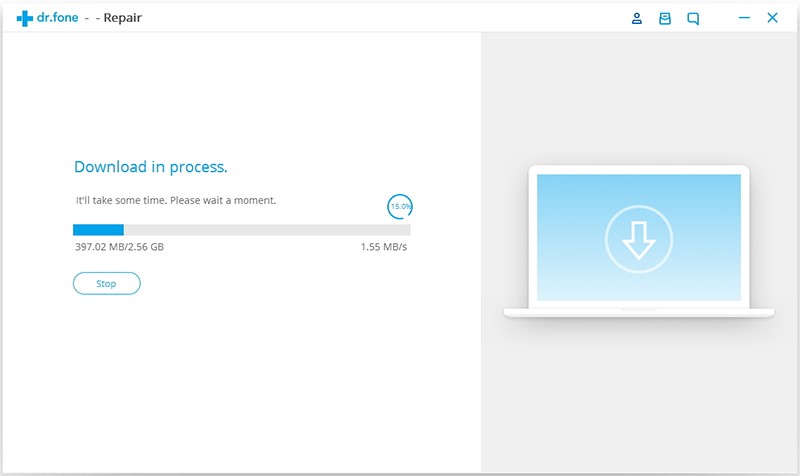 Step 4: Once downloading, the program will help get your iOS out of recovery mode and you will see your screen change to appear like the image posted below.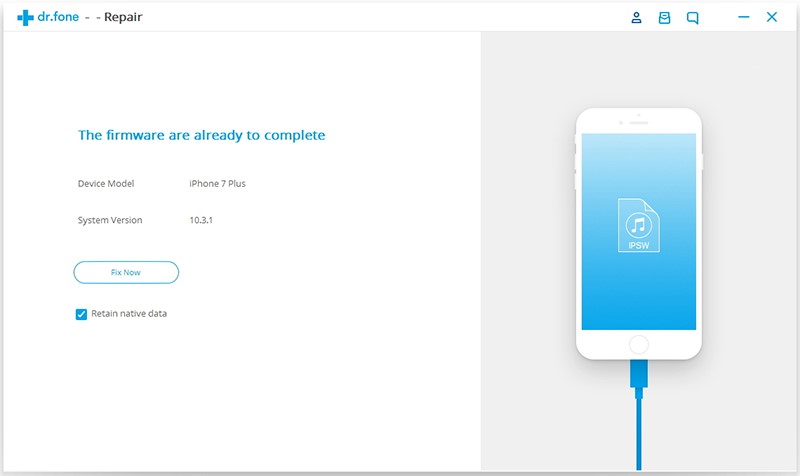 Download WinDownload Mac
iOS System Recovery has the highest data recovery rate in the industry and allows you to recover photos, videos, contacts, messages, notes, call logs and more. Plus, you can try it free by downloading the free software by clicking this link. Thanks to iOS System Recovery, you no longer have to take the chances of trusting your iCloud or iTunes settings to restore your files.
Tips for Putting an iPhone or iPad in Recovery Mode Safely
– Contrary to popular belief, recovery mode should not be the first thing you do to resolve a problem with an Apple device. In fact, according to most experts, more than 75% of all small issues are caused by a system overload or a small software glitch that can be reset simply by restarting the device itself.
– Once you've determined that resetting the phone did not resolve your problem or that your files are backed up correctly via iCloud or iTunes connection, you may be able to resolve these issues by placing your device into recovery mode.
– But noted that when you restore your iPhone or iPad by using the recovery mode, it will delete all the data and stored files on the device. Although many iPhone and iPad users have iCloud accounts or data saved in iTunes, it depends on when your last iCloud or iTunes backup was completed. Some iOS device users think they've set up their devices for automatic updates daily, when in fact, it's not activated.