WhatsApp has revolutionized the way we communicate with each other. You can effortlessly stay connected with friends, colleagues, and family members with WhatsApp. By browsing through your friend's statuses, videos, and photos, you can catch up with what's going on in their lives in a breeze.
But what happens when you realize that you have accidentally deleted those WhatsApp messages that are of value to you? It simply a nightmare to say the least. The good news is that it is possible to retrieve deleted WhatsApp Messages, particularly from your iPhone.
Here is a step by step process on How to Retrieve Deleted WhatsApp Messages from iPhone X/8/7s/7/6s/6.
Part 1: Restore Recently Deleted WhatsApp Messages from iCloud Chat Backup
Part 2: Recover Less Recently Deleted WhatsApp Messages from iPhone
Part 1: Restore Recently Deleted WhatsApp Messages from iCloud Chat Backup
Did you know that by deleting your messages you are still in the iCloud backup or local backup file, and the WhatsApp will not update the backup file until midnight (depends on the backup frequence you choose)?
Your messages do not instantly go right away once you delete them especially if you have turned on the iCloud backup. However, you should restore your deleted messages as soon as possible. By following the simple steps below, you can be able to restore your messages from iCloud Chat Backup directly.
Step 1: Verify if you have an iCloud backup
You need to have an iCloud backup in order to restore your WhatsApp deleted messages. Go to your WhatsApp setting, navigate to your chat setting, and select chat backup. You should be able to see the type of backups that you have at this point. If you have an iCloud backup and the last backup is earlier before you deleted the messages, then you can proceed to recover your deleted messages.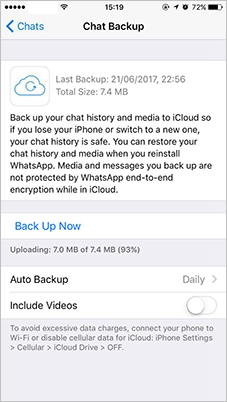 Step 2: uninstall and reinstall your WhatsApp.
Step 3: Verifying your phone number
Once you have set up your WhatsApp, you need to verify your phone number so as to be able to restore your WhatsApp chat history.
Step 4: Recovering your deleted WhatsApp messages
At last, you can access your WhatsApp chat history. Subsequently you can access the deleted messages by tap on the "Restore" button.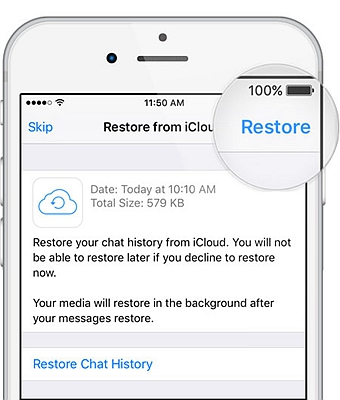 Part 2:  Recover Less Recently Deleted WhatsApp Messages from iPhone
The method can only restore recently deleted WhatsApp messages from iCloud backup, and even worse when you do not have made an iCloud backup on your phone. This is utterly frustrating. However, you should not worry as you can recover all your deleted text using iPhone Data Recovery software using two simple methods.
Download WinDownload Mac
Besides, by using this method you:
· Get to cherry pick WhatsApp messages that you need
· Leave the meaningless messages that are no longer of any value to you
Here is how to use iPhone Data Recovery software to restore your deleted WhatsApp messages, please stop to use your phone to prevent deleted files overwritten by the new data.
Method 1: Recovering deleted WhatsApp chats by Scanning your iPhone directly
When accidentally delete your WhatsApp messages you can use iPhone Data Recovery to recover the messages by following the steps below:
Step 1: Connect your iPhone to your computer
You will need to download iPhone Data Recovery to your PC and launch it, then select "Recover" feature in the dashboard.
After that, connect your iPhone to your PC, and the iPhone Data Recovery will immediately recognize it.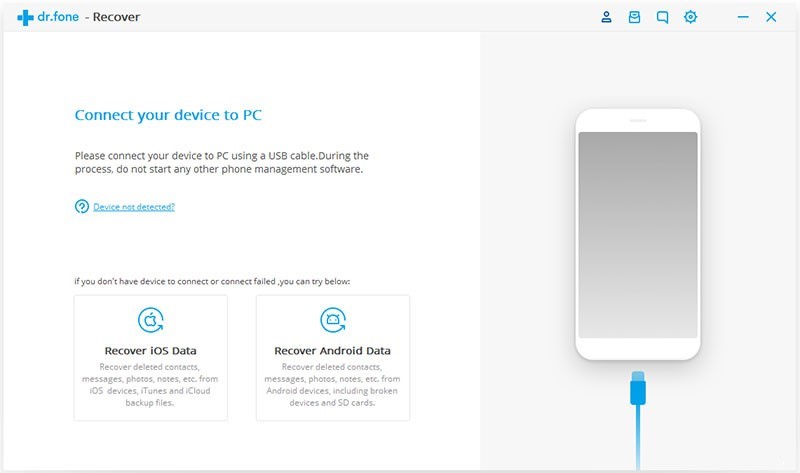 Step 2: Once you connect your device, a list of many deleted files will be made available. From this list, select restore 'WhatsApp messages', then begin to scan.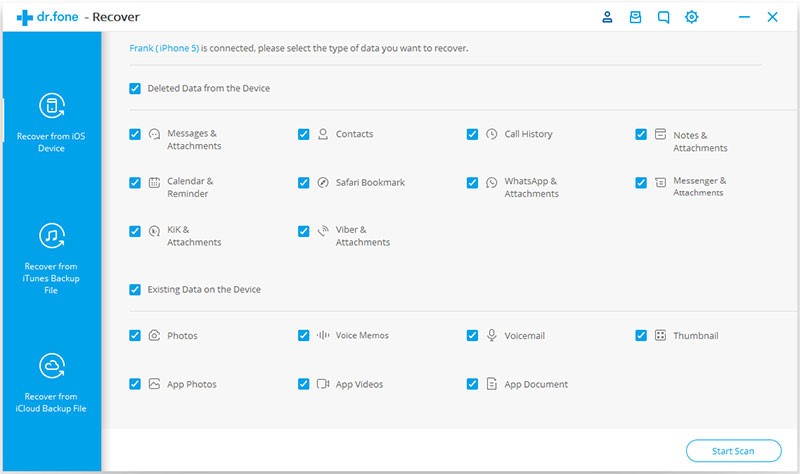 Step 3: Wait for the scan complete.
At this point, you can preview all the deleted messages. Once you have identified the messages you would like to restore you can click 'Restore to Computer'.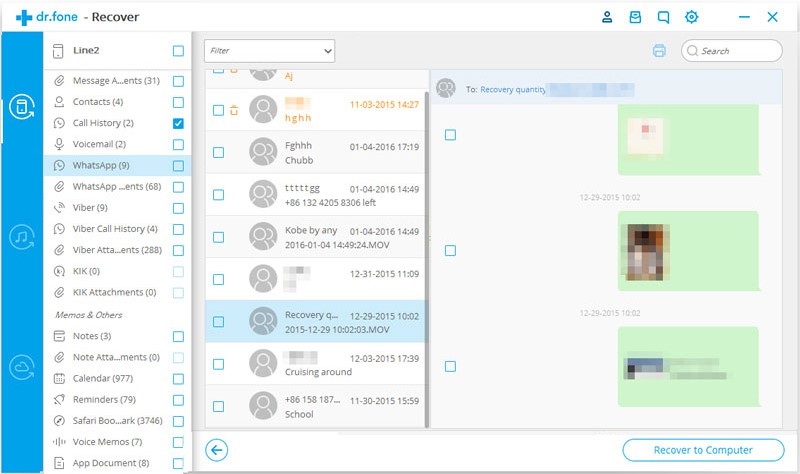 Method 2: Selectively restoring WhatsApp messages from iCloud backup
You can restore your deleted messages from iCloud backup by following these simple steps:
Step 1: After running the recovery software and choose "Recover" feature from the dashboard, select "Recover iOS Data" option.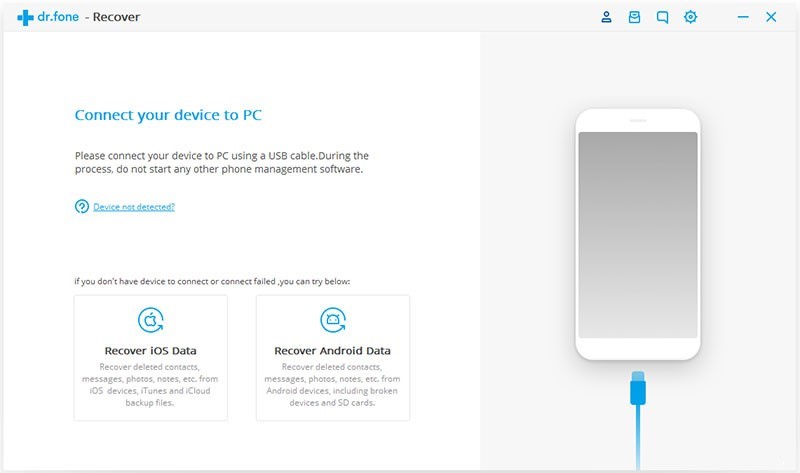 Step 2: Of the options you see on the left window, simply select "Recover from iCloud Backup File" and log in with your iCloud ID and password.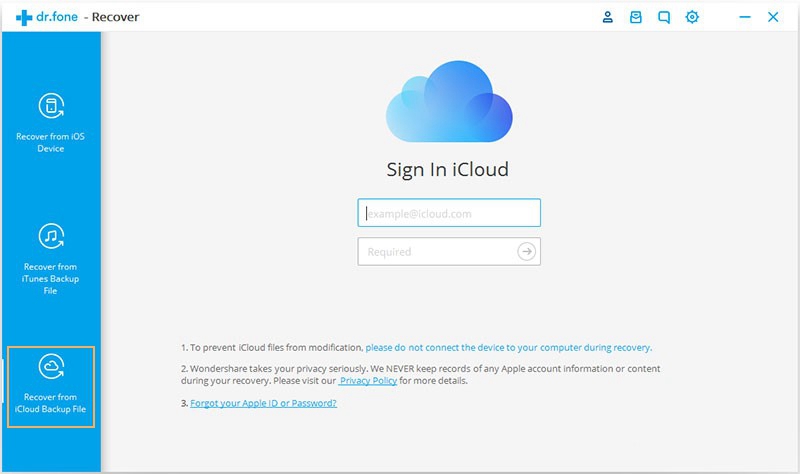 Download the iCloud backup file you want to restore.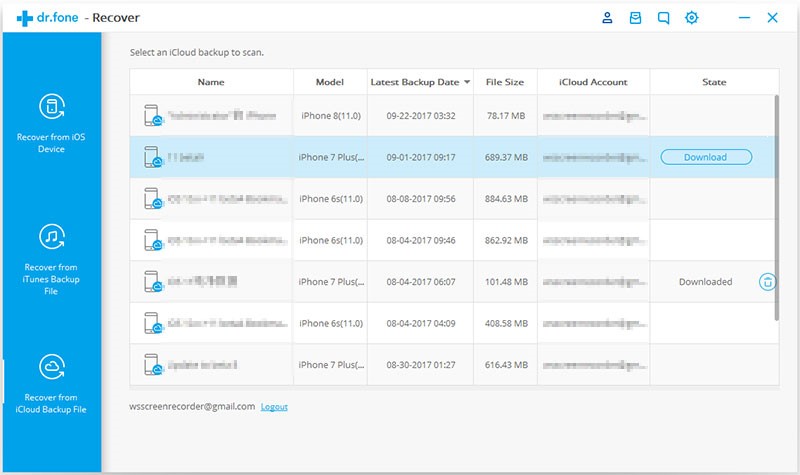 Step 2: The software will scan the iCloud backup file automatically.
Next, preview the messages you want to recover and select 'recover to computer.'
Conclusion
It's a big relief to know that you can you deleted WhatsApp messages from your iPhone. However, it's a bigger relief when you use iPhone Data Recovery as you can recover your messages with a lot of ease. The edge about the software is the fact that you can preview the WhatsApp messages want to restore before restoring them. Even better, you can download the iPhone data recovery software for free.