Most of the Android phones that are sold by carriers are usually locked to the carrier network and no other Sim from any other network carriers can be used. Most of the locked phones come with certain network plans of the carrier and are usually locked for 18 to 24 months of period. Once this period ends, your locked phone becomes eligible to get unlocked.
For most of the people it is very difficult to use their Android phone with this carrier service restrictions.The advantage of having an unlocked phone is that you can use any of the carriers with it.You can insert any sim card from any carrier and it will work with your phone.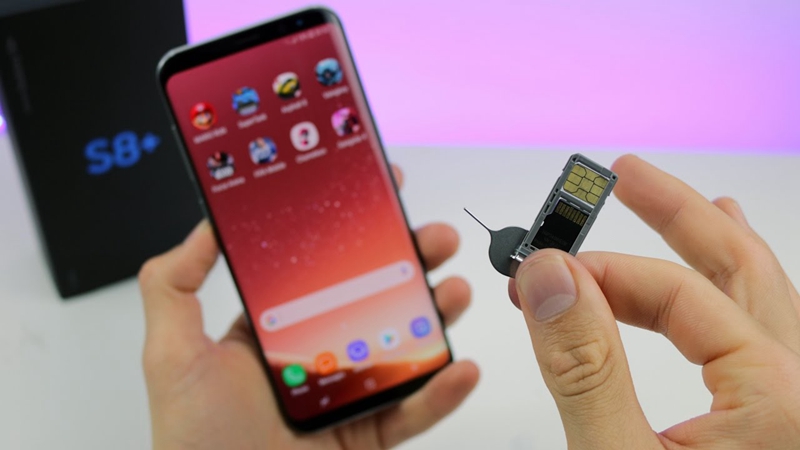 Part 1: How to Check if your Android Phone is SIM Locked
Part 2: Ask Your Carrier for SIM Network Unlock PIN
Part 3: Unlock Samsung Phone easily with SIM Unlock Toolkit
Part 4: Unlock Android Phone with safeunlockcode.com
How to Check if your Android Phone is SIM Locked
Below are the instructions which will help you to know whether your Android is SIM Locked or not.
1. Insert your current Sim Card into your Android and make a phone call to ensure that your Android is working with current sim card.
2. Then, Switch Off your Android phone and remove the current Sim Card and insert another carrier's SIM Card into your Android.
3. Switch On your phone after inserting that another carrier's Sim Card.
4. Finally, try to make a call using your Android now.
If you are able to call even after changing your Sim Card, your phone is surely Unlocked. However, if call doesn't connect, it means that your Android is locked to a carrier.
Also, when you switch on your phone with SIM Card of another carrier your phone asks for an unlock code or Sim Network Unlock Pin, which simply means that your Android phone is locked with the carrier.
The above given tips and instructions are very effective to check the phone sim lock status.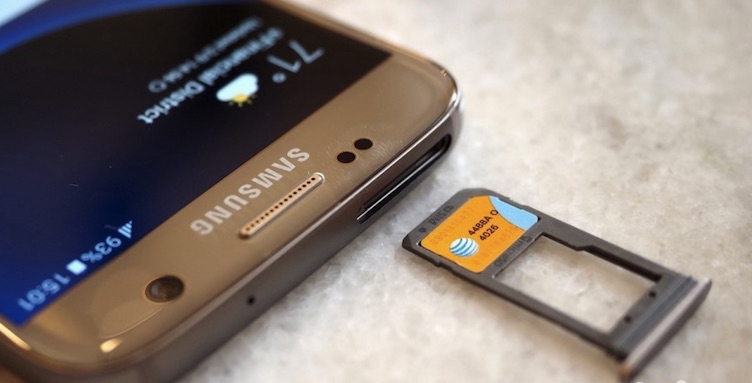 Ask Your Carrier for SIM Network Unlock PIN
By meeting each one of the necessities of your agreement, you may get the sim network unlock PIN from your operator. The requirement includes:
1. You must have used the carrier for around 3 to 6 month. Different carriers have different duration policy.
2. By the time you must have paid all amount of your Android phone.
Once you fulfill these requirements, you will be eligible to get your Unlock Code from your operator. After getting that code follow these instructions:
1. Switch off your phone.
2. Insert the other carrier sim card that you want to use now.
3. Switch On your phone after inserting the new Sim Card.
4. You will be asked by your Android phone to enter the Unlock Code.
Just enter the Unlock code carefully and your Android will be unlocked.
While using these steps ensure that you are in appropriate range of the network of your new career.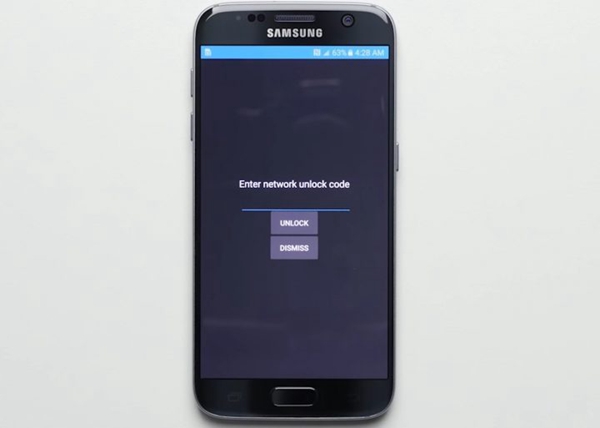 Unlock Samsung Phone easily with SIM Unlock Toolkit
Samsung phones can be easily unlocked with SIM Unlock toolkit in minimum time with data safety. SIM Unlock toolkit can efficiently unlock most of the Samsung Android Phones. It is available as an application which doesn't consume too much of space and doesn't need much technical skill to operate.
Download WinDownload Mac
Follow these instructions step by step Unlock your Samsung Phone using SIM Unlock toolkit easily:
Step 1. Install SIM Unlock toolkit on your laptop or desktop and launch it. After launching it, you will find an option " More Tools" on the left column, simply click it and select "Sim Unlock".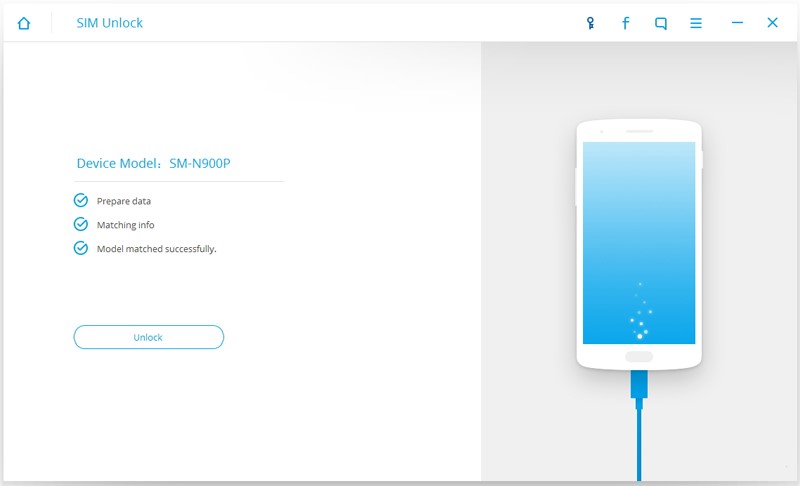 Step 2. Root access is required by SIM Unlock toolkit to unlock Samsung devices. Connect your Android using USB to your computer. Once your device is recognized by the software, just click "Unlock" option on the software's interface. It will take few minutes and you will get you Android unlocked.
It will take just a few minutes to Unlock your phone and again use the same instruction to set your phone back in normal mode.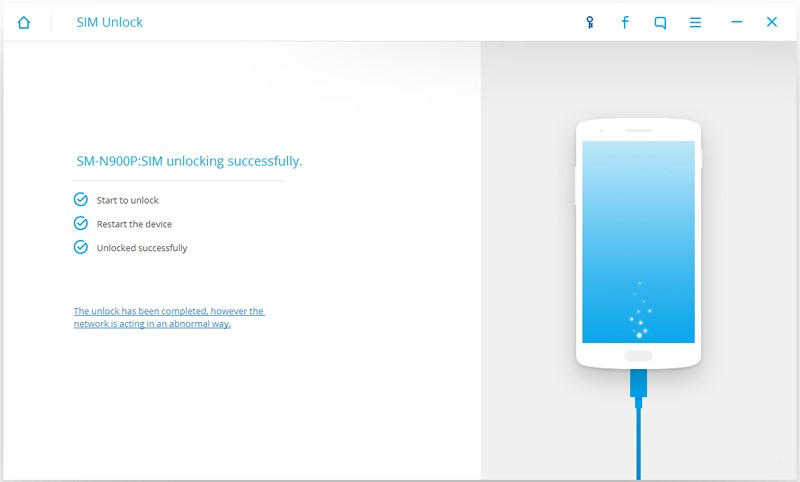 Download WinDownload Mac
Unlock Android Phone with safeunlockcode.com
Safeunblockcode.com provides paid services to Unlock your phone. They charge according to your model and phone manufacturing company. They are capable of unblocking most of the GSM carriers including T-Mobile, AT&T MetroPCS, Fido, Rogers, Telus, Bells and much more. The unlock code provided by them works on all of the latest Samsung models.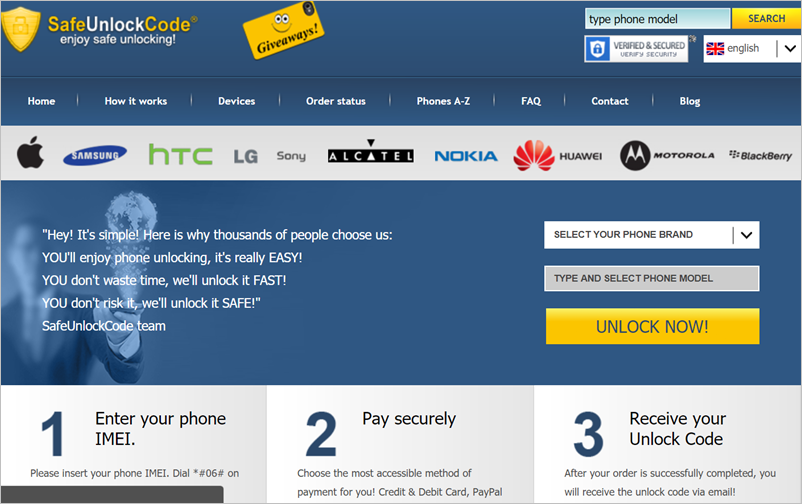 Below is the step by step guide which will help you to Unlock your Samsung phone using safeunlockcode.com
Step 1. Send them your details:
It is the most important step to get your unlock code, so provide only genuine and original details to them. They will need to know your IMEI, original country and the network you are using. Also, your genuine email id that you use frequently, they will send the Unlock Code on this mail.
Step 2. After sending those details, you will need to check their charges of providing the Unlock Code, availability and then proceed to payment. One important thing to keep in mind is that you can't cancel your order once you paid and processing has begun. Thus, proceed carefully and ensure that all the details that you have provided is genuine and original.
Step 3. After payment they will send you the unlock code as soon as possible on your email. The code can be 8 digits or 16 digits depending upon model of your Android.
Once you receive the Unlock Code follow these instructions:
After receiving the code, you just need to insert another sim card into your phone and switch on it. Your phone will ask for the Unlock Code which you got from safeunlockcode.com, just enter the code you received from them and your phone will be unlocked just in few moments.