Most of the smartphones today come integrated with the lock feature of password and fingerprint, face lock to protect all your personal information. As cool as this might be, some people often find themselves forgetting their passwords.
Are you in such a situation? Or do you just want to learn how to unlock your Android phone without a password? Either way, here are some solutions you can use to unlock your Android screen lock whether or not you have a password.
Unlock Android without password using toolkit
Unlock Android phone without factory reset using ADB
How to Disable the Lock Screen in Android?
Unlock Android without password using toolkit
FORecovery – Android Lock Screen Removal is a fast and reliable third Party software capable of removing a pattern, pin, fingerprint, face lock and many other types of locks on Android devices.
It's compatible with most of the existing Android phone brands like Samsung Galaxy S/Note, Motorola (Moto One/G/E), LG, Google Pixel, OnePlus, Huawei, etc.
But the only problem is that it can't save your data once it unlocks your Android device unless it's a Samsung series.
The software has a simple interface, and it's easy to use, you can learn to bypass your screen or fingerprint lock within seconds with its help.
Download WinDownload Mac
Here is how you can use dr. fone screen lock tool kit to unlock your Android device
Step 1: Download the toolkit and install it on your computer.
Step 2: Whenever you want to unlock your Android device lock screen, launch the programs, and select the option "Remove Screen Lock".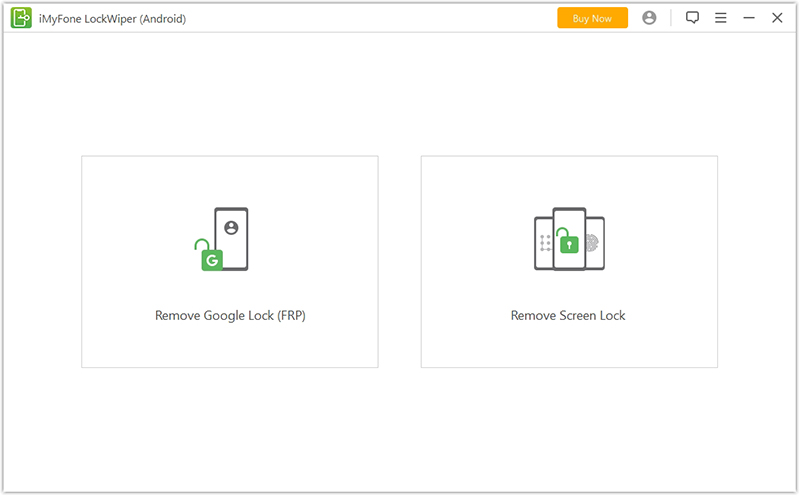 Step 3: Using a USB cable, connect your device to your computer, and wait for it to recognize it.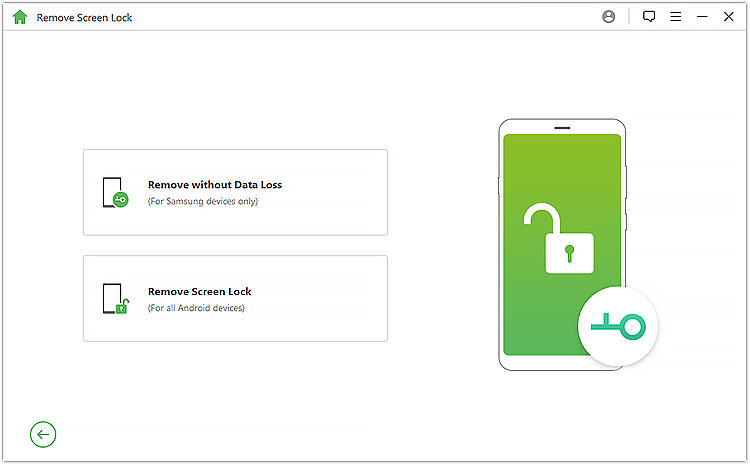 Step 4: Once the program detects your Android device, you need to enter your Android device information.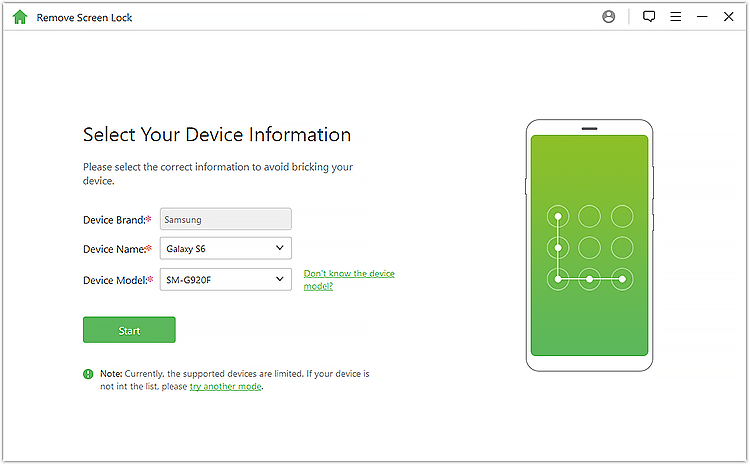 Step 5: Now he software will automatically start downloading the recovery package.
Be patient as you wait for the software to finish downloading the package and performing the required operations to remove your Android device's lock.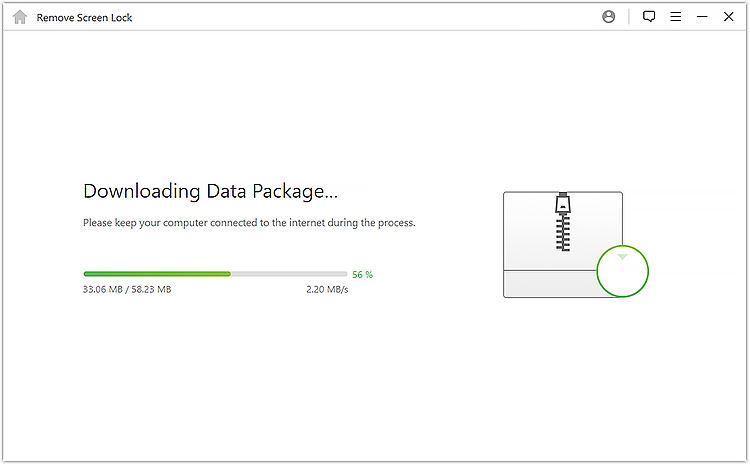 Step 6: Upon the successful completion of the unlocking process, you'll be notified via an on-screen notification/message. Finally, you can disconnect your device safely and access it with no Screen lock restrictions.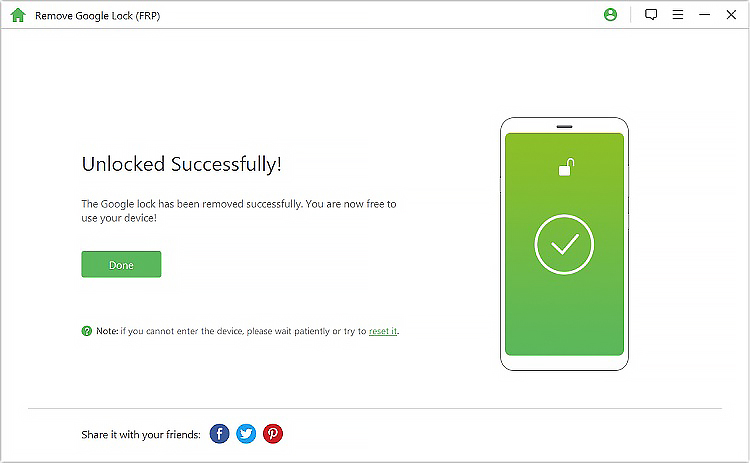 This is the most efficient way to unlock your Android device without having to factory reset it.
Unlock Android phone without factory reset using ADB
When compared to using dr. fone toolkit, this method is far more technical. Whereas it won't factory reset your device, it will remove your device's native lock. This way you could unlock your phone password, pattern, or pin.
The steps below show how this method work: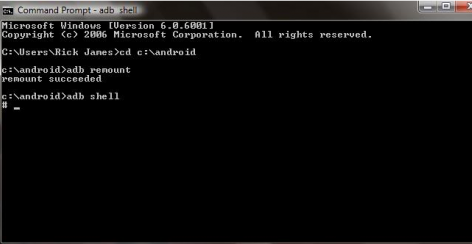 1. Visit the Android developer website and download the Android Debug Bridge (ADB) Package.
2. Ensure you download and install all the developer tools that are required to execute the developer task.
3. Connect your Android phone to your computer via a USB cable and launch the Command Prompt.
4. Head to the location where you installed the ADB package on the system and input this command: adb shell rm/data/system/gesture.key
5. Finally, click enter to run the command. After a few seconds disconnects your Android device and restart it (in the normal mode)
How to Disable the Lock Screen in Android?
While the lock screen on your phone shows you notifications (messages, calls, emails, etc.), time, and adds a layer of security, it's still doesn't give you full access to your phone. To make things worse, it slows you down when you need to access your phone instantly.
If you feel this way and you're less concerned about your security, then you can easily disable your lock screen.
Here's how you do it:
1. Go to "Settings" on your Android phone
2. Click on "Security"
3. Click on "Screen Lock"
4. Input your password or pin
5. Click "None"
6. Tap "Yes, remove"
Simple and easy. Now anytime you want to access your Android device, you'll instantly be taken to the home screen. If it reaches a point and you want to enable your lock screen again, just follow the steps above, and select whichever lock you want on your phone whether it password, fingerprint, swipe, pin, or pattern.