It is often asked:
I recently changed my password lock on my LG, but the chagrin is that I forgot my new password and I tried a few times guessing the code but it turned out Retry-after, stopped me from typing again. Don't know why I think the password is the password that I just typed and displayed wrong. What can I do then? How can I unlock my phone to do what I'm about to do?
Since most of the Android device is running the new version of Android (5.0 and Up), there is no direct access to enter "Forget password" or "Forget Pattern" to bypass your PIN, password, pattern or fingerprint. You should use new approaches to complete lock screen removal. Below are the step-by-step suggestions for you.
Method 1: Unlock LG Phone with Google Find My Device
Method 2: Unlock LG Phone with Locked Screen Removal Toolkit Without Data Loss
Method 3: Unlock LG Phone Using ADB Command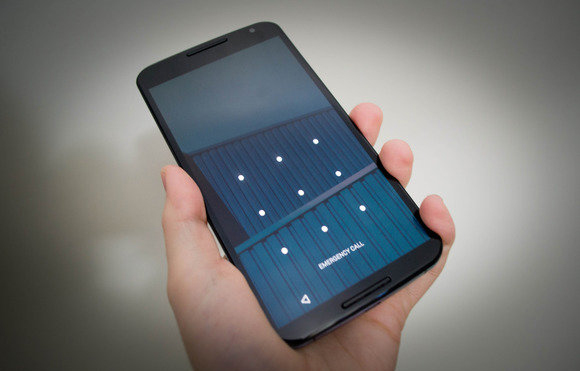 Method 1: Unlock LG Phone with Google Find My Device
This method will factory reset your phone as well as wipe the locked screen with Google Find My Device remotely control feature. Keep in mind that you will lose your data.
Note: Make sure you have configured a Google account on your LG device, it will turn on the Google Find My Device feature automatically so that you can remotely control your phone. You can check this option in Settings > Google > Security > Find My Device > Remotely locate this device & Allow remote lock and erase.
Only have you enabled the feature can you go on the steps below.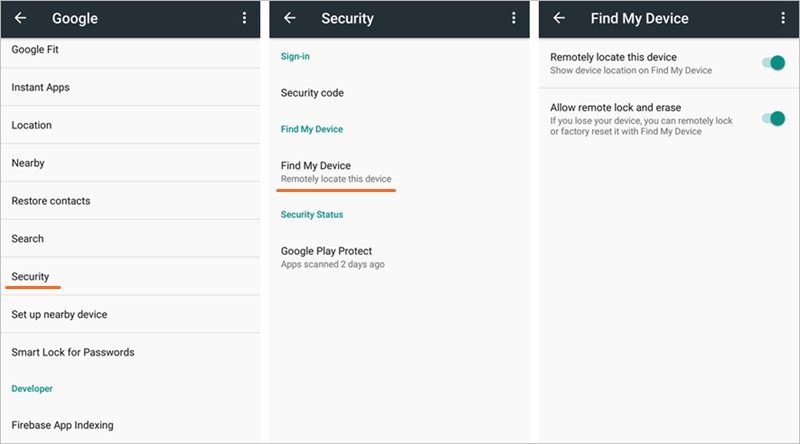 Step 1: Install Find My Device App on another device or directly go to Google Find My Device website on browser.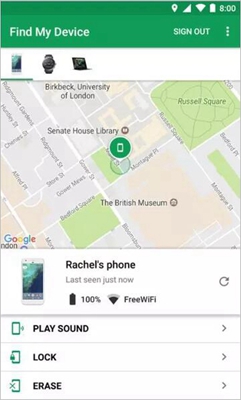 Step 2: When asked, sign in the google account that used in your LG device.
Step 3: Next, you can see device list and three options: Ring, Lock, Erase. Click on "Erase" to go on.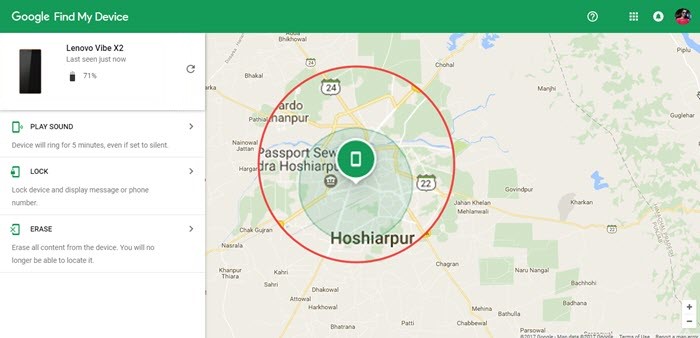 Step 4: Now Google will erase all your contents and settings as well as lock screen from your device.
Method 2: Unlock LG Phone with Locked Screen Removal Toolkit Without Data Loss
Using Google Find My Device to unlock your device will lead to data loss, so I recommend the powerful Locked Screen Removal toolkit to unlock your LG phone without data losing. The Locked Screen Removal is easy to handle and effectively supports you to unlock your screen. After the simple and quick operation, your data will not be lost at all.
Download WinDownload Mac
Step 1: Install and launch the Android Lock Screen Removal on computer. Select the "Lock Screen Removal" on the first window.
Click on the button "Start" to begin the lock screen removal.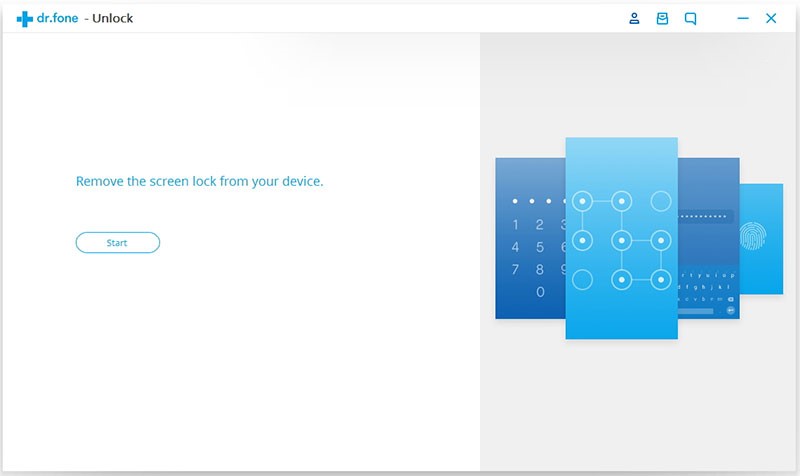 Step 2: Connect your phone to computer via USB. You will get a window to select your phone's brand name and device model.
Choose the right device model from the drop down list. Then click on NEXT button.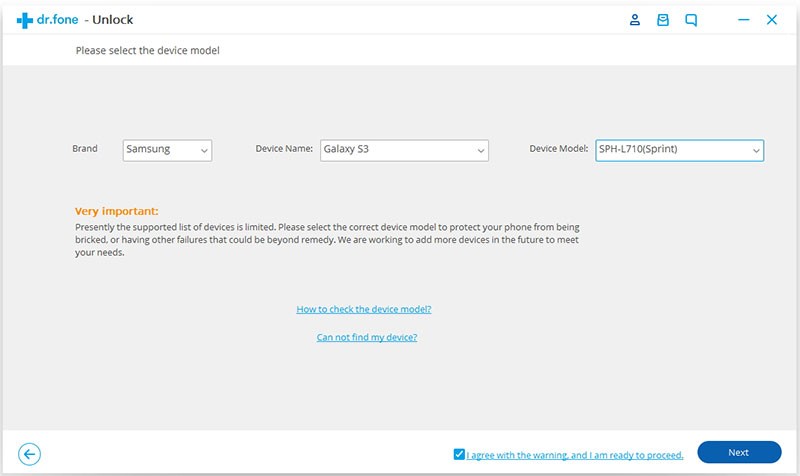 Step 3: Next you should enter the Download mode on your phone for the toolkit to download recovery package for your phone and recover.
1. Turn off your LG phone and disconnect USB cable
2. Press and hold the Volume Up button and plug in the USB meanwhile
3. Release the button once the LG logo appears on the screen. You have entered download mode by now.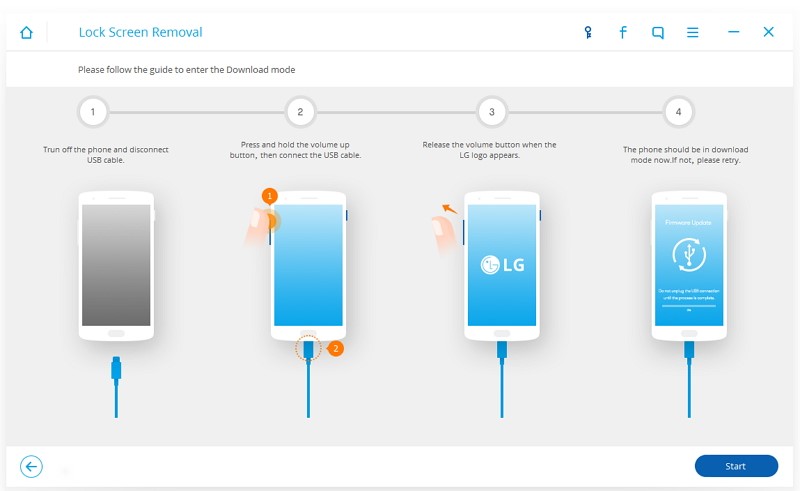 Step 4: Wait for the software get ready to remove the locked screen. Click "Remove" button as soon as you get it.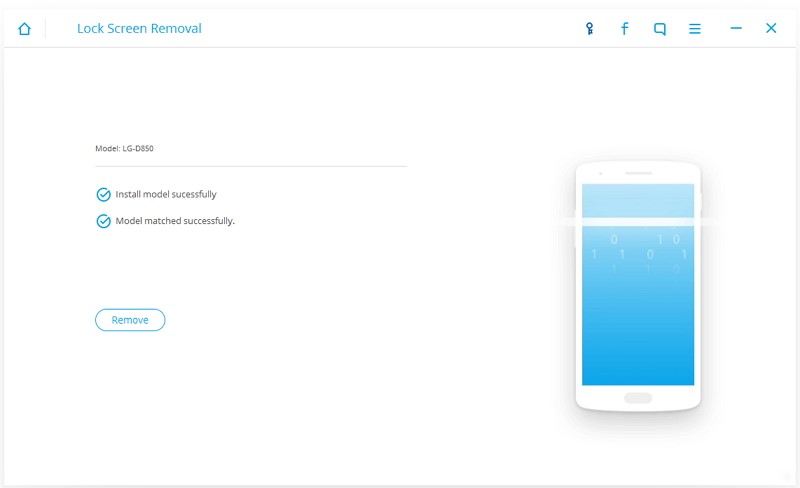 Finally you will get a good news that your lock screen is removed successfully.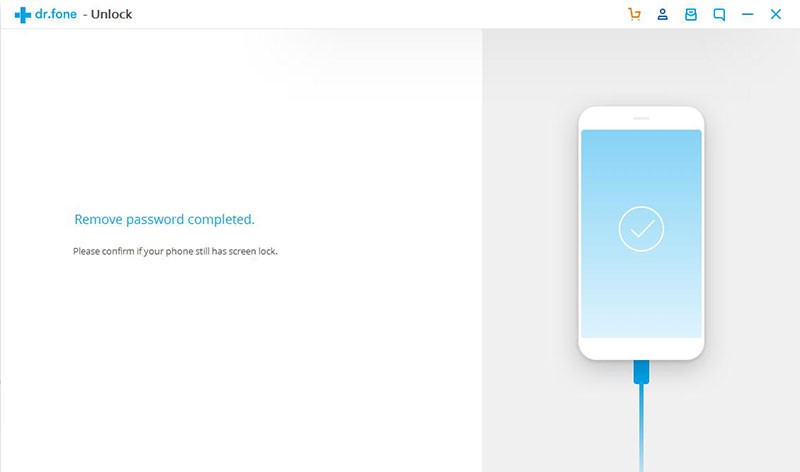 With Android Lock Screen Removal you don't need to worry about any data loss. The toolkit can protect and keep your data safe whenever and whatever it does.
Download WinDownload Mac
Method 3: Unlock LG Phone Using ADB Command
This is a somewhat complicated alternative. Follow the steps one by one carefully you can also get a good outcome. Above all, download the Android SDK and install it on your computer.
Note: This works only when you have enabled USB debugging on your LG phone previously.
Step 1: Download and install Android SDK, Launch Android ADB.
Step 2: connect your LG to computer using USB cable.
Step 3: Open the windows CMD command window and enter the command, the command should be "adb shell rm /data/system/gesture.key". Press Enter once you have inserted the command.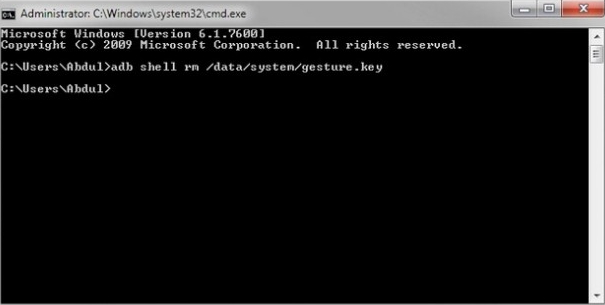 Step 4: Disconnect your LG and restart it. Don't forget to set a new passcode when your LG turn on.
To sum up:
Google Find My Device is a very convenient way and it is free. But it has the disadvantage of data loss. Similarly, the third one, Android ADB is free too but it needs previously enabling USB debugging on your LG and it's quite complicated. So the Android Lock Screen Removal Toolkit is a good way that doesn't need any preconditions, if you are willing to pay a little.