Forgetfulness is an aspect ingrained in us so it's not so much of a big deal when you forget your phone's pattern, password, or PIN. Being locked out of your phone can be very stressful, especially if it's your only way to communicate and store important files. But don't worry no more. You can factory reset your locked android phone to remove the screen lock.
This guide will take you through the process of factory resetting a locked android phone. Also, you get to learn what you should do before factory resetting your phone. Continue reading to learn more.
Things you need to know before factory resetting your Android
Factory reset your locked phone from the bootloader
Bypass the lock screen without resetting your phone using a toolkit.
Things you need to know before factory resetting your Android
Factory resetting your device can lead to the permanent deletion of your saved data and settings. So, it's wise to back up your data, and here some ways you achieve it.
• Check your account sync status to make sure everything needed to be backup has been backed up.
• If you're using Google photos, ensure your videos and photos are backed up.
• Backup everything (photos, videos, documents, and, texts) on an external storage device before resetting your device.
• Sync your contacts with Google sync so you can retrieve them after resetting your device.
Factory reset your locked phone from the bootloader
If you have tried all the passcode, password, or pattern you can think of but you can't still access your locked android device, then you can factory reset your phone. You can factory reset your phone even when it's completely locked. It only takes a simple step. But there is a catch; factory resting your phone can erase the data saved on the device, especially if you haven't backed up your data.
If you're still willing to go through with this process. Then follow the steps below:
1. Switch off your device
2. Next, press the Volume Up and Power keys simultaneously.
3. Continue pressing the buttons until a logo appears, then release the volume button.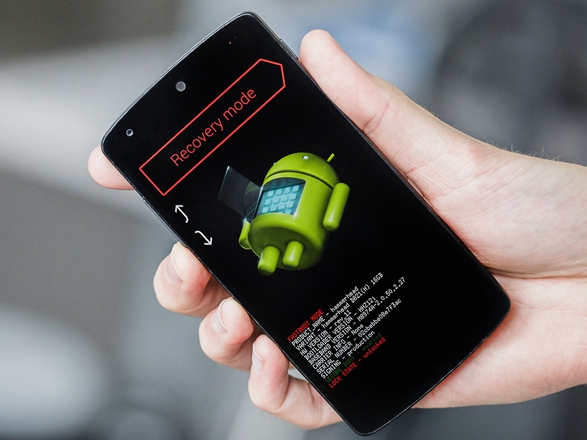 4. Don't let go of the power button until you're taken into "Recovery Mode".
5. Use the Volume up and down buttons to navigate through the options until you reach the "Factory Reset" option. Use the power button to select the option.
6. The device will ask you to confirm your selection so you can proceed with the operation. Select "Yes" to continue.
7. Next, select the option of "wipe data/factory reset" and continue.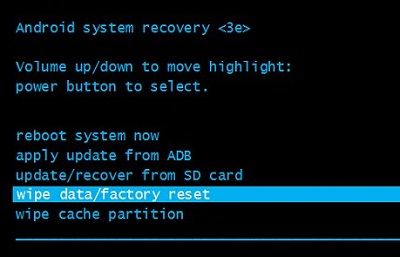 8. Once the data is erased from your device, a "Reboot" option will appear. Select it to restart your device.
After the factory reset your phone will look new again, lacking all the data and setting you had saved.
Bypass the lock screen without resetting your phone using a toolkit.
You can easily bypass your screen lock using third-party software. One of the software that stands out of the rest because of its efficiency and simple interface is the FORecovery – Android Lock Screen Removal. This software can help you unlock an Android Phone Lock screen.
FORecovery toolkit supports a wide range of android devices from the newest Samsung Galaxy S20/Note, Moto G6, Google Pixel 4, and can be operated on both Mac and PC and Windows computers. With its help, you can remove any type of screen with no difficulty, even if you lack tech skills. It's safe to use and a superb way to protect your smartphone from any harmful actions.
How to use of Forecovery to bypass the lock screen
Regardless of the screen lock, you can use these few steps to unlock your android phone with the FORecovery toolkit.
1. Download and install the software to your Windows PC or Mac. Next, connect the Android device you wish to unlock to your PC via a USB cable.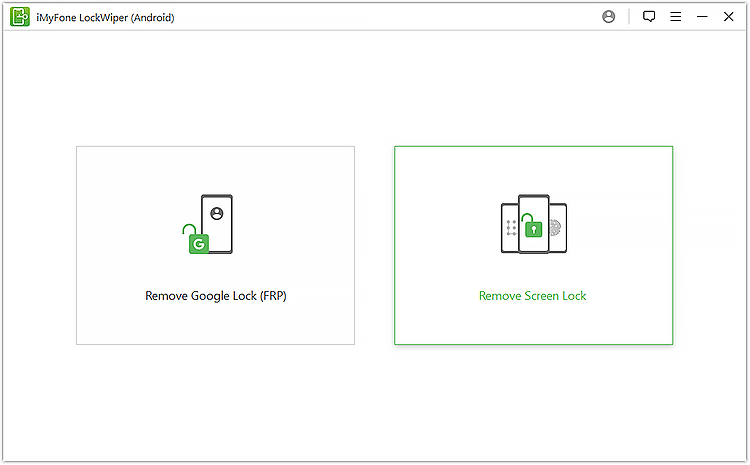 2. The program will automatically detect your device. If the program cannot detect your device, head to the dashboard, and select your device. The program will download and save the unlocking firmware for your device.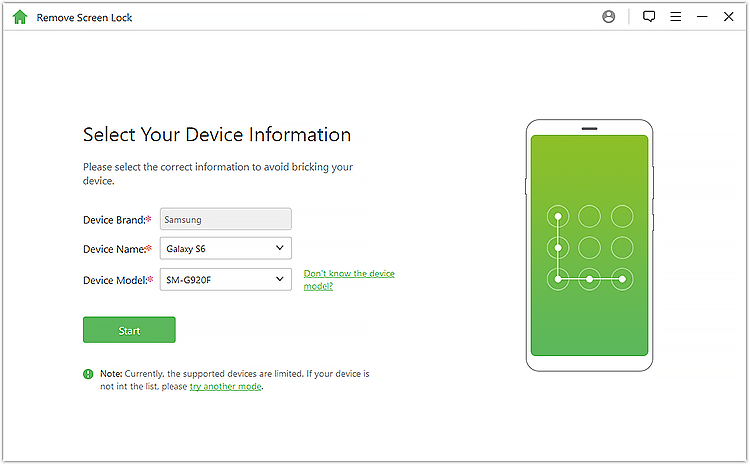 3. After the firmware download completes, follow the on-screen instructions to unlock your android device locked screen.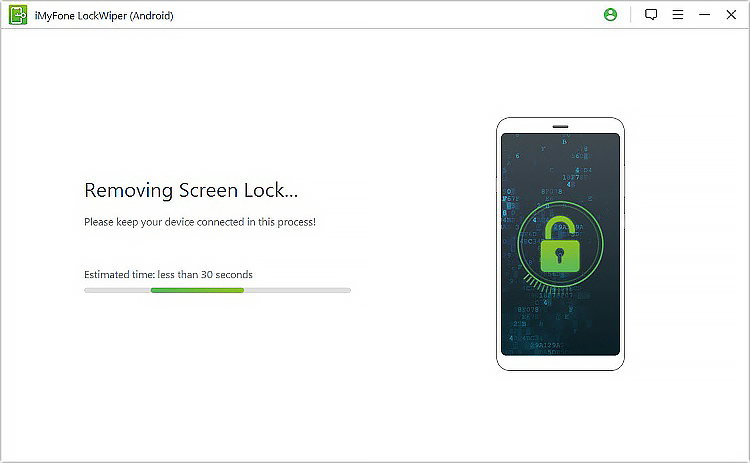 4. You have to place your smartphone into recovery mode by following the instruction on the screen without disconnecting the device from the PC.
For Samsung Galaxy (from the newest Samsung S20/S10, Note 10, and earlier Samsung Galaxy S9/S8/S7, Note 9/Note 8), the toolkit will bypass the lock screen without resetting your phone.
For other Android devices, the toolkit will factory reset your device to wipe all your data as well as the lock screen setting.
5. Be patient for some minutes as the software commences the removal of your device's screen lock. Once the process is finished, restart your smartphone and use it normally.
Note: If you use FORecovery without backing up your data, you might lose all of your data because the FORecovery might format your device. Backup your data before using this toolkit.
This toolkit is your best bet to get back into your phone after being locked out.