The worst scenario you can ever find yourself in this modern world is being locked out of your smartphone. Today, having a phone is a way of life. Wait! It's a necessity. We depend on our phone for communication, storing data, and entertainment.
That why it's easy to understand why some people become so anxious when they can't access their phones. If you've found yourself in such a situation. Worry no more! We can help you out.
We have found the best solutions that allow you to reset your phone if you've forgotten your password. Some solutions are fast, effective, easy–to- use and with no data loss.
Unlock your Samsung phone using Google Find My Device
Using Samsung Find My Mobile
Use toolkit to Reset Samsung Phone's Password without Data Loss
Reset Samsung Phone Forgot Password in Recovery Mode
Unlock your Samsung phone using Google Find My Device
If your Samsung phone is using Android 5.0 Lollipop or a later android version, then using Google's Find My Phone is your best bet at resetting your device. Your device might have to meet certain requirements before you can use this solution, like being connected to a Wi-Fi or mobile network.
Instructions for using Google Find My Device
1. Go to Find My Device official website, using any browser and sign in to your google account.
2. Select the device you want to reset by clicking its icon and name in the left-upper corner of the webpage.
3. Click "Erase device".
4. Enter your Google account password when prompted
5. Once your device is wiped, you can start setting it up afresh with a new pin or password.
Pros
· Let's erase or backup your data.
· Unlocks your phone
· Locate your phone
Cons
· You can't change your pin or pattern without erasing all your files.
· You can only use it if you're connected to the internet.
Using Samsung Find My Mobile
If you have a Samsung account and you've activated the Find My Mobile feature in your Samsung phone, then you can remotely reset your device. Resetting it means you'll erase all the data on the phone.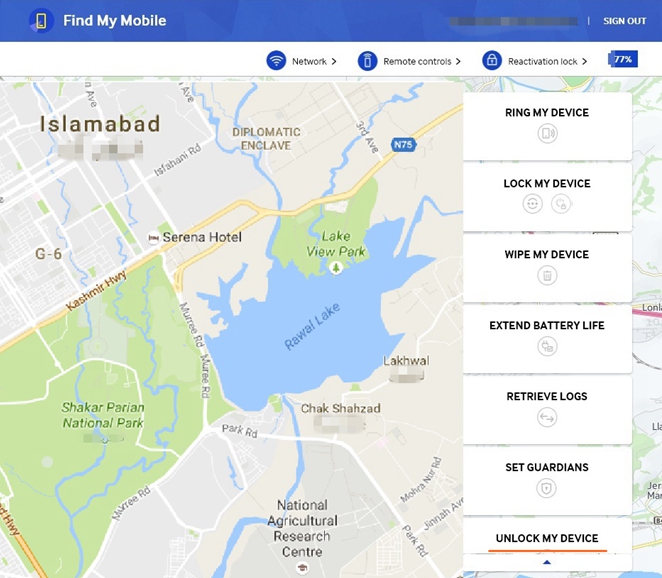 Instructions to use Find My Mobile
1. Go to Samsung Find My Mobile Official Website on your browser.
2. On the Find My Mobile Page taps "Erase Data".
3. Next, tap "Erase".
4. You'll be prompted to enter your Samsung account password.
5. Finally, click okay to confirm the wipe. If your Samsung device is offline, then the resetting will occur when the device goes online.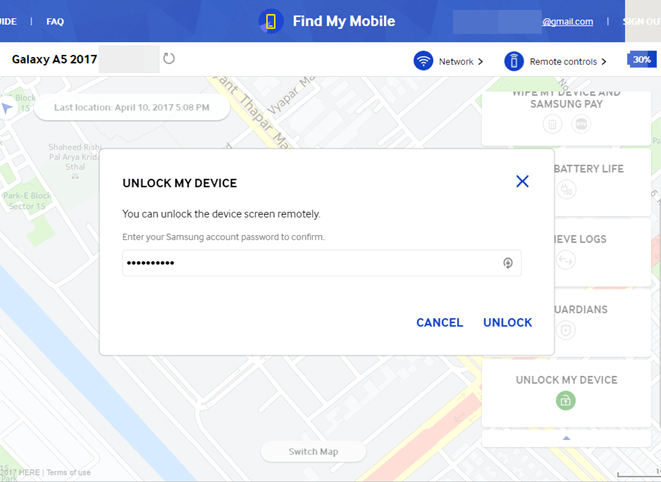 Pros
· Unlock your device remotely'
· Tracks and locates your device easily
· Allows you to lock and erase your data
Cons
· Associate your Samsung account credentials or you won't be able to use this solution.
· You can only use it if you're connected to the internet.
Use toolkit to Reset Samsung Phone's Password without Data Loss
FORecovery – Android Lock Sreen Removal is an effective and fast third-party app that can help you reset your Samsung phone if you have forgotten your password on Samsung Galaxy S20/S10/S9/S8/S7/S6, Samsung Galaxy Note10/Note 9/Note 8/Note 6. And the best part is the process won't delete your data.
These steps will help allow you to bypass your Samsung phone lock screen using Forecovery toolkit.
1. Launch the program, and click "Lock Screen Removal".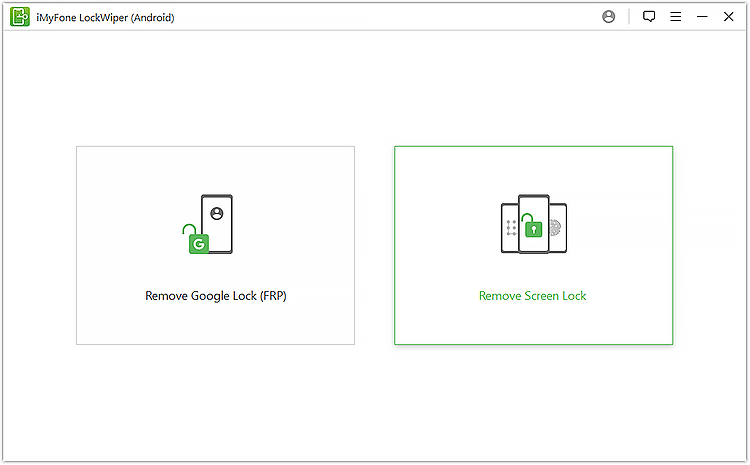 2. Connect your Samsung phone to your computer and select the "Start button" to initiate the process.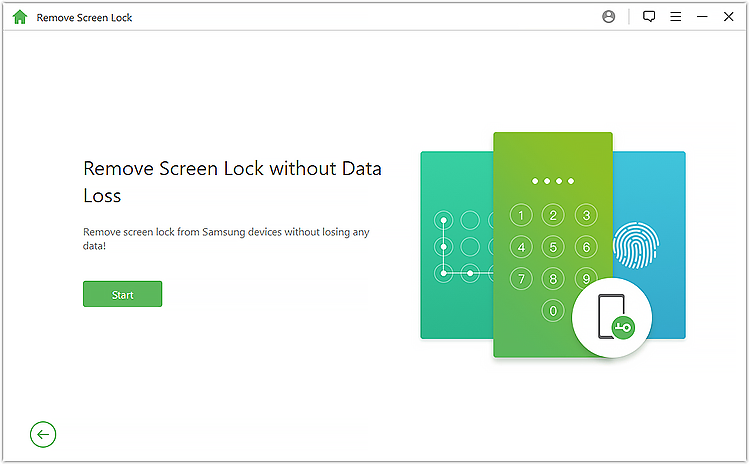 3. The software will start downloading the recovery package. Be patient, the process might take a while before it's over.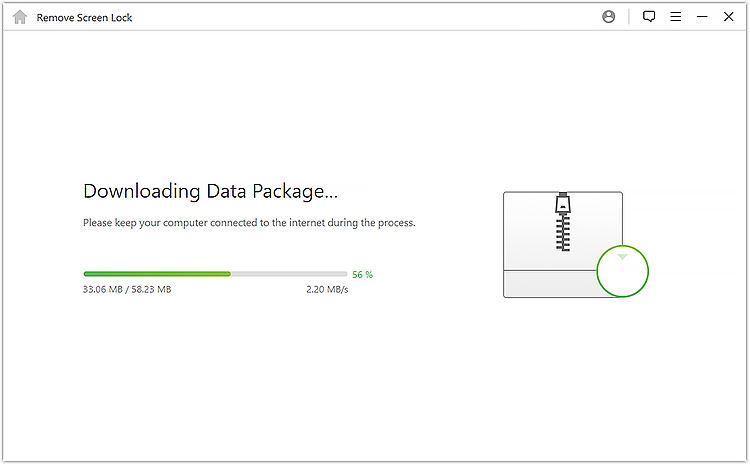 5. Once the program completes downloading the recovery package, your device will be automatically reset. Your data will be safe and you can access them at any time you wish.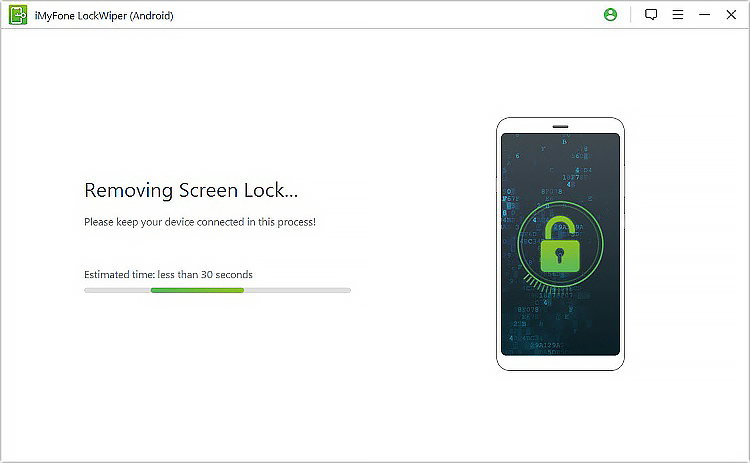 Reset Samsung Phone Forgot Password in Recovery Mode
When you're locked out of your phone, it becomes impossible to access the Factory reset option. However, there is a way to place your phone in Recovery Mode and restore your device to factory setting. This is the only way you can factory reset your device if you've forgotten your password.
Here are the steps you need to follow:
1. Switch off your Samsung phone.
2. Place your device in Recovery Mode by pressing and holding the Volume up and Home button simultaneously along with the power button, until Recovery Mode Screen appears.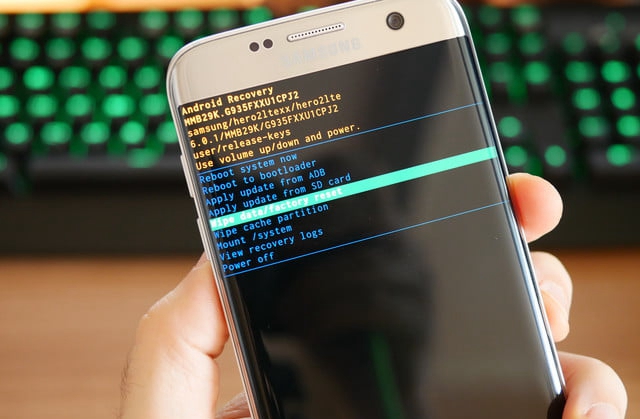 3. On the recovery mode screen press the volume up/down buttons to move to the "Wipeout/Factory Data Reset" options and press the power button to select it.
4. Confirm your option by selecting "Yes — delete all user data". Your Samsung will be rest automatically.
5. Once the reset process is complete, reboot your device. This will take a few minutes, then your device will restart and turn on. Create a new pattern or password.
Even though this process is efficient, it ultimately results in loss of data. But if your back-up your data with google cloud or google account, you are safe. Another catch with factory resetting is that you'll be prompted to use your original google or Samsung account credential to reactivate your phone after you've successfully rebooted it. So, If you've forgotten the original accounts credentials, this might be a problem.