What is recovery mode? Recovery modes are systems which have been built in a wide range of software to allow users to root, wipe data/cache, install system applications or circumvent issues such as viruses, malware or data corruption, which prevent regular use. This is commonly accomplished by not loading the entirety of the operating systems for these devices – important because much of the lower level software is better protected and harder to hack than the final loaded firmware. With this article, we're here to help out users of Samsung devices in both starting your phone in the ever-important Recovery Mode, and in backing up your Samsung data before a full reset.
If you do intent so save some of the data, pictures, movies, or anything else which you have installed on your device then we recommend you use the Android Backup & Restore program onto your PC or iOS desktop or laptop and jump to Part 2 of this article. This is a powerful tool which can help streamline the backup process.
Part 1: How to Reset Samsung Phone in Recovery Mode
Part 2: How to Back up Phone data before Resetting Samsung Device
How to Reset Samsung Phone in Recovery Mode
Before we get started it's important to ensure your device is fully charged. A loss of power in the middle of a recovery process can lead to major issues and damage, so we want to avoid this.
Step 1: Turn your device off entirely. Make sure this is a proper power down, and not a simple sleep mode.
Step 2: Press and hold the Volume Up + Power + Home /Bixby button combination for your device to boot it up. Once it is booted with software update screen, release the buttons you were holding.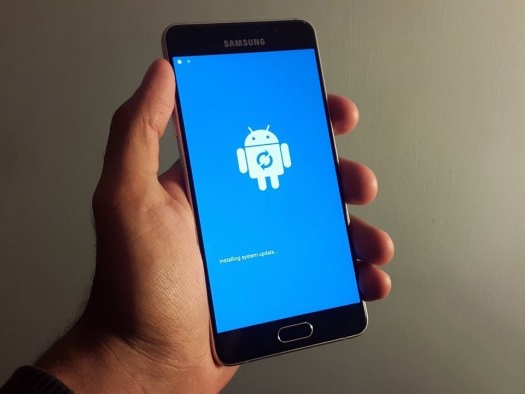 There is no update, just wait for its timeout and another blue screen shows up with a big "!" logo and "No Command" message. This is normal, wait one minute, and the device will go to the recovery menu.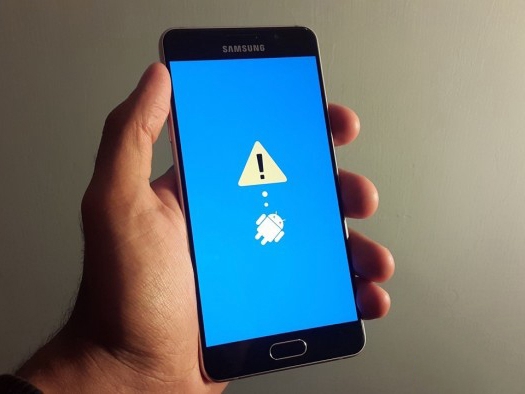 Step 3: From here, if all has gone correctly, you should be placed on an options screen. You will now want to navigate to the 'Wipe Data/Factory Reset' option. Again, this will delete all data on your phone, jump to part two first if you have anything you want to save. When this is selected you will be asked if you are sure, select yes.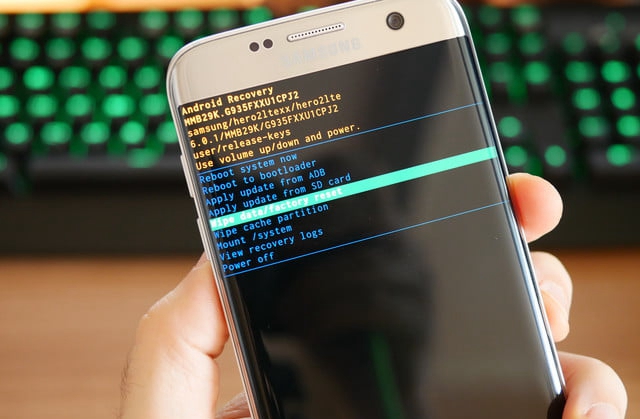 Step 4: Check if it worked. While Factory reset can fix a wide range of problems it cannot repair everything. If this attempt did not correct the issue then try another reset. If that still refuses to produce a result then, unfortunately, the best course of action might be taking it to get repaired by a professional.
How to Back up Phone data before Resetting Samsung Device
We store all types of important and sensitive information on our devices, so often this makes backing up first the best option. For this, we recommend the Android Backup & Restore toolkit to your PC or iOS desktop or laptop. This program is free and works with all Samsung Galaxy S8/S7/S6/S5 Note8/Note5/Note4 devices.
Download WinDownload Mac
Step 1: Download and install the Android Backup & Restore program onto your desktop or laptop computer.
Step 2: Launch the program and, from the interface select 'Data Backup & Restore', next click on "Backup".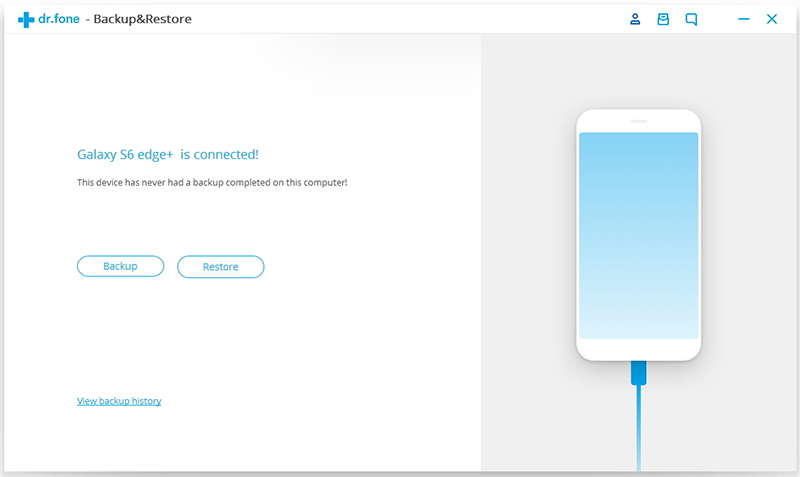 Step 3: Connect your device to this computer using a USB connector cable. On some devices, this will prompt a message to appear asking whether or not you wish to allow USB debugging. Select yes, or okay.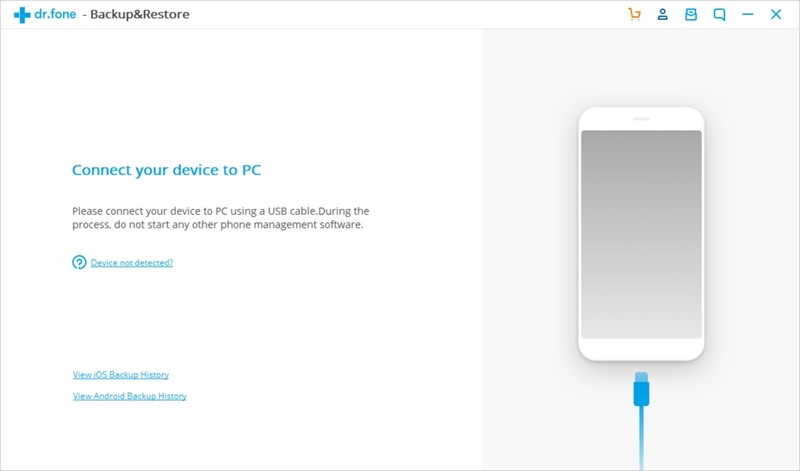 Step 4: Select the types of files you wish to backup. The software will default to all files, though you should only choose to save the ones you care about. Otherwise, you might just be wasting valuable hard drive space.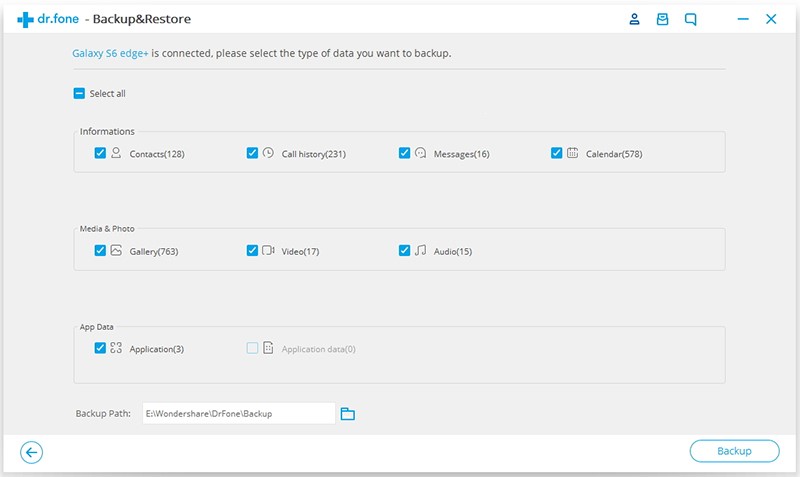 Step 5: Wait for the process to complete. This can take a few minutes, depending on the type of USB connection you have, and the amount of data which is being processed. Do not disconnect your device during this process, leaving it alone until the job is done is your best bet.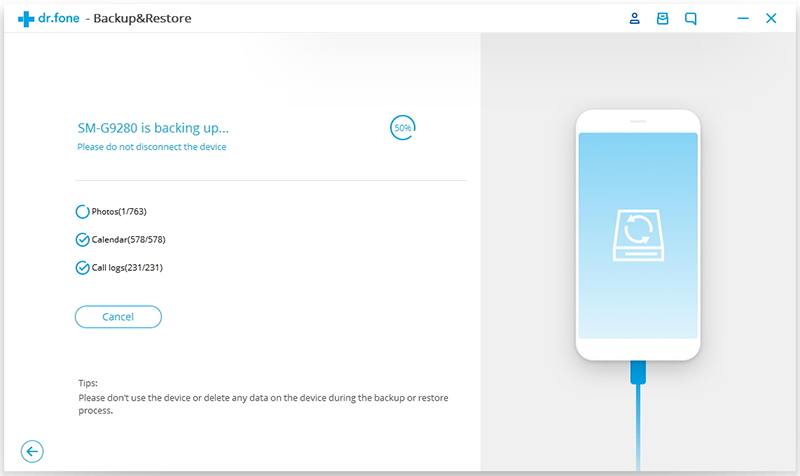 Step 7: You're done!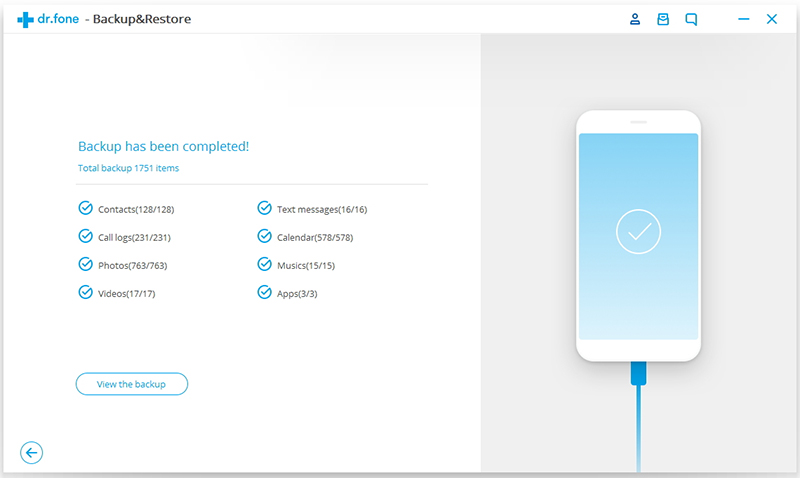 Anything Else?
That depends on you. If you wish to restore the backed up data following a factory reset you can simply follow the same instructions as in Part 2, but choose to restore here rather than backup once you get to step 4.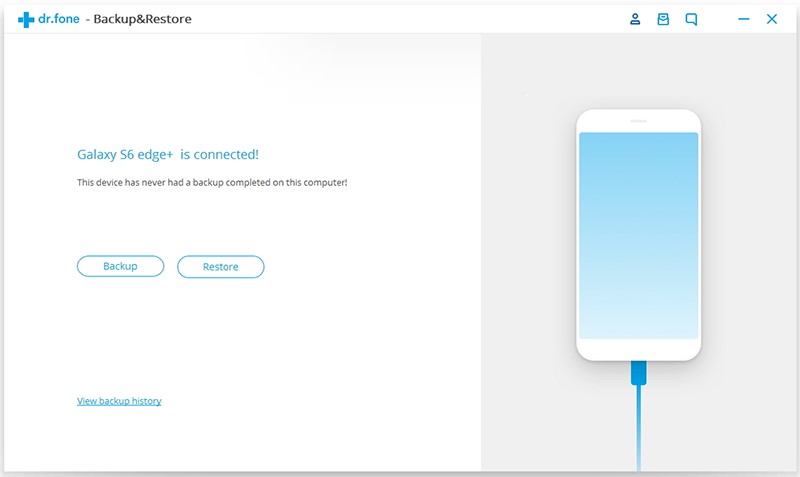 Check to see the files you want to be copied actually went through. The program will list all of the files which the program has backup.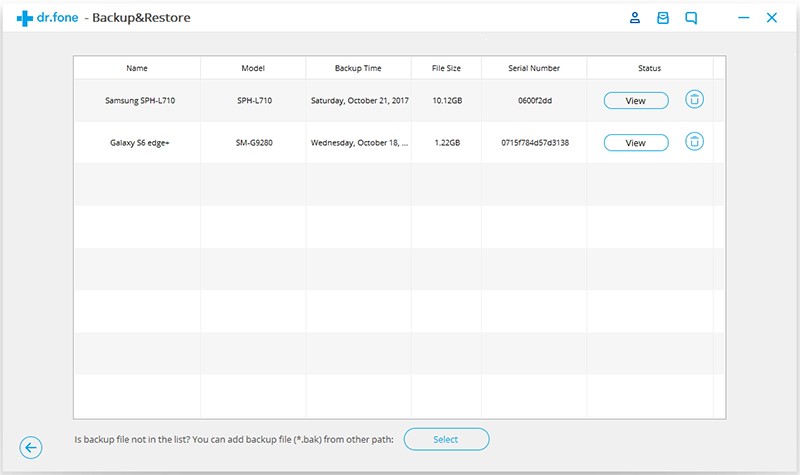 View and select the data you want to restore, click "Restore" button to start restoring.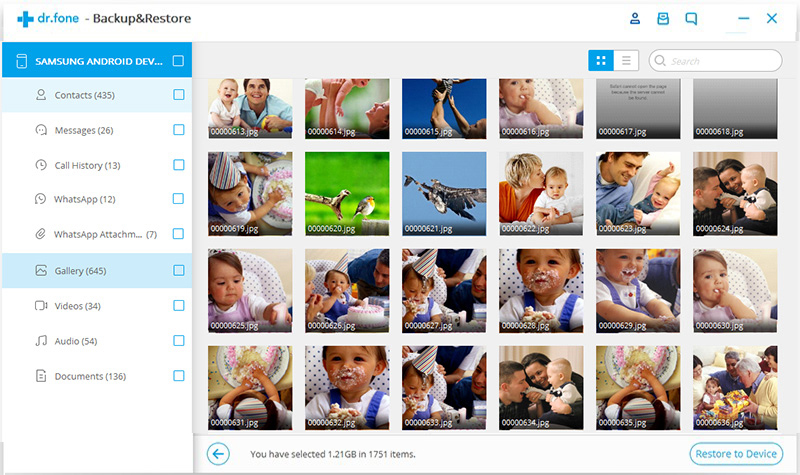 Download WinDownload Mac
Remember to be careful with what you download on onto your device. Be especially wary of downloads which are not from official stores, as these are far more likely to introduce something nasty onto your system. Good luck, and hope we could help!