Your Android smartphone may have wonderful features to offer but do you really think that you are benefiting from all of them without any restraint? If not, then you are missing something significant. Every smartphone has some inherent restraints put on it by the manufacturer or carrier. These restrictions permit the users to access all the features without exercising full control. For this purpose, all you need is to root your Android device and make it administrator free.
Well, the process is not risk-free; if anything goes wrong then your device will become useless as it will not remain eligible for warranty anymore. But as far as advantages or rooting out your phone are concerned, this risk is worth taking for. Further, rooting of any Android phone is not much difficult. It doesn't require complex technical knowledge. The task can be easily accomplished with the help of some easy to use software. All you need is one click to root your Android phone and the rest of the process is spontaneous.
Here is a tutorial about different three most effective software for rooting an Android phone, and a step by step guide for using them.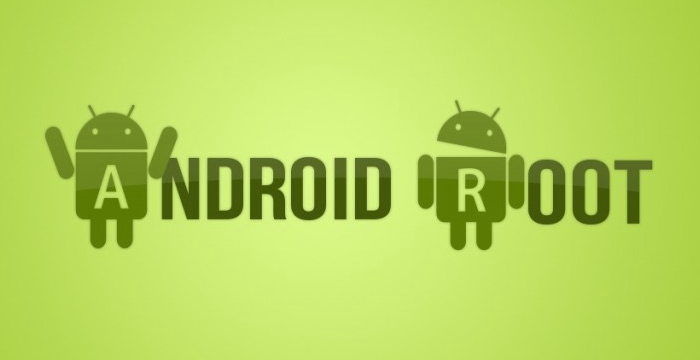 Part 1: One Click to Root Android Phone with Android Root Toolkit
Part 2: Root Android Phone with iRoot
Part 3: Root Android Phone with Kingoroot
One Click to Root Android Phone with Android Root Toolkit
Android Toolkit is the most famous and widely trusted method of getting root access to any Android phone. When we talk about rooting of Android phone then generally few more popular smartphone brands come in mind. However, Android Root Toolkit works for almost 7000 different kinds of smartphones.
Whether it is Samsung Galaxy S/Note, LG, Moto, Google Nexus, Pixel or Sony, OnePlus, you can root any kind of device. Further, the Android Root Toolkit is relatively safe and secure against any risk.
Here is how you can use Android Toolkit
Download WinDownload Mac
Step 1. First of all, install Android Root Toolkit on your PC.
Step 2. Now have a look at the dashboard or toolkit screen. Choose the "Root" feature in the middle.
Step 3. Connect your Android device meant for rooting. Simply connect your Samsung Galaxy, Sony OnePlus or any such phone to your PC through a USB port.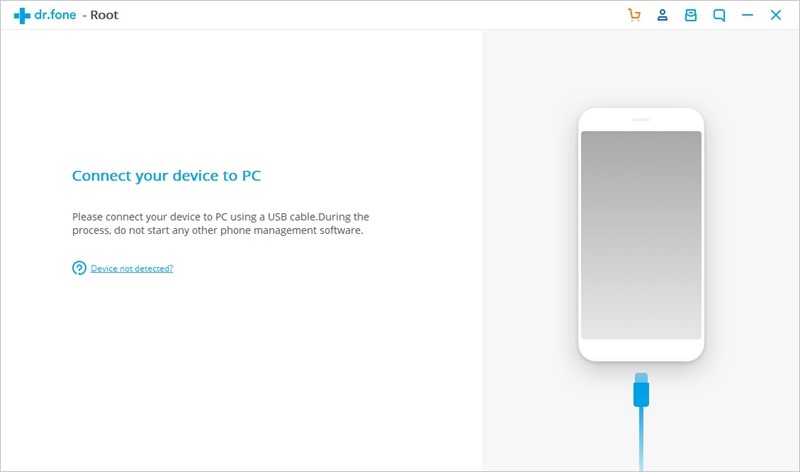 You will not need any manual procedure to connect the software with your phone as Android toolkit software automatically detects the device.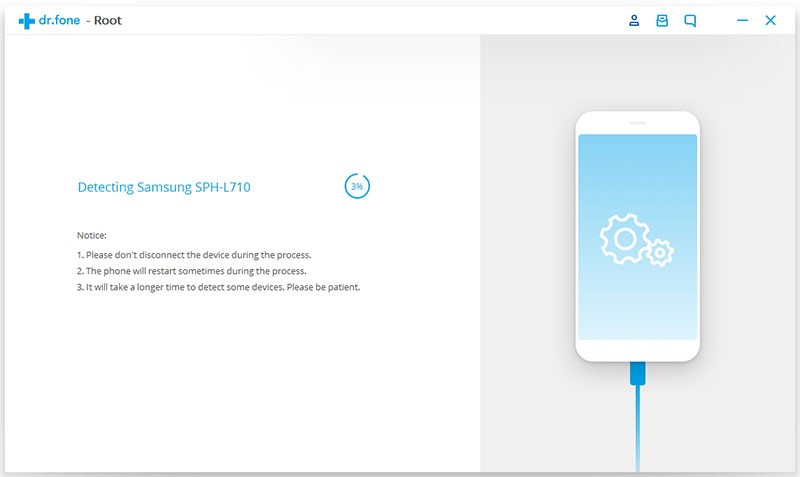 Step 4. Next, the software will give you to option of "Root Now" after it has detected your device and is ready to work.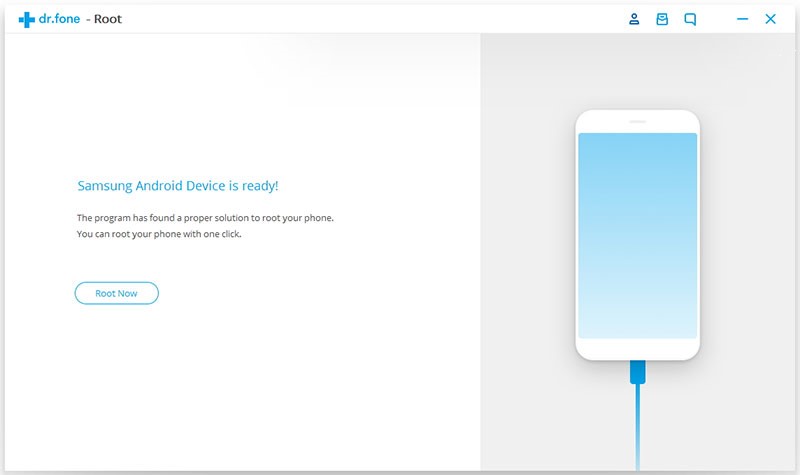 Step 5. The software will take few minutes to root your device. You will need to wait for awhile but after the process is done, you are ready to enjoy full control on your smartphone by using it according to your desires.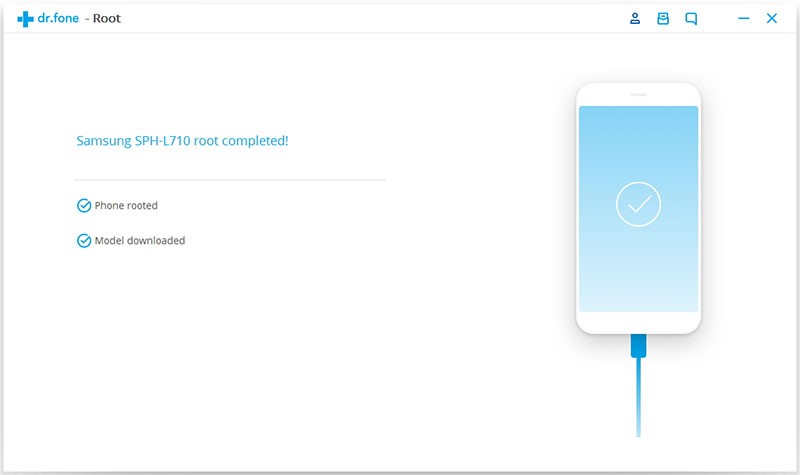 As you have witnessed, all this work is much simpler and can be summed up as one click to root your android phone.
Download WinDownload Mac
Root Android Phone with iRoot
iRoot is another easy to use software, which kind of automatically roots your phone after detection. The only thing you need to take care of is to make a backup of the data, as it is the case with other software.
Here is how the process of rooting your Android device with iRoot follows.
Step 1. Simply download your iRoot software, install it into your PC and launch it. Now, the iRoot is ready to root any Android device it detects.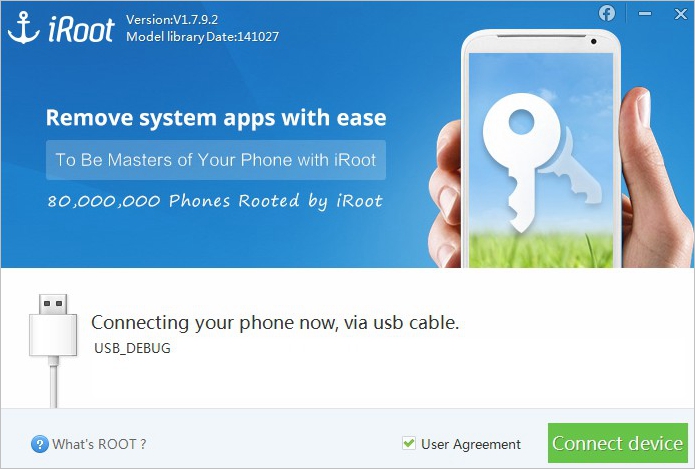 Step 2. Use a USB cable to connect your android phone. After this, you will be asked to enable USB debugging as it is the custom for any such connection. So, allow your PC an access to your permission and you are done with establishing a connection. After this, the software with automatically detect your phone and check for compatibility. Once your device is compatible with software and all the connections have been established, you will see the root option. Just click on that button and let the process to begin.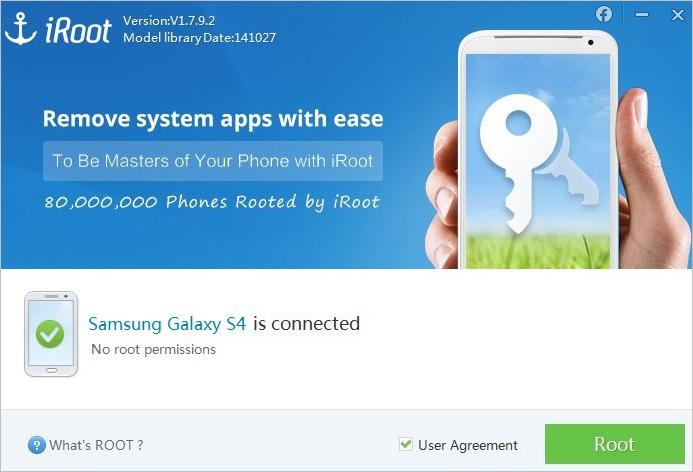 Step 3. The rest of the process follows just like Android Toolkit, rooting your device will start automatically. It will take few minutes for iRoot to accomplish its function and offer you complete authority on your phone. So be patient till the rooting gets done.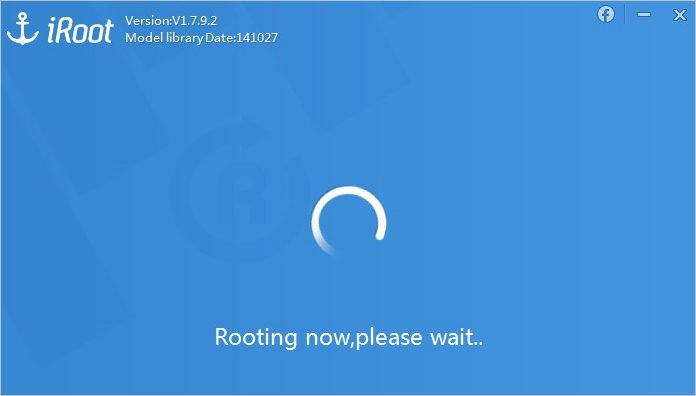 Root Android Phone with Kingoroot
Kingoroot is a user-friendly software for rooting any Android smartphone. All you need is to download it and then initiate the process.
Here is how Kingoroot does it task to allow you an access to all of the features of your smartphone.
Step 1. Just like other software, download and install the Kingoroot. After this launch the software and go for connection phase.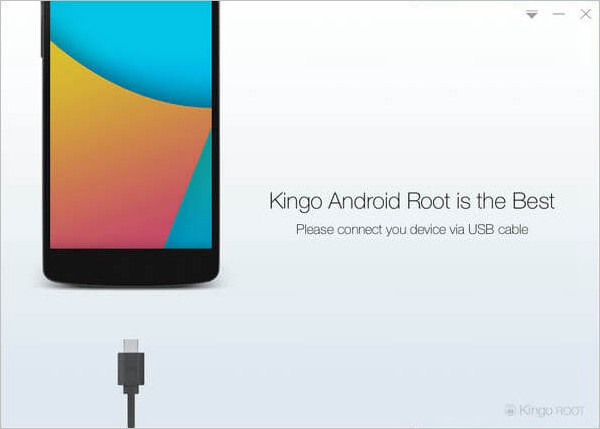 Step 2. Now connect your smartphone to your PC through a USB cable and enable the USB debugging.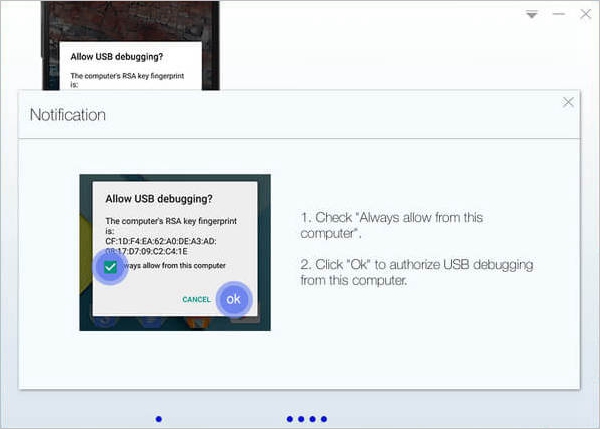 After a secure connection of your device with the software, the Kingoroot will detect the device. After detection, the user's interface of software also shows the status of process and model of smartphone to reveal compatibility.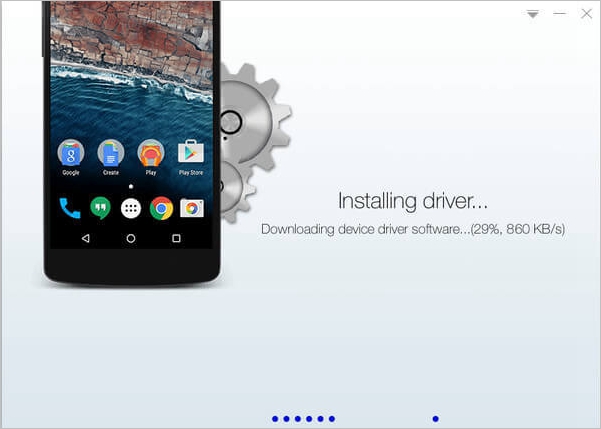 Step 3. At this stage, you will see the root option at UI. Just click on it and software starts its work.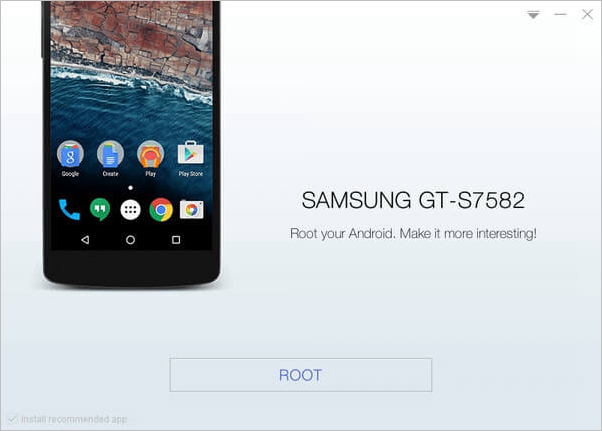 After few minutes, your device will be rooted, enabling you to enjoy all of its features without any restrictions.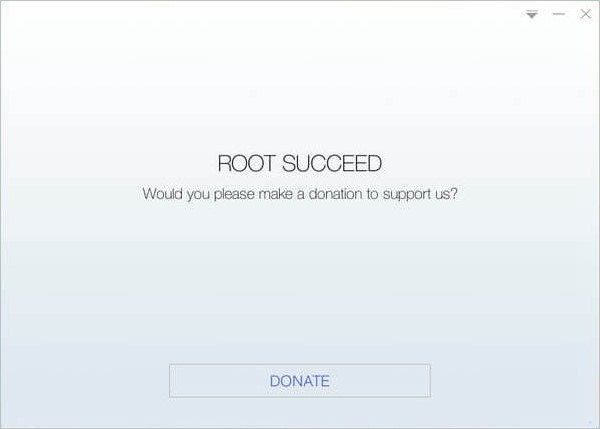 Tips: As already mentioned, the rooting process is not risk-free. Hence, to be on the safe side, it is better to keep a backup of all the data. Further, make sure that all your other equipment like USB cable, devices and software are in ready condition. Also do check for the battery of your phone and ensure it is properly charged to supply power to either of the above rooting procedures [considering they consume a lot of energy].
Conclusion
Whether the rooting process goes in a smooth way or not depends largely upon the quality of software you are using. If the software you are using is compatible enough and works in an efficient manner, then it doesn't offer too many chances of risk. As long as you can avoid the possible negligence situations mentioned above, then everything should turn out just right.