In general, rooting is a way of unlocking the operating system of an Android smartphone. It will help to install applications, remove any unwanted application and update the operating system. Moreover, you can also customize many things in your smartphone. It is like breaking jail. When you will root your device, it will allow to edit, delete or customize the operating system. It is must if you want to update your operating system too. By rooting the device, you can install some restrictive apps on your smartphone too. Therefore, you can customize the operating system and make the desired version phone.
Today, we will give you a complete idea what is root and how to root your android smartphone. It can be Samsung or any other brand. The main way and benefits are same.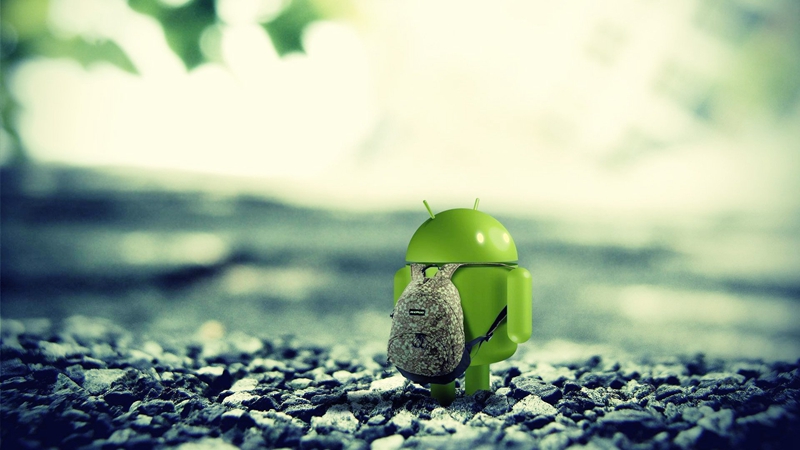 Part 1. Reasons to Root Your Android Phone
Part 2. Preparations for Rooting Android Phone
Part 3. One Click to Root Android Phone with Android Root Toolkit
Reasons to Root Your Android Phone
You will get many benefits if you root your Samsung smartphone. In this section, we will discuss the benefits that you are going to get after rooting the device.
Unlock hidden features & Install incompatible applications
The Samsung phone will limit the use of the smartphone. You cannot get the restricted features and install some apps. However, you can root the device and enjoy installing any apps. Moreover, you can also update the operating system and get the advantages of an updated operating system.
Boost speed and battery life
You do not need to root your device to make it faster and increase the battery life. However, you can get more speed and battery life if you root the device.
Backup Android Phone
When you root your device, you can keep backup anything you want. There is no restriction of creating a backup for your phones.
Block Ads
When you root your device, you can easily block ads. Ads are common when running any app. So, you can easily block the ads approaching in the middle of operating any android app.
Remove pre-installed applications
It is not possible to remove the pre-installed applications without rooting the device. So, you can uninstall the applications that you don't need to upgrade the device performance.
These are the benefits that you are going to get if you root your device.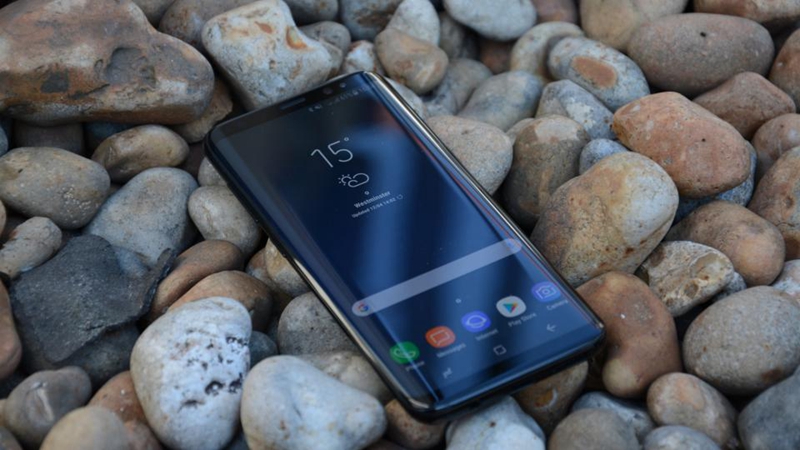 Preparations for Rooting Android Phone
If you want to root your android phone, you need to make preparations. If you don't take the preparations, you will face trouble. Therefore, it is important to keep the following factors in mind.
Know everything before you proceed
1. Learn how to root your device.
If your phone has a warranty, it will violate the rule of the warranty. You will not get any warranty on a rooted smartphone.
Power up Your Phone
2. Enabled the USB Debugging mode on your phone.
On your Android device, go to "Settings > About phone", tap the "Software info" option, then tap "Build number" 7 times rapidly, you will see a message that "Developer options is available".
Next go back to the main settings menu and go to "Developer options", turn on the "USB debugging" switch.
3. Power up your phone.
Your phone should have enough battery to go through the rooting process. So, charge your smartphone fully before you start to root.
Backup your smartphone
4. back up your phone.
If something goes wrong when rooting, you can get back to your previous condition. It is a safety issue for the users.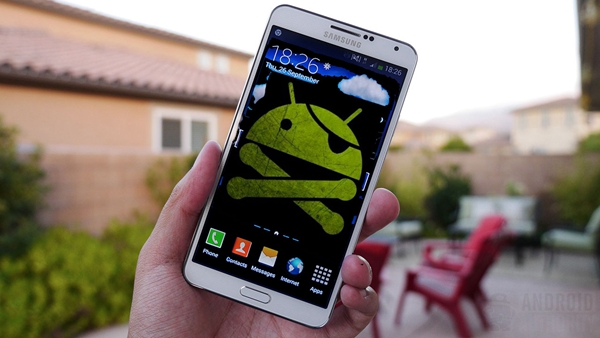 One Click to Root Android Phone with Android Root Toolkit
In this part, we will show you how to root a Samsung smartphone with a single click with Android Root. Rooting has become very easy and simple with this software. It is the most reliable and best software that can root your device easily. The software is easy to install and handle for rooting the device. Moreover, it ensures safe and secure rooting.
Download WinDownload Mac
Step-1: Download & Install the Android Root Toolkit
Step-2: Launch the Software
Start the toolkit and select "Root" from the option. The below screen should pop-up.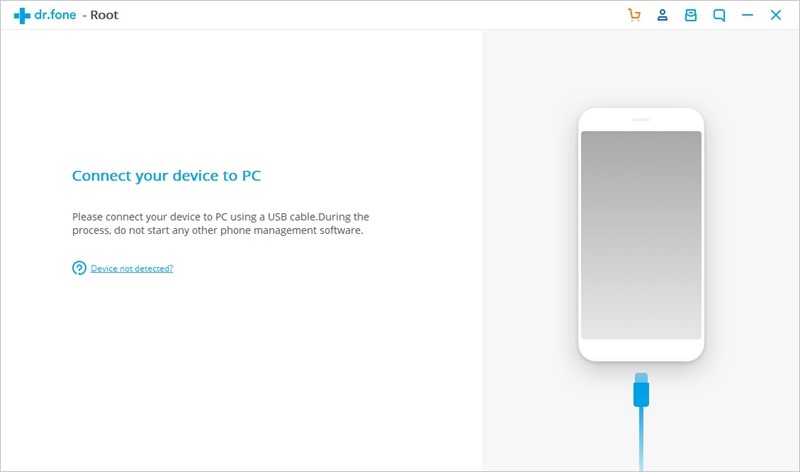 Step-3: Connect your android smartphone to computer
Now use the USB cable that comes with your smartphone. Connect the smartphone using the USB to your computer. It will take some time to detect and connect your smartphone to the computer.
As soon as your smartphone is connected to the computer, it will also connect with the software. It needs some time to detect and connect properly.
Note: If it takes a bit time longer, you need to wait. Or, you can also remove the USB cable and connect. Sometimes the USB cable becomes old and takes time to the connection.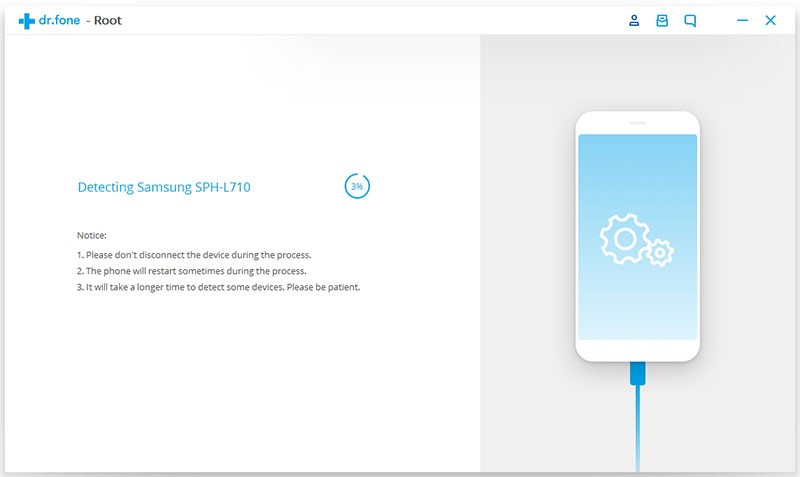 Step-3: Root Android Phone
When the phone is connected with the software, you will get the option to root. Click on the root option and it will continue to root.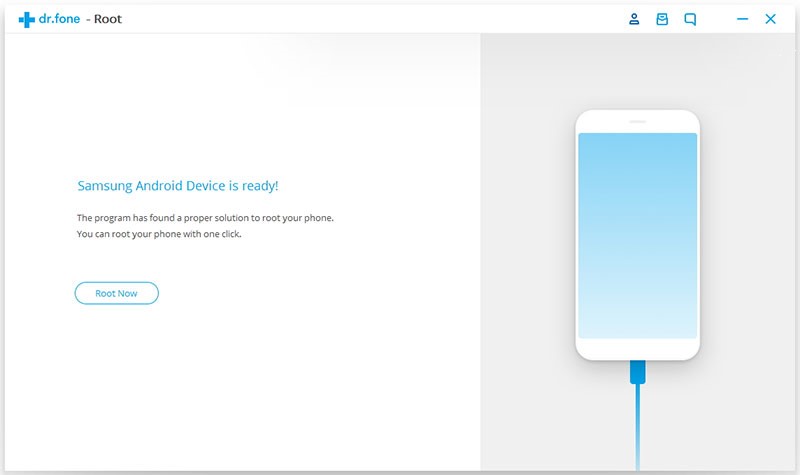 You will get a confirmation root option via a pop-up message. As soon as you confirm to continue, it will start the process. It will take several minutes to complete.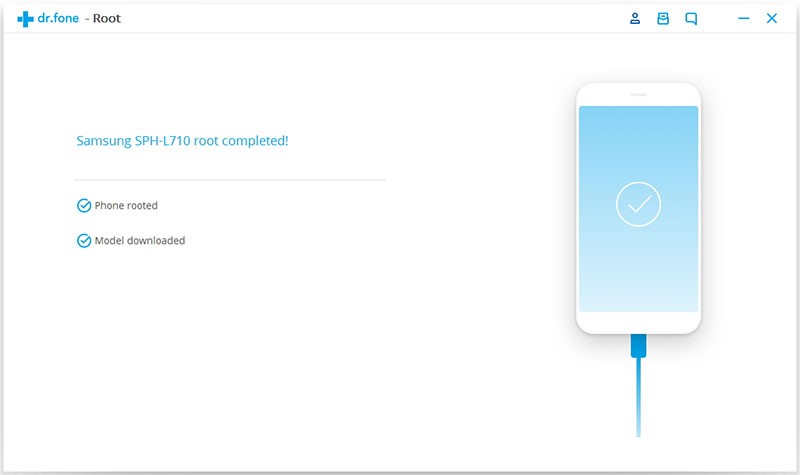 Download WinDownload Mac
Conclusion
Now you know everything that you need to know about rooting your android device. So, you can get the gain on root and get access to the benefits. Make sure you take precaution completely to start the process.
If you want to root but don't know how you can also take the phone to the technician expert. He can help you to root the device. If you have any problem, share with us and we will help for rooting the device