Samsung Galaxy Note 8, being the best Android out in the market from the Samsung manufacturer, is used by many users all over the world. Having an Android phone is sure a good thing. Being able to access all its features, on the other hand, is quite an amazing experience. Well, how can you achieve this? Be it from a friend or peers, I'm sure you've heard someone who wanted to root their devices or have already done it.
Rooting is the act of gaining access to all administrative roles in your device. Once you have rooted your device, you are able to control all administrative rights and access all settings including flashing custom ROMs.
In this review, we aim at showing you the advantages of rooting your device, the disadvantages and the steps required to ensure that you safely root your device and enjoy complete freedom.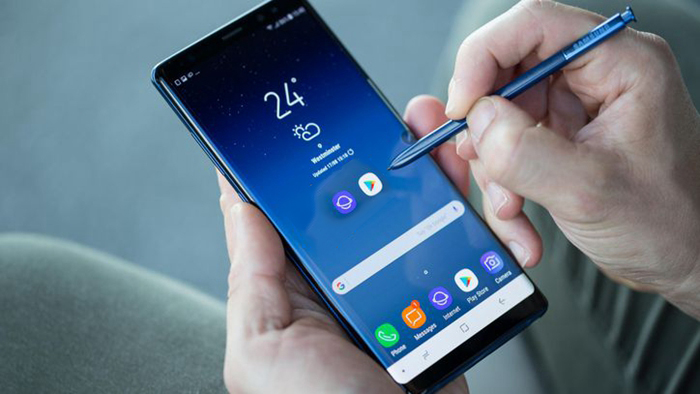 Part 1: Benefits of Rooting Your Android Device
Part 2: Disadvantages of Rooting One's Device
Part 3: Root Samsung Note with Android Root Toolkit
Part 4: Root Your Device Using Kingroot
Benefits of Rooting Your Android Device
You might have heard someone claiming how advantageous rooting your device is and then wondered what some of this advantages were. Among this advantages are;
· Blocking bloatware
Nothing is as boring compared to having to go through carrier bloatware so as to find an item you intend to view on your device. Once you have rooted your device, you can eject this bloat ware thus you won't need to go via bloatware to get to your intended destinations.
· Removing pre-installed applications.
When using a non-rooted device, one may be able to delete some applications but inbuilt apps tend to remain undeleted and thus consume your phone space. After rooting your device, you have the authority to delete this Apps fully and thus freeing phone memory hence speeding up the phone.
· Installing new Apps
With a rooted device, one can add new applications that can be very helpful in increasing device speed and also one may overclock their phone to increase overall device performance. (unless you are sure of what you are doing, I would not advice one to try overclocking their device.
· Changing Android skins
After rooting, you can change the look of your device thus you will find it user-friendly to use and easy to operate. Speak about feeling at home when using your device.
· Better speed and better battery life
Once you root Samsung Galaxy Note, you gain access to many settings and thus you can boost the speed of your operating system easily thus maximizing your devices capabilities.
· Installing custom ROM
Having completed the rooting process, you can easily customize your ROM thus you keep your device in the intended state of being.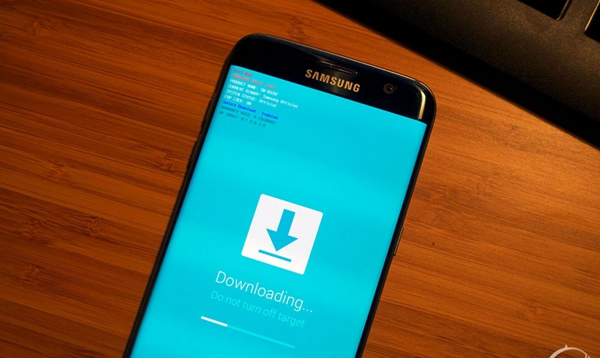 Disadvantages of Rooting One's Device
1. In some cases, one may lose data due to processes that were not fully followed thus one may lose crucial information required.
2. Once you have rooted your phone, the warranty of the phone is tampered with and thus if one looks to get the dealer to fix the device you might have to spend your own money in the process.
3. After rooting your device, you might face update issues and this will surely cause you some minor setbacks thus giving you a hard time.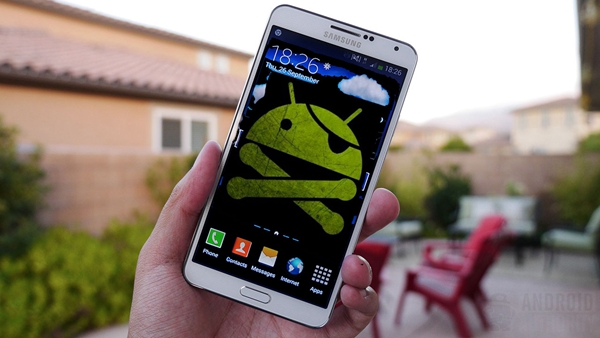 Root Samsung Note with Android Root Toolkit
The fact that you're reading this review shows that you are looking to root Samsung Galaxy note and gain access on Samsung Galaxy Note8, Note 5 or Note 4, etc. If you are looking to root either of this devices, you sure can't find a better solution than Android root. This product is compatible with several Android devices and all its users have given good feedback thus prove that the application works with a high success rate.
If you are looking to root your device without facing the risk of losing all your data or even crashing your phone, Android Root kit is surely the software you need. Follow the steps below and you'll be venturing into the rooted device world.
Download WinDownload Mac
Step 1. Download the Android Root toolkit, install the application and launch it to start your rooting process. On the software interface, you will get a feature named Root which you will need to click so as to start up.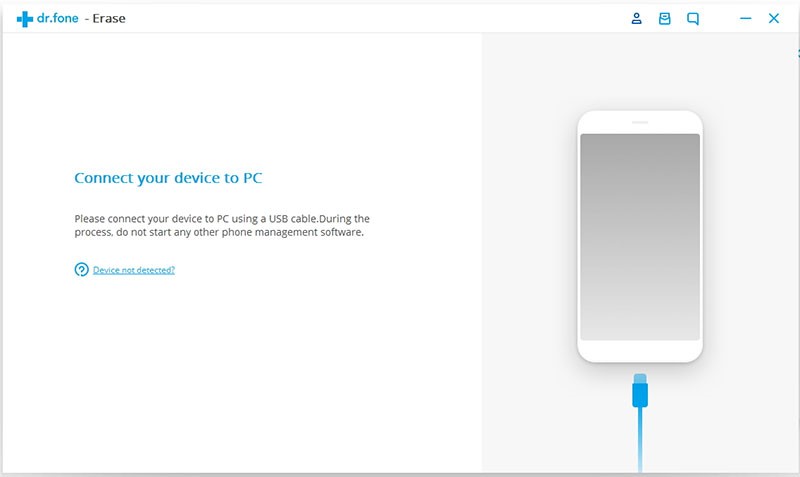 Step 2. Connect your Android device to your desktop using a USB cable. A pop-up will appear on your desktop asking you to allow USB debugging.
To start the step, you need to ensure that you have activated USB debugging feature by going to settings > about phone > Build number and hit it seven times to unlock its developer options. Once you have gained access to the developer options, enable the USB debugging feature and proceed.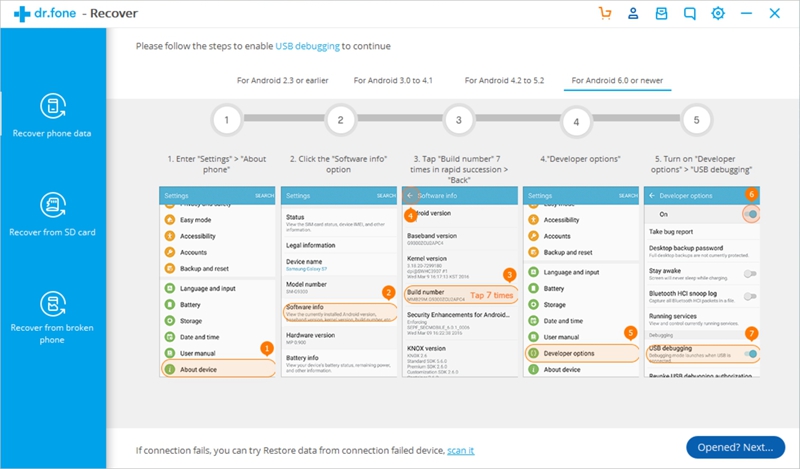 Step 3. the program will ready your device for the process and thus you won't be needed to disconnect the device from the computer during this process.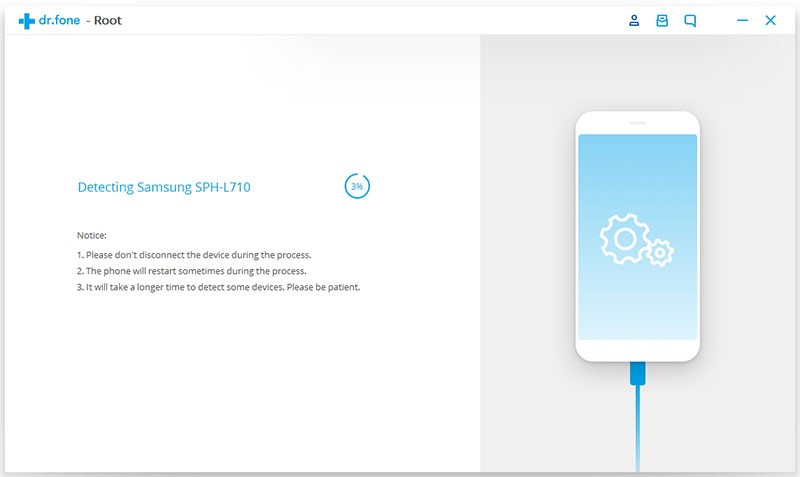 Step 4. After successfully detecting your device your desktop will show a button that will be reading 'Root Now'. Press the button to continue with the rooting process.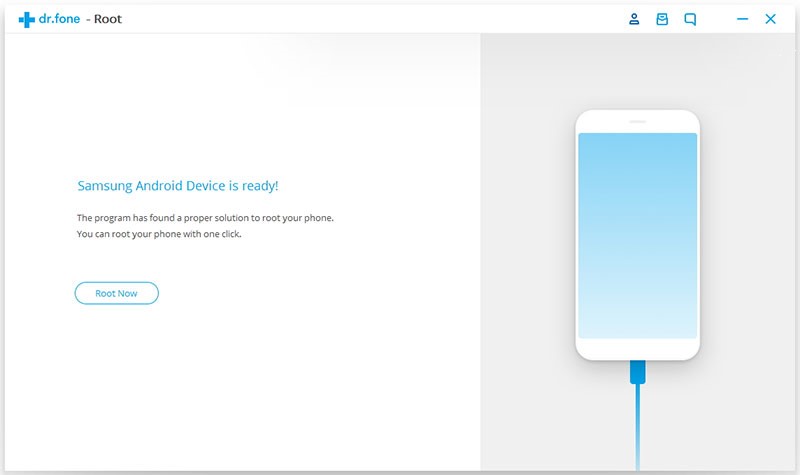 Step 5. When the process is done, the device will send you a congratulatory message to assure you you're done with rooting your device. With this done, rooting Samsung Galaxy is done and thus you can gain access to all areas in your device.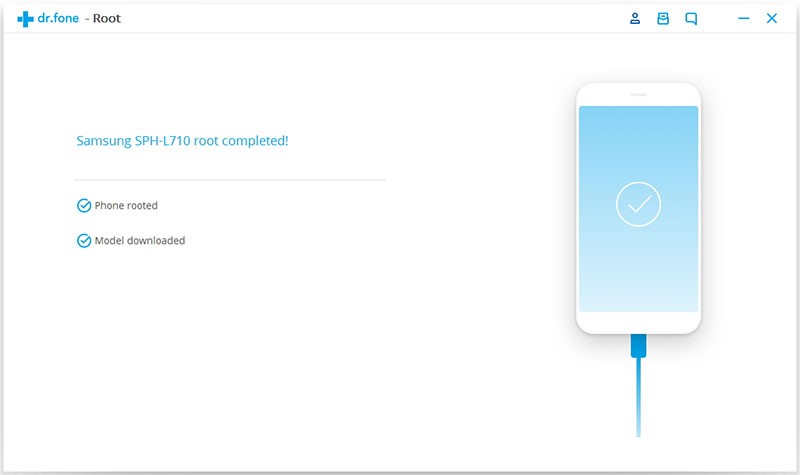 Download WinDownload Mac
Root Your Device Using KingRoot
1. Download the KingRoot and install it on your PC.
2. Run the software and connect your device using a USB cable to the desktop.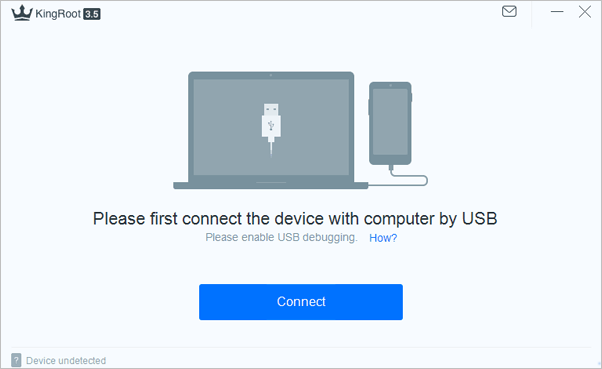 Once connected, Kingroot will notify you of your device thus giving you a go ahead.
3. Enable debugging mode on your device to ensure you can successfully root your device.
Once you enable debugging, Kingroot will show a button 'Start to Root' that will enable you to attempt to root and thus rooting will begin. Do not disconnect your device from the desktop during this process.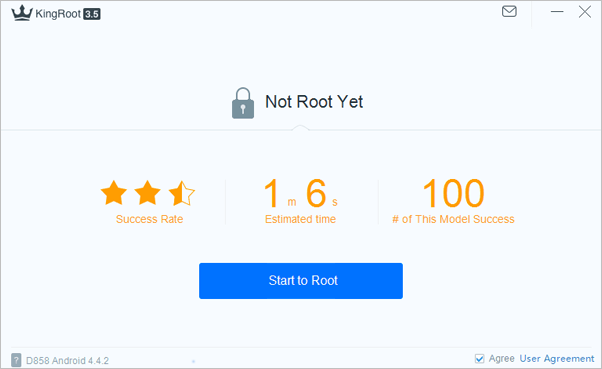 4. Once the process is completed, a huge green tick will appear on your screen and thus you will know that your process has been successfully completed.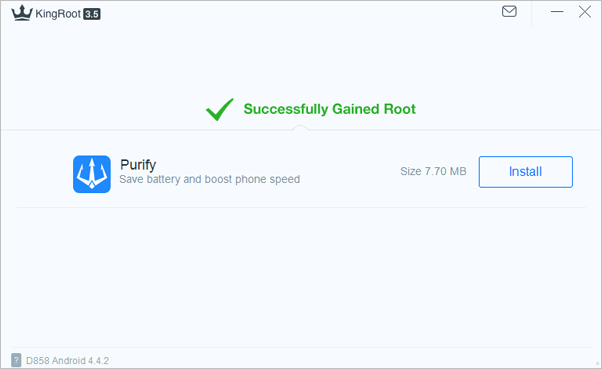 5. After completion of the root, the device will reboot itself and thus you can install the root checker on your phone to see whether the root has been successfully completed.
With this done your process to root Samsung Galaxy Note is done. You can gain access on Samsung Galaxy Note 8/Note 5/Note 4/Note 3 specifically.