Frequent replacement of mobile phones in this era is very normal, in the process of changing Android phone, it is necessary to transfer the data of the old Android phone to the new one, which will help you to handle your new Android mobile phone more quickly. With Apps and App data moved to the new phone, it's more convenient for you to use your new phone. Here's how you can transfer all valuable data of Apps from your old Android phone to your new Android phone.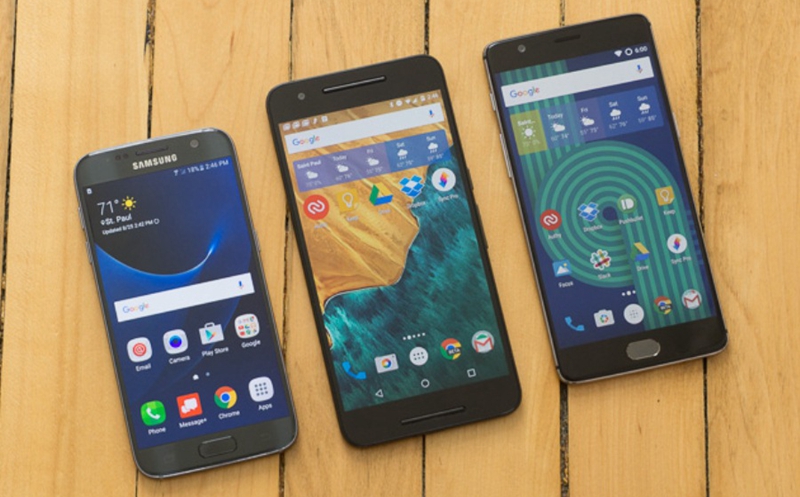 Part 1: Transfer Apps and Data to A New Android via Google Sync
Part 2: Transfer Apps and Data from Android to Another with One Click
Transfer Apps and Data to A New Android via Google Sync
Since Android 5.0, Google sync provides the Application data transfer service. Google will back up your Apps data automatically after your log in to a Google account. And when you set up a new Android phone and associate the same Google account, you will see the option of  restoring old phone Apps and App data . So it's quite easy to switch App data to your brand new Android phone. See how to transfer Apps and App data between Android devices via Google.
1. When you set up a new Android phone (of a Android phone after factory reset), start the system language and network settings.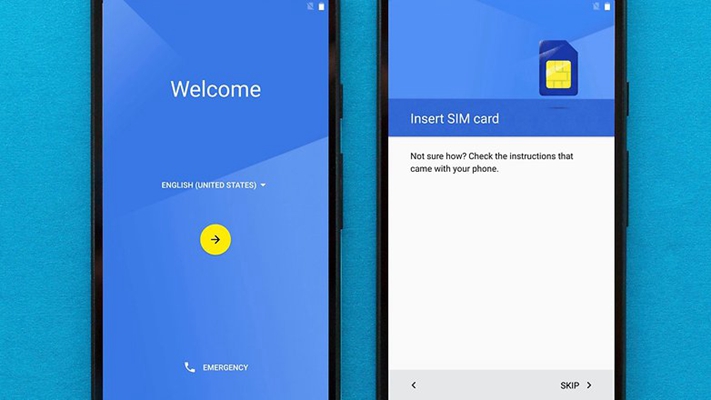 2. Next, you will see a page concerned about asking your access to privacy, choose Accept,  then you can add your Google account used in your old Android phone.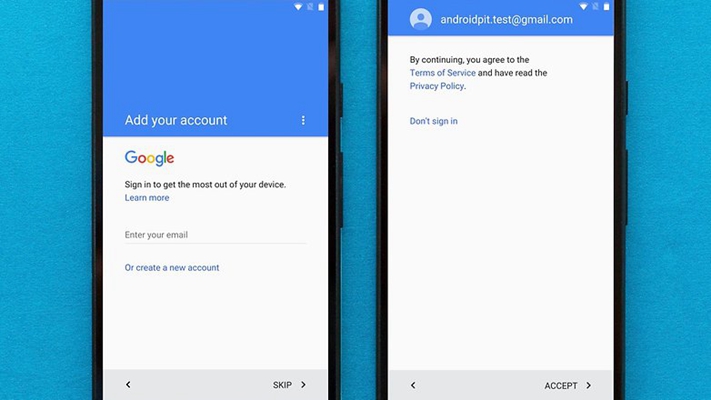 3. You will confront the section asking get your Apps and data from the old device, which is the most important page to transfer Apps and App data. Just select your old Android phone that you want to transfer data from, and restore Apps from it. If you just want to transfer part of your old Android phone's data, you can hit the arrow and choose Apps you want to transfer.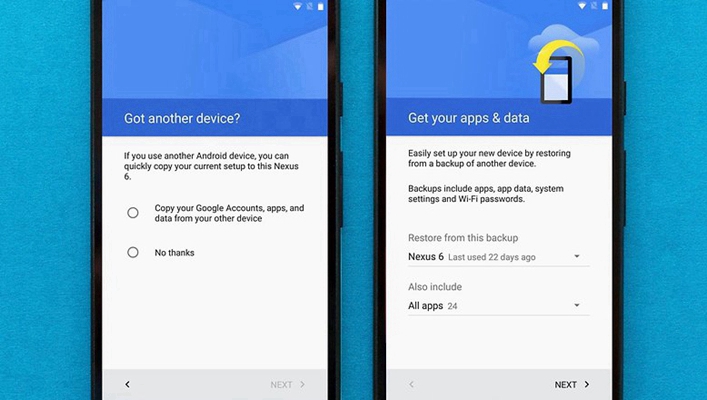 The method via Google is not so efficient and effective, for many times you would get nothing about Apps and its data. If you are transferring Apps and data to another using Android phone you need to perform factory reset first, which may cause data loss. Well, things can be better. But if you use a useful third-party software at once.
Transfer Apps and Data from Android to Another with One Click
Phone Transfer is a toolkit specializing in moving phone data across devices. It is easy and quick to take the data including Apps and App data, pictures, music, video, contacts, call history, calendar etc. with the destination Android you hope to. Within several minutes all the data will stay on the new phone. Time needed depends on how much data you are moving. You can download the toolkit from the website to computer. Then we go as follows.
Download WinDownload Mac
Step 1: Run the toolkit and click on 'Switch' in the main menu.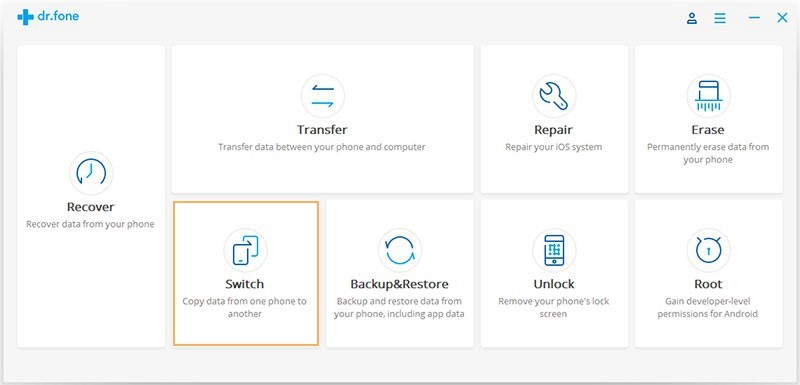 Step 2: Plug your Android phones to computer with USB cables respectively to be recognized by the toolkit.
Step3: Check the source phone and destination phone. The destination box should display the phone you are transferring data to. Click the FLIP if they are not displaying correctly.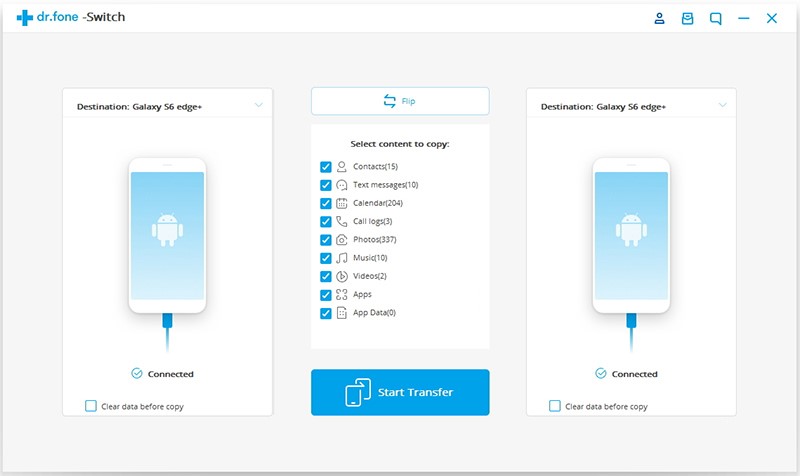 Step 4: Once you have reconfirmed the two Android phones, select the file types you want to move to the destination phone. To select data, check the boxes of the data types one by one. Besides, you can choose to wipe out the old Android by ticking the box of "Clear data before copy".
Step 5: Transferring Apps between Android, this toolkit needs your confirmation to go forward. Please click Confirm button when it pop-ups. Then click on START TRANSFER. Now you just need to wait until the process gets over. During the copy process, you cannot disconnect both the devices.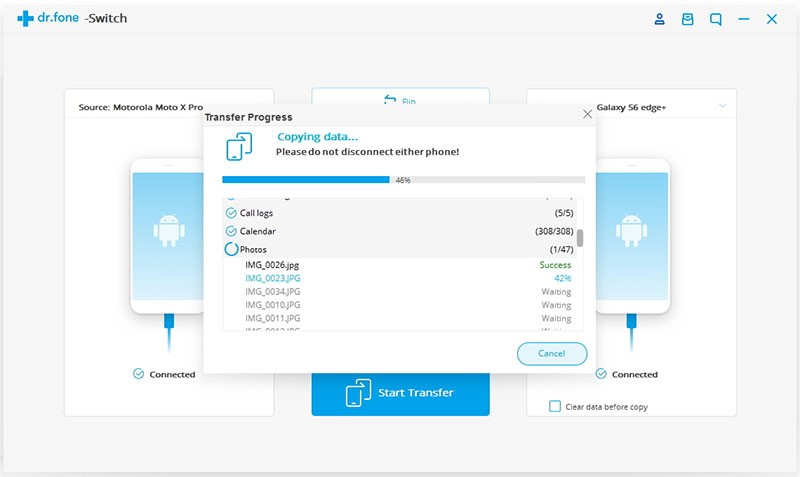 Download WinDownload Mac
Yep, is anything going smoothly? When using the Phone Transfer to move the Apps and App data, and other data types, there will not occur any data loss. You should know that it can also do a backup and restore of your device with one click. Apps and the previous data will be on your new Android phone without a while. Entire data transfer is definitely well done using the Phone Transfer. Do you want a try? Or do you have any questions? Welcome to contact us at once.