With Android Phone (Samsung Galaxy, LG, Moto, Sony Xperia, Google Pixel) owners rooting has been quite a popular mechanism, but it also has its downfalls. Yes it gives you access to an array of apps and features you failed to possess before, and allows you to unlock some of the prized possibilities that Androids can have, but it's not without its cons. Rooting your phone takes away from the wonders of warranty, that makes sure you can keep your device save for longer. You also don't get the benefit of updating Android OS, and it's always a win when you're able to get the best out of your phone with some safe and secure software. So if you're finished with those features, here's how you can unroot your Android and get back into Googles protective and proactive arms.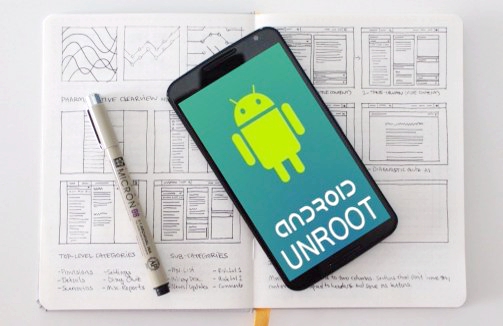 Unroot Your Phone Using SuperSU
Unroot Your Phone Using Universal Unroot
Manually Delete SU File to Unroot Your Phone
Install a Stock ROM to Unroot Your Phone
Install Official OTA Update to Unroot Your Phone
Unroot Your Phone Using SuperSU
SuperSU, the most popular root access management tool, has the feature to unroot your device.
Go to the settings bar, scroll down and select "Full Unroot", it's as easy as one, two, three. Once it's done, restart the phone and everything will be as good as new.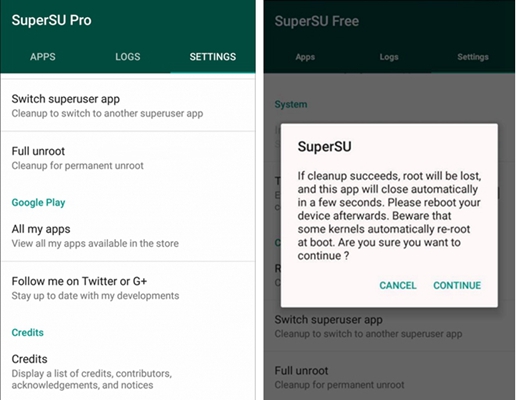 Unroot Your Phone Using Universal Unroot
Taking this route to unrooting your Android has a 50/50 success rate as it doesn't always work on every smartphone.
This is a favorable option for unrooting your device, but with a great number of Samsungs and LG that are not compatible with this app; your phone could be left unrooted after using it or still show up as rooted afterwards. With it being $0.99, you want to make sure you're getting value for money, and that may not be the case.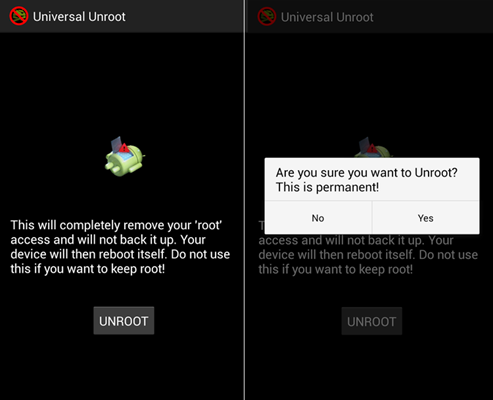 Manually Delete SU File to Unroot Your Phone
Unrooting your phone may not be as perplexing a process as you imagine. It is a doable option for you to complete the procedure manually without a worry of whether it will work out or not. Get a hold of a file manager such as ES File Explorer, or Root Browser and get the ruck resolved yourself.
The key is deleting particular files from the file system. Get the su file deleted and see the magic happen. Don't feel overwhelmed by the duty, it doesn't have to be a drudgery, but it can be done as easy as counting from 1 to 4.
All you have to do to tackle this task by yourself is follow these steps:
1. Open a root file manager on your device. For ES File Exporer, run the app and tap the menu button, tap 'tools' turn on 'Root Explorer'.
2. Find and press /system/bin/, then delete 'busybox' and 'su'.
Note: If you cannot find the 'busybox' and 'su' in /system/bin/, go back and enter /system/xbin/ to deleete  'busybox' and 'su'.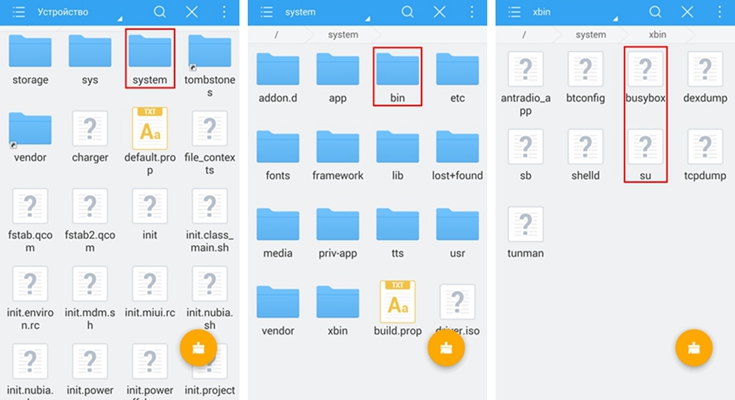 3. Find and press /system/app/ then delete Superuser.app.
4. Reboot your device.
One main reason that people love this way of unrooting is because it's totally free, so you don't have to cash out to solve the problem, and it gives you a bit of software skills as well which is an added bonus.
Install a Stock ROM to Unroot Your Phone
Stock firmware will get the unrooting job sorted with no questions. Take it back to its original software; they have all that's needed to do it. For example, for Samsung device, with some good research and a bit of firmware downloading, and using official flashing too Odin, you can get your device back on track.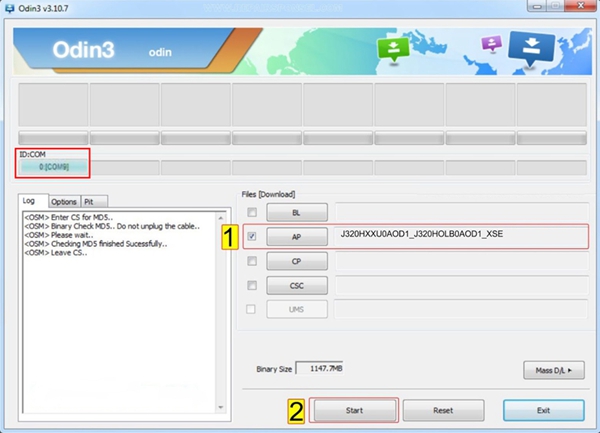 It's a terrific way of sorting out the issue because it's guaranteed to work regardless of the Android that you have. Some of the apps and manual efforts may sometimes fail you when it comes down to unrooting you phone, but one thing is for sure; when you get this one right it will work wonders.
Install Official OTA Update to Unroot Your Phone
One of the cons of having your phone rooted was the fact that it stops you from updating your device, however there's a little secret I'll let you into, it doesn't always have to be the case. You can update your device manually. Just wait for the next update, and let that be the key to breaking your root access.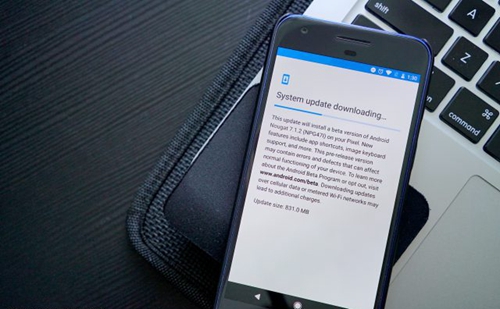 You have to ensure that all the rooting related apps are deleted to ensure that it's accomplished accurately. It may feel as if you're waiting around for the update to come, but it won't be long before you know it, and the notification comes knocking that an update is available: get unrooting fast.
Conclusion
Don't be deceived by the 'have it your way' talk of rooting your phone. Unrooting your phone is simple and secures all the updates you need, and deters you away from the dangerous damage that rooting can bring to your device. The rooting enterprise is not as magnificent as it is made out to be.
With these helpful ways of working out the unrooting process, there is some way that you can turn this technological tragedy around and be gladly governed by Googles set-up. It's amazing what just a few simple steps can do to ensure you do what's best for your prized possession.