Google lock is a very important feature on Android devices as it helps safeguard user's information when they lose their devices. But what if you have forgotten your Google account detail? Does this mean you can't access your information? Yes, and No- Although Google Lock can be a major pain, you can still bypass it. This article will teach you how to remove Google lock using various methods.
1. What does FRP or "Google Locked Phone" mean?
2. How to reset the Google account password if I forgot the password?
3. How to bypass the Google account verification screen after reset Android?
What does FRP or "Google Locked Phone" mean?
FRP stands for Factory Reset protection which is an in-built security feature common in Android Version 5. 1 and higher. The feature prevents data loss or breach of lost or stolen Android phone. It will enable this feature automatically when you add a Google account to your Android device. It works so efficiently and effectively when someone tries to factory reset your Android device, he needs to sign in the previous Google account. Even though someone force factory reset your phone by flashing a new ROM, the FRP still work and have to verify the Google account to access the Android device.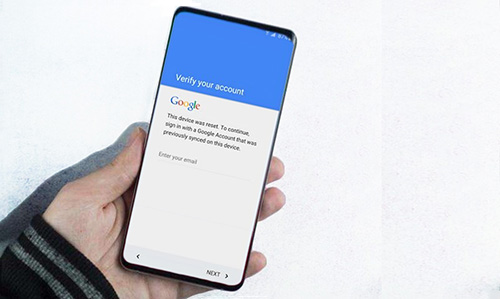 How to reset the Google account password if I forgot the password?
Google provides its users with a very effective way to recover their data. Gmail password recovery is so easy as long as you provided enough information during account creation.
• First, go to Google's Account Recovery page.
• Select the "I don't know my password" option, then enter your Gmail address and tap "continue"
• If during account registration you linked your phone number to your Gmail account. You can request Google to send a verification code as a text message. Also, you click "Verify your Identity" and answer the security questions.
• When prompt to reset your password. Select a strong password that you haven't used already with your account.
• You can then access your account with the new password you created.
How to bypass the Google account verification screen (Unlock FRP)?
If you want to factory reset your phone, or you have Factory reset it, but you can't bypass the Google account verification screen, then you might need to use a third party bypassing tool. FORecovery – Android Lock Screen Removal is our best selection on bypassing Google Account Verification on Android.
This Android Lock Screen Removal toolkit is efficient and can permanently bypass Google Account Verification screen (Google FRP Lock) and take you to the phone's set up in a matter of minutes. In addition, the toolkit gives you access to use different Google account on the device once it bypasses the Google Verification.
Now the Google account unlock feature only supports Samsung device, including Samsung Galaxy S20/S10/S9/S8, Samsung Galaxy Note 10/Note 9/Note 8, Samsung Galaxy A90/A80/A70/A50 and previous models.
Here is how you can use this toolkit to bypass Google Verification on your Android Device:
Step 1: Install and Launch the software to your PC, then choose the "Remove Google Lock (FRP)" option and click "Start" to initiate the process.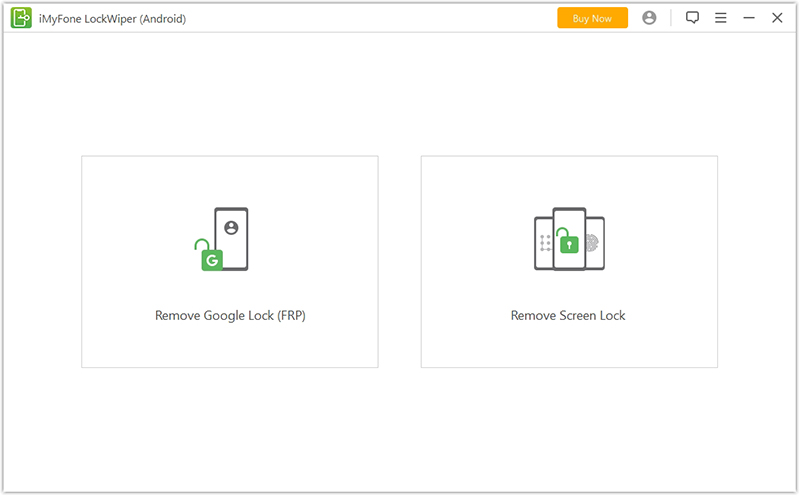 Step 2: Connect your Android device to the computer via a USB cable. Choose your device name on the interface and tap "Next" to continue.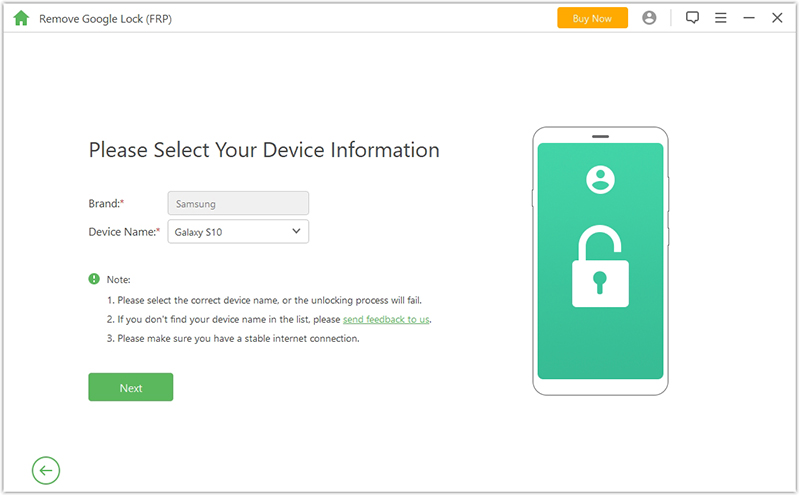 Step 3: Boot your device to recovery mode.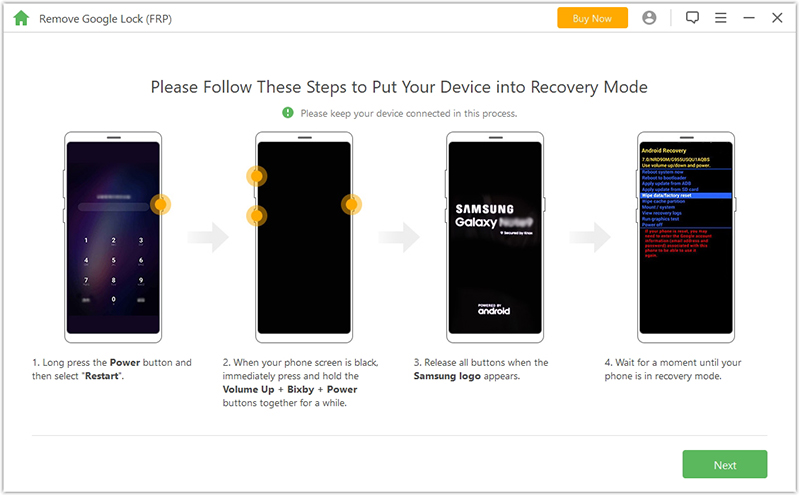 Then select all the important information. Confirm if you have provided the right information, then continue.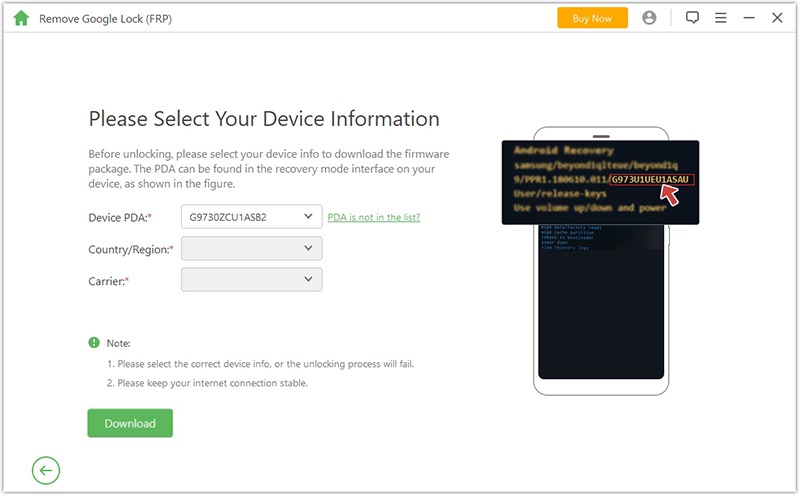 Step 4: Next, the software will download the data package and extract it once the download is complete.
Confirm and install the downloaded data package on your Android device.
Step 5: Follow the provided information on the screen to reset your device. Place your device in downloading mode and download the firmware package once more.
Step 6: The process to bypass Google Account verification will then begin.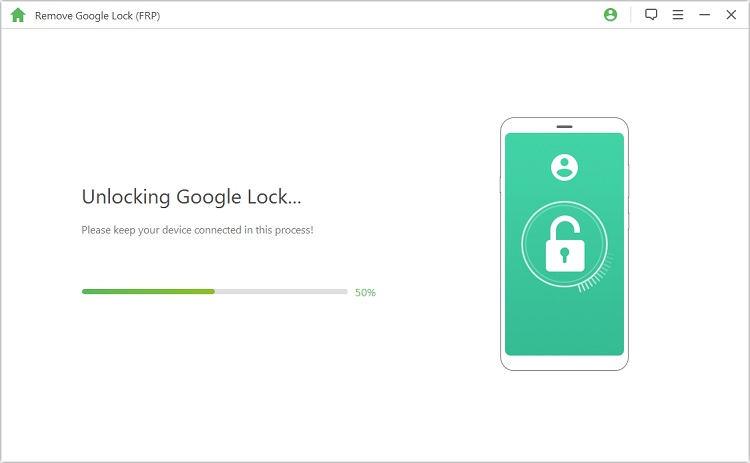 Step 7: Finally, the software will bypass Google account verification. Then you can set up your account with a new google account.