It is always a headache when you are trying to reply to an important work email or catching up on your favorite game and suddenly your Android phone gets frozen. We have all been there and it not only disrupts our work or progress on the phone but also kills the mobile experience. Our smartphone is just like a miniaturized version of a computer and at some point or the other, every machine is supposed to fail or stop working. So what would you do when your Android phone is frozen and stuck on an app? Don't go buying a new phone just yet before you try these troubleshooting steps.
See Also:
How to Recover Data from Samsung Galaxy Frozen on Startup
Part 1: Kill the App
Part 2: Reboot/Force Restart Your Phone
Part 3: Hard Resetting Your Phone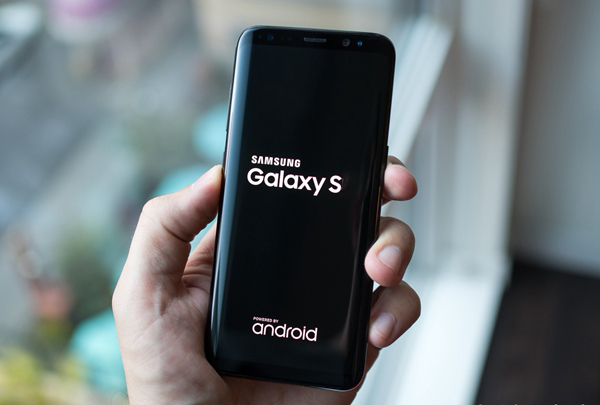 Kill the App
Sometimes Apps do behave out of our control and go unresponsive. Whether that may have been because of a faulty app code or your device's low performance, you can kill the unresponsive app to solve this problem. Here's how you will have to force close the app:
1. Use the settings app from the app drawer or home screen to enter device settings. You can also use the notification shade and click the settings button to go to settings.
2. Under settings, find the 'Apps' or 'Applications' option. It will detail all the apps on the phone.
3. Once you are in the Apps section, you will see tabs on the top such as 'Installed applications', 'Running applications' etc. Tap on Running applications tab and find the one that became unresponsive.
4. Tap on the unresponsive app and click the force close button to remove the app from memory.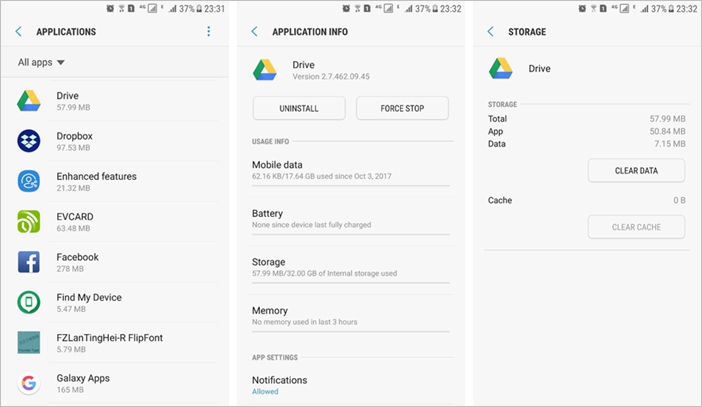 5. Reopen the app and see if it works properly or not. If it doesn't, uninstall and reinstall the app.
Reboot/Force Restart Your Phone
What if the app or the phone freezes even after all the previous troubleshooting? No problem. Restarting your phone can help too. Restarting can free up the RAM in your phone and may solve the freezing problem. There are a few ways you can restart your Android phone. If your phone buttons are responsive, hold down the power button and follow the on screen instructions to shut down or restart. Some phones require taping the shutdown or restart button while some need the slider action.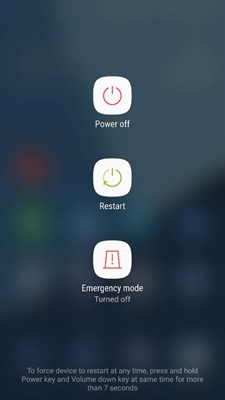 But what if your phone does not respond to button presses? You will then have to restart your phone manually. Android phones have a backdoor safety protocol that lets the user shut down the phone even when every button becomes unresponsive. Since different Android manufacturers keep different key combinations to force restart the phone, you will either need to search on the internet for your combination or try a few combinations yourself to see if any of them work. Usually holding down the power button for a few seconds restarts the phone. If it doesn't, hold down the power button + volume up or volume down key until you see the boot-up logo.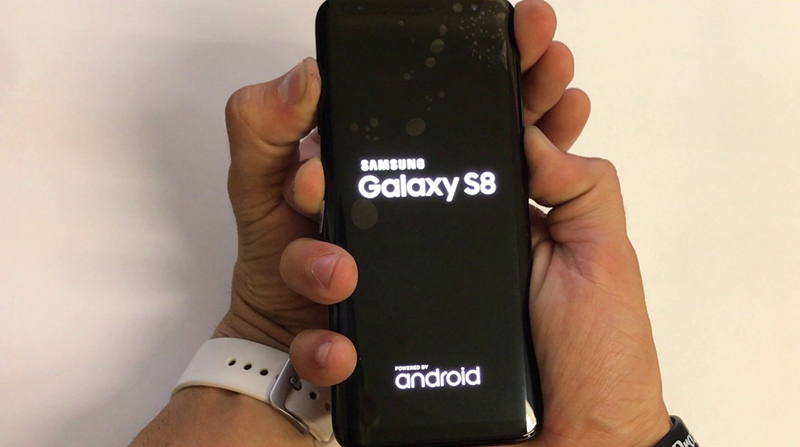 Another way to force restart your phone is to take out the phone battery. Note that this should only be used under most extreme circumstances since it can damage your phone. To do this, open your back cover and gently take out the battery to power off the device. Insert the battery again and hold down the power button to start the phone again. Although with the upcoming uni-body design phones, this option will not work as opening the back panel takes a lot of expertise and battery connections are very tricky these days compared to previous generation phones.
Hard Resetting Your Phone
Say you restarted your phone and still it freezes up after a boot or does not even boot up for some reason. You will then require to hard reset your phone. Resetting will remove your personal data such as your contacts, SMS, passwords, apps and settings. While resetting, make sure you do not erase the local storage or else you will also lose your personal files such as music, photos, videos and documents. Hard-resetting your phone is for intermediate to advanced users so if you are not good at tweaking with tech based on instructions alone, then let an expert handle it. Make sure your data has been backed up before resetting if you can.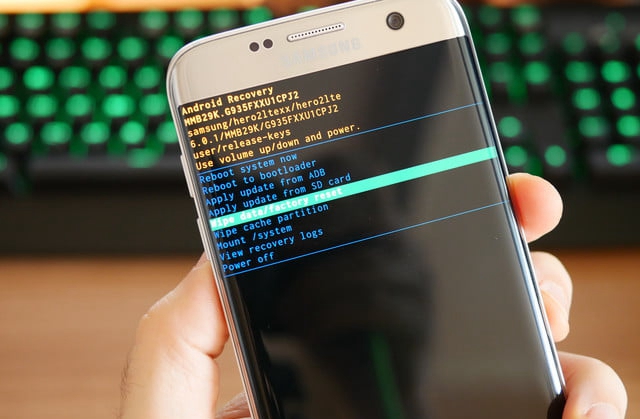 To begin, turn off the device. Next step is to press a combination of keys that will invoke the recovery mode on your device. Some of the common combinations are:
· Samsung: Volume Up + Home + Power
· Nexus: Volume Up + Volume Down + Power
· Motorola: Home + Power
You can Google your device's key combination for recovery mode if you are still unsure. Press the combination buttons until you see the boot logo and recovery mode screen. You will now have to navigate through buttons and not the touchscreen. Only a few custom recoveries offer touch modes.
Note: For Samsung Device, when you press and hold the Volume Up + Home + Power buttons, you will see the software update screen first, then you don't need to do anything just wait for about two minutes until you see the recovery mode menu.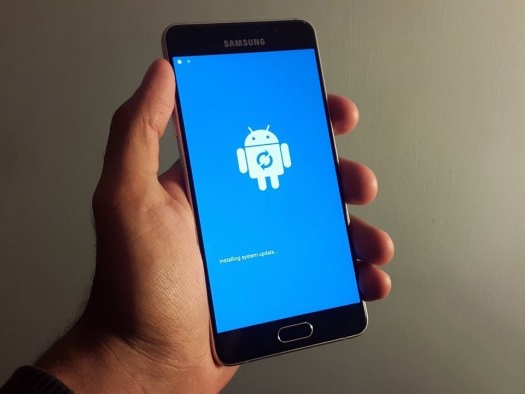 While in the recovery mode, choose to 'Wipe the phone/Factory reset' on the screen through the volume button and confirm using power buttons.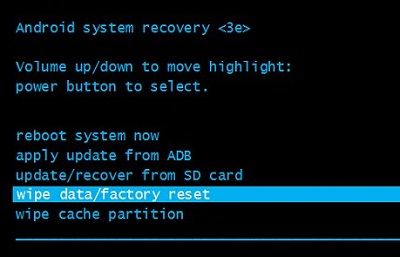 You will see a few options there which ask you whether to erase cache or partition or all data. Make sure not to select 'Wipe all data' or 'Wipe partition' or 'Wipe local storage'.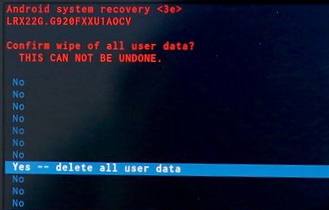 Once you select to factory reset your phone, the phone will begin loading the resetting code on your phone. You will see a bunch of code appear on the screen displaying a series of functions it is performing. Once the resetting process is complete, your phone will restart and you'll see a welcome screen. Set-up your phone as a new device and see if your problem has been fixed or not.
If the problem still persists, you may have a hardware problem. For any hardware problem, it is best to let the manufacturer look into it and repair or replace any damaged part. If you happen to use a custom software such as custom recovery and custom ROM, you might be experiencing this issue because of the software as well. If that's the case, then try installing the default software that came with the phone and see if the problem persists or not.