There are many scenarios where you can get locked out of your iPhone. For instance, if you enter the wrong password too many times, your iPhone can get disabled or locked.
In such scenarios, your only way out is to probably reset your iPhone to factory setting. By doing so, you can solve the issue that's causing your phone to lock you out.  However, it means you'll lose all your data, so it's always wise to create a backup either in iTunes or iCloud.
Whether you've forgotten your iPhone password or you bought a second hand iPhone and don't know the password, the three methods below will help you out to reset your locked iPhone.
1. Reset locked iPhone easily using software
2. Forgot Apple ID: Put iPhone into recovery mode and reset iPhnes using iTunes
3. With Apple ID: Erase iPhone using iCloud Find My iPhone feature
Reset locked iPhone easily using software
The fastest and easiest way to reset your locked iPhone is via a third-party tool.  Here's a reliable tool FORecovery – iPhone Unlock which recommended by most iOS users.
What you need to know about FORecovery – iPhone Unlock
It works with all models of iOS devices, including iPad, iPhone, and iPod touch.
It can factory reset an iPhone without knowing the lock screen password, passcode, fingerprint, face ID and Apple ID.
Easy to use interface and instruction provided during the unlock process.
Supports, iPhone 6s (Plus), iPhone 7(Plus), iPhone X/XS/XR, iPhone 11, iPhone 12, iPhone 13, etc.
The step-by-step process below will help you reset your iPhone:
Install the toolkit to your computer, then select "Unlock Screen Passcode" on the main interface to proceed.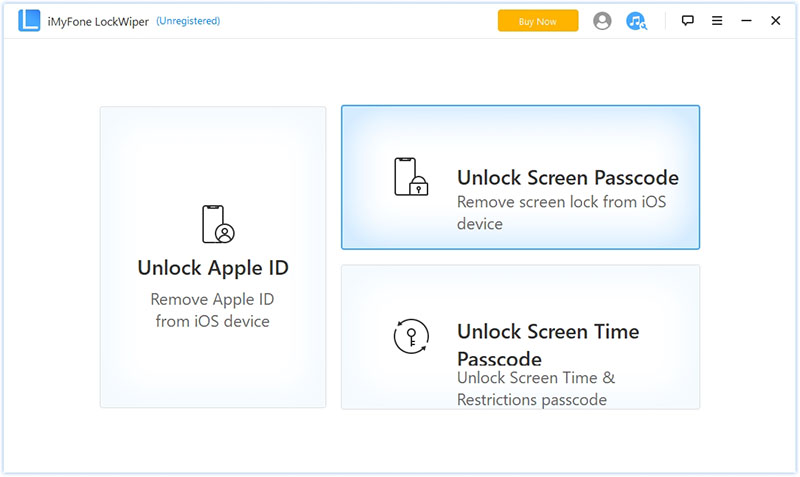 Now connect your device to your PC. Once the iPhone is detected, tap "Start' to download the firmware. The firmware will get installed on the locked iPhone to fix its lock issues.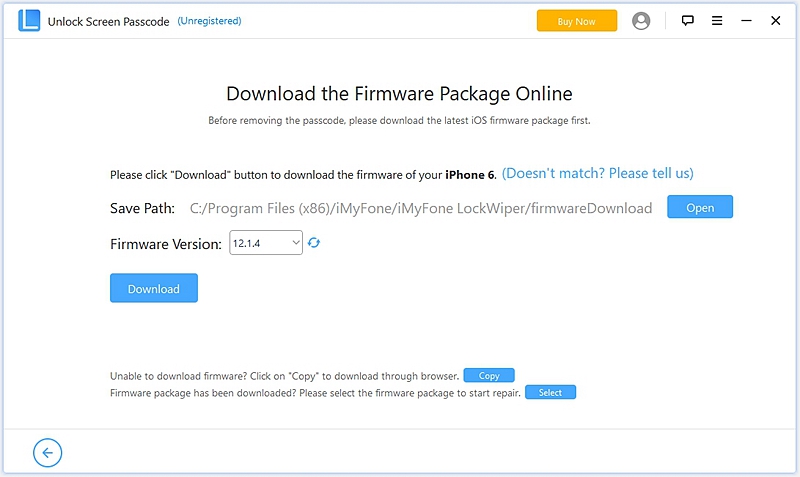 Wait for a few minutes, as the firmware downloads.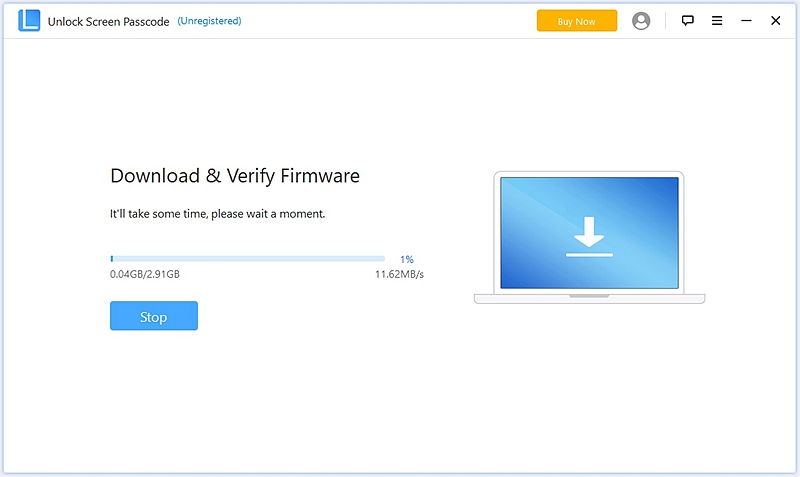 Once the download is complete, tap "Unlock Now" and enter "000000" to confirm it.
Lastly, the unlock toolkit will install the downloaded firmware on your locked iPhone to reset it.
When everything is done and your iPhone will get reset, it will reboot and the software interface will display a process completion notification.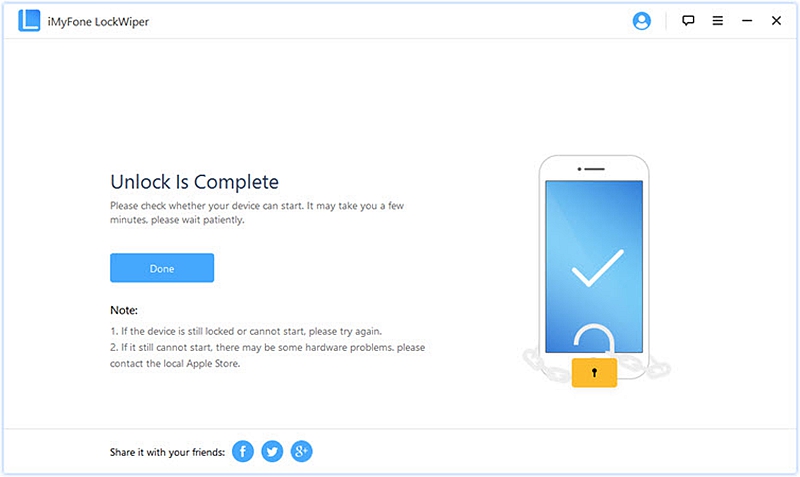 Forgot Apple ID: Put iPhone into recovery mode and reset iPhnes using iTunes
Another way to rest a locked iPhone is in the recovery mode using iTunes.  Since booting your phone in recovery mode is easy, you won't have to unlock your iPhone or input your passcode before you can connect your iPhone to iTunes. To assist you, we've provided you with a few simplified steps. Let's look at them.
First, download and install the latest version of the iTunes app to your Windows or Mac.
Next, launch the app and connect your iPhone to your PC via a USB cable.
To boot your iPhone in Recovery Mode,
– For iPhone X/XS/XR and iPhone 11/12/13, iPhone 8: Press and quickly release the Volume Up button. Press and quickly release the Volume Down button. Press and hold the Side button until iPhone begins to restart, and keep holding the Side button until you see the Recovery Mode screen (connect to iTunes/PC symbol).
– For iPhone 7/6 and other earlier models, just press the Home button + Power button and keep it pressed.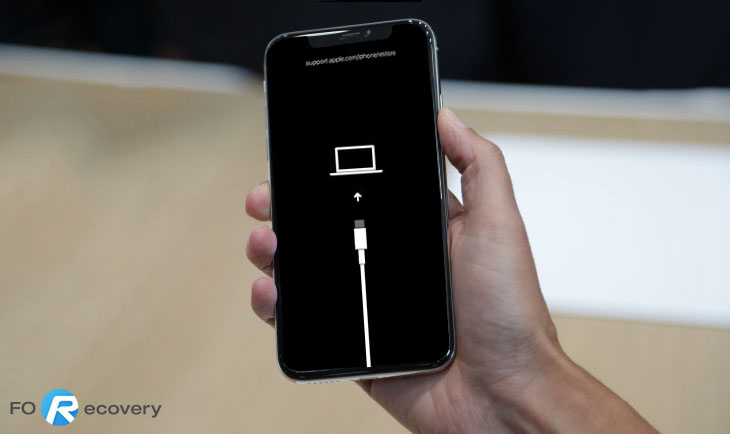 An iPhone connects to PC logo will appear on the screen of your locked device, verifying that it has entered Recovery Mode successfully.
iTunes will recognize your locked iPhone in Recovery mode and display a notification on its interface.
Click "Restore" and your phone will get rest.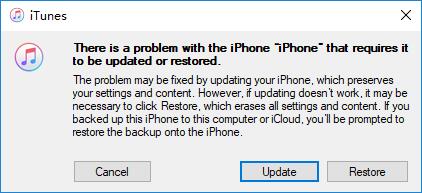 With Apple ID: Erase iPhone using iCloud Find My iPhone feature
If you've lost your iPhone, you can erase it easily if you had set up "Find My iPhone" on your gadget before it was lost.
Remember, before erasing your device, try to play a sound on it or to locate it. Once you erase it, you can't perform either.
Step on how to erase the iPhone device:
Visit Find My iPhone on iCloud.com and log in to your Apple ID.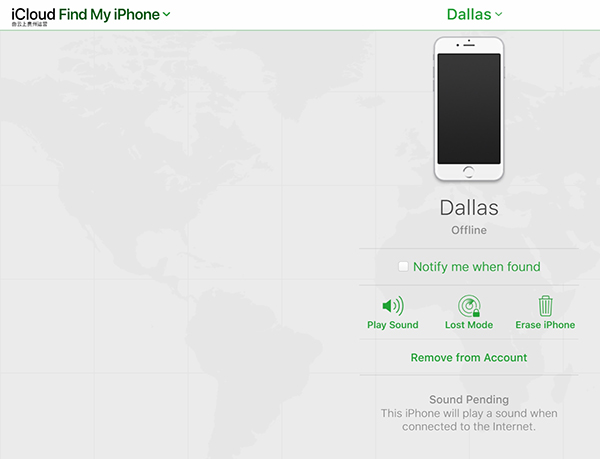 Tap on "Erase iPhone" and select the device you want to erase.
Click "Erase" in the device info window.
Next, enter your Apple ID password and if you're using a family member's Apple ID password, enter it.
If you're erasing a device with iOS 7 or later, input your phone number and message. The message will get displayed on the device once it's erased.
If your iPhone is online, the remote erase process will start immediately.  A confirmation email will get sent to your Apple ID email address.
Restoring your iPhone to Factory Reset to unlock it can be a difficult and time-consuming process. But we promise you that the mentioned methods are simple and easy to follow and master.  Select the method that suits you best and reset your iPhone within a matter of minutes.