It is certain that the world's largest social network is Facebook. Other than being a social media platform, it has become a reliable interaction tool for daily use. You meet various characters of people on Facebook and include them in your list of friends. Quite a number of users face a hard time when trying to sync their Facebook Contacts when they switch to a brand new phone such as iPhone XS/XS Max/XR or Samsung Note9. You can opt to copy or import your Facebook contacts' details on your iPhone and Android Samsung, LG, Moto, Huawei OnePlus phone so that they can be always accessible.
In case you too are encountering problems in syncing your contacts on Facebook to your mobile phone devices, below are instructions that you may follow to assist you in syncing the contacts successfully.
Sync Facebook contacts on iPhone
Sync Facebook contacts on Android
Sync Facebook contacts on iPhone
Syncing your Facebook contacts on an iPhone device not only syncs contacts, but also the contacts' birthdays, photos, job title, and company etc.
There are 2 ways of syncing Facebook contacts to an iPhone. The first method is by use of your iPhone's settings, and the second one is by seeking assistance from other apps.
The procedure for syncing Facebook contacts using the iPhone's settings is as follows:
• Open your phone's settings and scroll to find Facebook, then tap on the Facebook icon.
• Input your Facebook email, followed by the password, and click sign in.
• Turn on the calendars' and contacts'.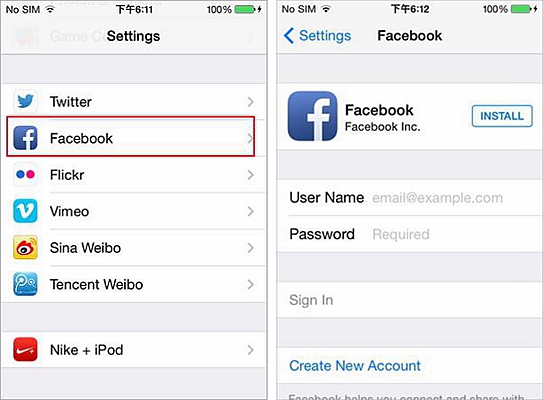 • Tap Update All Contacts' to sync iPhone contacts with Facebook.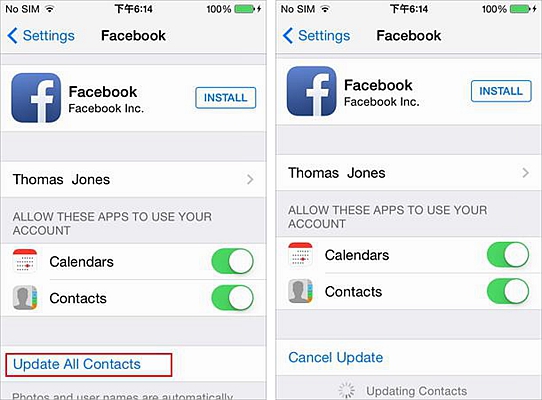 The method for syncing Facebook contacts using other apps is as follows:
Syncing ME for Facebook, Google + and LinkedIn contacts is not a difficult app to use. It aids to sync Facebook contacts, photos, and information to iPhone with ease.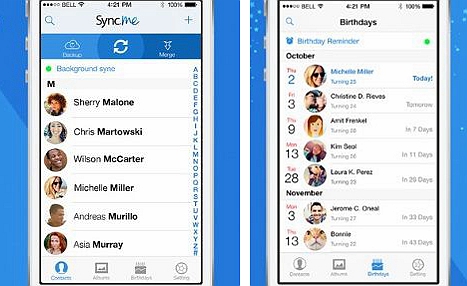 You can also use Contacts XL which is a management app that allows you to sync Facebook to iPhone. Besides syncing the phone numbers, it also syncs the Facebook profile picture such that you just tap on the profile picture of your Facebook friend that you want to call. The app detects any duplicate contacts and deletes them from the address book.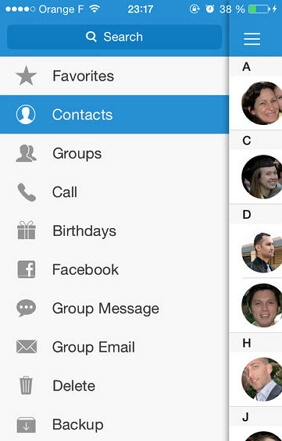 Sync Facebook contacts on Android
Android permits users to sync their Facebook contact list to their Androids address book.
Android devices permit users to link their Facebook contacts to their contact book directly. Android smartphones have this option, acquired by users installing the Facebook application, downloaded from the play store, once you have this Facebook app, syncing or importing Facebook contacts is very easy. All you have to do is to enable Facebook contacts and all your Facebook accounts are synced to the Android device as follows.
• Tap on the settings on your Android device's home screen and scroll down until you get 'Accounts & Sync' option then tap on it. It is good to note that this option in some devices is termed as 'Users & Accounts'.
• While in the 'Accounts & Sync' page, scroll down searching for add account' then you click on it.
• Select the Facebook option and input your Facebook email address and password and tap on 'Log in' to include your Facebook account to your Android device's account list.
• Look for the Sync Contacts' option, then tap again on Sync Now' button to sync your Facebook contacts with Android.
Note that, tapping on the "Sync now" button automatically syncs all the details in your Facebook contacts list with your Android device. Any contacts that you had before in your device will be duplicated. You need to remove the contacts manually.
Conclusion
It is possible you can import Facebook contacts to your iPhone and Android devices contacts list to enable you to contact them anytime. Syncing your Facebook contacts is a faster way of getting Facebook contacts details on your iPhone and Android Samsung, LG, Moto, Huawei, OnePlus devices, especially when you have many Facebook contacts that you want to save in your iPhone or Android device.