Today WhatsApp is the most used messenger used by millions of people around the world. At the same time every day thousands of people around the world download and install this application. However, despite such popularity, many users do not know how to manage WhatsApp contacts on iPhone and Android. This article will help to those having issues or doubts on figuring out how to work with it on iPhone.

How to add a contact in WhatsApp
How to invite someone to use WhatsApp
How to block a contact in WhatsApp
How to delete a contact in WhatsApp
How to add a contact in WhatsApp
Step 1. Chats
Open the "Chats" section, which can be found on the lower side of display right next to "Camera" and "Settings". Click on it and in case the chat opens, press on the "Back" in the left corner on the upper side of your phone.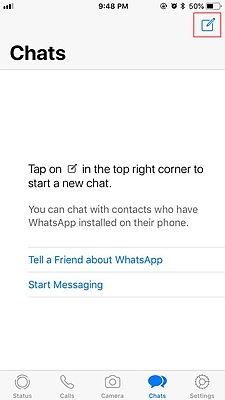 Step 2. "Square and pen" icon
When you have finished with the first step, the new page will appear with "Broadcast lists" and "New Group" in it. You need to press go all the way up to the right corner and find the icon looking like a pen pointed on the square and press it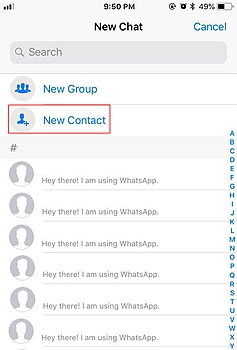 Step 3. New Contact
Once the icon is clicked, you will see numerous options. Please choose the "New Contact" one. Then a new page will appear with details of you new contact such as name and phone number with code of the country, in case he or she is located in the other country.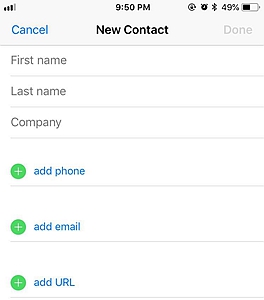 Step 4. Done
All you have to do now is to press "Done" button and your friend/colleague/family member will automatically appear on your contact list, unless of course he or she does not possess the WhatsApp. However, no worries, the app will help you to send the request to download it which is explained in detail in Part 2.
How to invite someone to use WhatsApp
If you are continuing to discover new options right after following own steps on how to download the app, then please continue from where we stopped. For those who already have the application, please open it by clicking on its icon. Therefore, let us start.
Step 1. Settings
Please look into the left corner all the way down and find the button "Settings" right next to "Chats" and press on it. Tap on "Invite Friends to WhatsApp"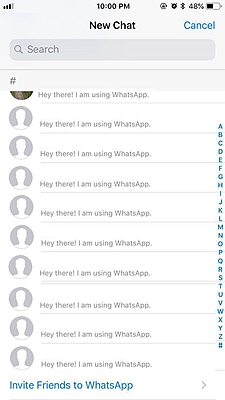 Step 2. Tell a Friend
Once the Settings page is open, you will see multiple of option. Please find "Tell a Friend" one with a heart shape in the square and press on it. When the button will be pressed, you need to choose the "Message" and click it.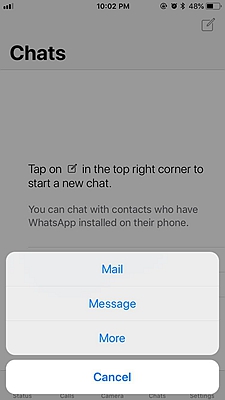 Step 3. Contacts
Of course after arranging the way you want to send the invitation to the app, the Contacts will appear, so you can choose, whom to send it to by ticking the circles on the right side of each contact. Once you have decided who should receive it, press on "Send Invite" and the person will receive a standard message on his device. So once he will load the app, you will able to see it directly on your iPhone.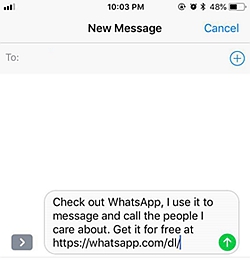 How to block a contact in WhatsApp
What to do if there are some numbers are there but you do not want to talk to those people for some reasons. Here is a way on how to block someone on this wonderful app.
Step 1. Settings
Just like in the case with adding contact, you need to find Settings ( Look in Step 1 of Part 2) and press on it.
Step 2. Account and Privacy
Among many options the Settings provides you have to choose the "Account" button and click on it. There will be many selections distributed. The one you need is "Privacy", so press on it.
Step 3. Blocked
Once the Privacy is open, please choose the "Blocked" one and add the contact you need to retrieve by choosing it among the listed ones, which will appear as "Select Contact". It is optional, but you can also report the WhatsApp about this case, so they can record it just in case you will need it in the future.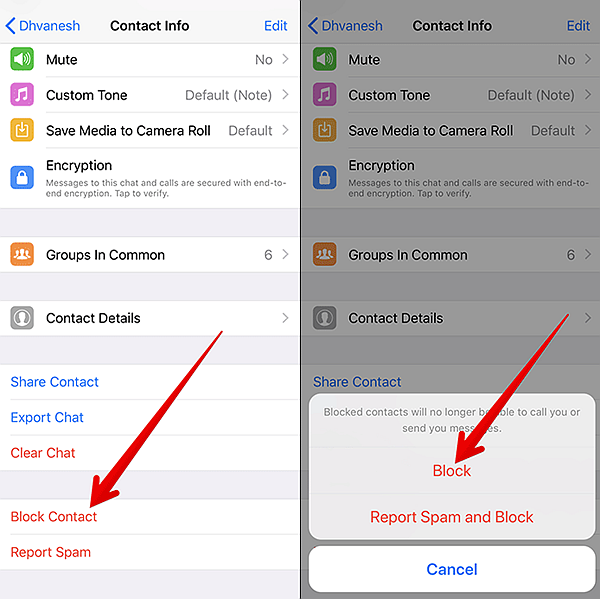 How to delete a contact in WhatsApp
In case, for some reason you need to delete the contact like an outdated or unnecessary number, you can always do it in two easy steps. All you need is an open WhatsApp Messenger.
Step 1. Contacts
Please open your Contacts, which were described in Step 3 of Part 2 and choose the person you would like to delete. When the choice is complete, press on it and you will see the details.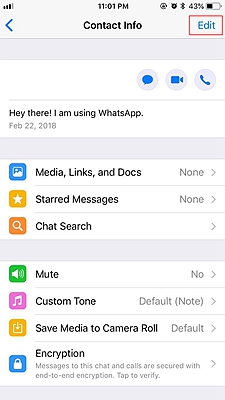 Step 2. Delete
Once you see the details, all you need to do is to press on "Edit" button in the upper corner of the right side. When you do this, the new page will appear with many options. If you go all the way down, you will notice a button named "Delete Contact". Please press on it, so WhatsApp can immediately get rid of it on your phone.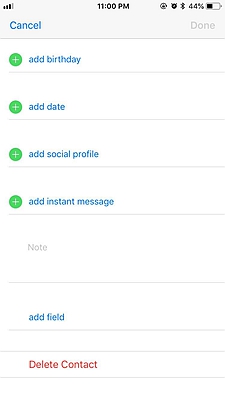 After going through all these instructions and steps, you should be able to use the WhatsApp Messenger easily without any troubles. Of course, there are more possibilities with the application, which can be seen separately, but now you know the essential part of how to manage WhatsApp Contacts on iPhone.