Every smart phone user has his or her preferences, on the basis of which a user prefers a model or company over the other. For some it could be the Mp3 or sound while for others it could be the processor's performance. But for a person who has to remain available to several people on cellular network simultaneously would prefer a phone that has dual SIM feature.
When it comes to iPhone users this feature has taken almost a decade to satisfy its users. iPhones have always had everything that a sophisticated smart phone should have had except for the Dual SIM feature that the new iOS 12.1 can support in the new devices.
Now the new iPhone allows you to take the liberty of using two phone lines simultaneously without having to appear busy. This is something they have named as DSDS i.e. Dual SIM Dual Standby and this allows you to have the privilege of enjoying two phone identities or two call back number or two networks running in your single iPhone device at the same time. One SIM card can be used to receive or attend phone calls while the other can be dedicated for sending or receiving text messages only. A network that offers the lowest call rates can be set up in one SIM card slot while the network that offers the cheapest internet or text messages can be used in the second SIM card slot.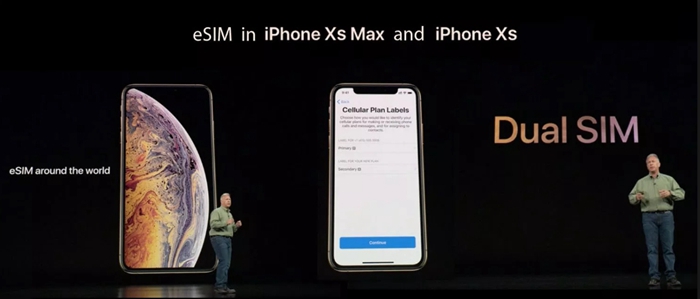 Some Common Reasons Why Would I Want a Dual SIM phone
What is Dual SIM Dual Standby?
Setting Up eSIM On The New iPhone
Some Common Reasons Why Would I Want a Dual SIM phone
Multi-tasking
A cell phone that allows you to use two SIM cards at the same time extends your ability to involve in multitasking. You can use data without a pause while talk to someone on the network at the same time. Usually data stops or pauses on a network when the same network receives or makes a call.
You can use one SIM card for the sole purpose of receiving calls and internet while another for making calls depending on the cheapest call rates applicable. The efficiency of keeping your home and work phone in a single device is only possible when your smart phone has the technological possibility of keeping two SIM cards working at the same time.
For a lot of people, managing two cell phones is a hectic and complicated responsibility and they often end up damaging or missing one of their phones. A dual SIM card smart phone resolves the issue for all such people as the complication of handling two devices at the same time everywhere can be eliminated if your single device can manage to effectively operate dual SIM cards at the same time.
Staying available for everyone
For some individuals staying available for home is as important as staying available for the boss. In case of a medical situation at home you are always concerned about not missing a single call from the family and dual SIM feature enables you to remain available to everyone who wants to establish a contact.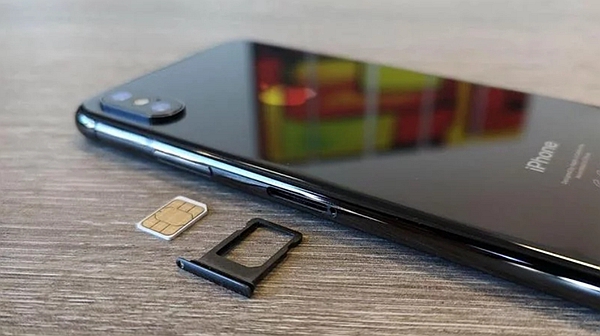 What is Dual SIM Dual Standby?
When Apple initiated to produce its first dual SIM cards carrying iPhone it referred the feature to as Dual SIM Dual Standby. The new iPhone is equipped with the long awaited feature that its users had always been waiting for. But the wait is over as the iPhone XS, iPhone XS Max and iPhone XR features the capability of running two SIM cards at the same time. An iPhone user will be able to receive calls on both the SIM cards simultaneously on a single Apple device. This feature enables you to send text messages or call up people and receive calls on either of the SIM cards without having to insert or detach either of them.
But no different to other dual SIM carrying smart phones you are bound to use data i.e. internet on either one of the SIM cards at a time only. You cannot be privileged enough to use the data on both the SIM cards concurrently or at the same time. Just like that for an instance if you are on a phone call through one SIM card the other SIM card will receive voicemails or give the busy tone.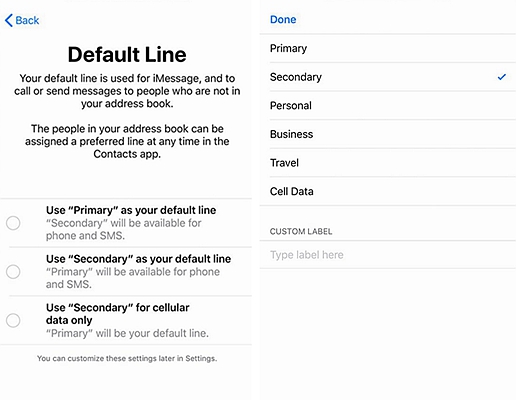 Does It Support Two Lines With Different Carriers?
With the condition of your iPhone being unlocked these new iPhones do support dual SIM cards belonging to different network carriers. This is definitely going to be a huge factor drawing a lot of people's interest. But in case your iPhone is not unlocked, you are bound to keep only one CDMA supported line.
Setting Up eSIM On The New iPhone
iPhone XS, iPhone XS MAX and iPhone XR are decorated with the Dual SIM technology allowing the users to use a nano-SIM card and an eSIM (virtual SIM). This virtual SIM referred to as eSIM is a built-in integrated function in the new iPhones that can be activated digitally by requesting the cellular carrier without needing to attach a physical SIM card.
If you have the new 2018 iPhone then you have the opportunity to activate your eSIM card by your iPhone settings. The iPhone's camera can be used to scan the carrier's QR code to get the second line activated instantly. Once the network is activated your iPhone will let you choose between the options such as, which line to use for calls and which one for messaging.
Your wireless carrier must support the eSim feature and the QR code can be obtained by installing the app of your wireless carrier. The cellular network you are interested to use as your second line needs to have the functional technology that support eSim feature and for ensuring this you should contact the customer support of your desired cellular network.
What Are The Compatible Devices and iOS for this?
This feature has been made the part of these devices;
1. An iPhone XS
2. iPhone XS Max,
3. iPhone XR
Devices must be updated to the iOS 12.1
Steps To Setup Your eSIM
In order to kick start the alternative cellular network you are supposed to scan the QR code provided to
your by your carrier and you can use your iPhone's carrier app or try to get this activated manually by following the below mentioned steps.
1. Simply Tap "Settings" and then select "Cellular"
2. Select the option that says "Add a cellular plan"
3. Now the QR code, as provided by your carrier, can be scanned by using your iPhone.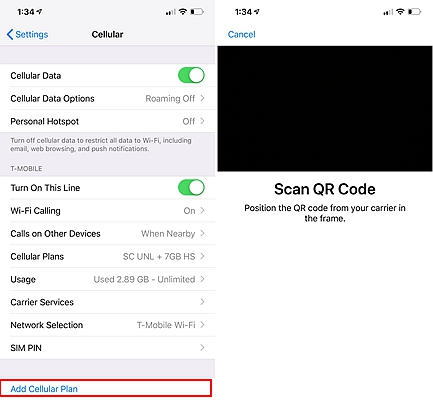 Some devices may require a confirmation passcode that is commonly provided by the carriers. If such a passcode is required then you will need to enter the passcode as provided by the carrier, in order to get the eSim activated.