In the recent technological era, people are searching for many facilities which will help them accomplish everything without putting much effort or risk. Just imagine, many of us facing problem in reading and sending WhatsApp messages while driving because it may dangerous but they must think for an alternate solution for this. To facilitate such users iPhone has introduced its virtual voice assistant Siri who will help in receiving and sending messages in WhatsApp. While our hands are busy with other tasks like reading, cooking, playing etc we still can easily access the WhatsApp messages with the help of Siri. For this you no longer open the app for reading and sending the message, you just need to ask Siri to read the message loud then there she goes. Let's discuss the entire process to follow so that Siri will read and send messages in WhatsApp on your behalf.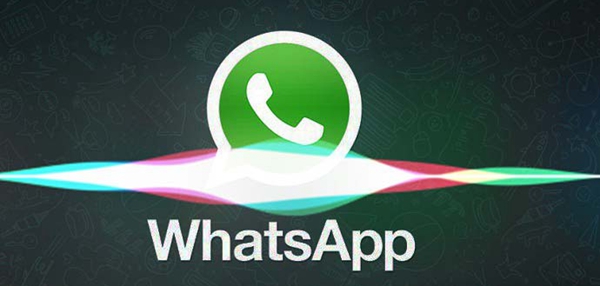 Requirements
Ask Siri to read out and replay WhatsApp message
Send WhatsApp message with Siri reference
Requirements
1. You need to update to the latest version of iOS (iOS 10.3 and up) and WhatsApp.
2. Permit Siri for this activity:
Right now in your iPhone Siri does not have the permission to read your messages so for this you need to give her the permission first.
You need to visit settings -> Siri -> App support and then toggle the WhatsApp option so these two apps synchronizing work with each other.
Before proceeding you need to check bother apps synchronization first.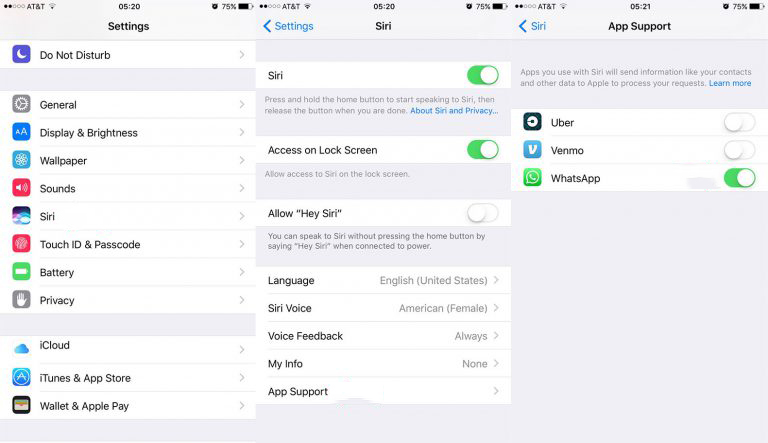 Ask Siri to read out and replay WhatsApp message
After updating all required set up you can start to use Siri and ask Siri to received messages once a new WhatsApp message arrived. After receiving a new WhatsApp message you need to say Hey Siri for activating the voice interface and then say hey Siri please read my latest WhatsApp message. After getting instructions from you Siri will read the message along with the sender name.
After reading the message fully Siri will as you for the reply. If you want to send reply then you can say yes.
If you have any private WhatsApp messages then stay in a comfortable place and then ask Siri to read the message. Else your privacy will be leaked.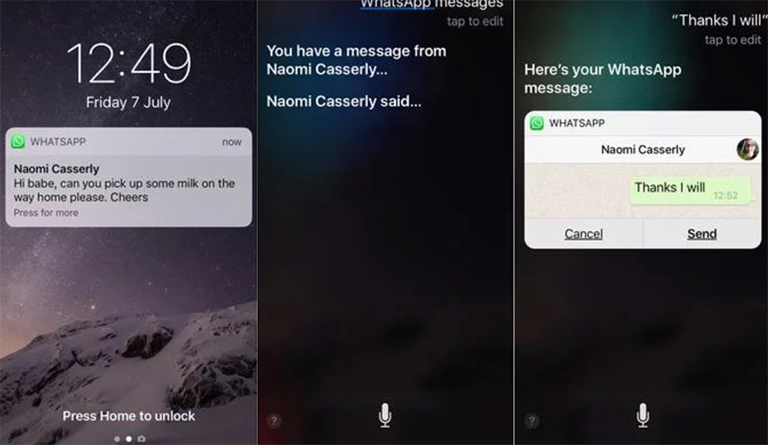 Send WhatsApp message with Siri reference
When you will ask Siri to send a WhatsApp message she will first ask you on which WhatsApp contact you want to send a message.
Then after getting the confirmation from you she again asks you about what message you want to send. You need to tell them the message then after verifying the message Siri will able to send the message to that particular contact on your behalf. But for the final send option, you need to say send very loudly or tap the send button.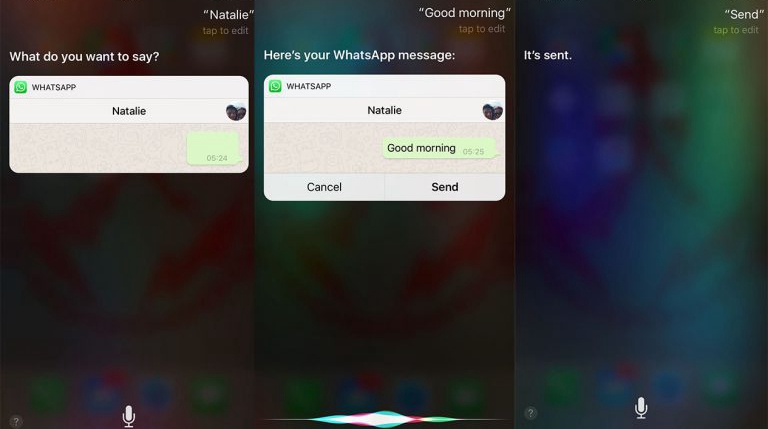 Above mentioned are the complete process in iPhone on How to Read and Send WhatsApp Messages Hands-free on iPhone. You will also get valuable information related to this topic on the internet that will help you in configuring the setups. In the present technological every process of texting or calling becomes simpler due to various app facilities. The way of users desire and requirements increase the Apple company try their best to reach them in an unexpected way. These apps make the way of living, messaging, calling, and social life very easy. Everything is now within a single command. As we know WhatsApp is one of the most preferred and renowned communication media for various purposes like for social purpose, business purpose and many more. People prefer to spend most of the time in this app to connect with their near and dear ones. To facilitate such users requirement WhatsApp also launches various features and functionalities day by day so it can grab the attention of more users.
Now with this particular feature in iPhones, It will not only save their time of texting or receive the message but also secure them from different problems like during driving it is not safe to check message or reply a message. It can cause an accident. With the help of this latest feature in iPhone, they are also safe while driving and can easily check and reply to their WhatsApp messages. Approx 80% of countries population using WhatsApp to spread their business and this social platform makes easy for the business organization to easily connect with their valuable customers. With the help of this app, they can also effective use Siri for sending and receiving WhatsApp messages. It will not only save their time but also develop their contacts in a faster way. For an example, if an organization deal or send messages to their customers in a bulk way then it will be better to ask Siri to write the message and tell Siri to send to all contacts. So without putting much effort, your message will send them to all. Just imagine how much time it will save.
Android phones are also launching some apps for this hand free WhatsApp messaging but if you are iPhone User you will definitely feel the difference. If you are still using an Android phone, then you must switch to iPhone and experience the difference of WhatsApp messaging with the help of the virtual voice assistant Siri.
Conclusion
If you are an iPhone user and still unaware of this latest app then start using it. I must assure you that you will witness one new messaging experience of your life. It will not cost you any single amount. Only you need a WI-FI to update the latest version of WhatsApp, iOS 10.3. Once you update this you will enter into the new messaging world where Siri will handle all your messaging related headaches. You need to place an order to Siri. To enhance your messaging experience in WhatsApp by using this latest version of iPhone and change the way of your messaging to your near and dear ones. You can also suggest it to your friends and family member if they also don't know about this latest version.