When we use an app of such high value we always want to know more about it. What happens most of the time is when someone messages you on WhatsApp its preview popup on the screen and when you are with your relatives or associates having meal or feast at the same table and preview of the message popups on your mobile screen and everyone can read the message easily so as to avoid such situation in future today you will know that how to hide WhatsApp message preview on iPhone and Android lock screen by just following few steps given steps: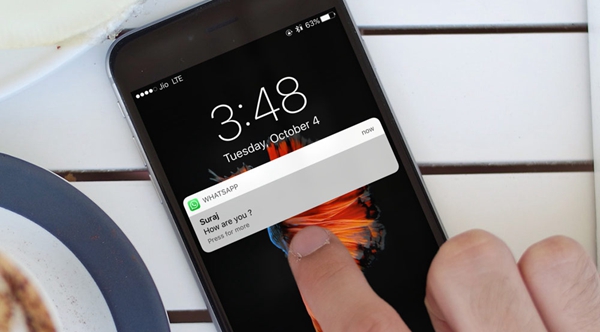 How to Hide WhatsApp Message Preview on iPhone Lock Screen
How to Hide WhatsApp Message Preview on Android Lock Screen
How to Hide WhatsApp Notification on Android Lock Screen
How to Hide WhatsApp Message Preview on iPhone Lock Screen
1. In very first step open the WhatsApp and bang on the settings option.
2. Once settings bar is open click on the notification button right there on the screen.
3. There you will notice an option of the show preview.
4. Just select that option and turn it off.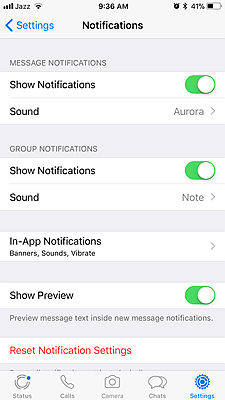 By just following certain simple steps your message preview is off and you will just see the name of sender whenever you receive a message.
As more people are getting online to use such kind of apps to connect with the people, the life is actually becoming private as these apps show all your information to all the people you are connected with and this arises the need of making our mobile phones more protected so that less information is displayed on the screens of our mobile phones whenever we are with other peoples around us that makes our privacy stay private and safe in our device.
How to Hide WhatsApp Message Preview on Android Lock Screen
1. Go to the settings option in your tablets or Android mobile phones.
2. After this, you will view the Apps option, what you have to do is click on that option.
3. Scroll down to find out the app you are looking for from all the apps that are visible to you- That is WhatsApp.
4. Tap on the WhatsApp and then go to the notification part on the same screen.
5. In notification segment, you will see on the lock screen option you are supposed to click on that.
6. When you click on that option you will see a popup their select the option of hide the notification sensitive content.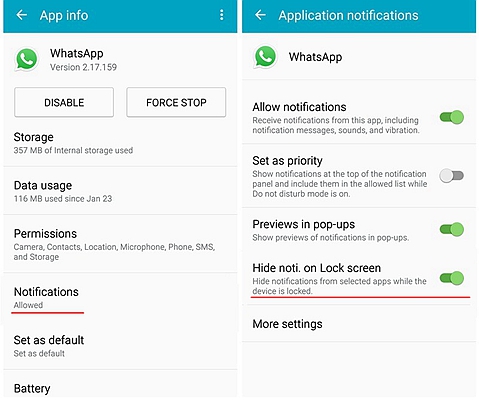 By following these easy steps and selecting that option you are all set to block your messages from appearing on your mobile screen.
How to Hide WhatsApp Notification on Android Lock Screen
There is one more benefit for you if you are an Android device user and that is you can completely disable the notification you receive when someone messages you. Now you must be getting more impatient to no more about this feature. Don't worry you will find all the solutions regarding notification popups right here.
Just follow these simple actions to get done with this notification issue:
1. First, repeat the same step as mentioned above. Go to the settings part on your device.
2. After that move on to Apps section in the settings bar.
3. When Apps screen will open just go at the bottom of the screen and find the WhatsApp option there.
4. In this step tap on the screen just where you see the WhatsApp option.
5. On the next screen, you will see the notification part just dab on it you will see three more options popping up right there.
6. Select the option of don't show the notifications at all which will completely stop the notification to appear on your screen. You can change the settings anytime by repeating the same process.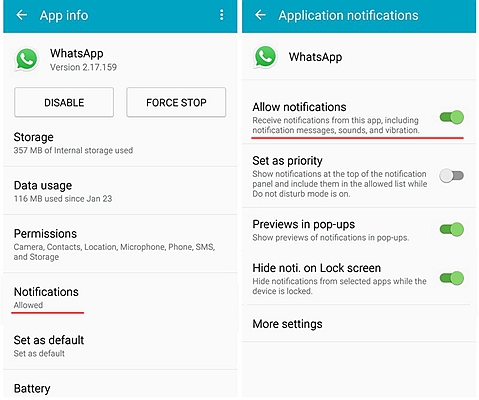 Now no matter where you live and where your friends and family live you are connected through this single app. You can even email your conversations, do unlimited video and voice calls, blocking unwanted contacts is also easy through this app, you can even use this app on your desktop by just scanning the code from your mobile app, easily send unlimited messages that too free of cost, send long videos and audios, instantly share your location with other people so that they can easily reach you by just following the location and you can also share the contacts with other people easily. So we can say this app is for all the multiple purposes that we do in our day to day life. One app multiple uses and one solution to all the problems like sharing important files when you can't mail them to the concerned person just one click and you are done. Can you recall the last time when you did not open this app? No right, as you always use it and now it is a part of your life. You use it every second for multiple reasons because this makes your life easy.
With the increasing use and the number of users of WhatsApp, people are not using it just for messaging, sharing pictures and videos but also for sharing the information and documents that are confidential. Now, people with increasing use of it are moving forward to learn the different methods and hacks by which they can protect their information from the other people who may use their data or confidential documents for the wrong purpose. Anything that comes up with so many advantages also has some disadvantages with it. As people are getting so addicted to the use of this app they sometimes forget to do the real conversations with their near ones. The more we will use such apps, the more we will move towards the finding different ways to secure our information from being displayed and stay more of private. Obviously, you will never want that someone else misuses your information for their benefit and at the end, you face all the consequences and problems related to him. Hope this information was useful enough for you to secure your data and information. In future, if you ever want to change these setting just follow the same steps and undo the settings you saved and select the one according to your preference.