How comfortable are you when your phone is in another person's hand, a friend or a family member? Recently Jane bought a Samsung Galaxy S10. Actually, she was very excited about the new phone. She went around taking photos and videos, sharing them on her Facebook, Twitter and Instagram account. But, she was so embarrassed to find some of her private pictures on social media. She was, like "I gave my phone to a friend, why did she do this to me."
What Jane didn't know is how to use Galaxy S10 securer folder feature to hide her sensitive files. The phone comes with a securely encrypted space that can only be accessed using your set pin, password or fingerprint. You can use the folder to store some of your sensitive or important files. For example, photos, videos, documents, and apps that you don't want unauthorized persons to access. Do you own a Samsung Galaxy S10 phone? Here are some tips set up and use a secure folder.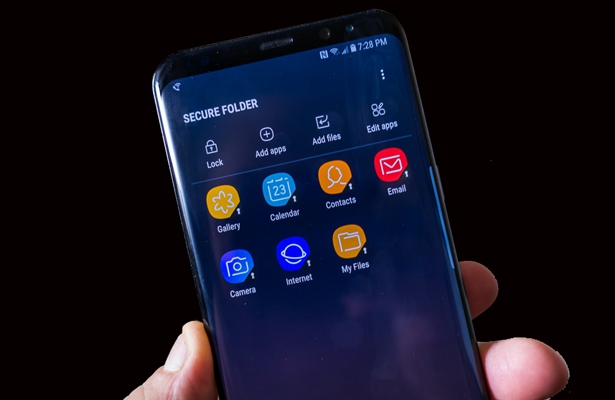 How to set up a Secure Folder?
How to add files and apps to Secure Folder?
How to hide Secure Folder icon from app drawer?
How to get into Secure Folder when it's hidden
How to backup and restore Secure Folder data
How to set up a Secure Folder?
How do I create a secure folder on Samsung Galaxy S10? Well, it comes with a secure folder, and it's pretty easy and only need to follow some few steps to launch it on your phone and save yourself from embarrassments and ridicules, even if your phone gets lost.
• On your phone, tap on the setting button on your screen
• Scroll down and tap lock screen and security settings
• Tap on a secure folder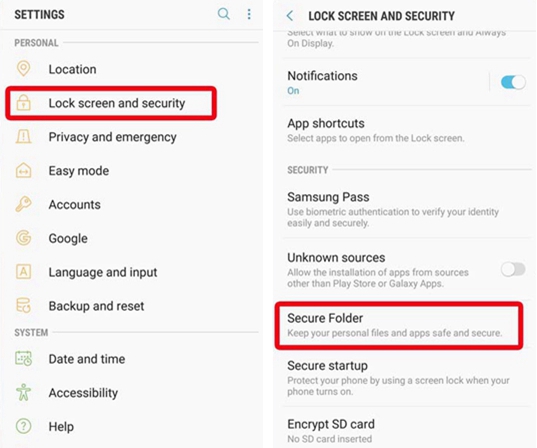 • Tap the arrow on your bottom right, click start
• If you already have Samsung account, sign in but if not create one using your credential (name, email or phone number). Choose a password, fingerprints or pattern you will remember easily and use it to log in to the secure folder.
• click on a done tab to finalize on creating a secure folder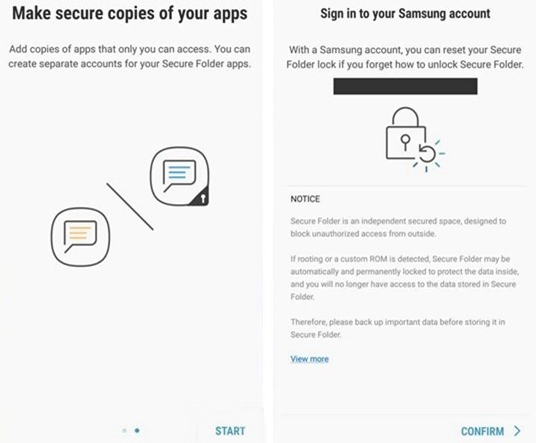 The Samsung security feature makes it unnecessary to download applications from third-party sources that can damage your phone. Are you afraid of people accessing your photos and other files? Use the secure folder to hide them.
How to add files and apps to Secure Folder?
Now that you have created your secure folder, you need to add sensitive files and documents to your folder, but how. For a reason, either you can move or copy digital files into the folder. To add files and apps
• scroll up your phones home screen. Tab on the Samsung secure folder feature
• Select my files, both downloaded and saved documents, images, apps, videos, and audio tabs will appear.
• Select the type of digital file you wish to add to the secure folder, be it images, audios, apps or document
• Press on done and decide whether you want to move or copy the file
• If it's saved on the secure folder, a confirmation message will appear on the screen.
Depending on where the files and apps are found for example gallery, contacts or voice recorder, select the file, tab three vertical dots that appears after pressing on more options tab and the file will be moved to secure folder.
How to hide Secure Folder icon from app drawer?
Sometimes you might need to hide the Samsung secure folder from your phones app drawer. Samsung Galaxy S10 allows you easily to customize the secure folder if you want it to appear or not to appear on the apps drawer screen.
To customize it
• Log in to the secure folder app
• Tap on the 3 icon dots on the menu
• Tap the turn off secure folder tab. The app will instantly disappear from the app drawer section
Another option
• You can drag the quick panel down
• Select the secure folder to hide everything including the secure folder app from the screen.
By hiding the secure folder icon even if children play with your device, they will not be able to launch apps or view your personal information that may taint your reputation. Moreover, if you want to show the files, it's easy, select quick panel, tap on the secure folder then show. You can also customize its look if wish.
How to get into Secure Folder when it's hidden
When the secure folder is customized and is not on the app drawer, you may think that your files are lost, but in the real sense they are very secure, and no one can access them except you. To retrieve or access files and documents hidden in a Samsung Galaxy S10,
• Scroll up to access the native apps
• Select settings on the screen
• Select lock screen and security tab
• Select the secure folder
• Enter your pattern, fingerprints, pin or password
You are now ready to view and retrieve some of the important or sensitive files. This means you can still use secure folder even if it's hidden from the app drawer.
How to backup and restore Secure Folder data
It's annoying to lose some of your important files, documents, videos or photos. They can get erased, or your phone may get stolen. But, if you have a backup, you will easily retrieve and restore your secured folder files. Here are some of the steps you can use to backup and restore your secured folder
Backup folder data
• Scroll up to access the app section
• Select settings
• Tap on backup and restore tab
• Select what you want to backup, in this case, select secure folder
• Select backup
Note: backup and restore is important and can prevent you from the stress of losing important work or office documents. It uses cloud storage and can be automated to save files as per your schedule for example after 24 hours.
Restore secure folder
• Scroll up to get to the apps section
• Select backup and restore
• Select the restore tab
• Choose the secured folder
• Tap on restore now, and you will be good and secure again.
Always keep in mind, apps not supported or have been removed after restore the data may not be restored.
Restoring backed up data enables you to retrieve lost information that may be crucial to you or your business organization. When using note9 make sure, you back up your information to in case of any eventuality.
Conclusion
Samsung Galaxy S10 offer amazing features, but making use of the secure folder will save you greatly from stress or ridicules that may arise onwards, for example, it stops your private photos from leaking or ensures your office files are safe.
With the above-detailed information on how to use, a secure folder will help you to create and use secure folder.
Samsung Galaxy S10 phone cares about your privacy and safety of your documents. In case of any hitch or errors on your Samsung device always report to Samsung for support.