When it comes to great sound, the Samsung Galaxy Note 9 promises the very best. This phone comes fitted with stereo speakers, Dolby Atmos and dual audio among other features aimed at ensuring its users get the best possible audio. Even with all these, you may find that the Note 9 is not giving the audio quality you want. Some features are even switched off by default.
There may be a time when the sound the phone produces is not balanced and one type overpowers the other. You need to change the equalizer and this could be the only solution you need. At other times, you will find that the sound quality on your phone is not like that of a friend's similar device. It could be that you have Dolby Atmos off and switching it on is all you need. There are many other solutions you will find useful and here we look at them all.
Turn on Dolby Atmos
Enhance the Sound Resolution with UHQ Upscaler
Adjust the Equalizer
Personalize the Sound with Adapt Sound
Get Sound Assistant
Turn on Dolby Atmos
Dolby Atmos is a technology that gives 3-dimensional sound. This means you will hear sound travelling in all directions including downwards and upwards. It distributes sound perfectly so one can be fully immersed into whatever they are listening to. It gives clear sounds that are rich in details and depth. From whirlwind in that thriller movie you love to the dialogue in your favorite reality show to the beats of your favorite music, Atmos delivers sound in its perfection.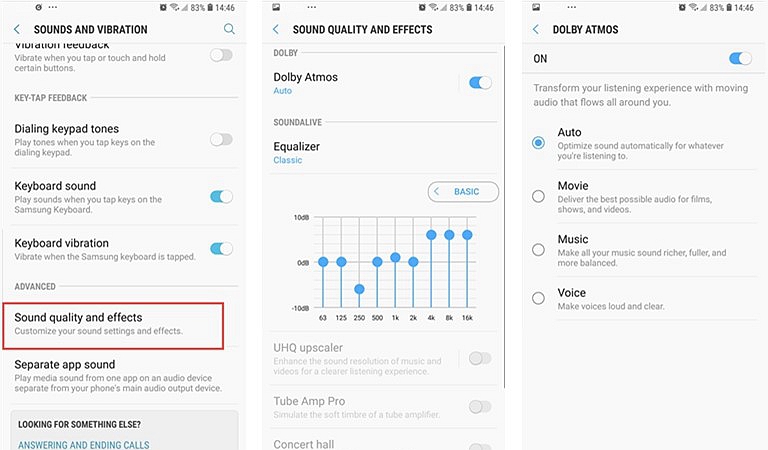 Dolby Atmos is a great feature on the Samsung Galaxy Note 9 but it is not powered on by default. You need to power it on if you want to unleash the full audio capabilities of your phone. Actually, Dolby Atmos will increase your phone's sound by 25%. It has various modes that ensure that you enjoy every audio type at its best. These profiles are Voices, Movie and Music which deliver clarity, full immersive sound and richness of sound respectively. Surely you want to try this! How do you turn on Dolby Atmos?
There are two ways of turning Atmos on. First and easiest is using the Quick settings menu which can be revealed by dragging two fingers from the screen's top to its bottom. To move to the next screen, move your finger from the right to the left. You will see many options with Dolby Atmos being the last one. Tap on it so it is blue in color. It is now turned on and the next time you listen to anything you will hear the difference.
The longer method involves going to the Settings app. Tap on this and then "Sound and Vibration" then tap on "Sound quality and effects" under advanced settings. Click on the button next to Dolby Atmos so is blue. You can then choose the profile to use or choose "auto" that selects the mode automatically.
Enhance the Sound Resolution with UHQ Upscaler
The Ultra High Quality (UHQ) Upscaler is a very useful feature that will make the sound emanating from your AKG earbuds. Using this feature will ensure that you get the best sound quality when you plug in your earphones.
You can set the UHQ Upscaler under settings. When you open the settings app, tap on "Sound and Vibration" and then "Sound quality and effects" and then under Dolby Atmos tap on "Advanced". You can choose between three music audio profiles namely Tube Amp Pro, Concert Hall and UHQ Upscaler. The one to choose depends on the kind of music you are listening to.
It is important to note that the UHQ Scaler has DSD and UHQ 32-bit support and as a result gives high resolution sound. This means clearer and crisp sound that is high in quality for a great audio experience no matter what kind of music it is you are listening to.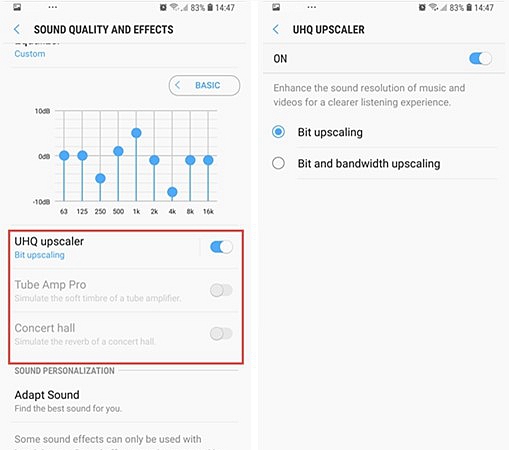 Adjust the Equalizer
If you know anything about audio then you know just how important equalization is. This is the process of adjusting the frequency of sound so it sounds the way you want. The default equalizer settings may not sound well when you listen while commuting. Perhaps your headphones have a bass you need to tone down or the treble on your speakers is a bit too much. No matter what the reason is, if the sound from your phone is not what you want, adjust the equalizer.
In order to adjust the equalizer, you need to use the in-built audio control app called the SoundAlive. This app is fitted with six preset equalizer options so users can easily select the one they want depending on the environment in which one is listening. SoundAlive is fully integratable with the default music player for easy use. Even if you do not want to use the preset equalization, you can set your own equalizer as you wish. Frequencies can be set to anything between 63Hz and 16kHZ while the volume can be set between 10dB and -10dB.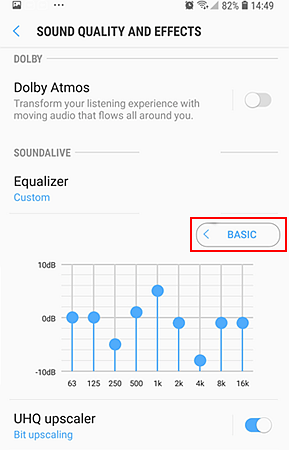 You can find and set up the equalizer under the Sound Quality and Effects. You will easily spot the Equalizer under SoundAlive. Click on Basic and set the equalizer up as you wish. Enjoy music the way you love!
Personalize the Sound with Adapt Sound
The Galaxy Note 9 is a phone that can be used by users of various ages and it is with this understanding that Adapt Sound was made. This is an application that makes it possible for users to choose the sound output that is suitable to their ages and the conditions of their ears. This gives the perfect audio for everyone. After all, the sound that is perfect for you will not be perfect for your mom and neither will it be for your teenage daughter or son.
Age is not the only factor that affects hearing but many other factors are involved. AdaptSound considers all these with the simple test carried out before determining the right sound for all users. All it takes is a simple test and there after you will have the perfect sound.
Setting up the Adapt Sound is very easy. Go to "Settings" then "Sounds and Vibrations" then "Sound Quality and Effects" and finally "Adapt Sound". From there, choose a profile based on your age or create a personalized profile. Within a few minutes this will be set up and you will have the best perception of sound based on the condition of your ears.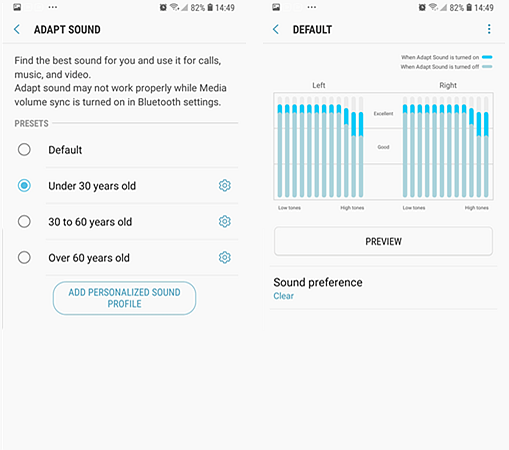 Get Sound Assistant
This is an application that is developed by Samsung but will not come installed in your Galaxy Note 9 out of the box. You will need to download and install it if you want to have control of the phone's audio in your hand. Sound Assistant is your able assistant that walks with you from home to work, to church, to the grocery store and so on. It has different scenarios that you can set depending on what you are doing as these will determine the sound settings you need. The scenarios include Home, Work, and Sleep. You do not have to keep changing the settings of your phone's sound every time you move from one place to the other.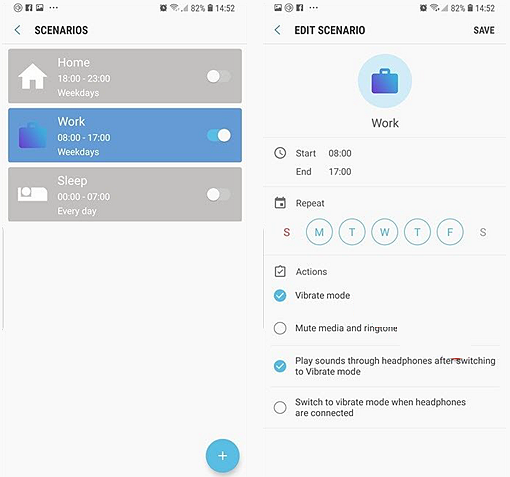 Another cool feature of the Sound Assistant is the floating audio button which makes it very easy to access the sound settings. To switch this feature on, open the Sound Assistant app and click on the button next to the floating button. When set up, you can open the floating audio button by pressing the volume rocker buttons.
Bottom line
You can enjoy the very best sound on your Samsung Galaxy Note 9. You just have to know what tweaks to make and you will have perfect sound emanating from that great device of yours. Whether you are listening via your AKG earphones, the phone's speakers or attached speakers, these tips will help you.
Try the five methods above and you will get high quality sound that you will love. Happy listening!