Tired of frequent screen interferences when enjoying your favorite games on your galaxy? The edge lighting technology on Samsung Galaxy Note 9 is the solution to your troubles. Once you set it, the edges of your Samsung Galaxy Note 9 will light up for notification. We are going to look at how to set up edge lighting notifications for Samsung note 9.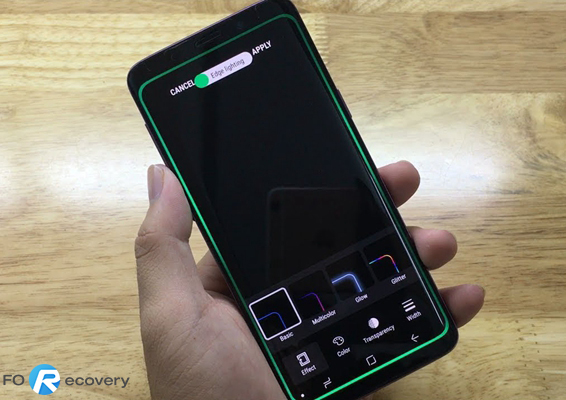 Turning on the Edge lighting
Selecting the Apps for Edge Lighting
Turning on the Edge lighting
To turn edge lighting on, follow these steps:
Go to settings then select display > Edge lighting.
Touch the slider to turn it on and off. You can also adjust for when you want the edge lighting to show; when the screen is on when the screen is off, or Always on.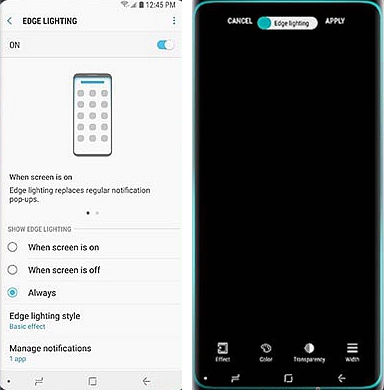 You can also manage the edge lighting styles by tapping the edge lighting styles. From here you can customize the effects, color, Transparency, and width of your style.
Tap effects. We have three effects for you to choose from; Basic, Multicolor, Glow, and Glitter effects. You can download edge lighting plus for other options like galaxy, Celebrex, loop and more.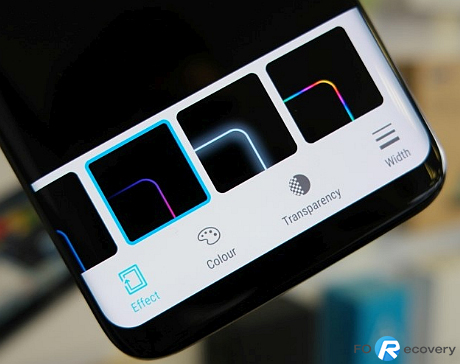 If you choose Glitter as your effect, the color option won't be available. For transparency you can choose between low and High and then for Width is between narrow and wide.
To change the color of the effect select color, the screen will display a range of colors for you to choose from, once you select the color and made all your changes, tap apply and you'll be done.
Selecting the Apps for Edge Lighting
If you only prefer a cool light notification for only your favorite apps like Hangouts, messenger, Instagram etc. Edge lighting will make that possible for you.
From the settings, look for Edge lighting and select it. Tap manage notifications. If you want Edge lighting for all the apps then tap the slider next to All Available Apps. If that is not the case then tap the slider on each individual app that you want for Edge Lighting. Bear in mind that not all the apps support the pop-up option.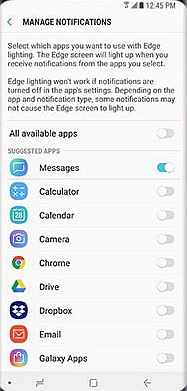 If you wanted a specific color for a given app you go to app color and choose the color you want. There you go, you're set!
In the edge lighting, we also have the quick reply option in the topmost corner. Once you turn it on, you can reject the call by simply placing the finger on the heart rate monitor when the screen is facing the table.